Hutton Lane Car Park
(GPS: 5.41953, 100.33117), or Tempat Letak Kereta Lorong Hutton, is a multi-storey car park along
Hutton Lane
, George Town. It was built in the mid 1980's on a site that was also formerly used as an open-air car park.
The Hutton Lane Car Park is located across the street from Eden Steak House. It helps to ease the parking problems of the surrounding areas. A check at the car park shows that it is usually full, although the surrounding streets continues to face parking problems. In other words, the number of parking space in this part of George Town is still inadequate.
However, rather than tearing down the heritage buildings to build more park space in the city, the local authorities should look into encouraging more people to take the bus and deterring them for driving into the city. This includes continuing to improve on the bus service, educating the public on the various bus routes, informing the public of the low cost of taking the bus, reducing the waiting time for buses, imposing toll for entering the city centre and increasing parking fees.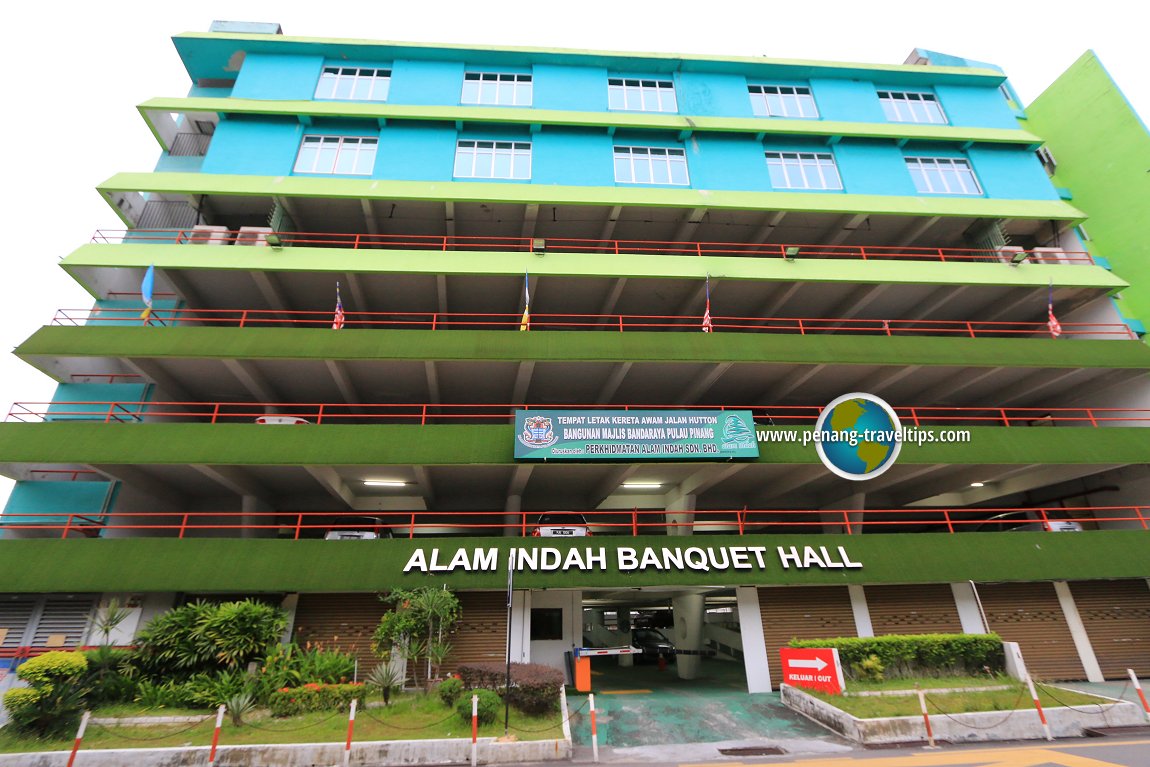 Hutton Lane Car Park
(6 January, 2017)

Alam Indah Banquet Hall
On the sixth floor of the Hutton Lane Car Park is the Alam Indah Banquet Hall, which can be booked for various functions. You can book online on the Alam Indah website (www.alamindah.my) or call 04 261 9810.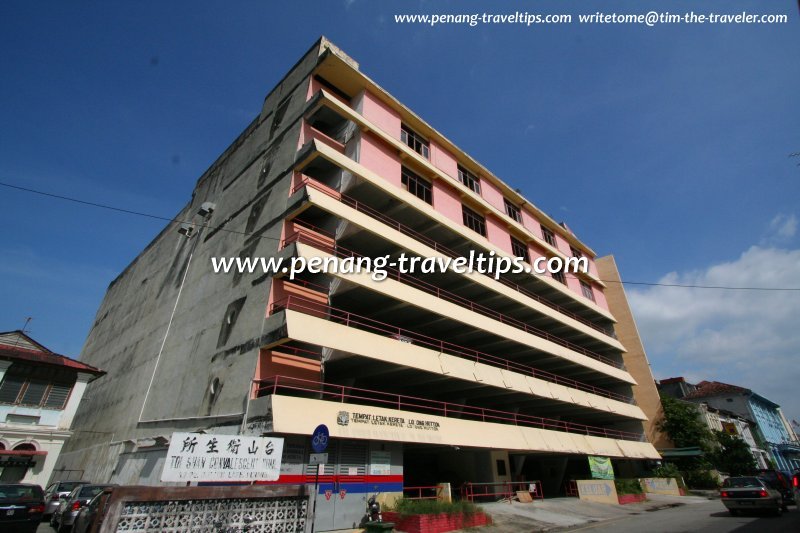 Hutton Lane Car Park
(9 January 2011)

Nearby Sights
From the Hutton Lane Car Park, you can easily walk to the following places:
Major Streets
Shopping and Places of Interest
Hutton Lane Car Park is on the map of Hutton Lane
All about me