The House of Yeap Chor Ee, George Town
---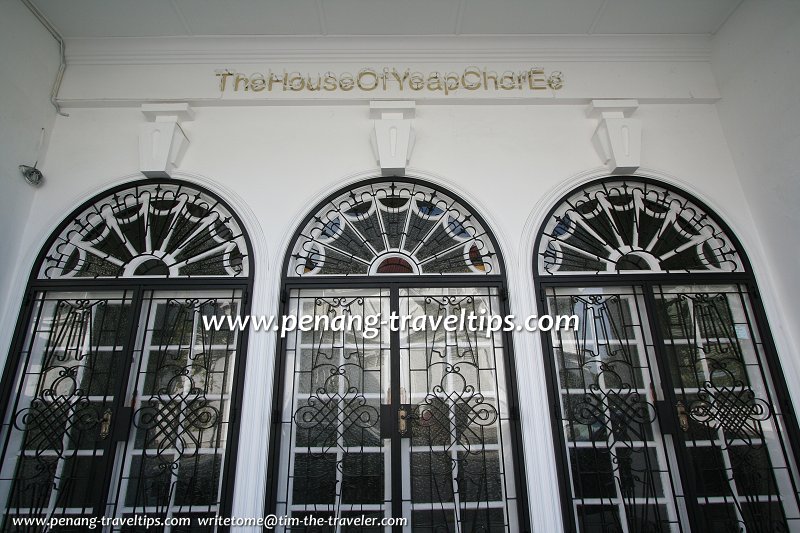 House of Yeap Chor Ee (2 November 2008)


The House of Yeap Chor Ee is a museum housed in a late 19th century shophouse at 4 Penang Street, 10200 Penang. It was opened on 16 October, 2008, by Dato Sri Stephen Yeap Leong Huat, the eldest of Yeap Chor Ee's grandsons, to commemorate the 140th anniversary of his grandfather Yeap Chor Ee's birthday in 1867. The museum is part of The Sire - Museum Restaurant.


The House of Yeap Chor Ee celebrates the history and legacy of the man who was once the richest person in Penang. It is one of a row of nine houses along Penang Street, between Light Street and Bishop Street that was once called Kau Keng Choo, meaning Nine Houses in Hokkien. They are nine opulent townhouses belonging to wealthy Straits Chinese, the cream of the Chinese society who managed to acquire properties closest to the European neighborhood. Built in the 1880's, houses Nos. 4-16 extend across Penang Street into King Street. In reflection of the aspiration of its Chinese owners, the houses combine Chinese and European elements, into what can be described as High Straits Eclectric style.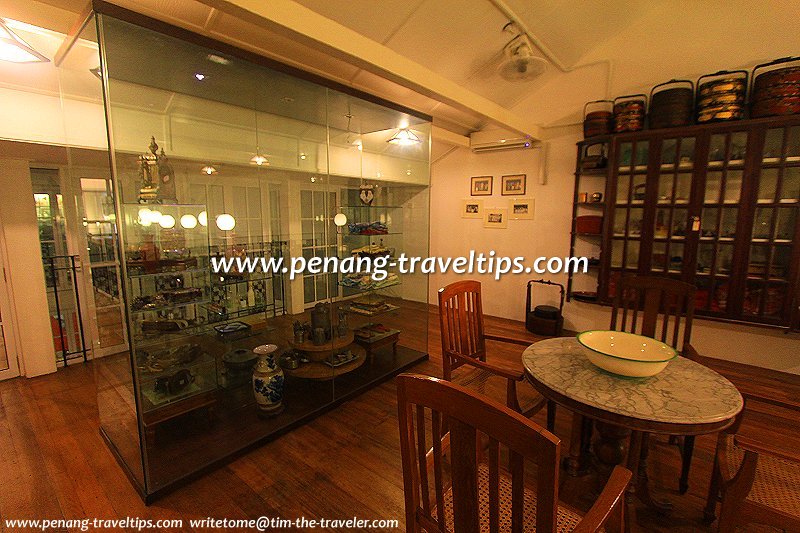 Displays in the House of Yeap Chor Ee (6 July, 2012)





The original shophouse at 4 Penang Street was two storeys high. During the restoration, it was converted into four storeys. The facade has been retained, with its three full-length windows topped by Georgian fanlights. On the King Street side, the building has three rectangular windows instead of the arched ones at Penang Street. Mouldings in the form of triangular pediments top each of these windows.

The house had been the first home of Yeap Chor Ee (1868-1952), the patriach of the Ban Hin Lee Bank empire, before he and his family moved to live at Homestead (Now Wawasan Open University). Yeap Chor Ee had arrived in Penang around 1883, at the age of 17, a penniless lad from Hai Aun district in Fujian province. He started off as a barber, a trade which earned him the nickname Thee Thau Ee, literally Barber Ee. Like the other barbers in those early days of the 19th century, he most likely worked along the Prangin canal (at that time, it was more likely the Prangin River), near Sungai Ujong Road. Cut hair was simply swept into the river.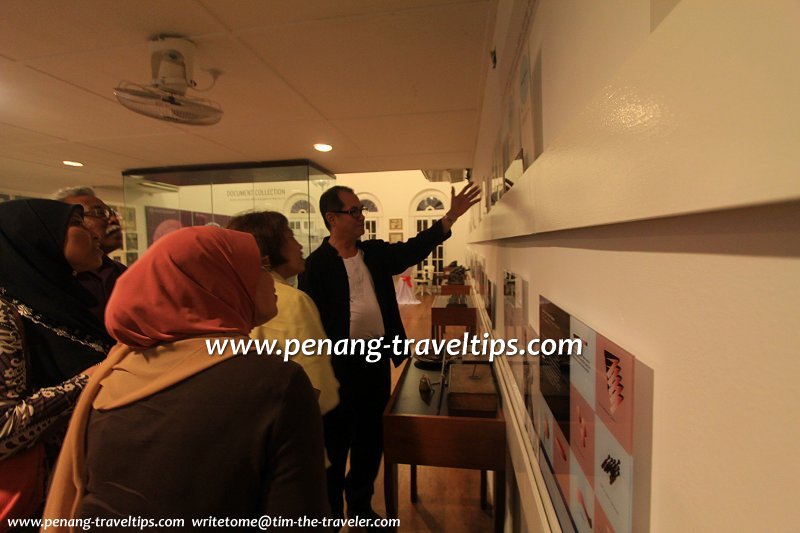 Dato Sri Stephen Yeap showing visitors through the House of Yeap Chor Ee (6 July, 2012)





From being a barber, Yeap Chor Ee starting a trading business called Ban Hin Lee, which means "ten thousand prosperities". As early as 1895, his firm was trading in sugar, rubber, tapioca, ride, and other farm produce. By the time he was thirty, Yeap Chor Ee had become a millionnaire.

Yeap Chor Ee contributed much to education. This includes a huge sum to the University of Malaya in 1949. His fortune continued to grow even during the Great Depression, which brought down many Penang millionnaires. This also enabled the Yeap family to buy up Homestead, which was built for Lim Mah Chye. His prudent investment in tin in the early 1930's reaped huge rewards, enabling him to found the one and only Penang-based bank, Ban Hin Lee Bank. His charities including donating 10,056 sq ft piece of land for the construction of Yap Temple, the clan temple to which he belonged. Yeap Chor Ee Road was named in his honour.

Today, the House of Yeap Chor Ee showcases the furniture and belongings that were once housed in Homestead.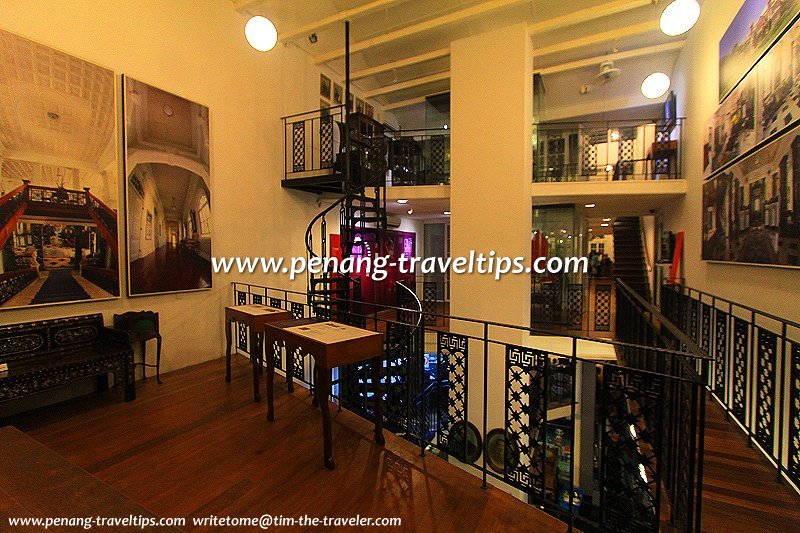 Deco in the House of Yeap Chor Ee (6 July, 2012)


Update
The House of Yeap Chor Ee is holding an open house on 7 July 2012, in conjunction with the 2012 George Town Festival. Entrance fee does not apply on this day.


Getting there
Although the House of Yeap Chor Ee faces Penang Street, it is entered through The Sire, the restaurant facing King Street. From the Weld Quay Ferry & Bus Terminal, cross Pengkalan Weld using the pedestrian bridge, and then turn right. Walk along Pengkalan Weld until the junction of Gat Lebuh China. Turn Left. Walk along Gat Lebuh China. At the junction with Lebuh Pantai, you see Ban Hin Lee Bank Building, which was built by Yeap Chor Ee. Cross the road into Lebuh China, and continue walking until the junction of Lebuh King. Turn right, walk along Lebuh King until you reach The Sire, which is one house from the junction of Lebuh Light. The House of Yeap Chor Ee is behind The Sire.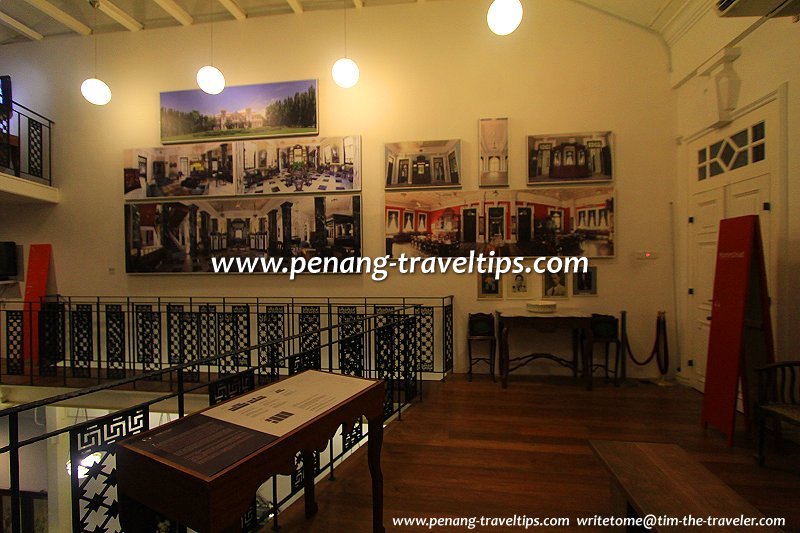 Photographs from Homestead (6 July, 2012)


Visitor Information
4, King Street, Georgetown 10200 Penang (back entrance)
or No. 4 Penang Street, 10200 Penang (front entrance)
Tel : 604-2645088

Operation hours:
11.30am - 3.00pm and 6.00pm ~ 10.30pm (Close on Sunday)


Getting there
Take the Free Rapid Penang Shuttle Bus to Bus Stop No. 5 (Bank Negara). Walk from Lebuh Light to Lebuh King. Turn right into Lebuh King. The House of Yeap Chor Ee is accessible from the Sire Restaurant, on the left side of Lebuh King.
Nearby Sights

View House of Yeap Chor Ee, Penang in a larger map

Hello and welcome to my website, Penang Travel Tips, yay!

My name is Timothy Tye. I write this website, and continue to update it regularly, to share with you everything that I know about Penang. It is one of my several travel websites, which include Exploring Malaysia and Big World Out There. To know more about me, visit my website, www.timothytye.com.

Help me keep my pages updated. If you found errors, please do kindly let me know. For all correspondences, click here to contact me. Thank you for visiting, and have a great day!
Here are some of the most useful pages on Penang Travel Tips. I put them together to help you get the best for your visit to Penang.


I am extremely active online and I interact closely with my readers through my many Facebook Groups. It's the place where you can interact with me on topics of my interest. Do join some or even all these groups! I would love to see you there.
Copyright © 2003-2015 Timothy Tye. All Rights Reserved.
---
Terms & Condition of Use | Privacy Policy