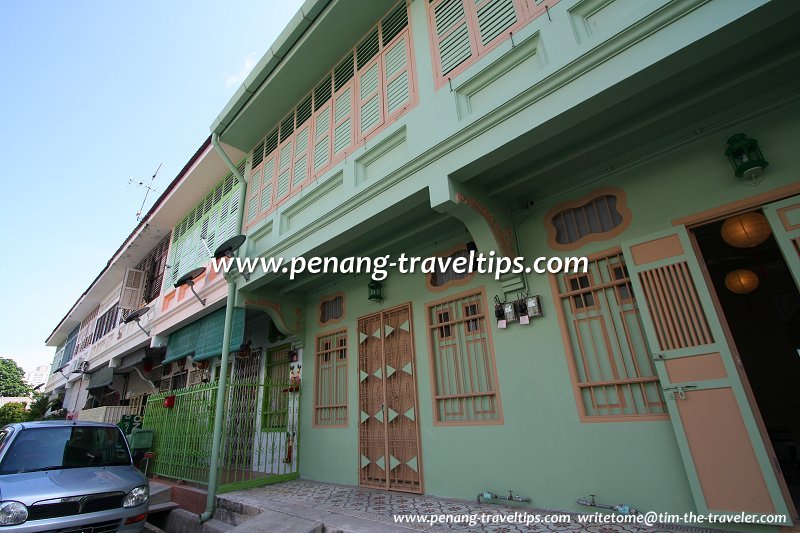 8, 10 & 12 Popus Lane, George Town, Penang
(24 April, 2009)

8, 10 & 12 Popus Lane
is a row of pre-war houses that have been beautifully restored by Pat and Alan, an Australian couple from Melbourne who decided to make Penang their new home under the MM2H, Malaysia My Second Home programme. Since deciding to live in Penang about four years ago, Pat and Alan have bought up a few pre-war houses.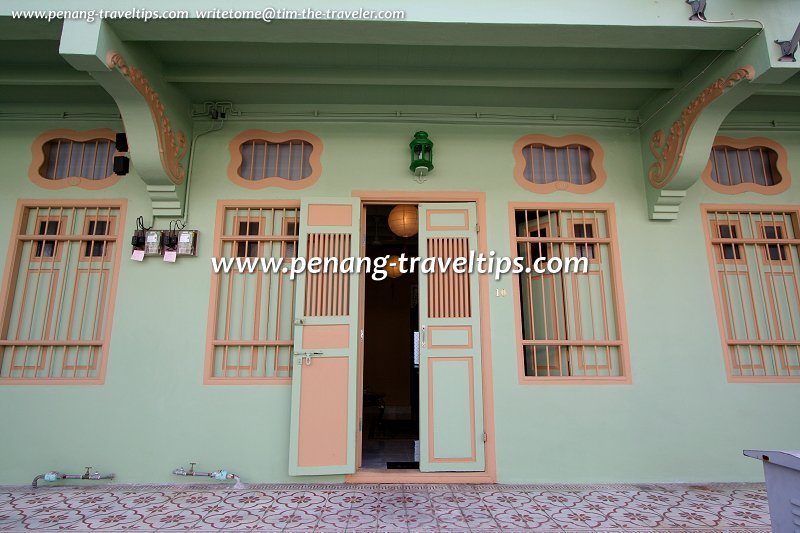 10 Popus Lane, front door
(24 April 2009)

Many of the houses were in a poor condition when they purchase them. The couple had to completely re-do the interior, while keeping the exterior faithful to its original design. According to Pat and Alan, it is so much cheaper to do up the house in Penang. It would have been too expensive to do the same back in Melbourne. Delighted by their accomplishment, they have opened their homes to other foreigners contemplating Penang as a second home. Often Pat and Alan would rent out their houses to those who are in the process of settling in Penang. The houses provide useful ideas on how new comers can create a good living environment for themselves within
George Town
itself.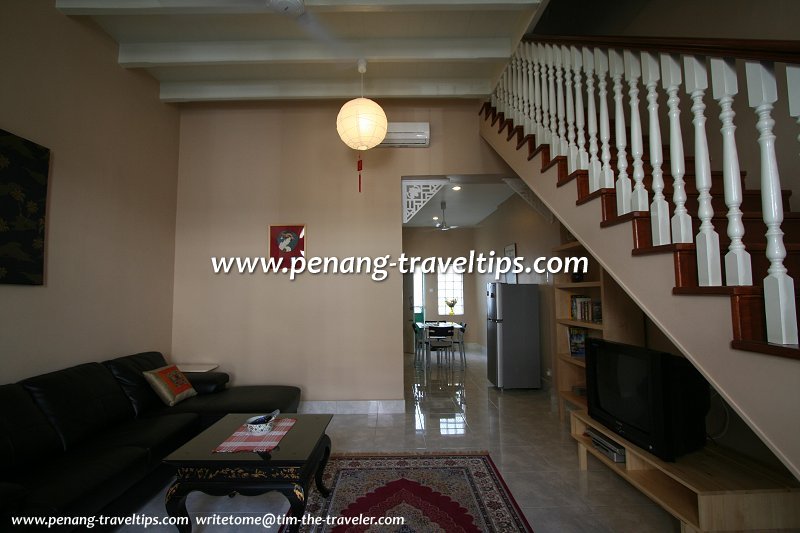 10 Popus Lane, interior
(24 April 2009)

Will this not have a detrimental effect on the price of houses in George Town, I asked Pat and Alan. On the other hand, they responded. The locals often do not appreciate the pre-war houses that they have in George Town. Perhaps, as foreigners, they can offer a glimpse of how these pre-war houses can be properly restored and made into comfortable homes that measure up to the expectations of the present-day lifestyle, and be sufficiently comfortable for foreigners too.
Asked why they love staying in Penang, Pat and Alan told me that the enjoy Penang for many reasons. The weather is good - it is neither too hot nor too cold. According to Alan, it can get so hot in Australia, it feels like sticking your head in the oven. Also, there are plenty of flies in summer, even in Melbourne, something which the folks in George Town aren't aware. Pat and Alan said that they can easily get good, inexpensive food anywhere in George Town; where they come from, it costs and arm and a leg to eat out, but over here, people eat out practically every day out of convenience - though Pat admitted, it isn't doing a good job on her waist!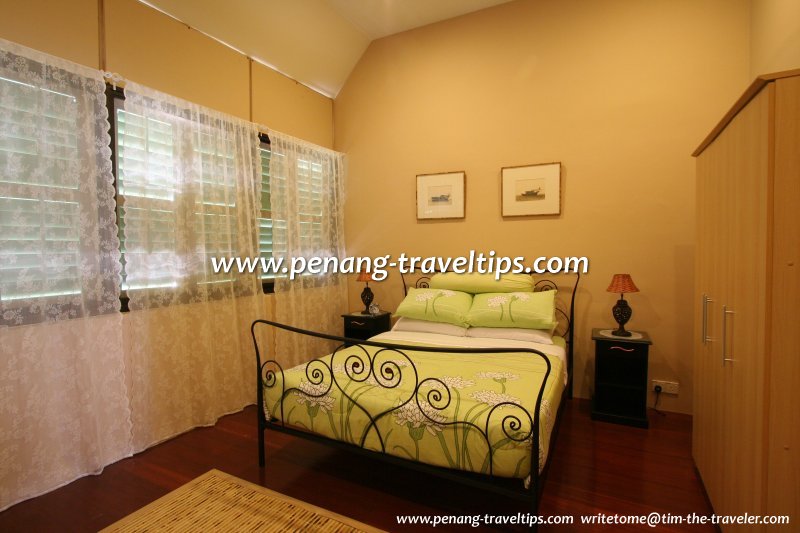 10 Popus Lane, bedroom
(24 April 2009)

Pat and Alan showed me through their home in Penang, and then we drove over the Popus Lane where I was given a little tour. The houses at Popus Lane were constructed in the 1940's - around the Second World War. The way Pat and Alan have done them up is to make them very comfortable living space, especially for foreign couples.
If you are a non Malaysian contemplating the Malaysia-My-Second-Home programme, you can get in touch with Pat and Alan, who would be thrilled to offer you tips. You can reach them in Penang at +60-16 6142181. You can also write them at the email address shown below:

Getting there
Take the
free Rapid Penang shuttle bus
to Bus Stop No.
11
(
Kedah Road
). From there, walk a short distance to
Popus Lane
, which is off
Transfer Road
.
Nearby Sights
Location of 8, 10 & 12 Popus Lane on the map

contact me
You can look for and book your hotel room direct from this website. Simply
click here
or use the search box below. You can filter the results based on your requirement, everything from five star hotels to homestays and more.
Look for a specific type of accommodation in Penang
All about me