If you are already speaking Penang Hokkien, the lessons on this page are intended to help you learn to write the language. As you are assumed to be able to understand spoken Penang Hokkien, lessons are provided in video format using Penang Hokkien itself.
Writing Penang Hokkien goes further than simply spelling out words. In order to turn Penang Hokkien into a written language, specific rules are put in place. These are intended to make sentences written Penang Hokkien free from ambiguities that are often apparent in the spoken language.
Let's Learn to Write Penang Hokkien
Introductory video on Penang Hokkien, in Penang Hokkien.
Why Pinyin is not suitable for writing Penang Hokkien
Many people, especially the Chinese educated, attempt to write Penang Hokkien using pinyin. However, this should be avoided, as pinyin does not have the necessary letters to represent all the sounds in Penang Hokkien. This video elaborates.
Penang Hokkien Intonation and Tone Sandhi
As a native speaker of the language, we are so used to the language that we take for granted Penang Hokkien's tone changes, called tone sandhi. However, when we write Penang Hokkien, we need to pay attention to these tone changes, so that our meaning is clear.
How to use the pronouns Wah4 and Lu4
Although wah4 (I) and lu4 (you) are two very common words in Penang Hokkien, they change their form according to circumstances. In this video lesson, we learn how these two pronouns modify.
Letter Writing in Penang Hokkien
One of the major reasons to learn written Penang Hokkien is so that you will be able to communicate with your family members, relatives and friends in the language. As most people have never written a complete letter or email in Penang Hokkien, it may take a little while to get used to doing it. But once you have started writing in Penang Hokkien, you will appreciate the intimacy of communicating in writing in your own mother tongue.
The following are sample letters in Penang Hokkien.
Letter from Mother to Son abroad
Here's a sample
Letter to Son in Penang Hokkien
. Click the link to view the letter.
Letter from Son to Parents from abroad
This
Letter from Son to Parents
is a reply to the above letter.
Now you can use the most user-friendly tool on the web to learn Penang Hokkien. It helps you to listen, understand and memorise.
Go to Memrise
, and learn Penang Hokkien at your own pace.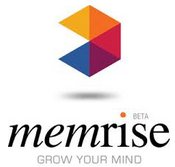 Selected Books related to the Hokkien Language
Thank you for using my website!
contact Tim
You can do many things directly from this website. If you are visiting Penang, I can
arrange for you a tour guide and/or driver
to show you around. If you are traveling by bus anywhere in Malaysia or Singapore, you can
book your bus ticket
. If you seek accommodation, you can
get hotel room rates
.
As a Christian, I hope that through this website, I am able to deliver God's message to all who need it, anywhere in the world. If you are open to hearing it, please read
God's Good News to You
.
If you wish to contact me, please use this
contact form
. And don't forget to
follow me on Facebook
. See you!
Properties for sale
As a realtor, I also promote selected properties on this website. Contact me, by the number shown in the video below, if you are keen to purchase the property.