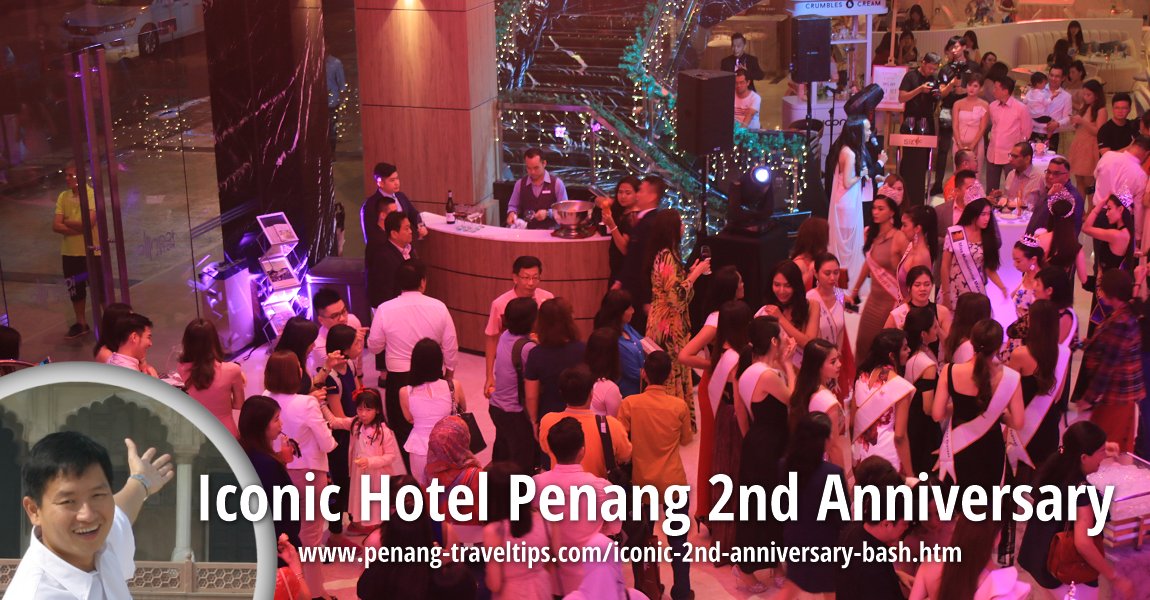 Iconic Hotel Penang's 2nd Anniversary
(22 September, 2018)
It was a night of celebrations on 22 September, 2018, when Iconic Hotel held its 2nd Anniversary birthday bash. How fast time flew. It seemed like just yesterday when this first major hotel in Bukit Tengah opened its doors, quenching the thirst for accommodation from expatriates visiting the nearby Perai Industrial Estate.
Celebrations at Iconic Hotel began as early as 3:00pm, with the Grand Opening of Crumbles & Cream, the recently renovated lobby lounge. The makeover has given the lounge a chic appearance awashed in marble, pink and gold. Guests to the opening were treated to mocktails and the lounge's Signature and Homemade desserts.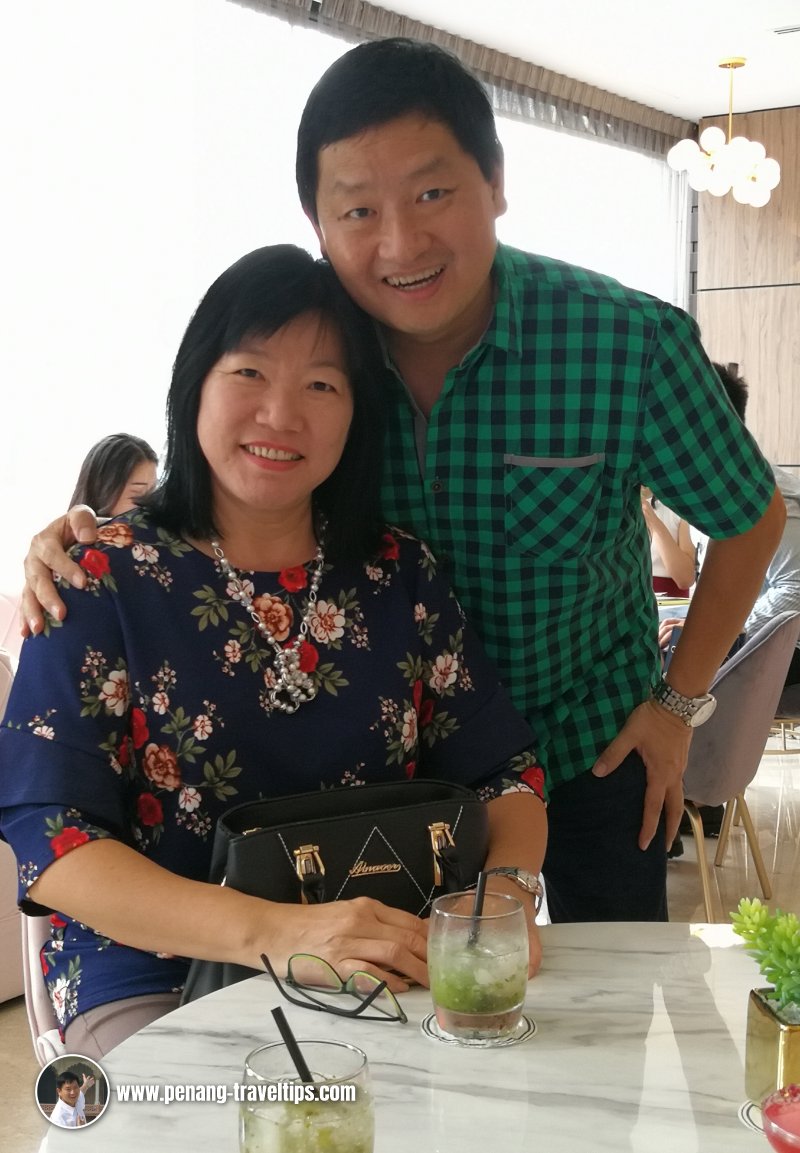 My wife and I were honoured to attend Iconic Hotel's 2nd Anniversary.
(22 September, 2018)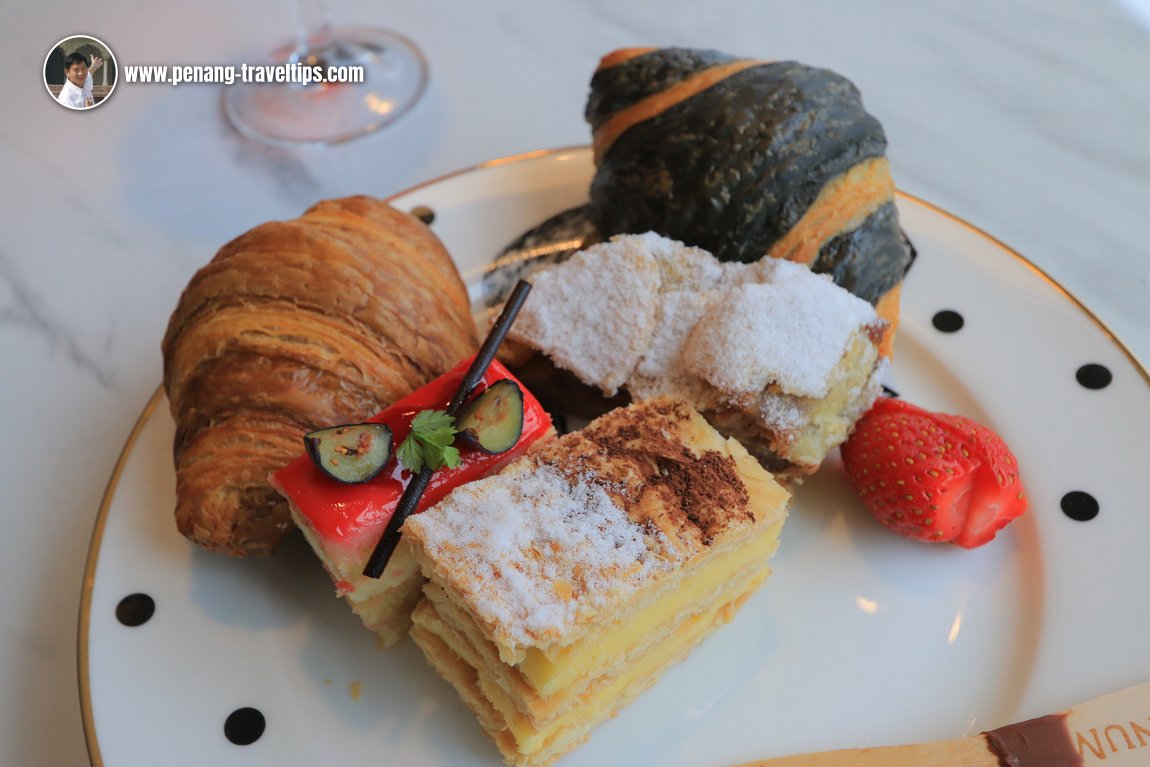 Signature desserts from Crumbles & Cream
(22 September, 2018)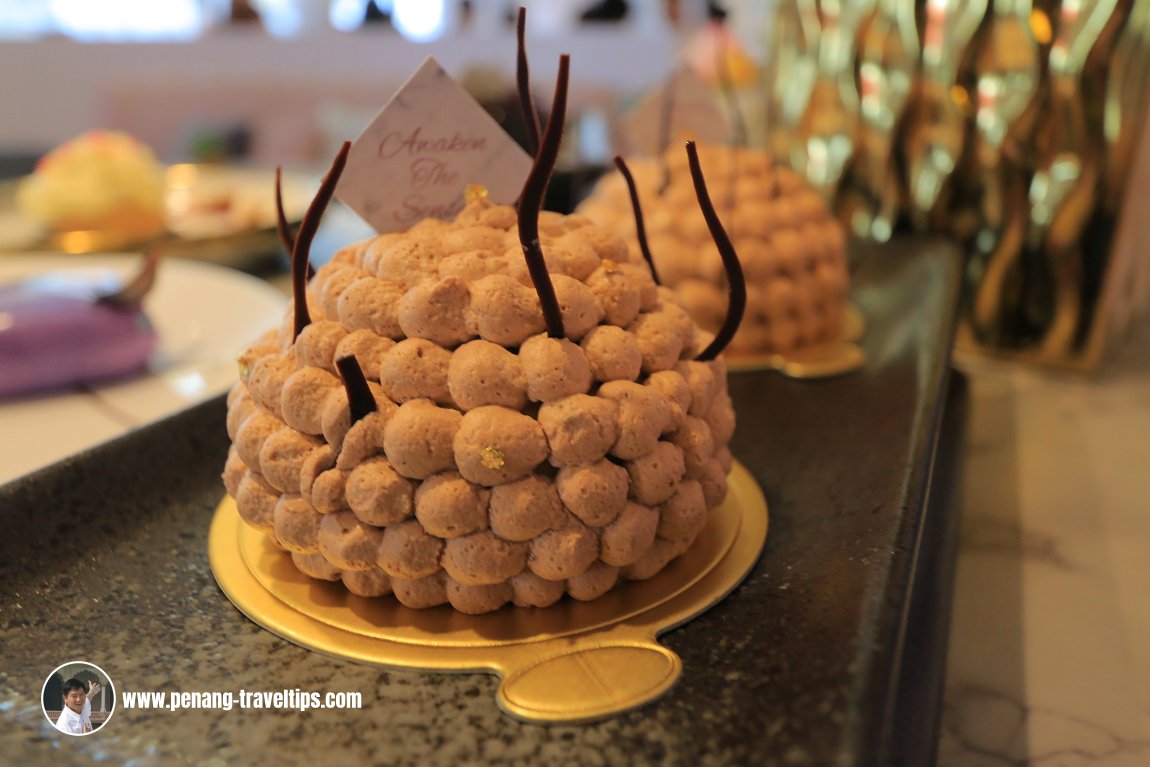 Creations from Crumbles & Cream, as tasty as they are beautiful
(22 September, 2018)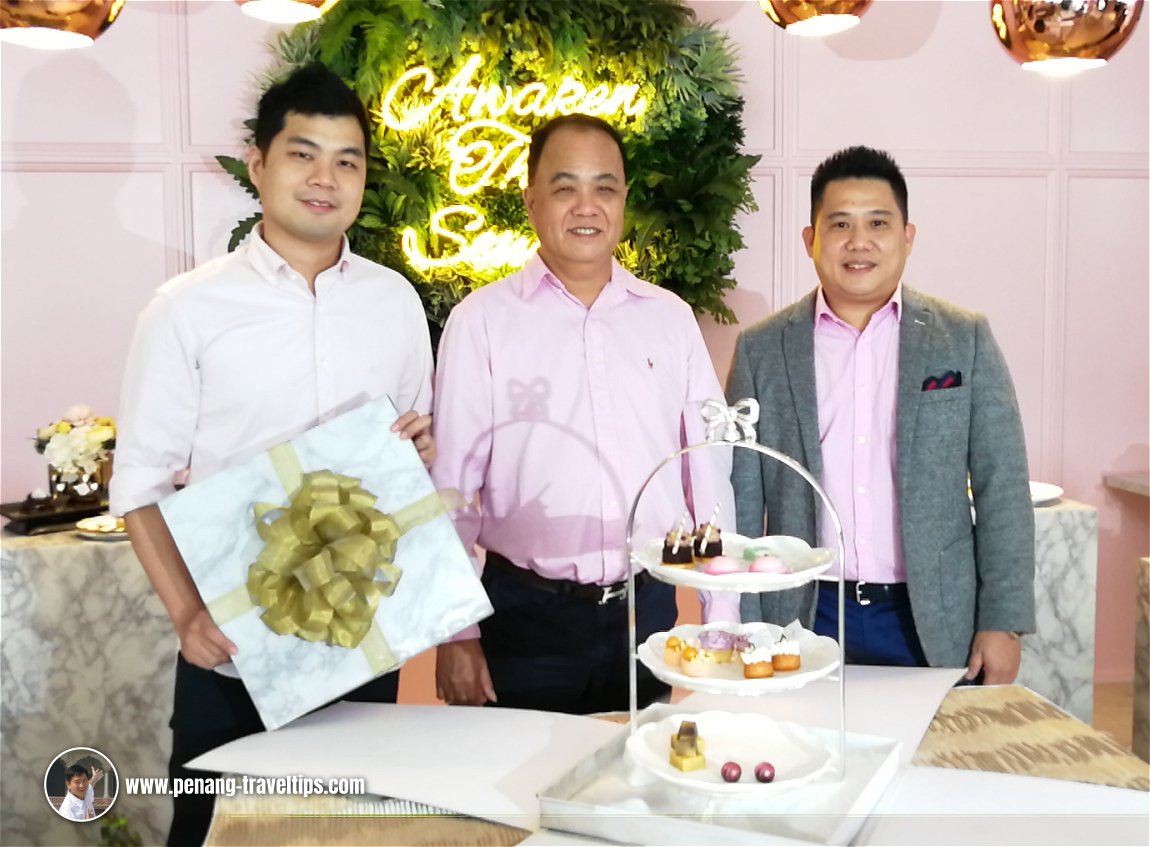 Crumbles & Cream's Signature High Tea is unveiled.
(22 September, 2018)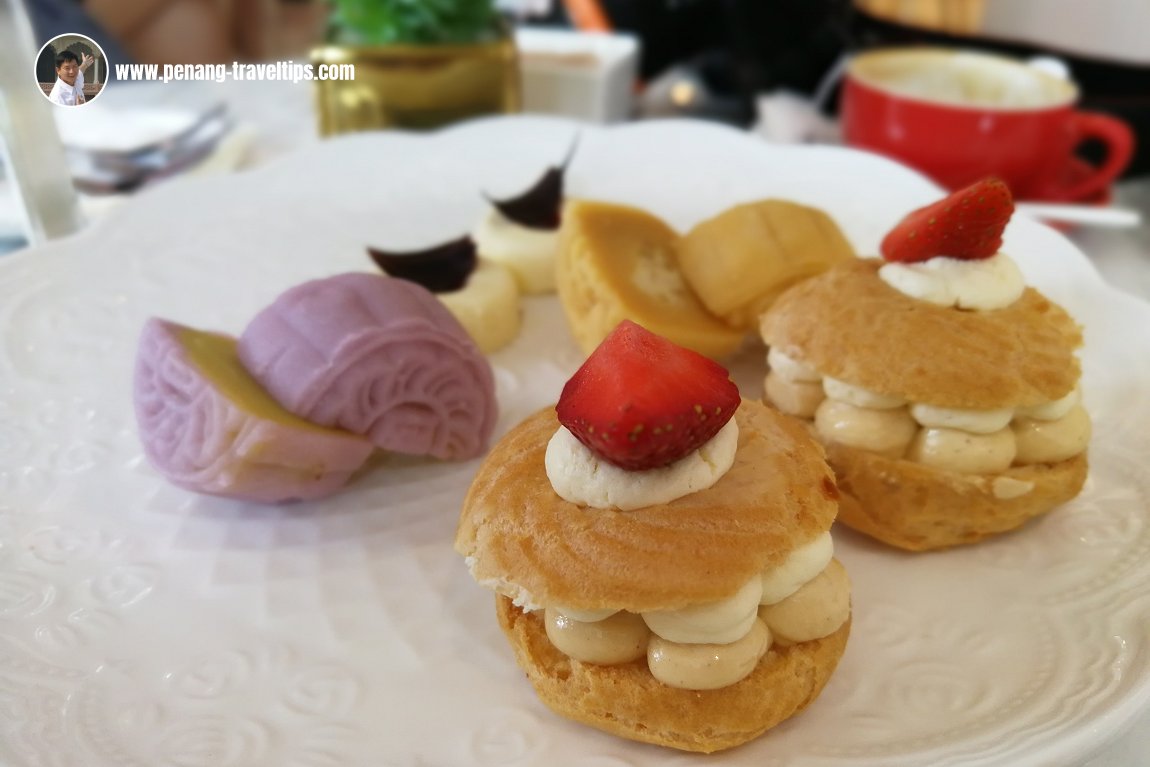 Delicious treats from Crumbles & Cream
(22 September, 2018)
There were various activities throughout the day. To start, we enjoyed a demonstration by Mr Herwig Franz Nickl, Chief Operating Officer of pastry wholesaler De-Luxe Food Services, for the making of Apple Strudel, an apple pie that is famous within the German-speaking countries.
The official Grand Opening of Crumbles & Cream was carried out with the untying of a large gift box, to reveal the lounge's signature High-Tea sea by Dato Lucky Tan, Chairman of Iconic Group, in the presence of Mr Kevin Cheah, General Manager of Iconic Hotel, and Mr James Tan, Director of Iconic Group.
There was a band performance followed by a Japanese Tea Demonstration by Mr Syun Hattori, the Founder of Matcha Niko Neko, who taught us how to differentiate between green tea and matcha. After that, Iconic Hotel's head chef gave us a demonstration of making pavlova.
At 6:00pm, more guest arrived. The opening gambit was a saxophone performance. The Chairman, General Manager and a VIP each gave speeches. We learned that Iconic Hotel has had a great year, registering an occupancy of over 80%.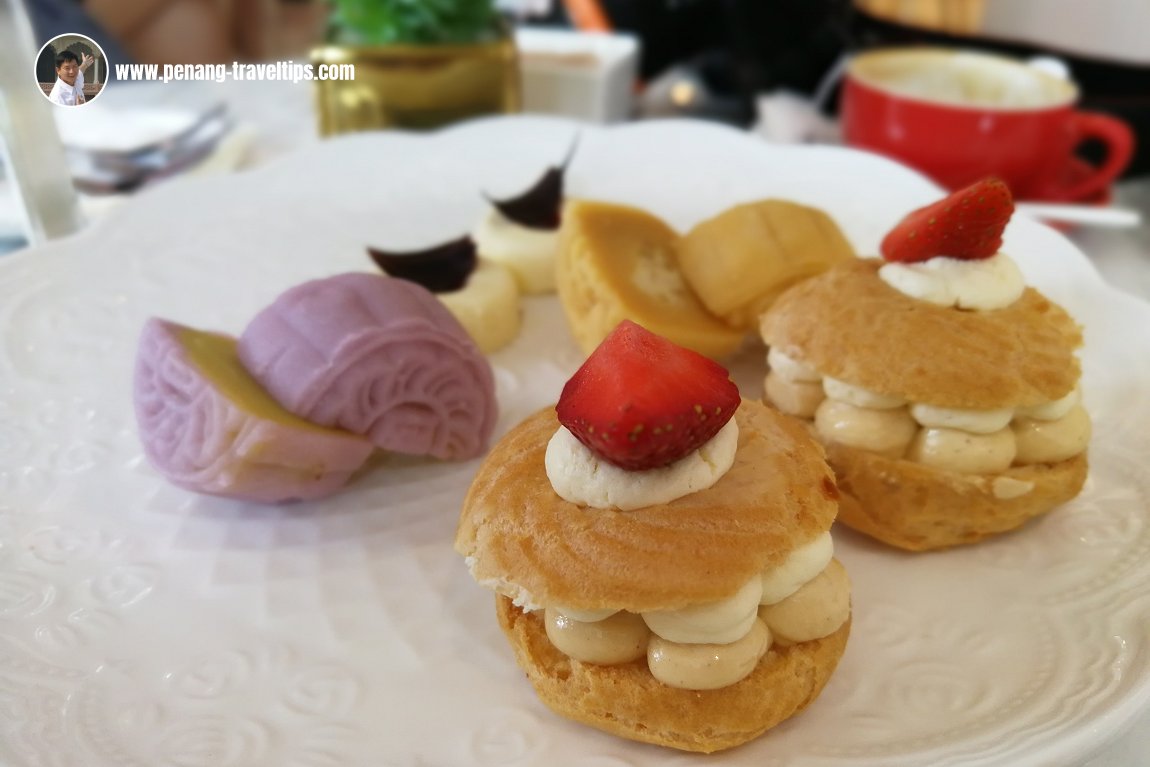 A bottle of Pol Roger Champagne waiting to be popped.
(22 September, 2018)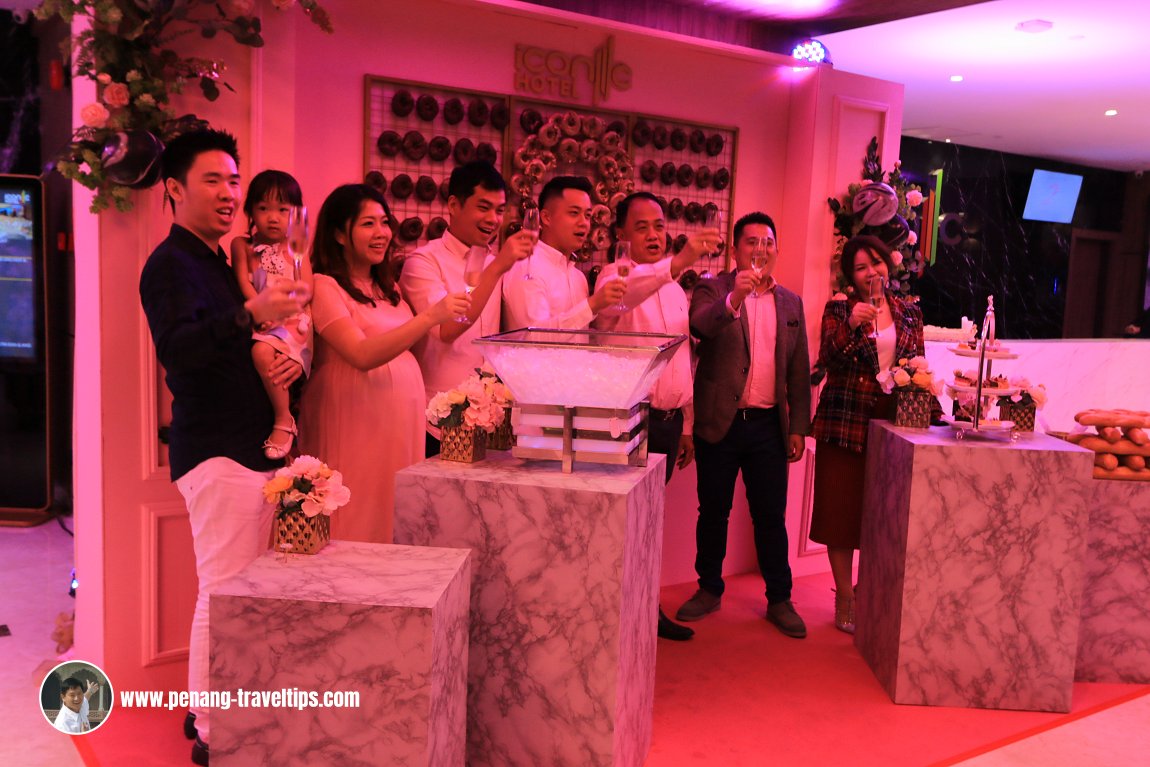 Cheers from Dato Lucky Tan and family, with Iconic Hotel's General Manager Kevin Cheah
(22 September, 2018)
The night continued with the unveiling of the 2nd Anniversary Plaque and Champagne Popping. There was also a preview of Miss Malaysia International 2018, with some of the most beautiful ladies all decked out for this year's pagent. The night cultimates with the Lucky Draw.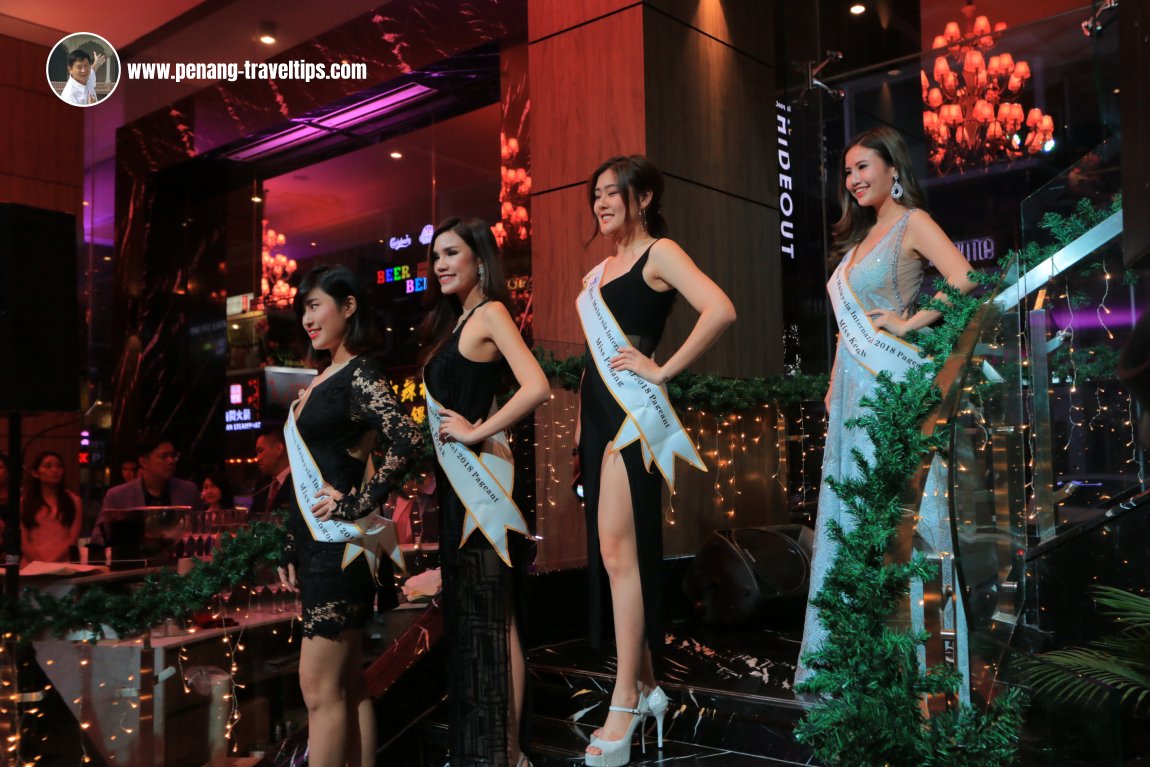 A bevy of beautiful ladies graced the night from the Miss Malaysia International 2018 Pageant
(22 September, 2018)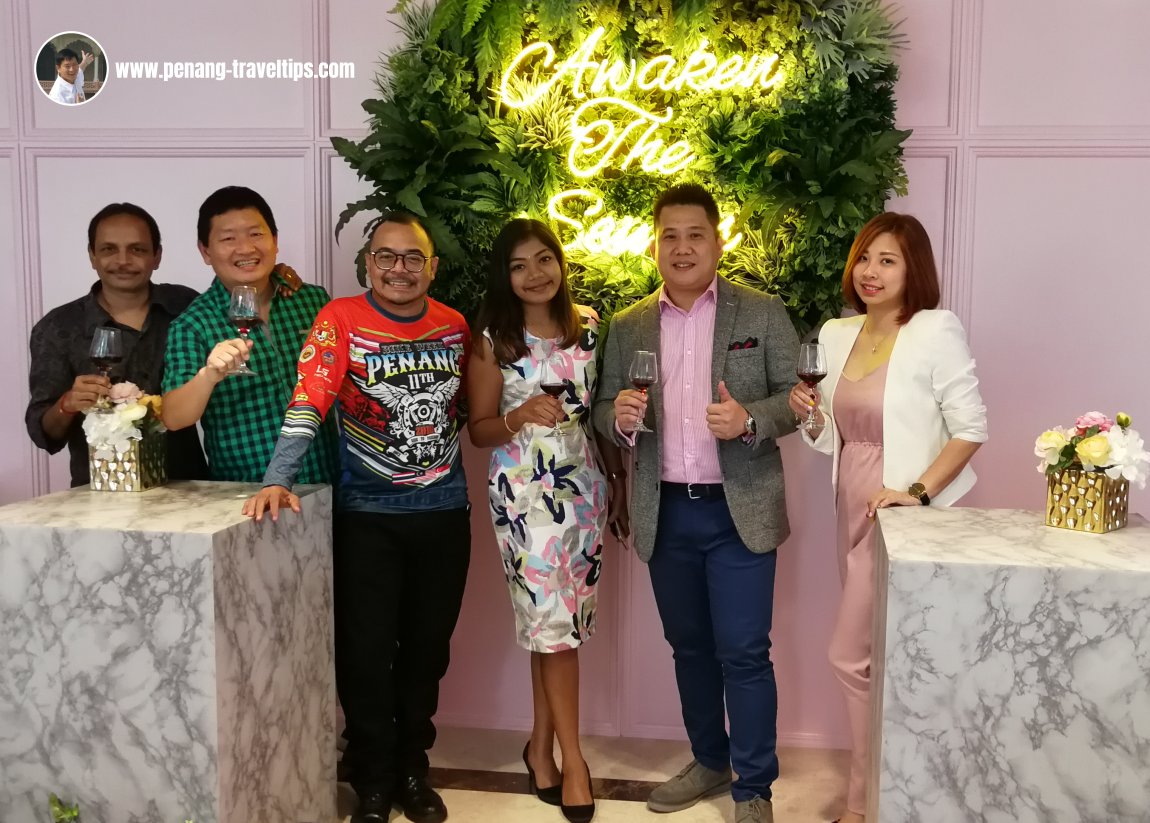 Cheers, with wishes of another fantastic year ahead for Iconic Hotel Penang!
(22 September, 2018)