The Awaiting Trishaw Pedaler
is a giant mural that graces the wall of a building on
Penang Road
(not Upper Penang Road as reported in the newspaper), Penang. It faces the Red Garden Food Paradise Car Park. The mural depicts an elderly trishaw paddler sitting in his vehicle, probably waiting for customers. It is a fitting tribute to the trishaw paddlers who congregate at the trishaw station across the road, in front of the
St Francis Xavier Church
.
The Awaiting Trishaw Pedaler mural was one of those painted by Lithuanian artist
Ernest Zacharevic
, as part of the Mirrors George Town project. It measures 15.2 m by 15.2 m, and is probably the largest of the murals painted by Zacharevic in George Town.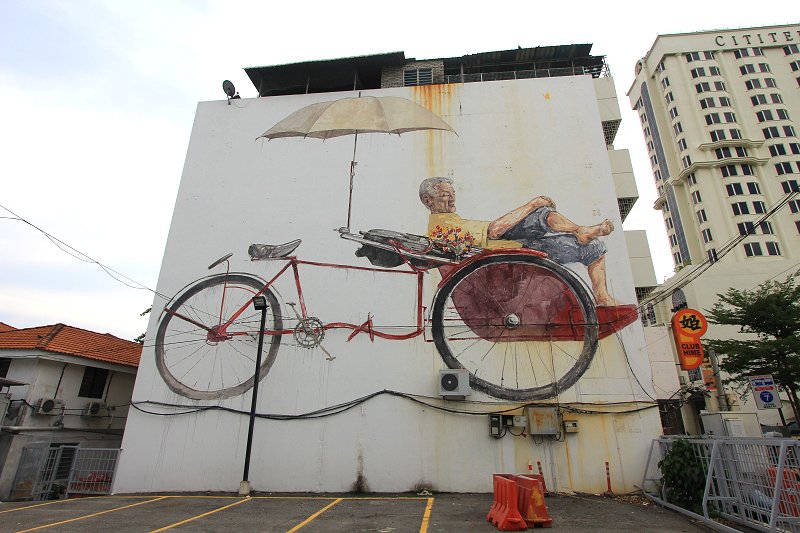 The Awaiting Trishaw Pedaler Mural, Penang Road, George Town, Penang
(21 July, 2012)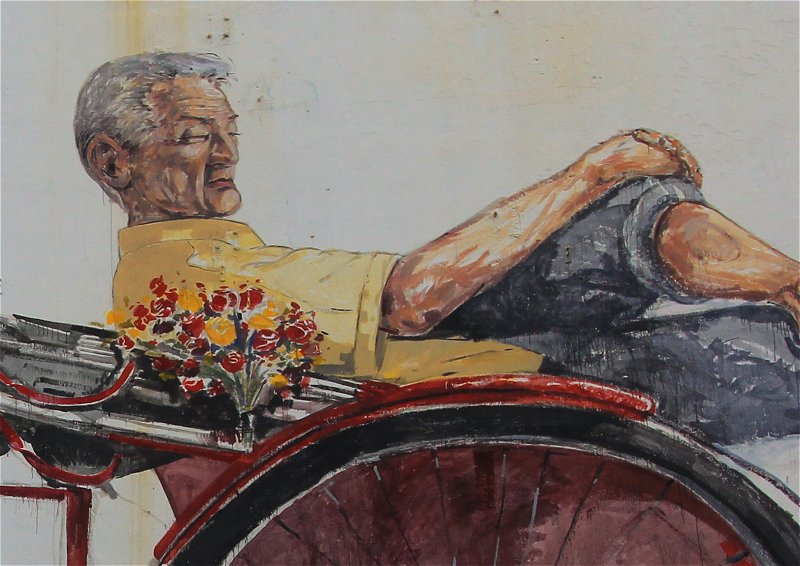 Closeup view of The Awaiting Trishaw Pedaler mural
(12 August, 2005)

The trishaw man, in real life, in George Town
(1 July, 2012)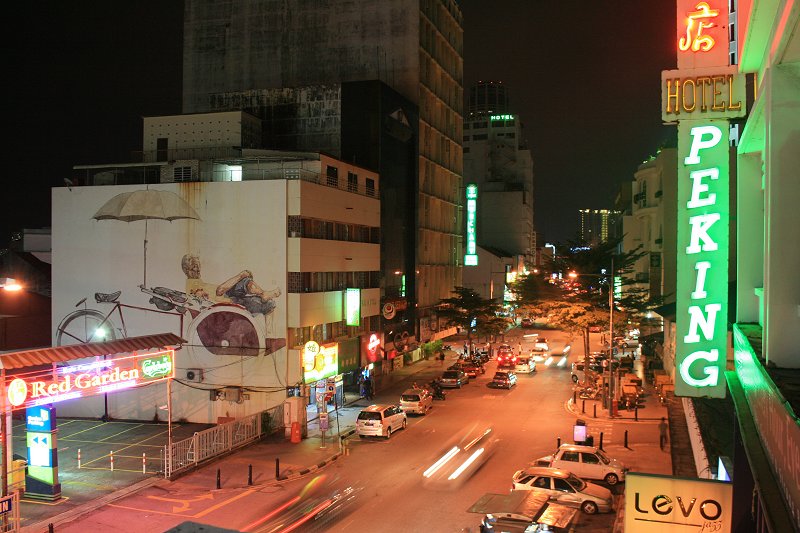 The mural at night
Author: © Gabija Grusaite
Latest Pages & Updates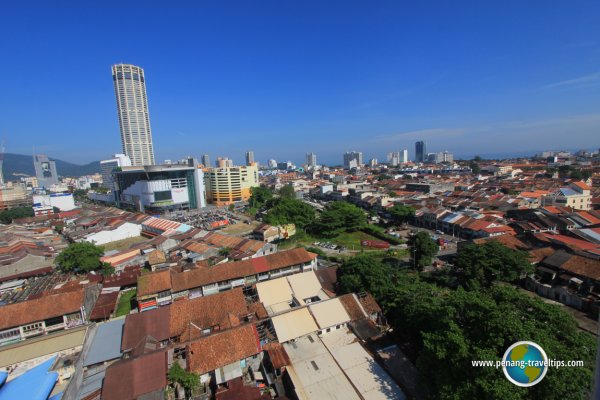 Useful Tips for Visiting Penang
You are visiting Penang soon and you are excited to make it a memorable trip. But you have many questions - how to take the bus, where to get a taxi, which hotel to choose. I have received these questions over and over. To help you enjoy a wonderful holiday in Penang, I have put together a list of articles I have written on this subject. Please read through them. I am sure there is something useful to answer the questions you may have.
Enter
Even more sights to discover on Penang Travel Tips!
There's thousands and thousands of sights waiting for you to explore and discover. Here are just some of them!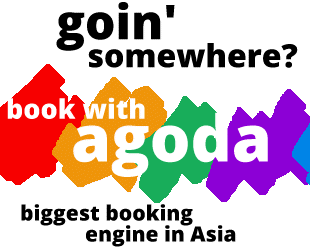 Buy Your Long-Distance Bus Tickets Here!
If you are planning to travel Malaysia and Singapore by bus, you can now purchase your long-distance bus tickets directly from
Bus Online Ticket
, where you get to check the schedule as well as price of tickets from various bus companies.
About me
My name is
Timothy Tye
. I write this website to provide people information on Penang. Together with
Exploring Malaysia
and
Big World Out There
, I am describing everything around me. If you run a business, hotel or restaurant in Malaysia, feel free to let me know, and I will list it on my website. To do that, just complete the
Add My Business
form. It's free!
As a Christian, I write this website so that
God's Good News
can reach every corner of the world and connect with those needing it. Why is this message important for all mankind? Because we would never know
if tomorrow never comes
.
To know more about me, visit my personal website,
www.timothytye.com
. To ask me a question or if you found an error, please let me know. You can reach me
here
. Thank you for visiting, and have a great day!
Copyright © 2003-2015
Timothy Tye
. All Rights Reserved.