"The Awaiting Trishaw Pedaler" Mural
---


The Awaiting Trishaw Pedaler is a giant mural that graces the wall of a building on Penang Road (not Upper Penang Road as reported in the newspaper), Penang. It faces the Red Garden Food Paradise Car Park. The mural depicts an elderly trishaw paddler sitting in his vehicle, probably waiting for customers. It is a fitting tribute to the trishaw paddlers who congregate at the trishaw station across the road, in front of the St Francis Xavier Church.

The Awaiting Trishaw Pedaler mural was one of those painted by Lithuanian artist Ernest Zacharevic, as part of the Mirrors George Town project. It measures 15.2 m by 15.2 m, and is probably the largest of the murals painted by Zacharevic in George Town.



Let's Share Our Shot: "The Awaiting Trishaw Pedaler"

Have you taken a photo of yourself with the The Awaiting Trishaw Pedaler? If so, please share with us your photo right here at the Penang Street Art Facebook Group! Let's discover and enjoy Penang Street Art together!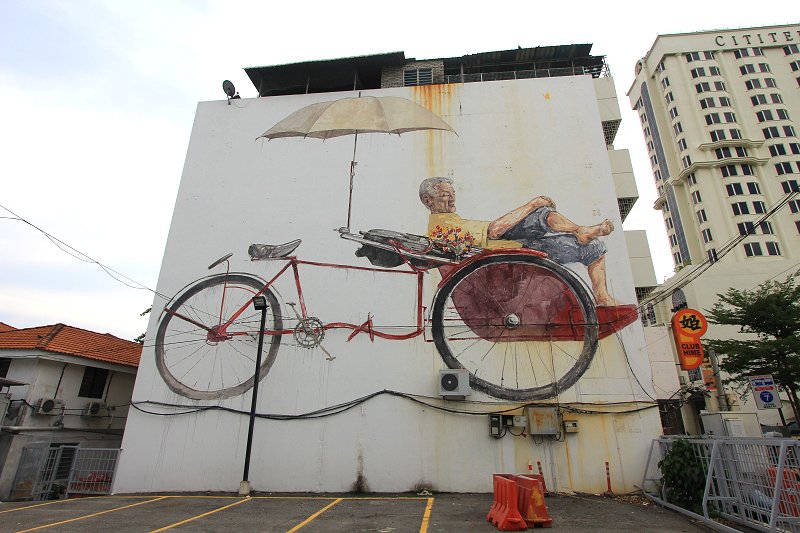 The Awaiting Trishaw Pedaler Mural, Penang Road, George Town, Penang (21 July, 2012)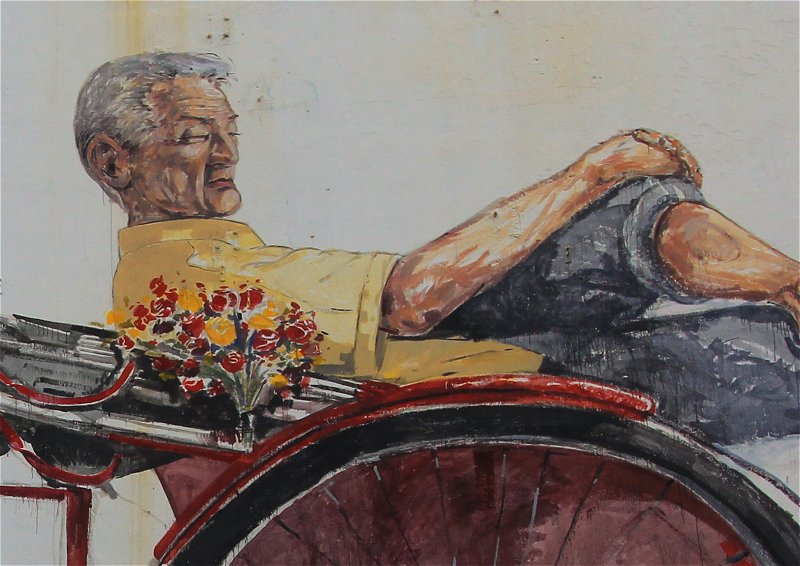 Closeup view of The Awaiting Trishaw Pedaler mural (12 August, 2005)



The trishaw man, in real life, in George Town (1 July, 2012)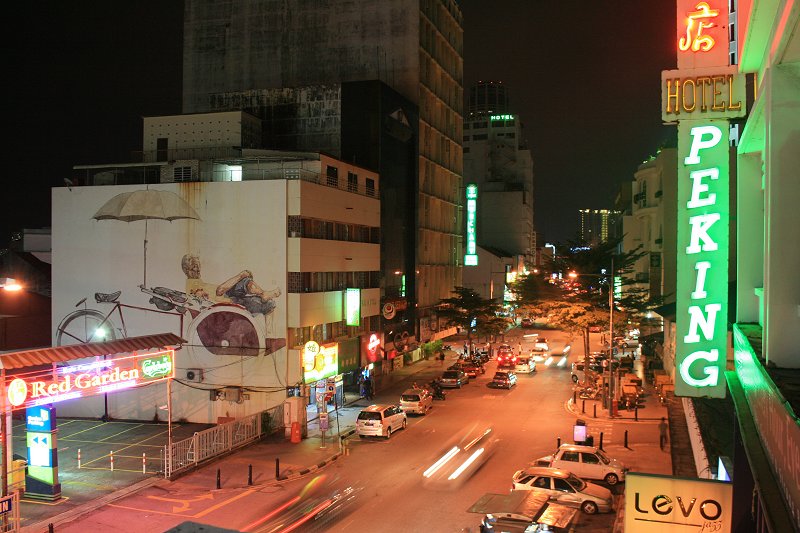 The mural at night
Author: © Gabija Grusaite



View "The Awaiting Trishaw Pedaler" Mural in a larger map


Penang Street Art Facebook Group
For the latest on the street art in Penang, please join the Penang Street Art Facebook Group!





Hello and welcome to my website, Penang Travel Tips, yay!

My name is Timothy Tye. I write this website, and continue to update it regularly, to share with you everything that I know about Penang. It is one of my several travel websites, which include Exploring Malaysia and Big World Out There. To know more about me, visit my website, www.timothytye.com.

Help me keep my pages updated. If you found errors, please do kindly let me know. For all correspondences, click here to contact me. Thank you for visiting, and have a great day!
Here are some of the most useful pages on Penang Travel Tips. I put them together to help you get the best for your visit to Penang.


I am extremely active online and I interact closely with my readers through my many Facebook Groups. It's the place where you can interact with me on topics of my interest. Do join some or even all these groups! I would love to see you there.
Copyright © 2003-2015 Timothy Tye. All Rights Reserved.
---
Terms & Condition of Use | Privacy Policy