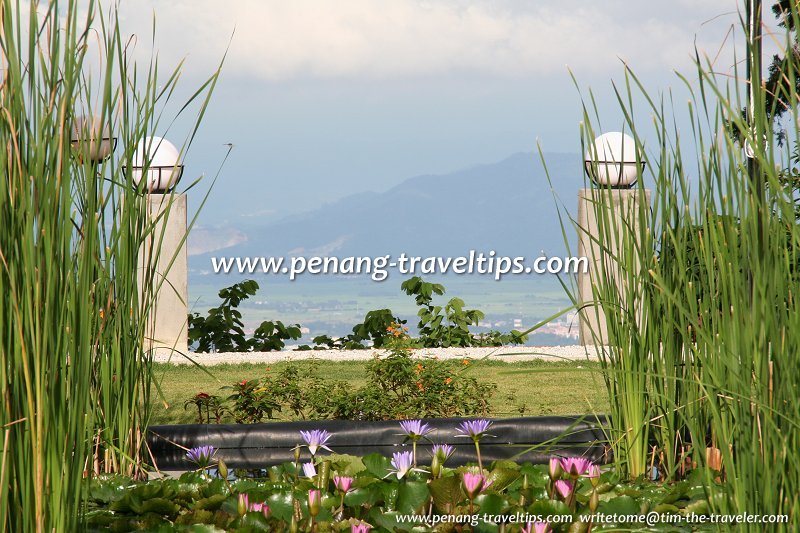 Strawberry Hill, Penang Hill
(29 July, 2007)

Strawberry Hill
(GPS: 5.42418, 100.26955) is a hillock on
Penang Hill
. It is located immediately above the Upper Station of the
Penang Hill Railway
. The hill got its name because its first owner *, the imminent estate owner David Brown, had grown strawberries there.
David Brown, for whom the
Brown Memorial
stands at
Padang Brown
, was a comtemporary of
Captain Francis Light
. Along with James Scott, he was one of the businessmen who arrived on Penang Island and developed it. On his estates he grew nutmeg as well as cloves, pepper and on, his descendents added rubber to the list. Brown owned three properties on Penang Hill. In addition to Strawberry Hill - where he had a tea house called David Brown's Cottage - he also built Brown House and Mon Craig.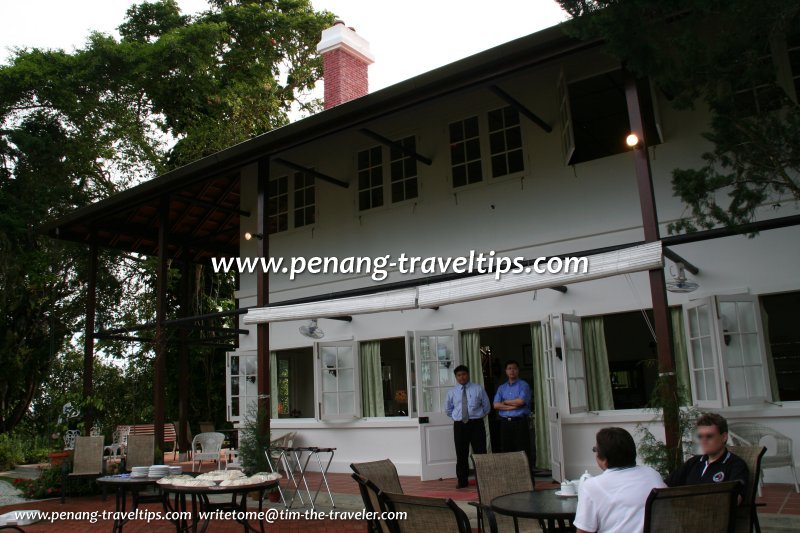 David Brown Restaurant & Tea House, Strawberry Hill
(29 July, 2007)

David Brown's Cottage was a two-storey structure. It was destroyed during the Second World War. In its place stood a single-storey building that was known to most Penangites as the Tea Kiosk. Then in around 2005, Peter Lee, the owner of Ye Olde Smokehouse of Cameron Highlands won the opportunity to redevelop Strawberry Hill. Lee engaged conservation architect Laurence Loh, whose restoration work included
Suffolk House
, Lunas Smokehouse, among others, to work on bringing back the old glory of David Brown's Cottage.
Ten months and three million ringgit later, a new two-storey structure reminiscent of David Brown's original cottage stands on Strawberry Hill. It houses an upmarket establishment called David Brown's Restaurant & Tea House. It's a place for English tea, scones, strawberry-and-cream, and where dressing up for dinner is
de rigeuer
. Its menu is steep with nostalgia for the colonial era.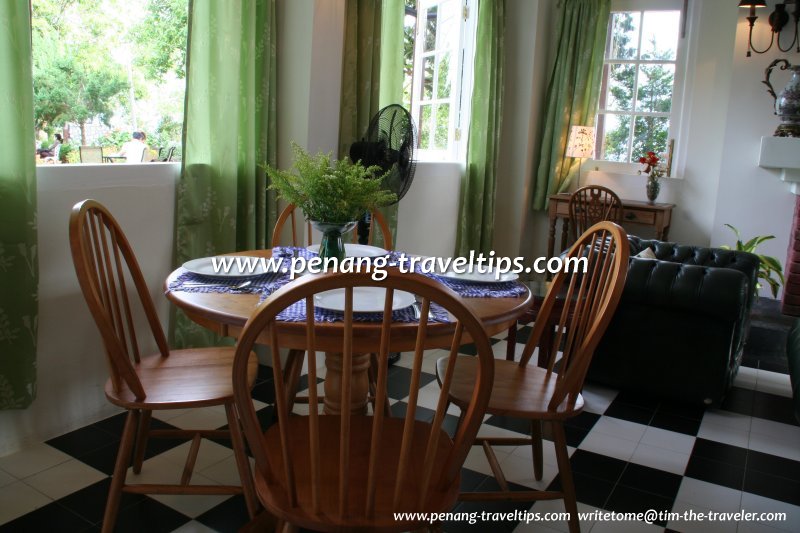 Dining table, David Brown Restaurant
(29 July, 2007)

My wife and I had the privilege of enjoying tea and scones at the tea house recently. We were attending the Penang Heritage Trust site visit. While I truly enjoyed the setting on Strawberry Hill, I am concerned over the poor hill railway service - we had to wait hours for the train. Furthermore, there was hardly any proper parking space for visitors at the foot of the hill. I am appalled that the local authorities have not done more to improve the parking amenities at such an important tourist site. For this new establishment to connect with its customers, an improvement to the Hill Railway service is definitely in order.
*
Update March 2010
: According to Raymond Flower in the book
The Penang Adventure
, it was Captain Francis Light himself who brought strawberry roots from Dallinghoo, his hometown, to plant in his garden on the hill, which he called Strawberry Hill. (pg 42:
The Penang Adventure
, by Raymond Flower; Publisher: Marshall Cavendish Editions)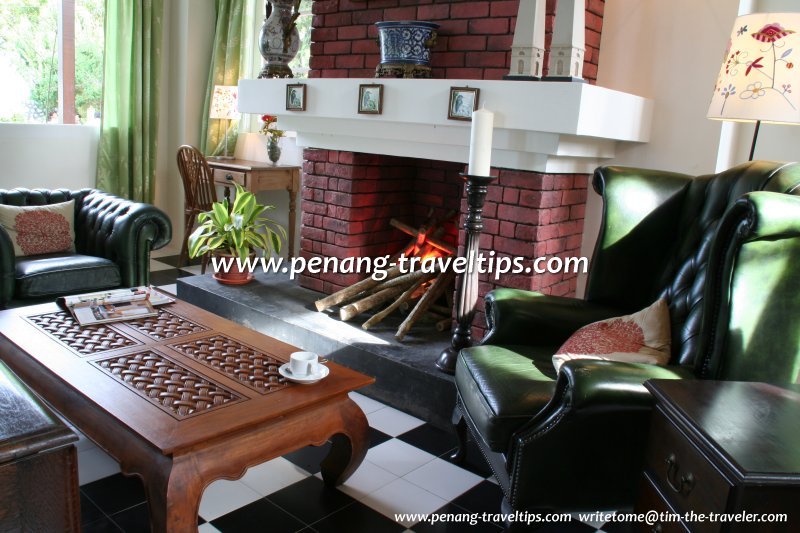 Fire place, David Brown Restaurant
(29 July, 2007)

What to see and do
David Brown's Cottage at Strawberry Hill is a place to relax and take things easy. The restaurant has a lovely lawn with panoramic view of George Town and Seberang Perai. One can view all the way to Gunung Jerai from here.
Nearby Sights
The following are some of the places you can explore in Penang Hill, arranged in alphabetical order.
Getting there
David Brown's Restaurant & Tea House is located a short walking distance from the Penang Hill Railway Station. Look out for the sign on the left side of the path pointing to the staircase going up to the restaurant.
Strawberry hill is on the map of Penang Hill

contact me
You can look for and book your hotel room direct from this website. Simply
click here
or use the search box below. You can filter the results based on your requirement, everything from five star hotels to homestays and more.
Look for a specific type of accommodation in Penang
All about me