View
Rattan Shops on Penang Island
in a larger map
As society moves away to embrace plastic utensils, the number of rattan and wicker shops on Penang Island is diminishing every year. Nevertheless there are still a few wicker shops left. They are one of the few endangered trades of Penang specialising in creating beautiful crafts from rattan.
Thean Seng Huat

is a rattan shop at the junction of Beach Street with Prangin Lane. Unfortunately I do not have its phone number but you can view its photo below. For more information on its architectural details, read
492 & 490 Beach Street
.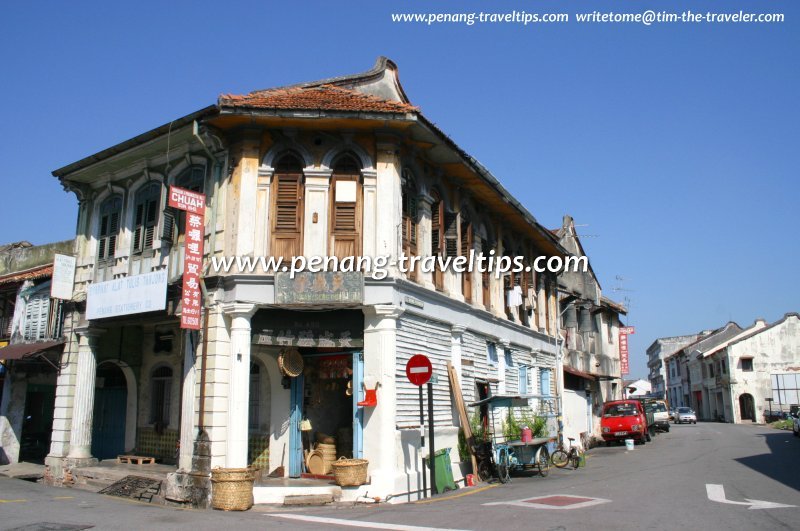 Basketware shop at junction of Beach Street with Prangin Lane
(4 December 2008)


Lee Soo Kee Rattan
sells wicker items such as stairs, baskets and other household items. It is located along Chulia Street, next to
Chulia Heritage Hotel
. The
"Rotan" Sculpture
installed on the side wall of the shop celebrates this particular shop.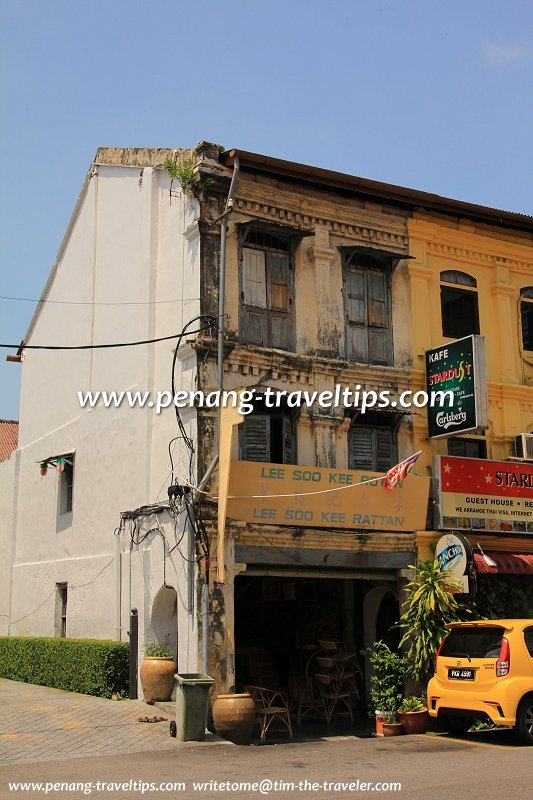 Lee Soo Kee Rattan
(30 August, 2012)


Penang Road Rattan Shop
has a myriad collection of items made of rattan and wicker, from bird cage to stools, trays, baskets, even rocking chairs and toys.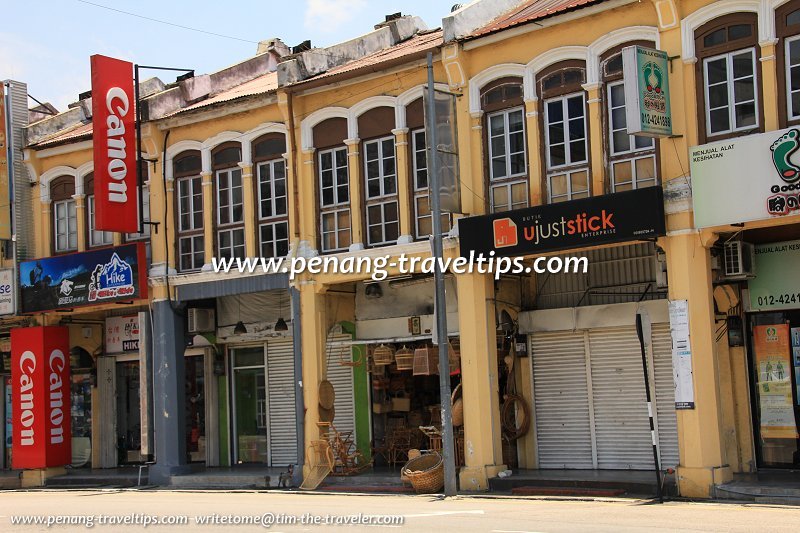 Penang Road Rattan Shop
(30 August 2012)

Add your business to this directory
The
Penang Business Directory
makes it easy for customers to find you. It has 201 types of businesses listed. To list your business,
find out the charges
and fill up the form there.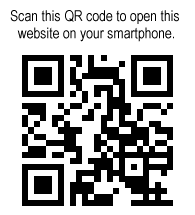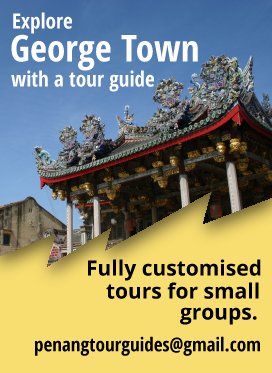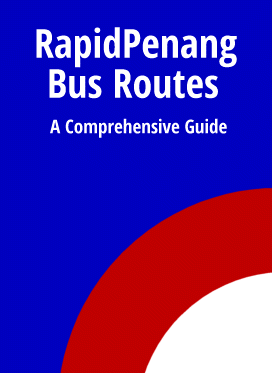 Explore the sights in Penang
So far, I have managed to write about 3430 sights in Penang, and you can explore them all right here!
Explore the rest of Malaysia
Penang Travel Tips is not just about Penang. I have described the whole of Malaysia. Yes, every state! And you can explore it right here!
Explore the Whole World!
And yes, at Penang Travel Tips, you can explore the whole world. I have described almost every country of the world, and you can start your journey exploring them from right here!