Penang Forestry Museum, Teluk Bahang
---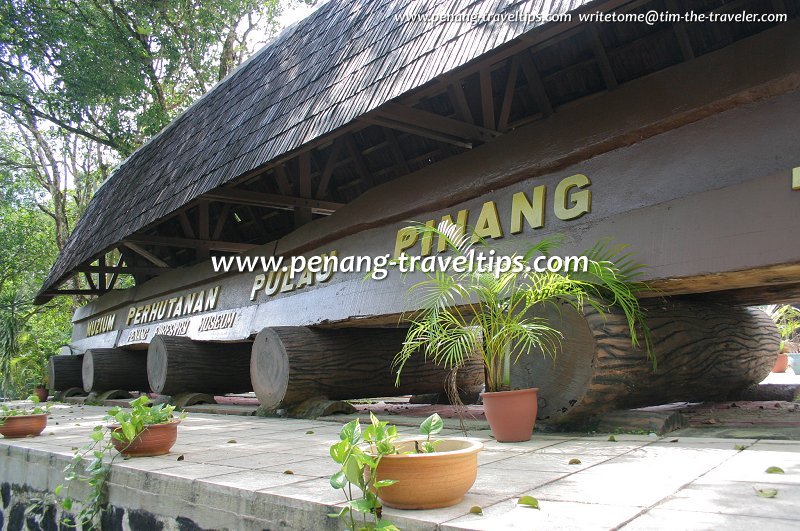 Penang Forestry Museum, Teluk Bahang (22 May, 2005)


Penang Forestry Museum, or Muzium Perhutanan Pulau Pinang, is a museum that was set up to generate greater appreciation among the general public for the rainforest in Penang. Constructed in 1976 and first opened to the public in 1983, the museum covers a 700 sq meter site. It was constructed using various types of wood. The main exhibition hall is supported by the trunk of a single forest tree.
What to see or do
Penang Forestry Museum has exhibits showcasing the different types of wood and wood products. There are eight dioramas showing the different types of forest including the mangrove swamp forest, swamp forest, coastal hill forest, lowland dipterocarp forest, hill dipterocarp forest, upper hill dipterocarp forest, montane oak forest and montane ericaceous forest. The museum is really geared towards educating children and school students. Due to its proximity with the Batu Ferringhi tourist belt, it receives a small stream of tourists.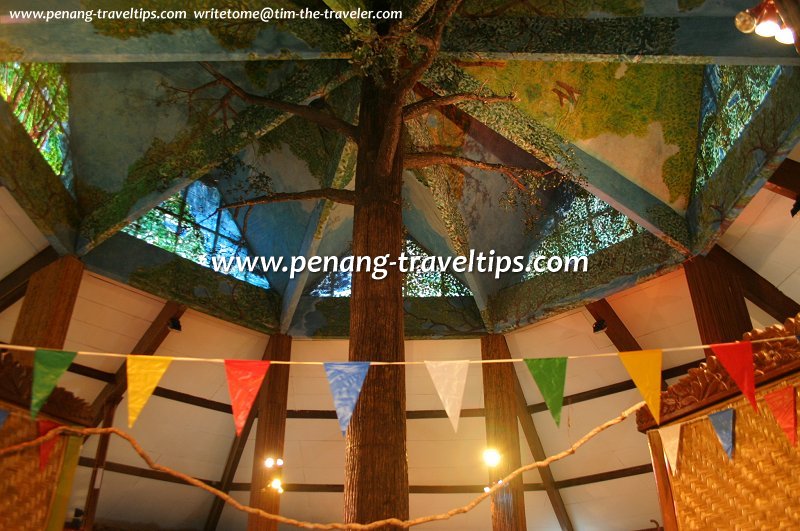 Penang Forestry Museum, main hall (22 May, 2005)


Useful Contact
Museum Perhutanan Hutan Lipur Telok Bahang
Taman Rimba, Telok Bahang, 11050 Pulau Pinang
Tel: 604-885 2388
Telok Bahang Forest Ranger Office: 604-885 1280

State Forestry Department
Tingkat 20, Menara KOMTAR
10000 Penang
Tel: 604-262 5272, 650 5250
Fax: 604-263 6335
Email: jabatanp@sukpp.gov.my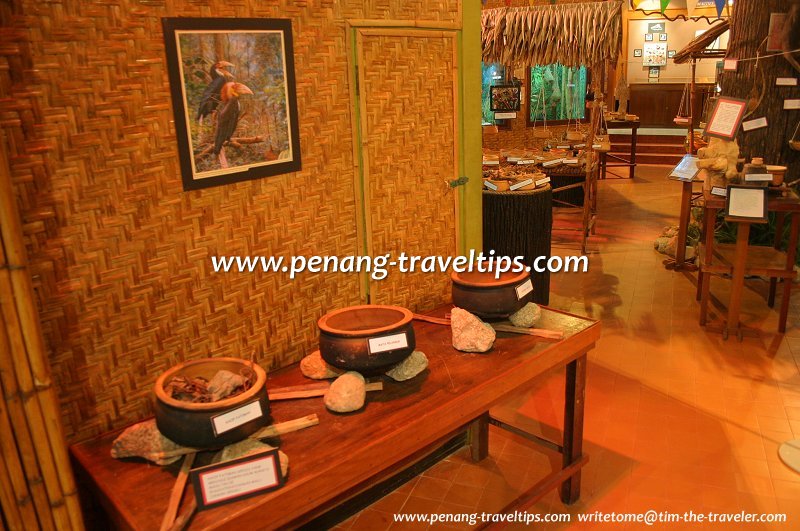 Exhibits at the Penang Forestry Museum (22 May, 2005)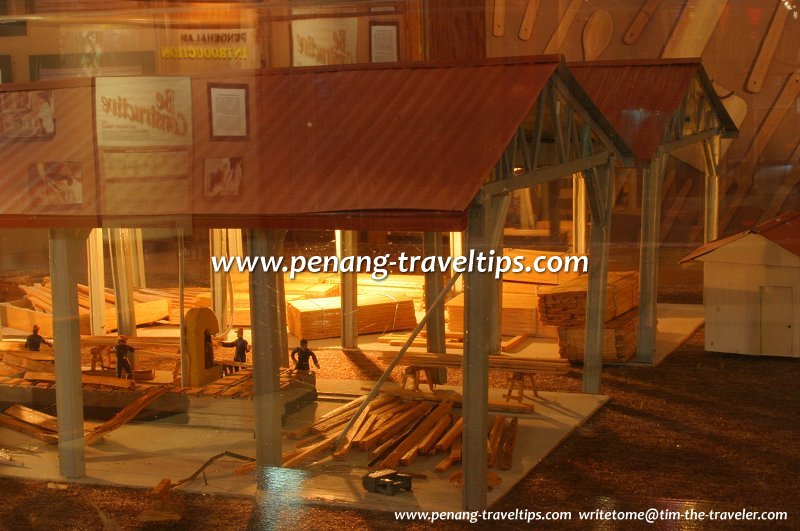 Timber industry diorama, Penang Forestry Museum (22 May, 2005)


Getting there
Penang Forestry Museum is located about 2.2 km from the Teluk Bahang roundabout. From George Town, take the northern beach road through Batu Ferringhi until you reach the Teluk Bahang roundabout. Make a 9 o'clock turn to the left. You will reach the Teluk Bahang Forest Park (Taman Rimba Teluk Bahang) after passing the Penang Butterfly Farm on the left side of the road. The Penang Forestry Museum is located within the forest park. If you are taking public transport, Rapid Penang Bus 101 goes to Teluk Bahang Village. From there you need to change to Bus 501 that heads towards Balik Pulau. Take note that bus services is sporadic.

Opening hours
Every day except Friday: 9.00am to 5.00pm
Friday: 9.00am to 12.00noon, 2.45pm to 5.00pm



View Penang Forestry Museum in a larger map



Hello and welcome to my website, Penang Travel Tips, yay!

My name is Timothy Tye. I write this website, and continue to update it regularly, to share with you everything that I know about Penang. It is one of my several travel websites, which include Exploring Malaysia and Big World Out There. To know more about me, visit my website, www.timothytye.com.

Help me keep my pages updated. If you found errors, please do kindly let me know. For all correspondences, click here to contact me. Thank you for visiting, and have a great day!
Here are some of the most useful pages on Penang Travel Tips. I put them together to help you get the best for your visit to Penang.


I am extremely active online and I interact closely with my readers through my many Facebook Groups. It's the place where you can interact with me on topics of my interest. Do join some or even all these groups! I would love to see you there.
Copyright © 2003-2015 Timothy Tye. All Rights Reserved.
---
Terms & Condition of Use | Privacy Policy