Lindsay Gasik

is a young American who is traveling around Asia in search of all the places where durian

is found. She has been to both the cities as well as the most remote parts of the continent, to get to know the various durian species.
Lindsay has spoken to the various people involved in the durian industry, and has constantly improved her knowledge and expertise on differentiating durians. From her experience in looking for all things durian, she is now able to articulate the preferences of people of different countries and the type of durian they enjoy. She herself has developed into a true connoisseur of fine durian, and is able to tell the difference between, say an
ang3haeh2

("red prawn") durian grown on Penang Island and one on Penang Mainland.
As Penang is one of the major durian destinations in Malaysia, Lindsay has made several visits here. By the time I got to know her, she has already visited Penang four times. Despite our somewhat tricky schedules, we finally managed to meet up just before Lindsay leave Penang to continue on her Asian durian quest.
As part of her passion to learn about the durian, Lindsay is compiling her knowledge into book form. Already she has completed one, detailing her travels in Thailand, with tips on finding durians there. She told me that there are at least a couple more in the works, including one of the durians in Penang. I can't wait to read them.
Lindsay also has a website,
Year of the Durian
, which provides readers an update on her travels and discoveries. This is truly one of the rare websites/blogs devoted entirely to this thorny fruit.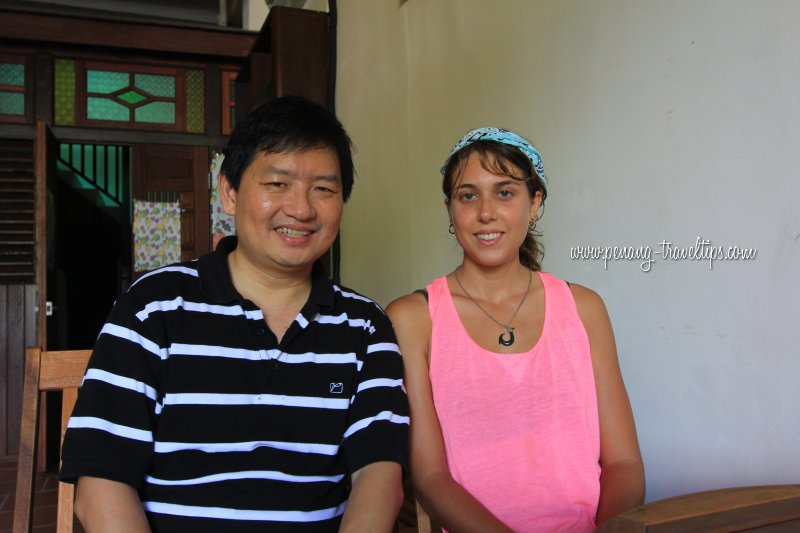 Lindsay Gasik, Year of the Durian
(30 June, 2014)