Before you begin your journey into learning Penang Hokkien, you should first acquaint yourself to the spelling and pronunciation of Penang Hokkien. Although Penang Hokkien has existed for some three hundred years as a largely oral language, through this online course, a romanisation system has been created to progress Penang Hokkien into a written language. This writing system is being encouraged to everyone who is learning Penang Hokkien. The follow lessons provides you the details of the spelling and pronunciation.
Comparison with other Hokkien romanization systems
The Penang Hokkien lessons on this website uses the Taiji Romanisation, created specially to help people learn the language while at the same time preserving the spelling of common words.
Now you can use the most user-friendly tool on the web to learn Penang Hokkien. It helps you to listen, understand and memorise.
Go to Memrise
, and learn Penang Hokkien at your own pace.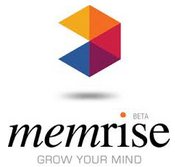 Selected Books related to the Hokkien Language
All about me
Buy Your Long-Distance Bus Tickets Here!
If you are planning to travel Malaysia and Singapore by bus, you can now purchase your long-distance bus tickets directly from
Bus Online Ticket
, where you get to check the schedule as well as price of tickets from various bus companies.