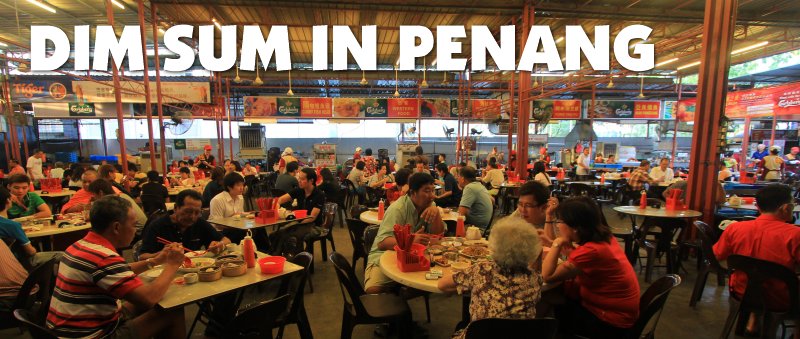 Dim Sum at Old Winstons Coffee Garden along Anson Road, in George Town, Penang
(26 January, 2012)

In Penang, there are a few large dim sum restaurants. You can usually find them in the suburbs. Most of these restaurants takes up a shophouse but occupies the front portion of neighbouring shophouses, including the five-foot way and some times the parking lots as well. They operate when the neighbouring shophouses are now doing any business.
There are also a few standalone dim sum food court. These operate under a roof or shelter, but is otherwise open air. On this page I will list out the dim sum restaurants that I have come across. You can also check out a list of
dim sum dishes
and how they are pronounced in Penang Hokkien.

Can't find the eatery you are looking for? Listed below are some more food outlets in Penang!