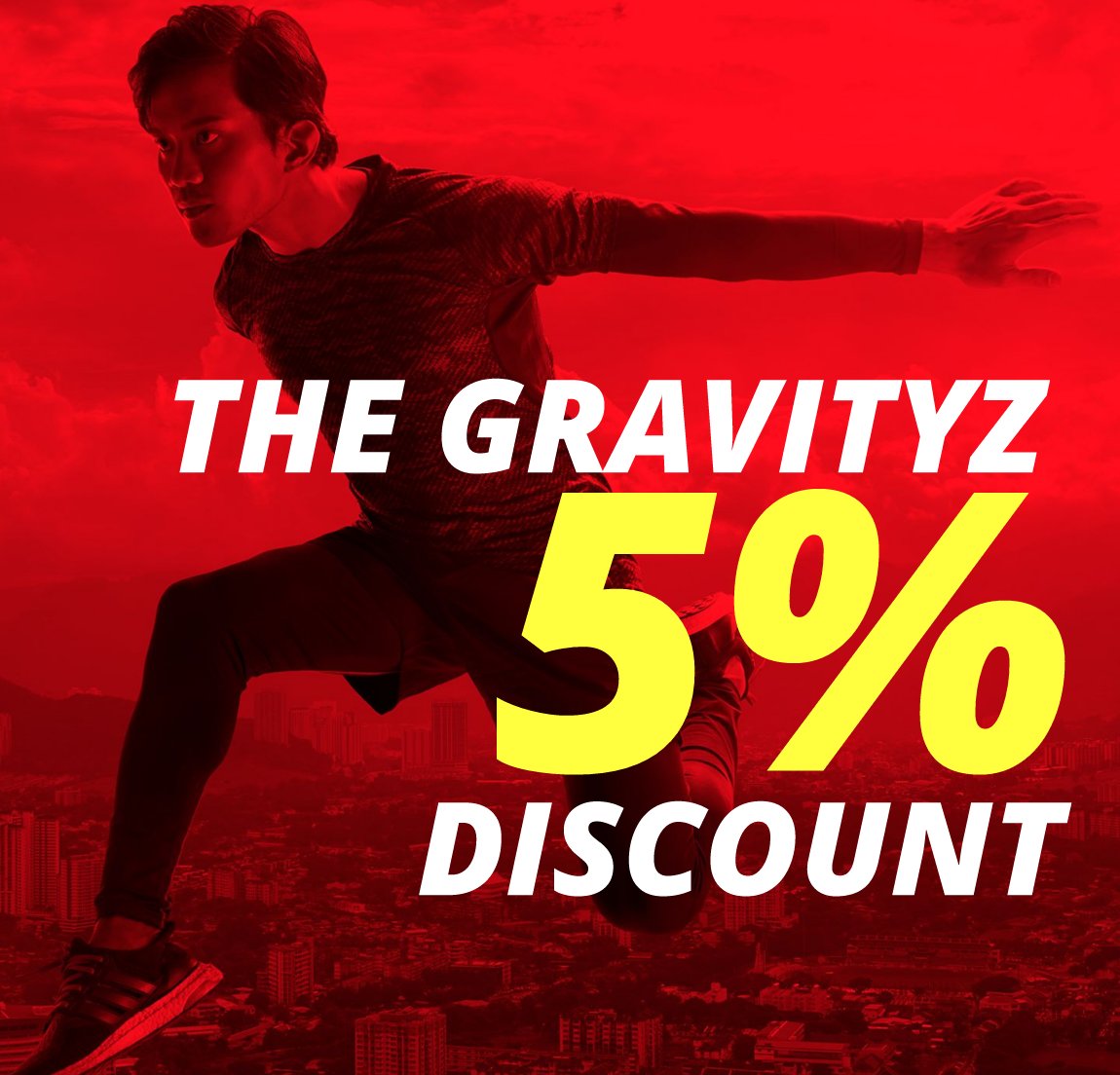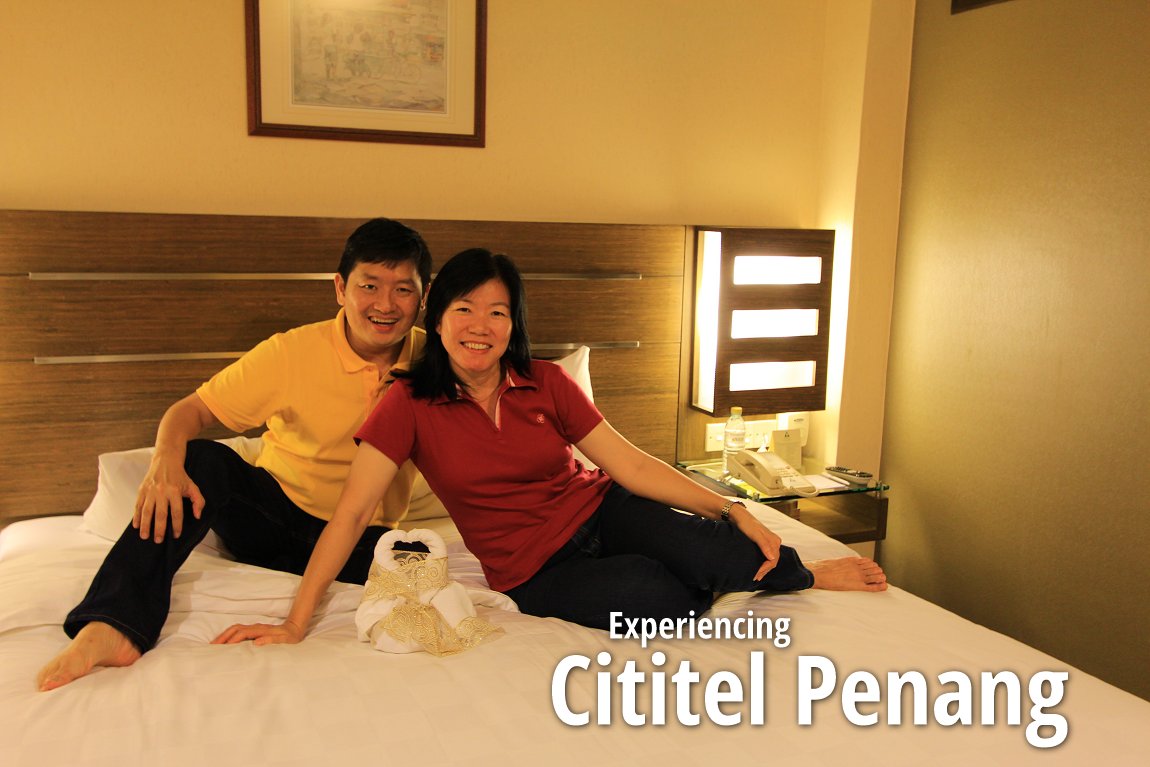 Experiencing Cititel Penang
(10 January, 2015)

One of the privileges of owning a major website that evaluates hotels, is that the hotels often invite you for an review stay. I suppose the hotels are sufficiently proud of the level of hospitality before they would extend an invitation. While cynics may call it an attempt to "butter up the kitchen god", my opinion is, if you receive an invitation, you accept it. It is after all the best way to evaluate a hotel and provide first-hand account to visitors planning their visit to Penang. And because people trust me for my opinion, I will only accept invitations where I have free hand to describe my stay without any form of censorship.
On 9-10 January, 2015, my wife and I enjoyed a two-day one-night stay at Cititel Penang, together with dinner, breakfast and lunch. We were invited there by the Communications Manager, Miss Karen Chee, who was there to meet us in the sparkling lobby of the hotel the moment we arrived that evening.
After we have checked in to our room, Karen personally led us to the hotel restaurant for dinner. When we arrived at the restaurant, Main Street Café, the only restaurant owned and managed by the hotel (they have two other restaurants, the Japanese Kirishima and the Chinese Zhonghua, but these I learn are leased out). Upon arrival at the restaurant, we were received by the Restaurant Manager, Mr Alvin Tan, and that's when we realised we are being according VIP treatment. Alvin greeted me by name, and my wife by name, then led us to our table, where Karen also joined in for dinner.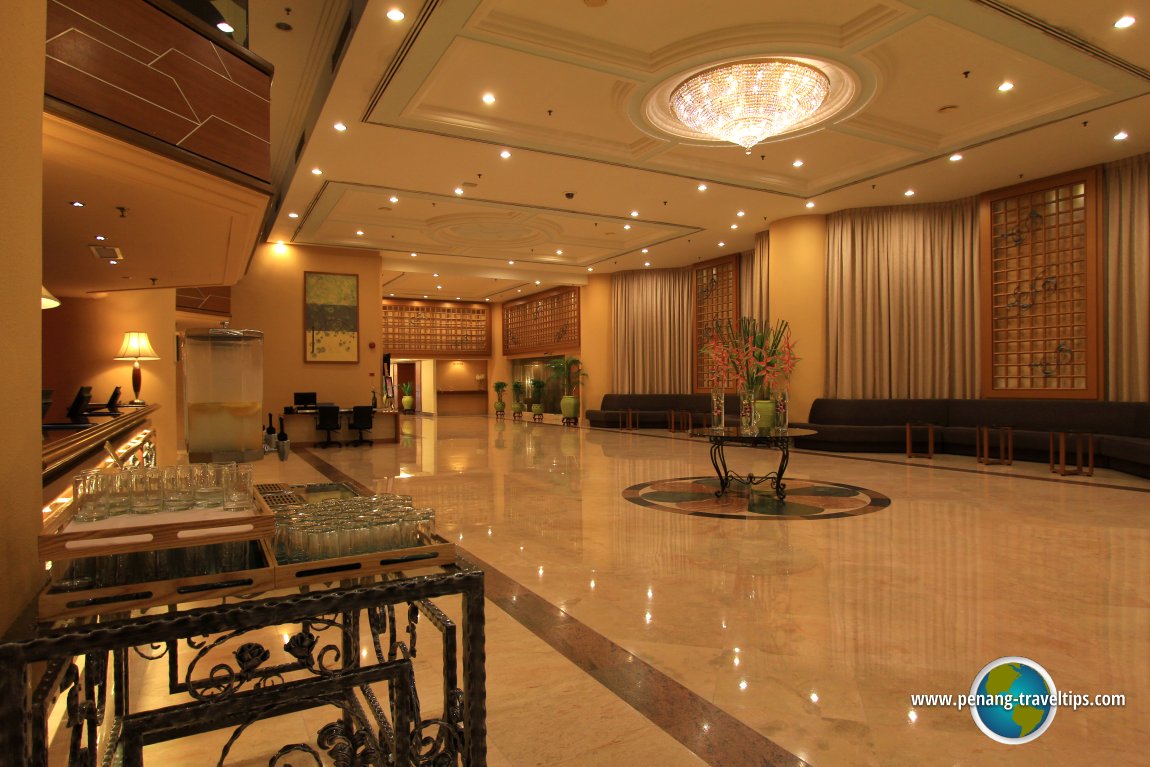 Cititel Lobby. There's free drinks for all visitors
(9 January, 2015)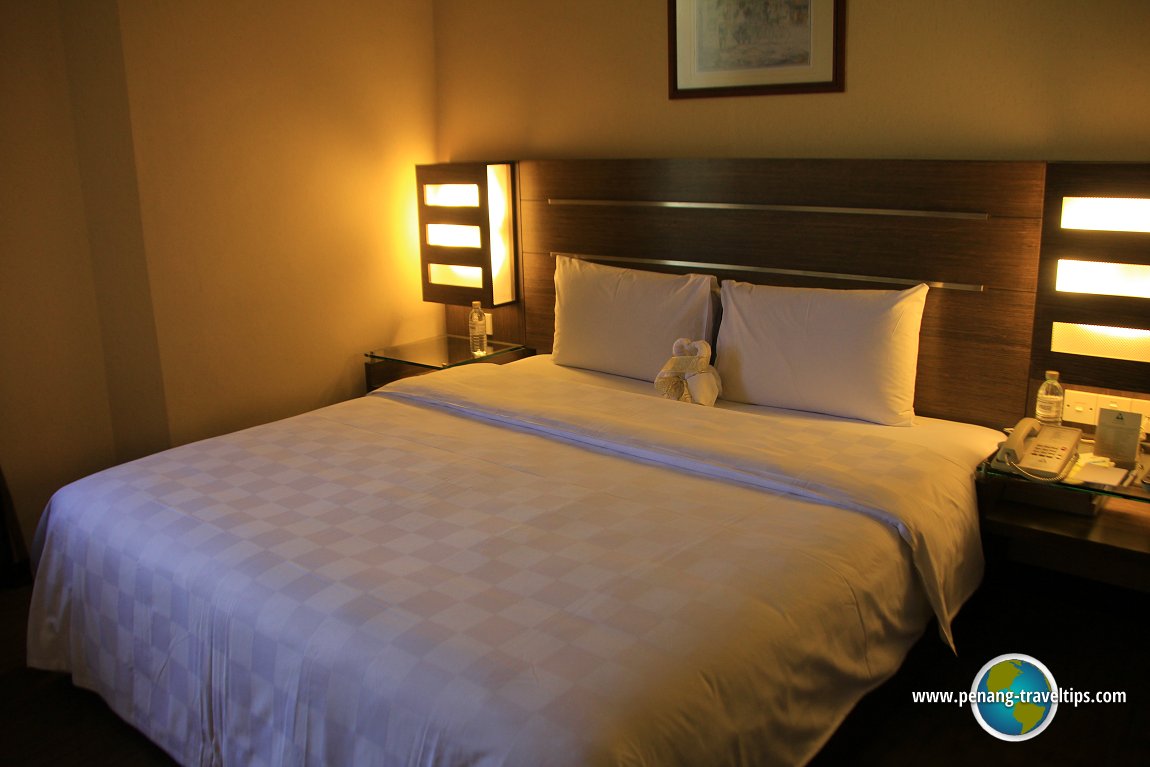 Cititel Deluxe Room
(10 January, 2015)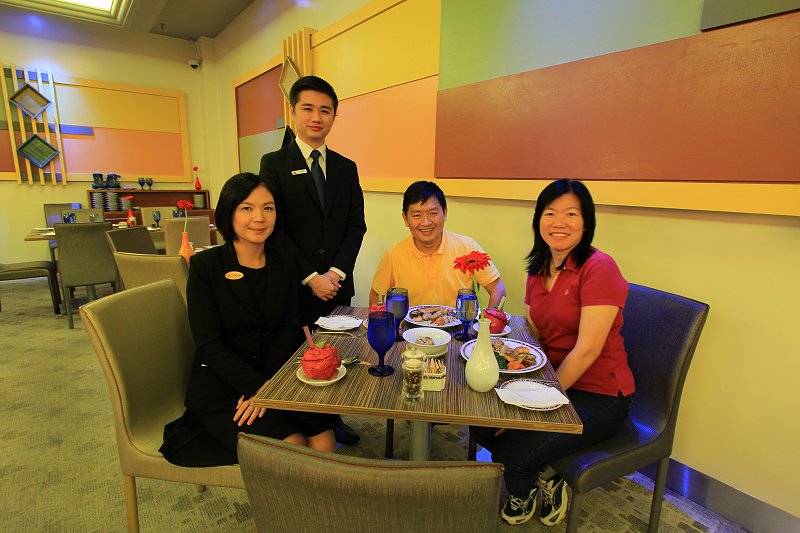 My wife and I with Cititel Communications Manager Karen Chee (left) and Restaurant Manager Alvin Tan (left, standing)
(9 January, 2015)

A table has already been prepared for us at a cosy corner of the restaurant, where we enjoy some privacy. Waiting for us on the table is one of Alvin's special beverages. It was a sort of fresh orange in a dragon fruit. It is really tasty, though the size of the dragon fruit was quite small. Alvin wanted to make each of us a second one, if one was not enough, but we told him one is good enough!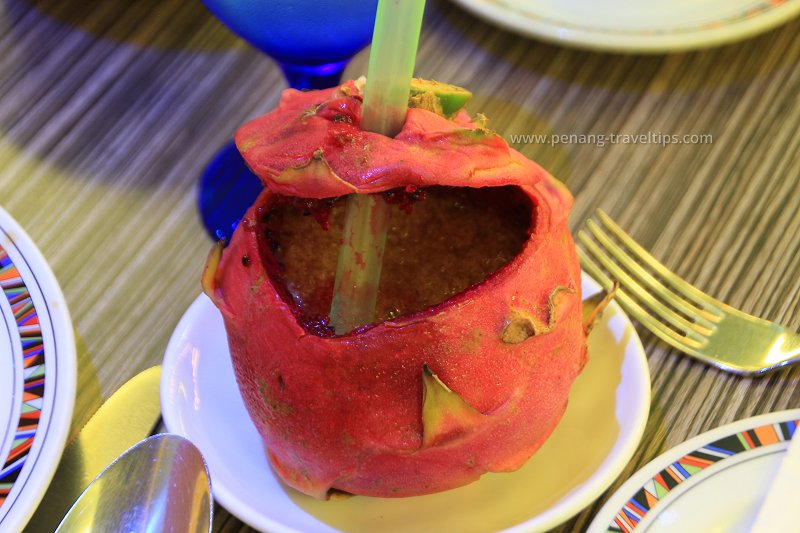 Cititel Dragon Fruit Drink
(9 January, 2015)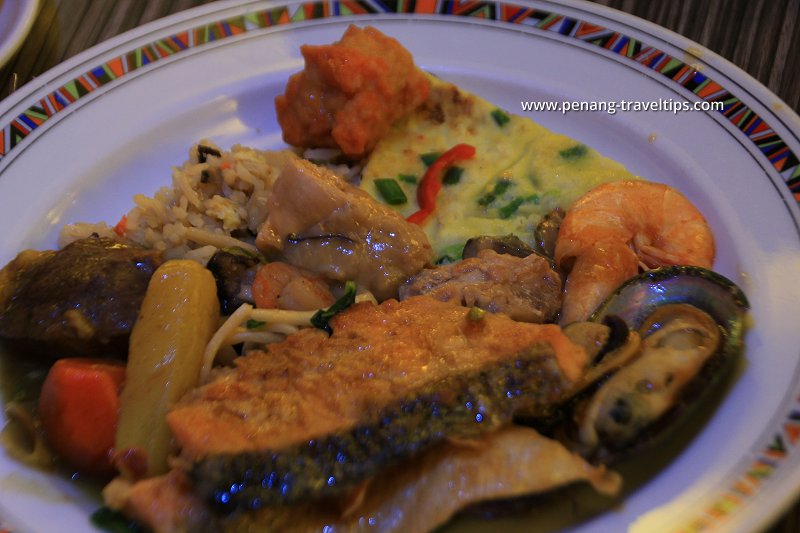 Cititel Main Street Cafe dinner - the chunks of salmon in the foregroound is really delicious!
(9 January, 2015)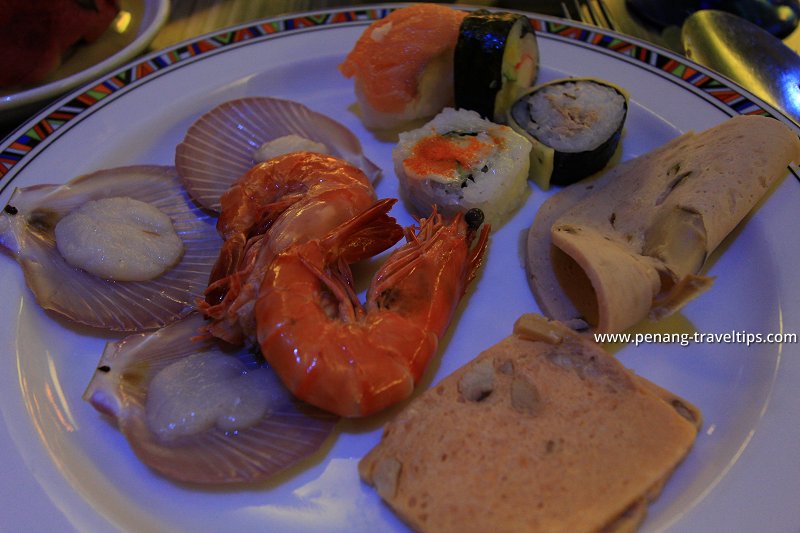 My second round at the Cititel Main Street Cafe dinner
(9 January, 2015)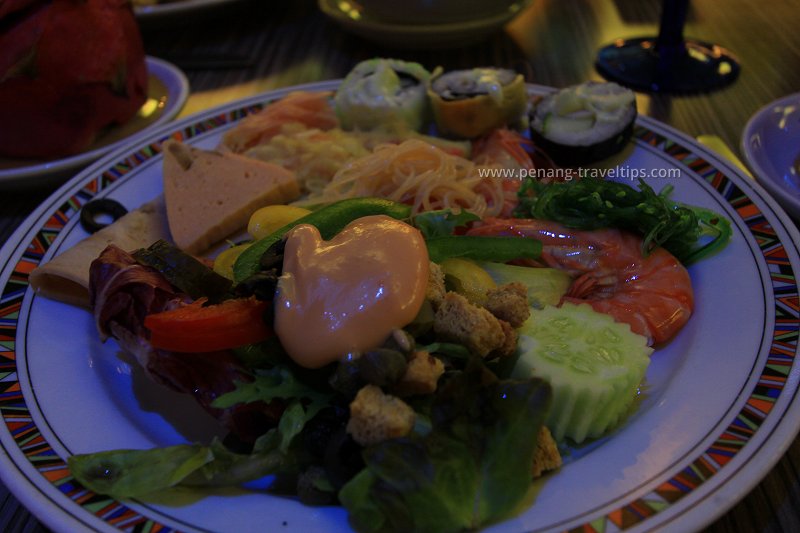 My wife's plate at dinner, Cititel
(9 January, 2015)

Both Karen and Alvin were superb hosts, Karen providing us a wonderful company, while Alvin would hover back to our table at regular intervals to make sure we are well taken care. What impressed me further is not only Karen and Alvin, but our waitresses also addressed me by name. The one who served us most regularly during our stay is a petite young waitress named Syifa.
After our dinner, Karen took us to see the lounge on the 1st floor. This is where people can meet up and unwind. Then we went upstairs to view the executive suite. It is on the 19th floor of the hotel, while our own room, a deluxe, is on the 18th floor. The suite offers great views of the city, with the Komtar Tower prominently in its midst. Next to the Komtar Tower is the soon-to-open Wembley, St Giles Premier Hotel. This is actually a sister hotel to Cititel Penang, and once it opens, both Karen and Alvin will relocate to take on their respective positions there. If the hospitality I have experience right here is anything to go by, I can't wait for The Wembley to open!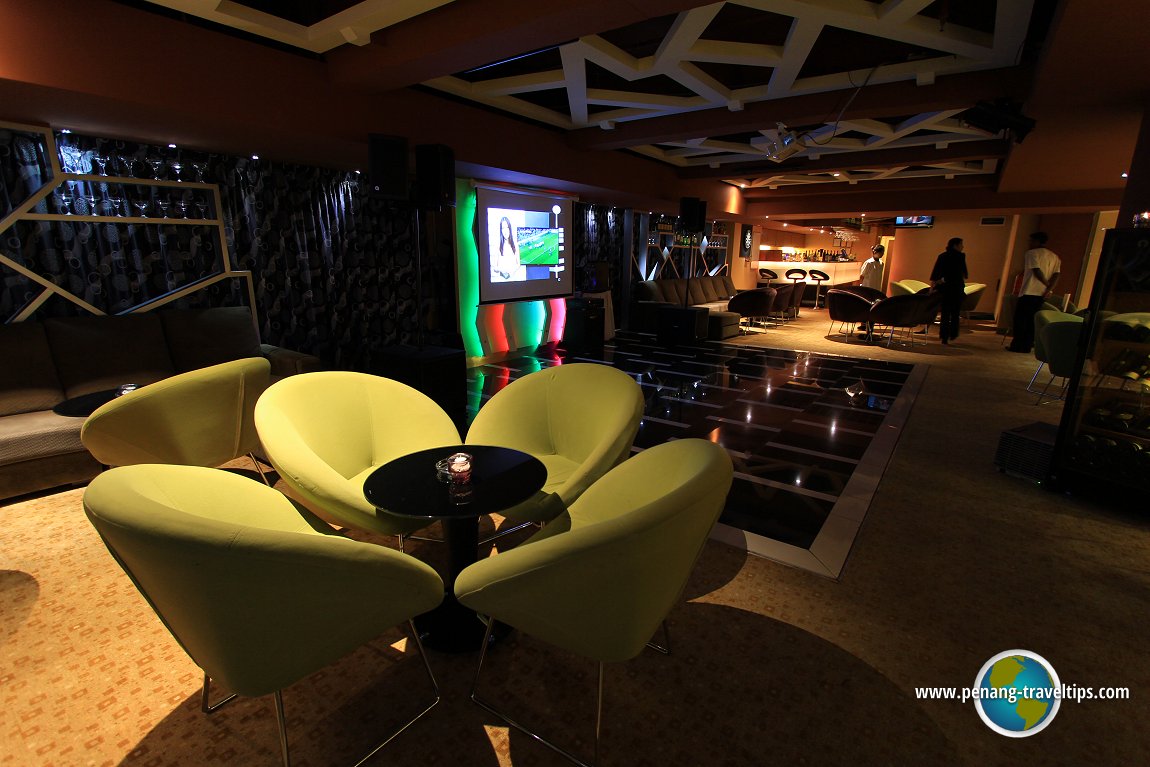 Cititel Lounge
(9 January, 2015)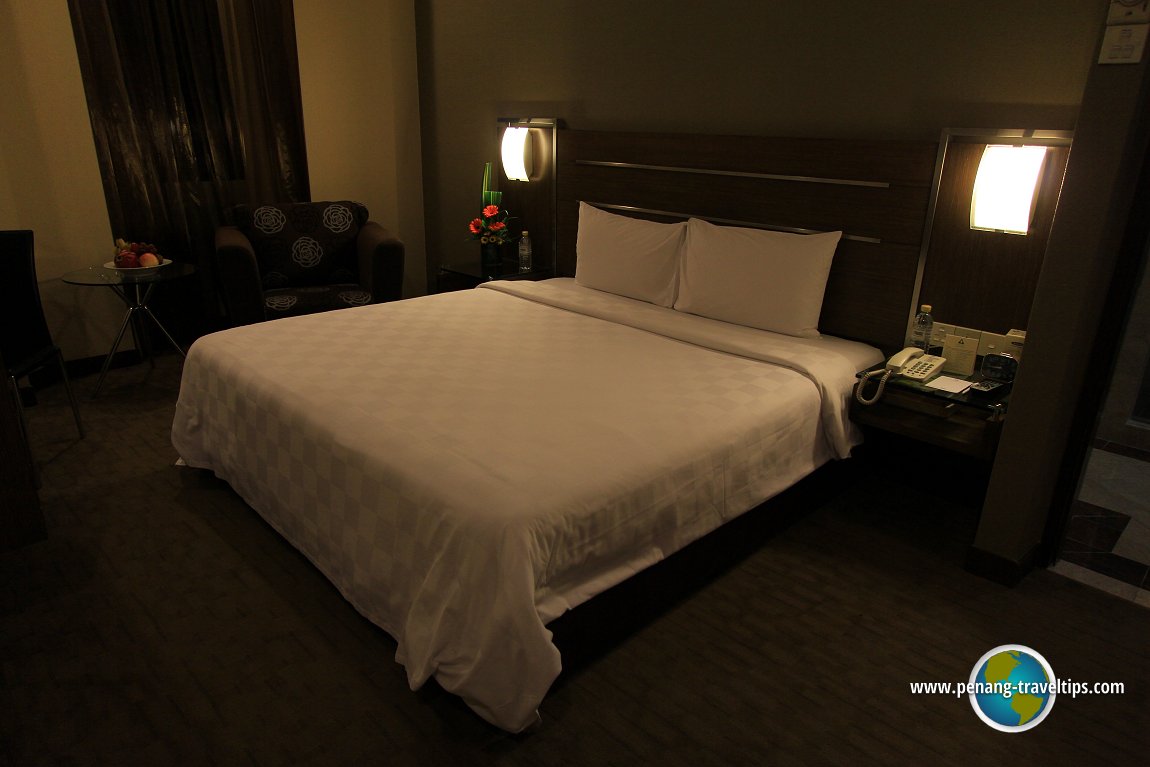 Bedroom at the Executive Suite, Cititel
(9 January, 2015)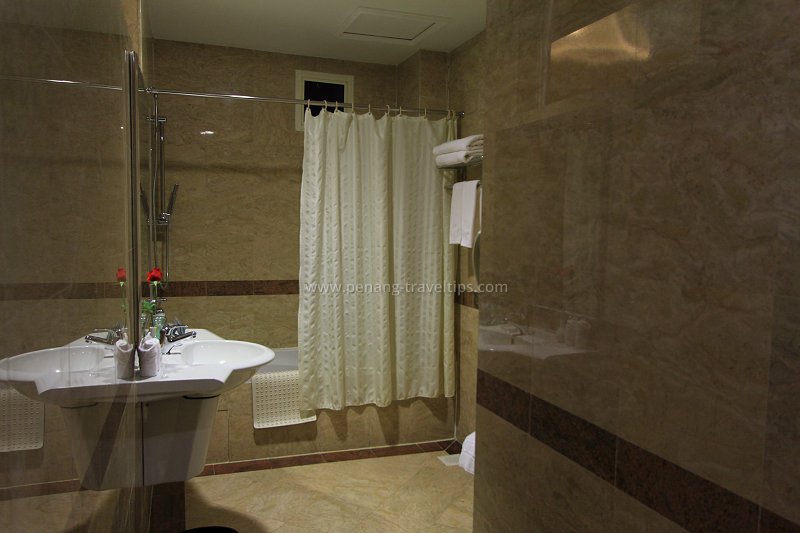 Bathroom at the Executive Suite, Cititel
(9 January, 2015)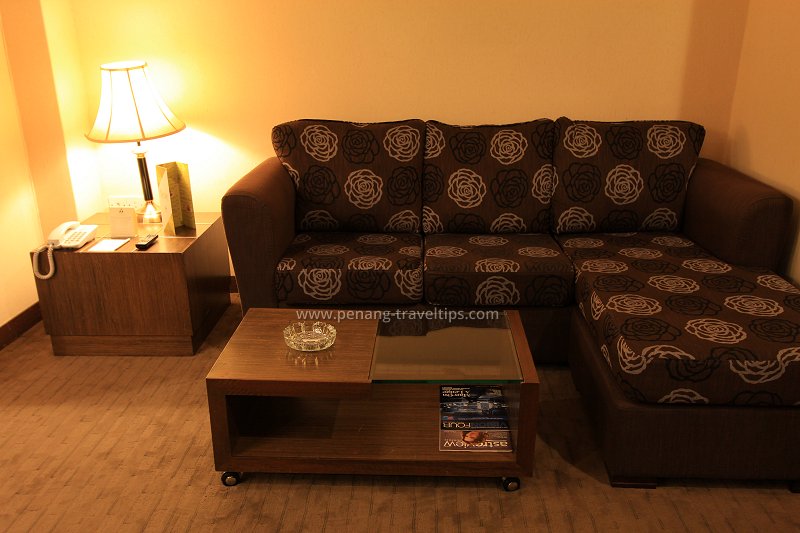 Living room at the Executive Suite, Cititel
(9 January, 2015)

Our own room at Cititel Penang faces the coast, with views of the North Channel as far as Gunung Jerai. Looking to the left, we can see Straits Quay, while to the right, the heritage areas of George Town. I have to say that our room is quite small (something which I do mention to Karen, not that she can do anything about it), and the next day, when I had a chance to inspect the other rooms, found that all the superior and deluxe rooms here are quite small too.
Nevertheless our room is nicely furnished. There is a platter of fruits waiting for us, along with a small jar of cashew nuts, which I found myself eating without stop. Cashew nuts are so addictive!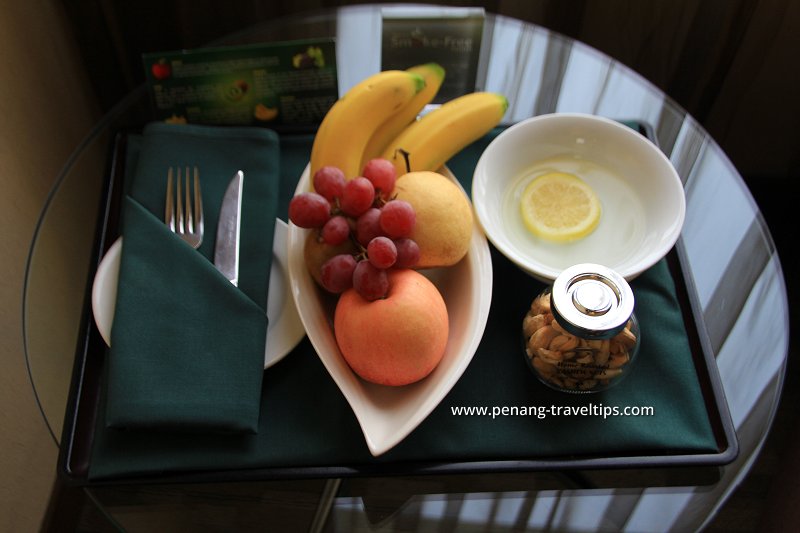 The fruits and cashew nuts in our room
(9 January, 2015)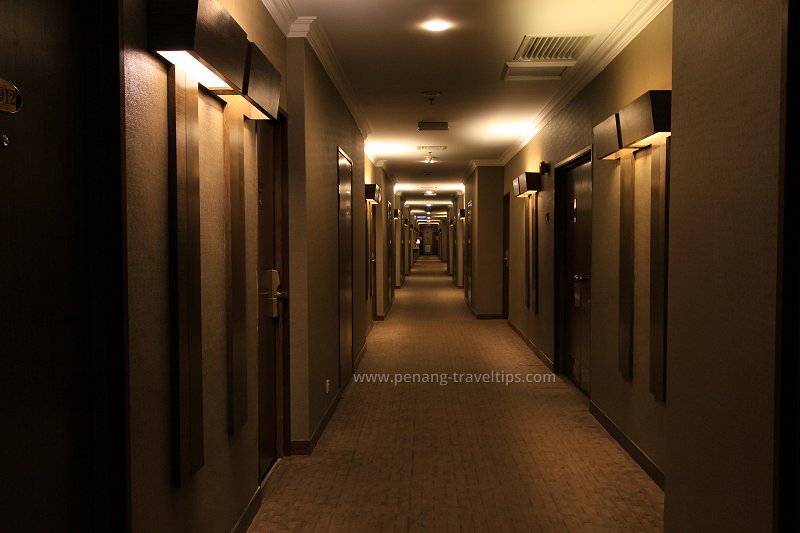 Corridor at Cititel
(9 January, 2015)

For some inexplicable reason - perhaps we were too excited, or perhaps we were enjoying our stay too much - neither my wife nor me had a particularly good sleep that night, comfortable though the bed was. Maybe it was the lamb we had for dinner, for it made us feel rather heaty. It rained heavily that night, and we spent some time by the window looking and the rain coming down.
Next morning, we returned to the Main Street Café for our buffet breakfast. Alvin was already there, waiting to welcome us. He looked fresh and impeccable in his coat. He said, "I hope you had a good sleep last night, Mr Tye."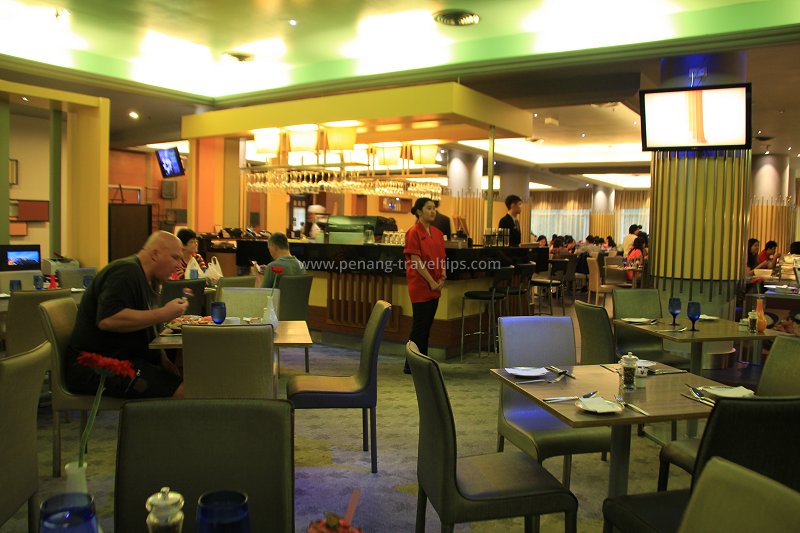 Main Street Cafe, Cititel
(9 January, 2015)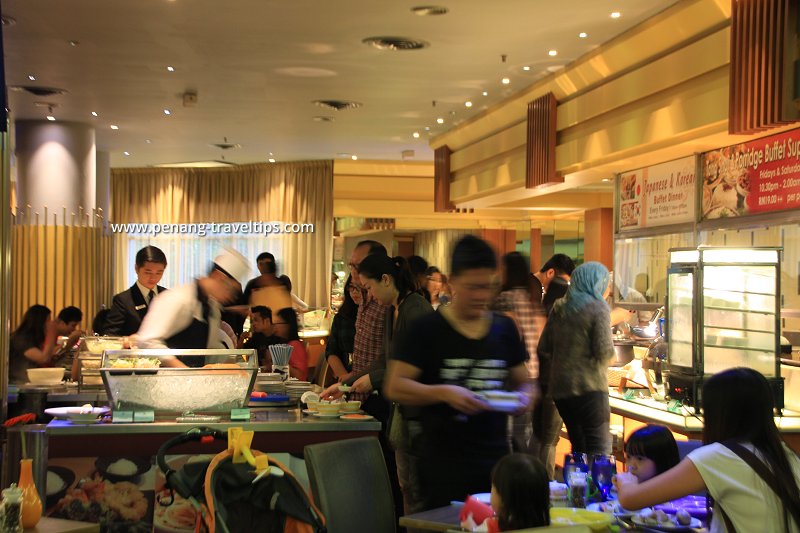 Main Street Cafe, Cititel
(9 January, 2015)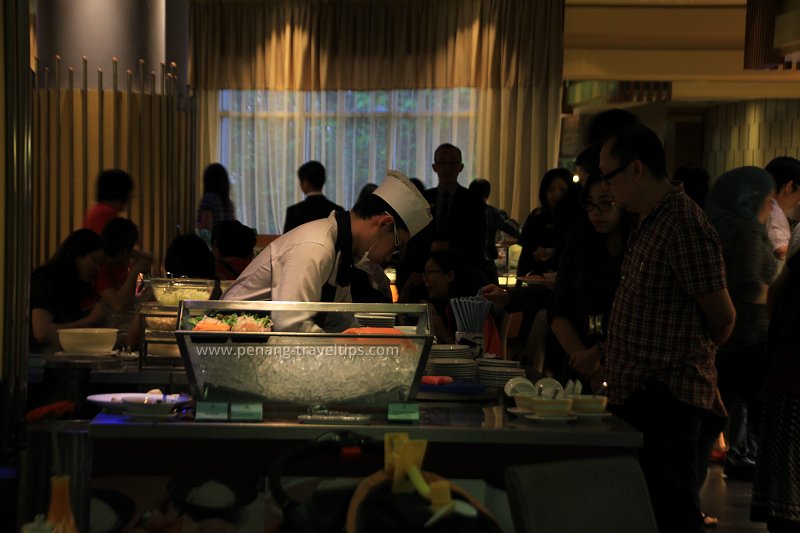 Main Street Cafe, Cititel
(9 January, 2015)

I am a transparent creature who say exact how everything was, and I told him that in fact, neither of us had a very good sleep, and asked him what time did he get off work last night. In fact he left at nine something last night, but was back at the hotel by seven-thirty the next morning. I inwardly thought, wow, what a life!
I did not mention that the buffet the night before was a good spread - I suppose this was to be expected, since there was quite a large crowd. The morning crowd was much thinner. Nevertheless the choices was quite good, much better than some hotels, where the food selection is quite spartan.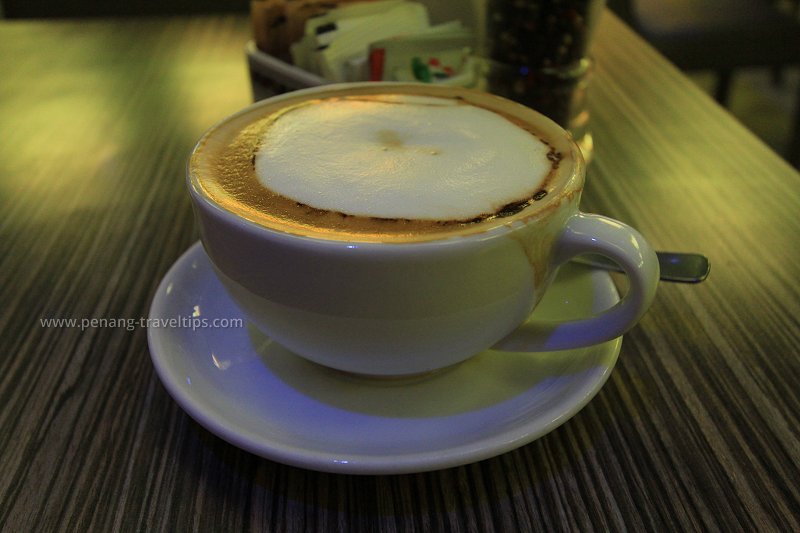 Restaurant Manager Alvin's personally made Cappucino, Cititel
(9 January, 2015)

Another of Alvin's beverages was a highlight a breakfast. This time he made Karen and me his cappucino. For my wife, who doesn't take coffee, he served green tea. I truly enjoyed Alvin's cappucino, which I took without sugar. It is frothy and strong, and it made me look forward to lunch, for I want him to make me another cup.
The service was again impeccable, with Syifa and her colleagues ensuring that our table was cleared on the double. I also met up with the Assistant Restaurant Manager, Kennie, who of course greeted me by name.
After breakfast, Karen led us on a tour of the remaining rooms. We were shown the superior room and a deluxe room which is very similar to the one we were occupying. We commented that we found the rooms to be a bit small. Also we observed that the towel rack in the bathroom can be moved to the wall opposite the shower, it would make it easier for people to grab their towel. They certainly cannot change the size of the room, but I hope the comment on the towel rack can be acted upon, the next time the hotel undergo an upgrading.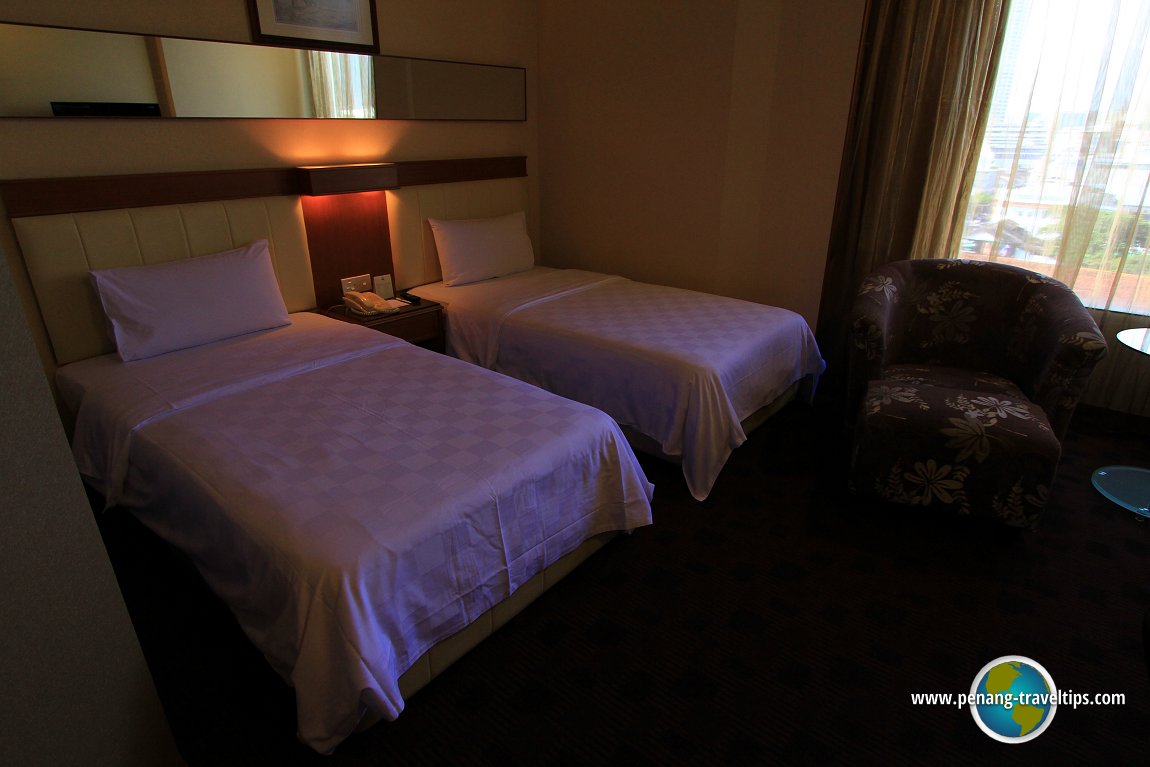 Cititel superior room
(9 January, 2015)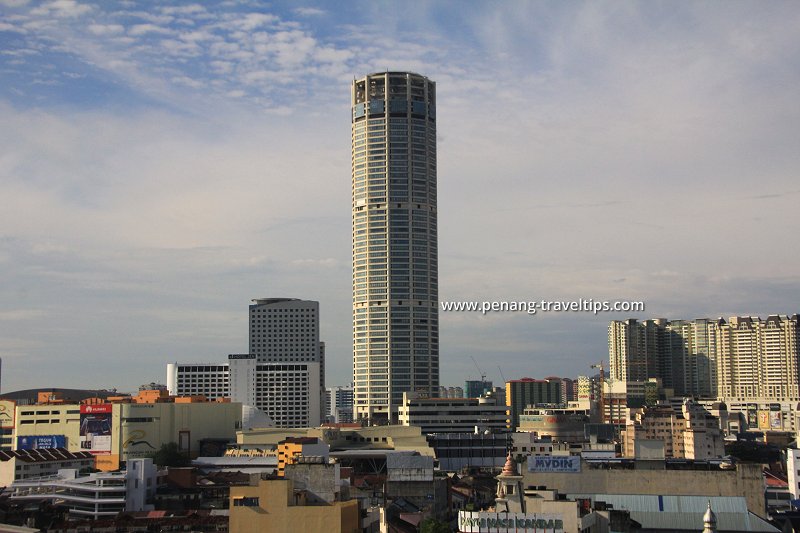 View from Cititel
(9 January, 2015)

In addition to the rooms, we also visited the swimming pool (I didn't know there's a swimming pool at Cititel Penang, but now I do!). It is within the gym, which they also leased out. There are also banquet halls and conference rooms which are all very nice and can fit groups of different sizes.
We had a couple of hours between breakfast and lunch. We decided to relax in our room rather than go out into the hot sun of George Town. Time seemed to fly very fast, and in a short while, lunch time had arrived. We haven't even fully digested our meal when the phone rang and Karen was greeting us in her cheerful voice, asking if we are ready for lunch.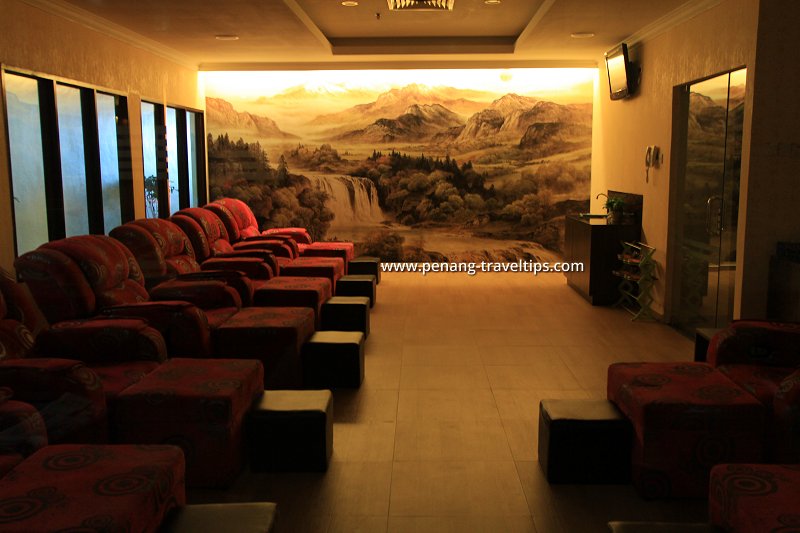 Foot Reflexology room, Cititel
(9 January, 2015)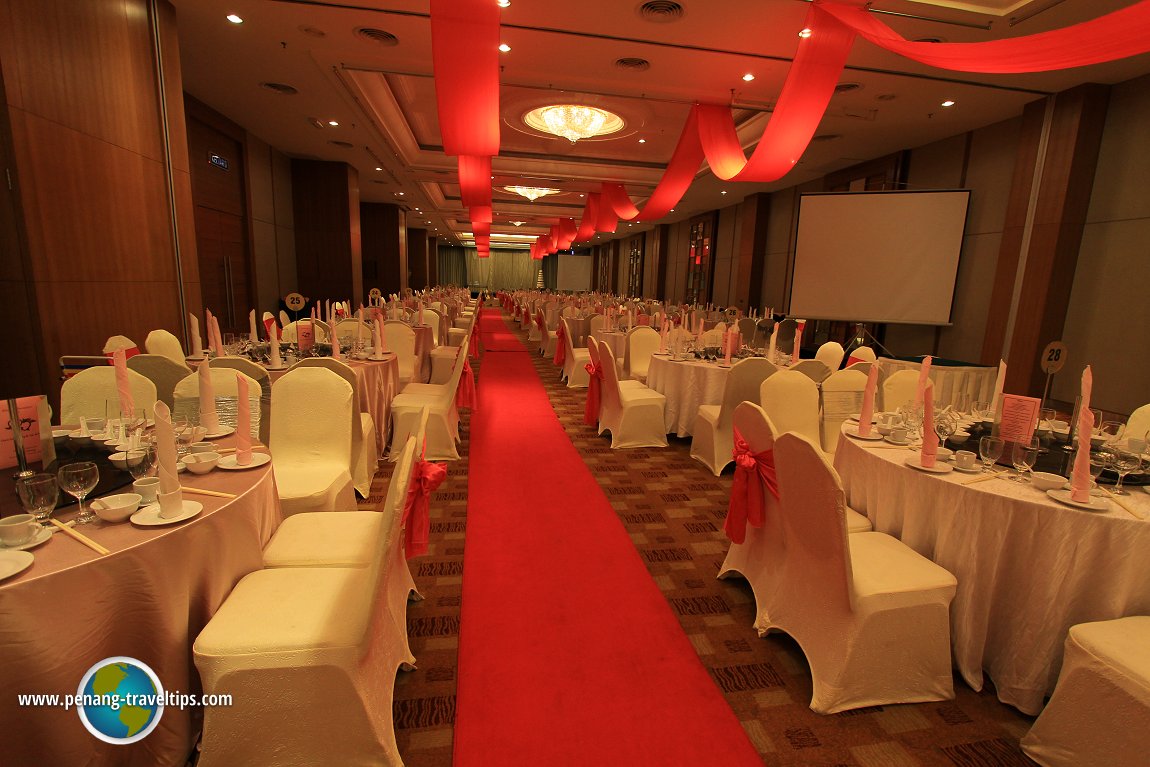 Banquet Hall, Cititel
(9 January, 2015)

So down to the restaurant we returned, to be met and greeted by its friendly staff. We took our usual table, which we feel offers us the best view as well good privacy. In that short span, they have cleared the breakfast items and brought in the lunch. It was again a literal feast, and we were quite such we put on a lot of weight from this almost continuous string of meals.
We were given a late check-out of 3 o'clock, but we opted to check out early, so that we can return home to complete some errands, before having to rush back to town, to attend a wedding dinner that evening. It was a very nice short stay at Cititel Penang. Throughout the time, we were made to feel like VIPs. I have to concede that the treatment given to us is extraordinary, but even if an anonymous guest receives half this treatment, it is worth a stay at Cititel Penang.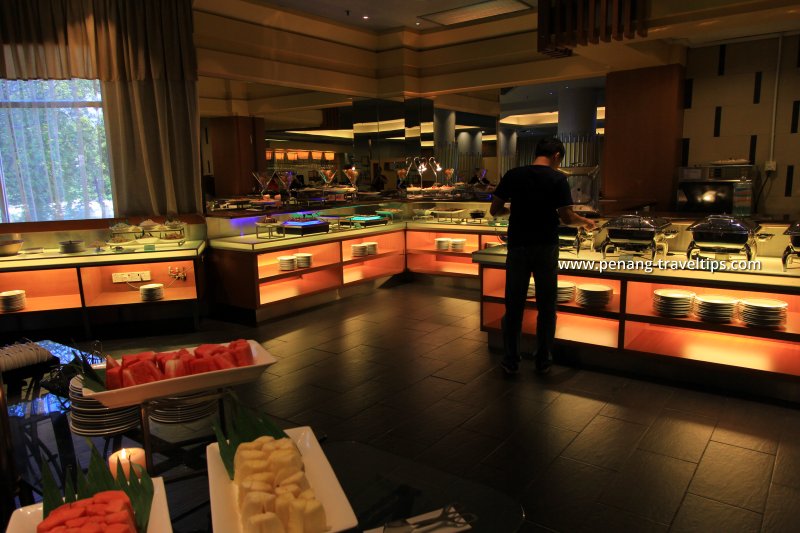 Main Street Cafe, Cititel
(9 January, 2015)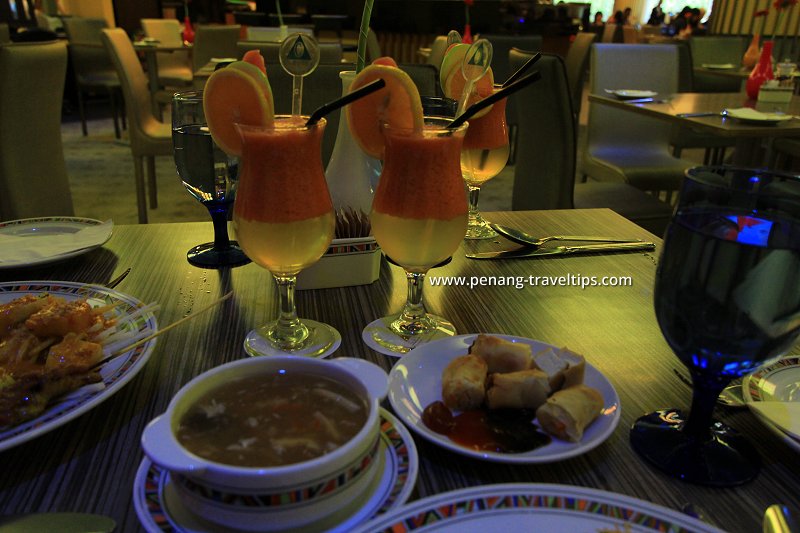 Lunch with restaurant manager Alvin's blended fruit cocktail, Cititel
(9 January, 2015)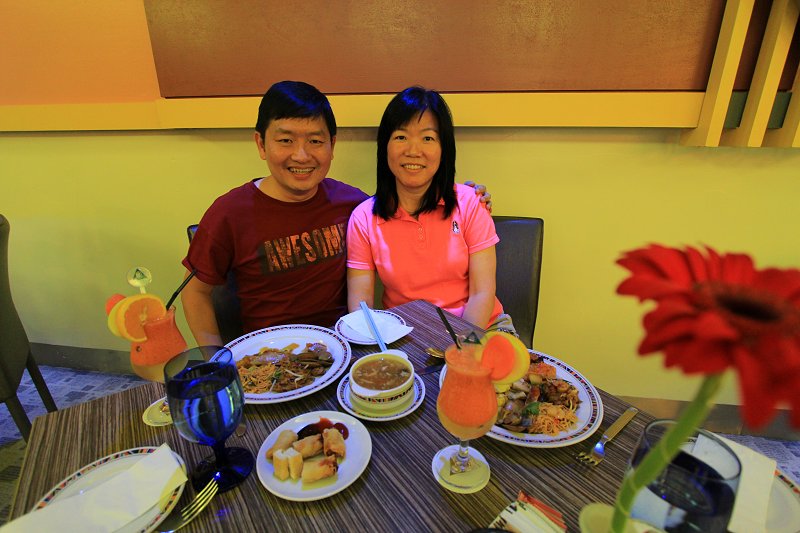 My wife and I enjoying lunch at Cititel
(9 January, 2015)

I extend my heartfelt thanks to the staff of this hotel for the impeccable service they have given me, singling out Syifa our waitress, Alvin the restaurant manager who also prepared for us the wonderful bevarages, and of course to Karen, who arranged the entire visit.
Parking
We park at their multi-storey car park. The fee is RM4.00 per entry, which was also reimbursed to us.
Experiencing the Hospitality of Hotels in Penang
Size of rooms and length of swimming pools can be measured, but hospitality can only be experienced. Understanding this, the numerous hotels in Penang have extended to me the opportunity to experience their hospitality so that I can showcase what they offer to guests on this website. Click details to see list of hotels that have invited me to showcase them.
Details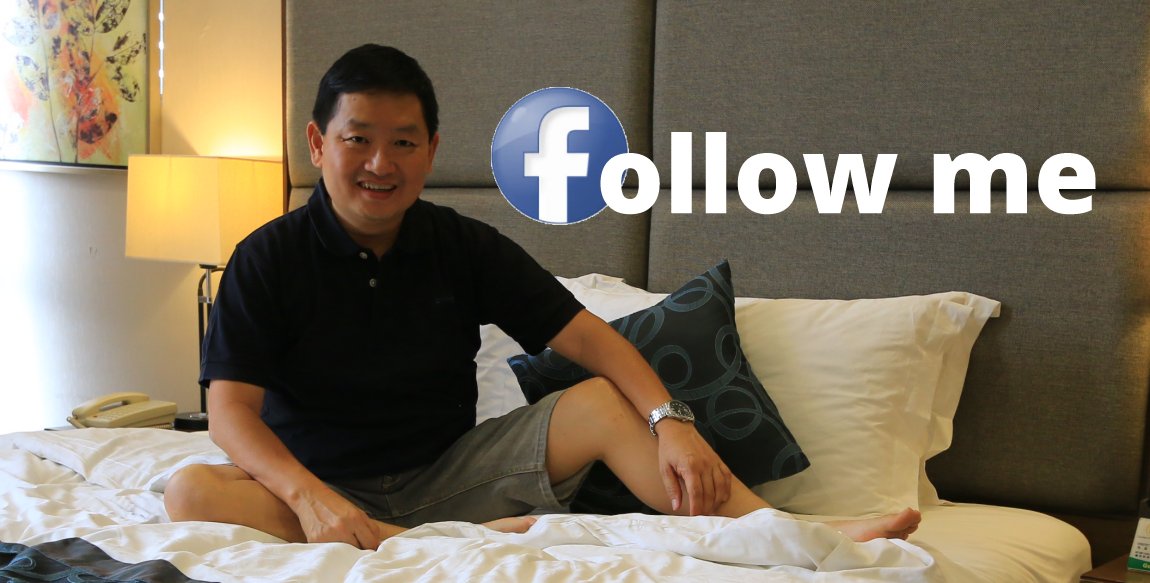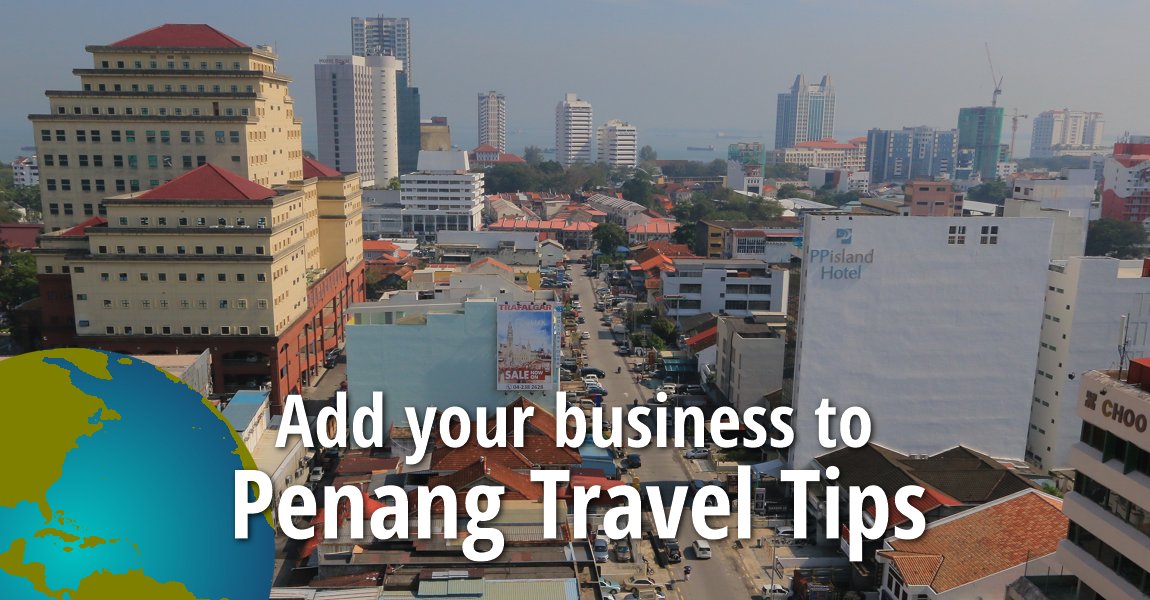 Add your business to Penang Travel Tips
Get a permanent page for your business on Penang Travel Tips, the most comprehensive website on Penang. If you business is in Penang, you should be on Penang Travel Tips!
Details
Contact me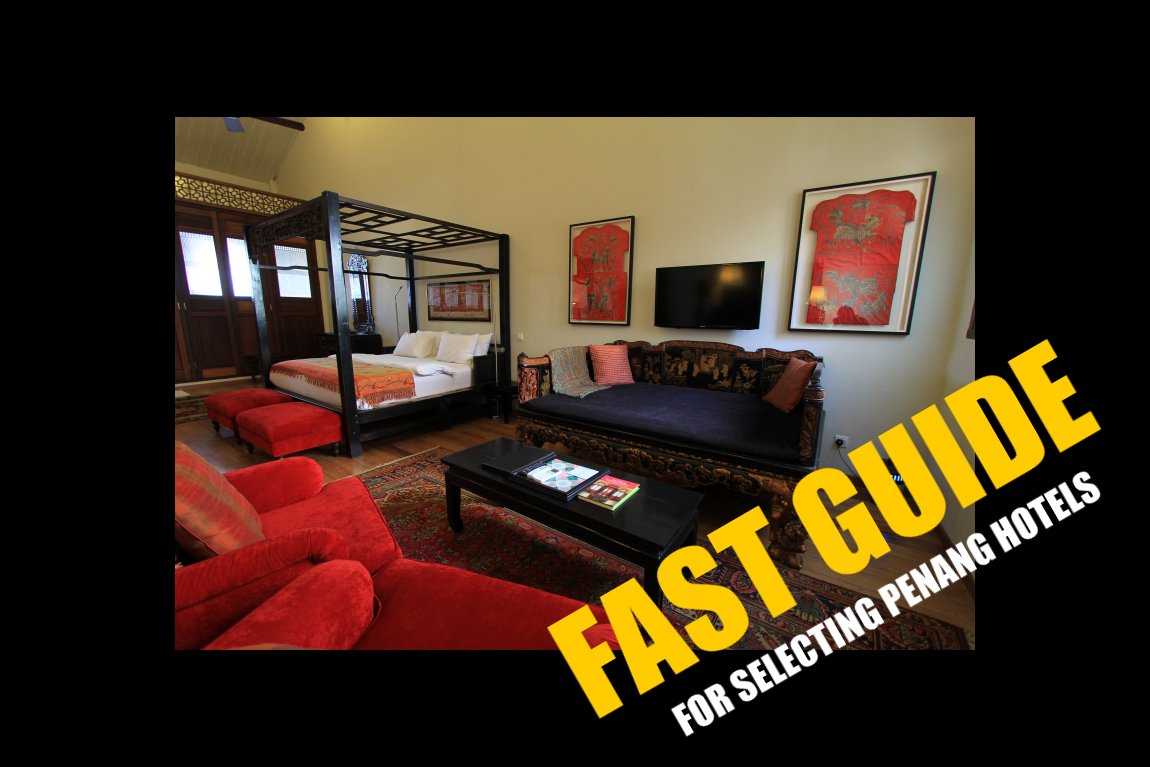 Fast Guide for selecting Penang Hotels
Quick help for choosing the hotel that's right for you.
Details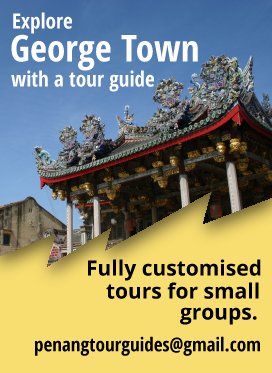 All about me
Thank you for visiting
my website
. I started it in 2003, and today it has over twenty thousand pages of information. My name is
Timothy Tye
. You can call me Tim. I have been writing my website full time since 1 November 2007, and I am enjoying every moment of it. I write my website to satisfy my own curiosity, but I am glad if the information is useful to you.
As a Christian, I hope that through this website, I am able to deliver
God's Good News
to those who need it all over the world. If you wish to contact me, please submit the
contact form
. Thanks again, don't forget to
follow me on Facebook
!
Welcome to my Singapore Travel Tips!
On top of writing Penang Travel Tips, I am expanding my writings to cover Singapore. These are the pages completed so far.
Copyright © 2003-2018
Timothy Tye
. All Rights Reserved.