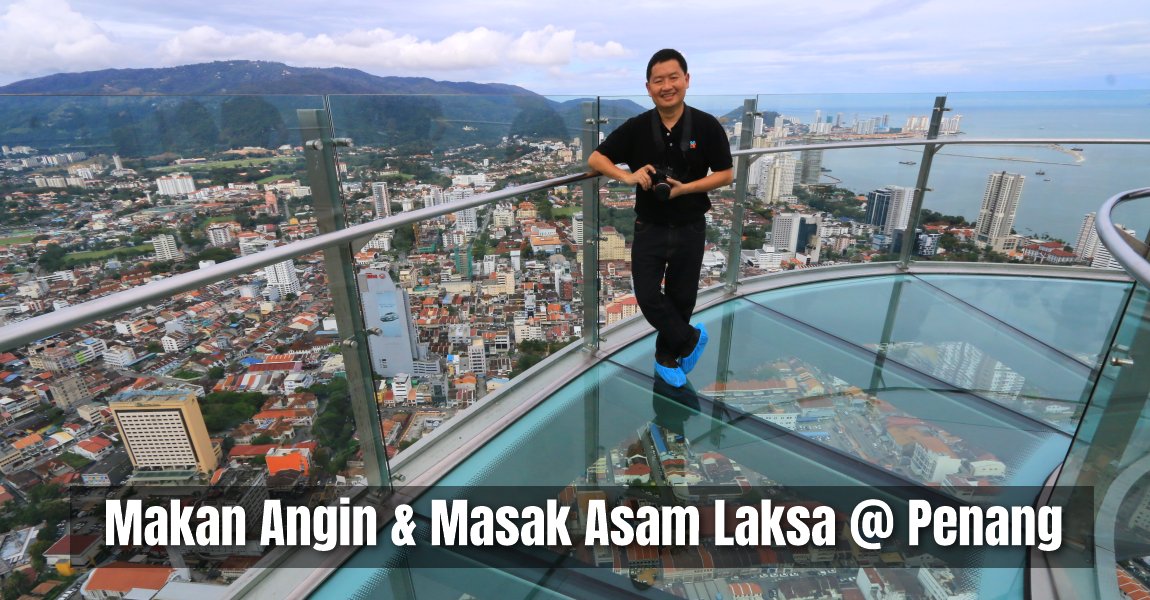 (20 January, 2017)

Makan Angin & Masak Asam Laksa
is a three-day two-night trip from Singapore to Penang. The trip is scheduled for 6-8 July, 2018. Trippers will embark on a
jalan-jalan
(sight-see),
makan-makan
(feasting on local eats) and
masak-masak
(a cooking session hosted at a local venue to showcase the destination's iconic speciality/specialities).
Package includes 2-way airfare + ground transportation, 2-night hotel stay, selected meals + cooking demo. Register with
Evonne +65 9476 7177
on WhatsApp.
Limited seats: Confirmation on a first-come-first-served basis + full payment to follow.
Highlights
Penang, Balik Pulau Durian
Penang's best-loved & latest attractions
Penang Street Art
Private cooking demo with Laksa specialist cum cookbook author Nazlina Hussin
Artisanal street eats and insider tips as recommended by this website, Penang Travel Tips
JALAN JALAN
Itinerary to cover as many places, time permitting.
Themed museums
Upside Down Museum or Wonderfood Museum
Rainbow Skywalk (optional, on personal account)
Clan Jetties
Street Art
Chowrasta Bazaar
Cecil Street Food Centre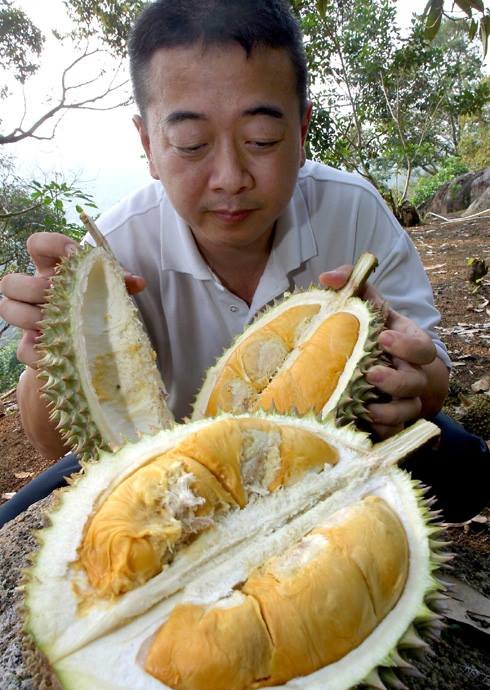 Durian Seng of Bao Sheng Durian Farm
© Bao Sheng Durian Farm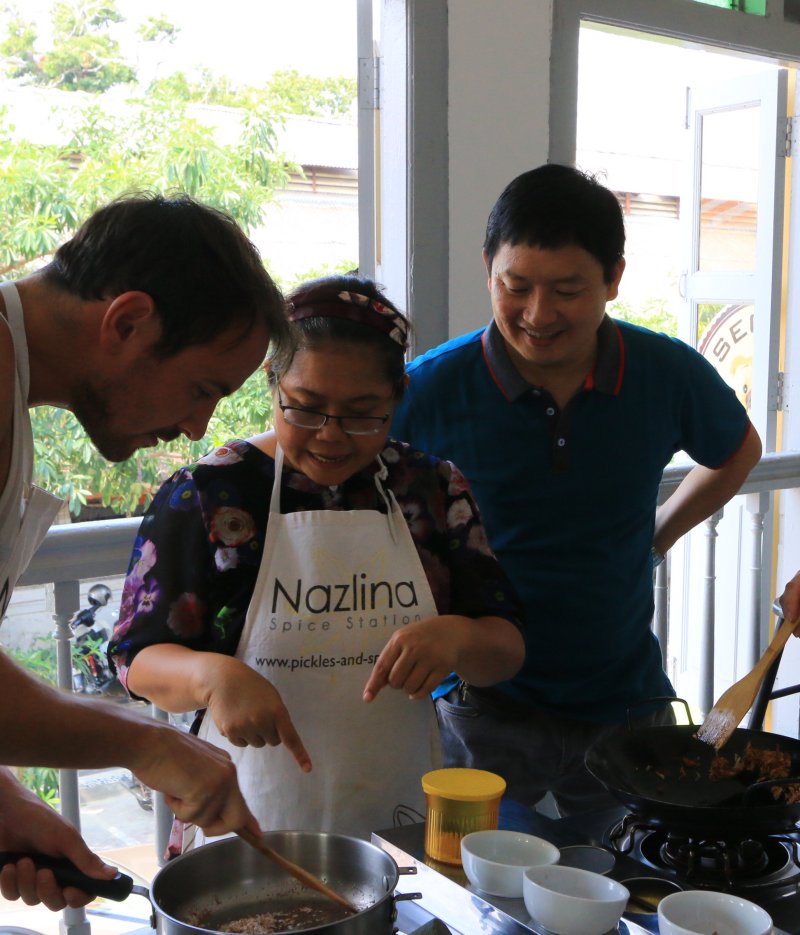 Cooking with Nazlina Hussin
(9 March 2016)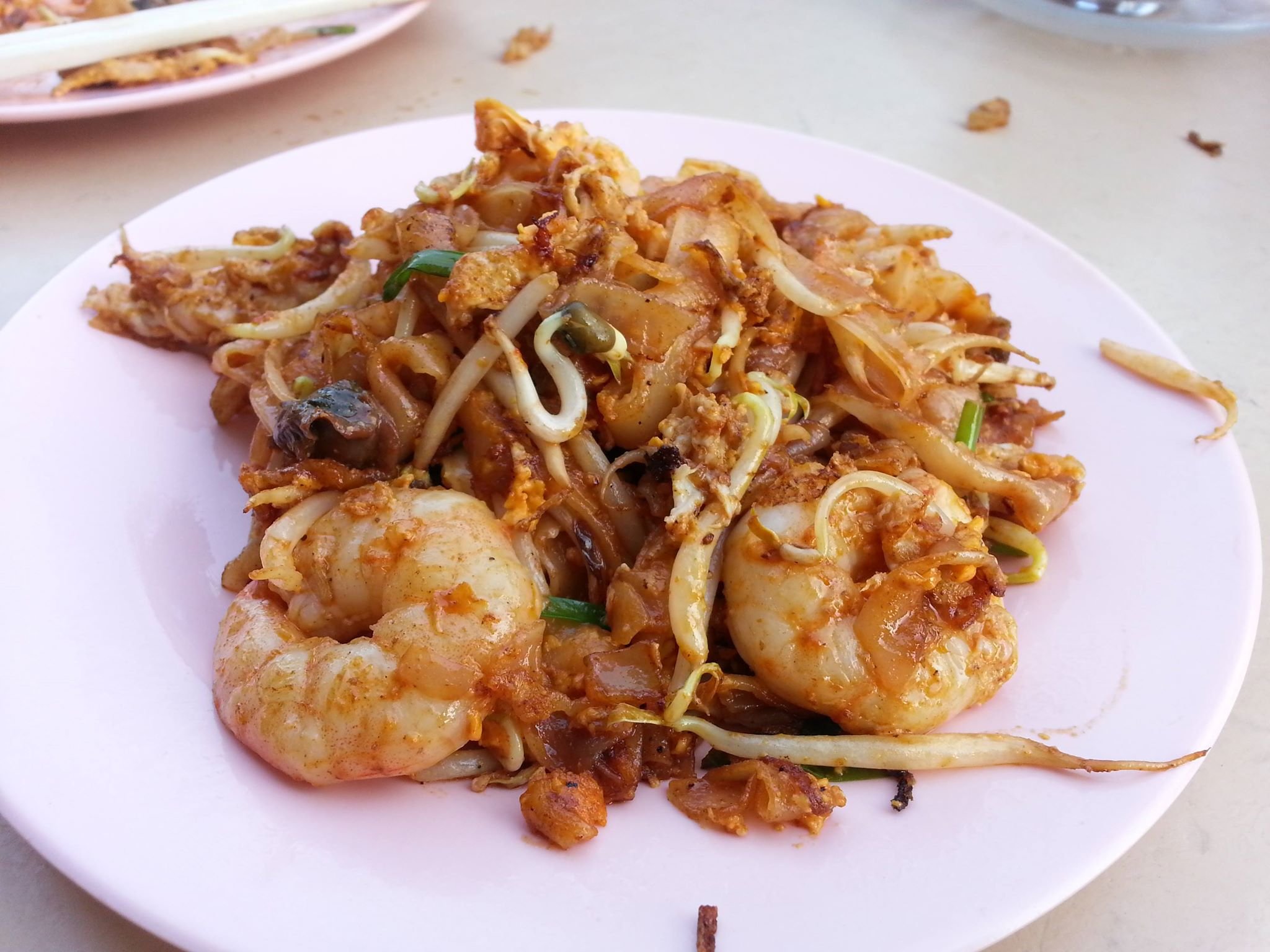 Penang Char Koay Teow
© Evonne Lyn Lee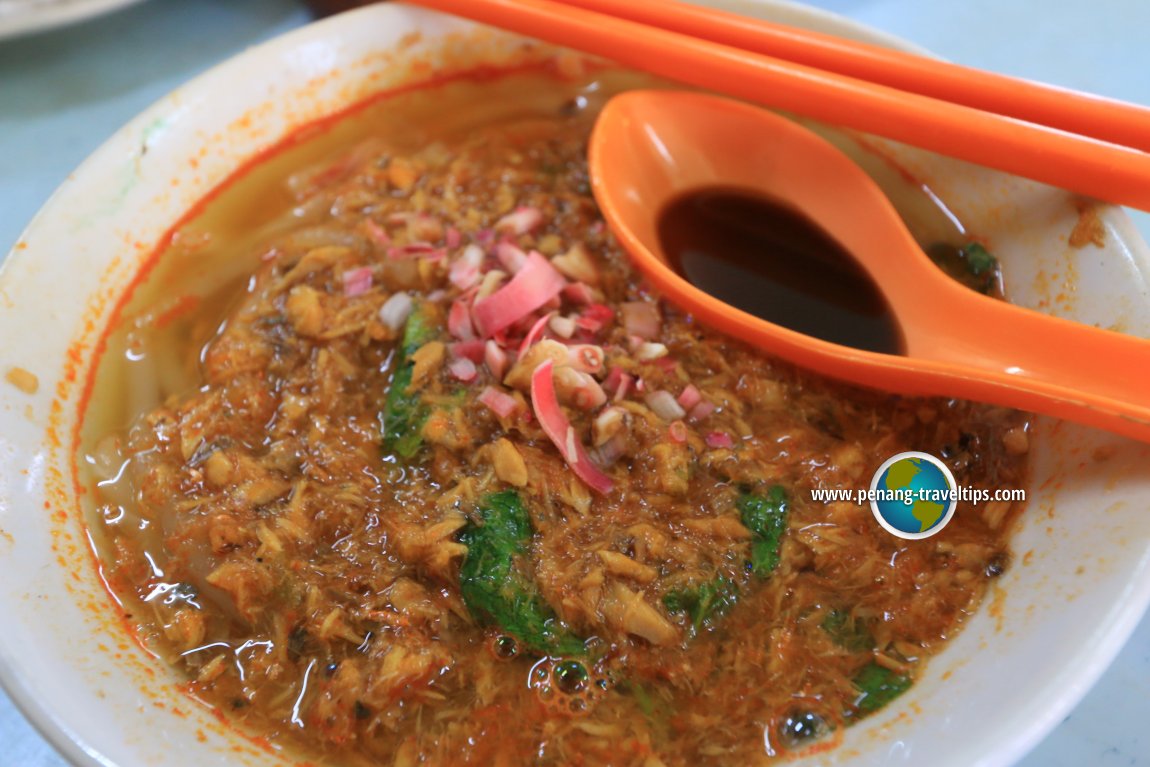 Laksa at Taman Emas
(22 July, 2017)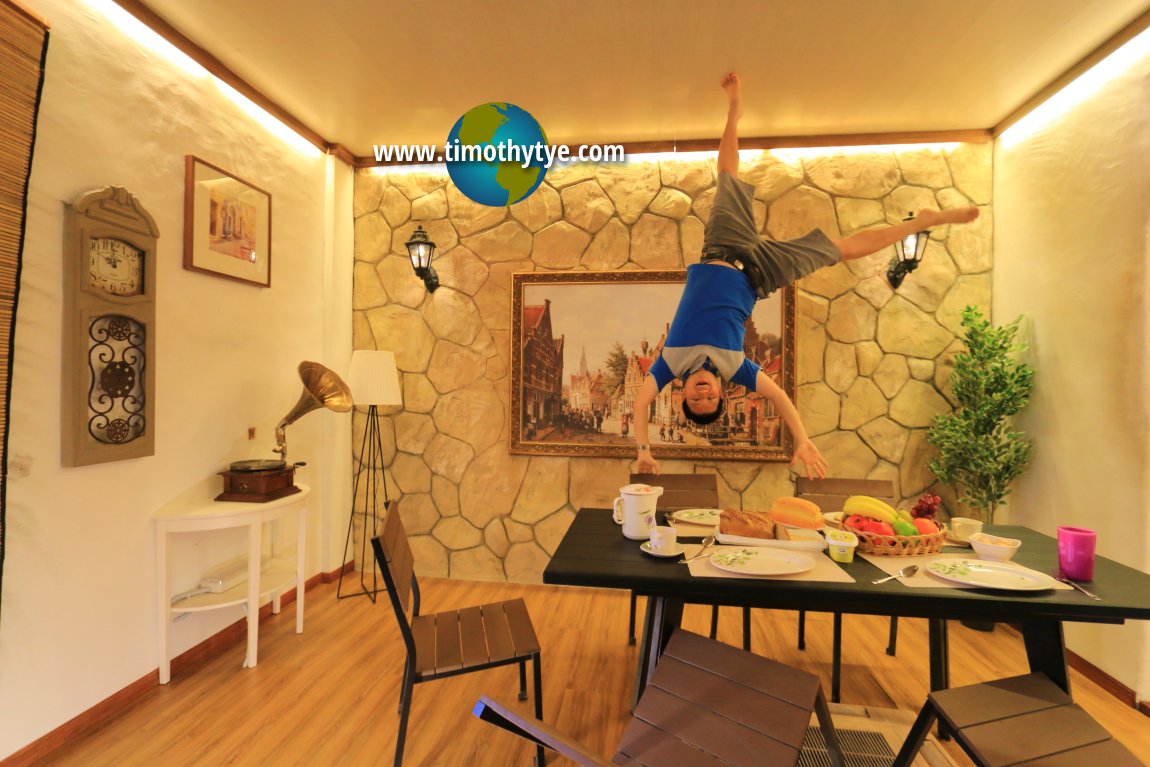 Upside Down Museum
(9 March 2016)

MAKAN MAKAN
Selected meals (snacks, refreshments) are on personal account.
Street-eat enclaves; morning and evening markets for the best local eats.
Restaurant makan: Penang Nyonya featuring house specialities; Seafood by the beach.
Makan Wish List
Street Food
e.g. Penang Char Koay Teow, Koay Teow Thng, Mee Suah Tau, Padang Brown Popiah, Char Koay Kak, Balik Pulau's Asam Laksa and Thai Laksa, Hae Mee (Prawn Mee soup), Curry Mee, Duck Mee, Chee Cheong Fun, Lor Bak, Or Chien, Cendol, Claypot Indian Apom, Putu Mayong, Putu Cawan, Ban Chiang Koay, Nyonya kuih; Penang Fruit Rojak, Pasembur, Mee Jawa, Mee Mamak etc.
VISIT & BUY
Purchases at various food outlets if time permits are on personal account. Penang food products: Nutmeg, Tau sar pneah, Salted fish, Prawn paste, Rojak sauce, Coffee etc.
MASAK MASAK
Terms & Conditions: Full payment upon registration. Max: 12 pax. Flight bookings commence as soon as group is formed. Fees paid are non-refundable.
Private Cooking Demo by laksa specialist and cookbook author, Nazlina Hussin. Book title: "The Fierce Aunty's No-nonsense Guide to the Perfect Laksa". Book available on sale. Includes food tasting & recipes.