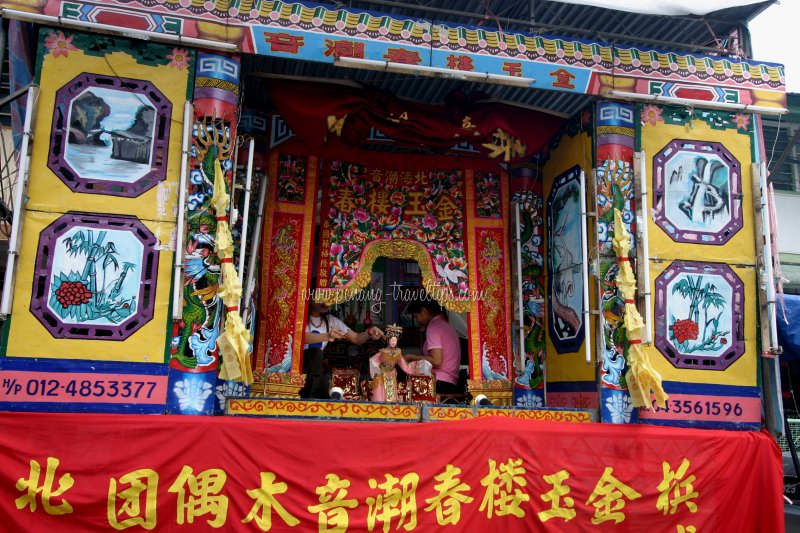 Teochew Puppet Play
(27 November, 2005)

The
Puppet Play
is a cultural heritage of Penang. This miniature form of opera is often staged during the feast days of various Taoist deities as entertainment for the gods. This is mostly a Teochew form of performing art, though there are Hokkien puppet troupes as well.
In the Teochew Puppet Plays, the wooden puppets are controlled using rods attached to their limbs. These puppets wear opera-style costumes. As far as I know, there is now only one of two Teochew Puppeteer troupes left in Penang, and they are usually engaged by temples for feast day celebrations.
In 2006, the Penang Heritage Trust recognized Madam Ooi Sew Kim as a living heritage of Penang for being the owner of a Hokkien Puppet Troupe.
One of the instances when I got to view a puppet play was at the
Ngor Teik Keong Temple
in Tanjong Tokong. It was having a feast day, and the Penang Heritage Trust organised a Site Visit to coincide with the celebration.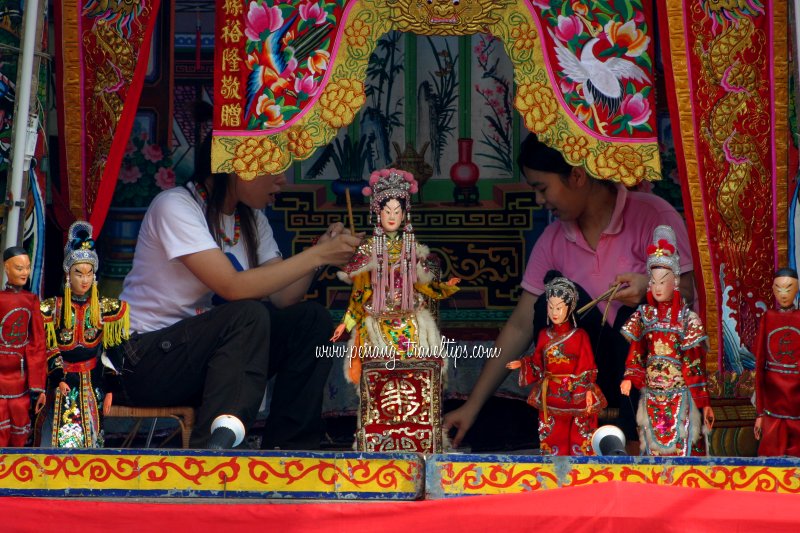 Puppet play at Ngor Teik Keong Temple
(27 November, 2005)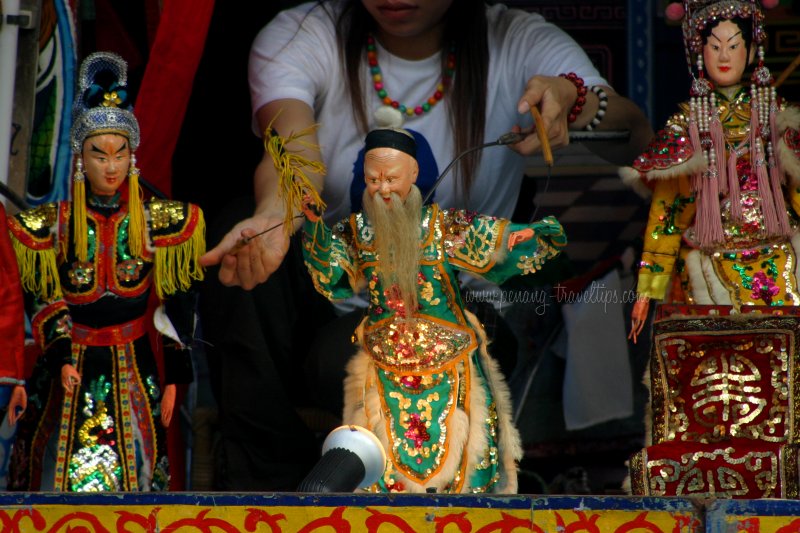 Teochew puppet
(27 November, 2005)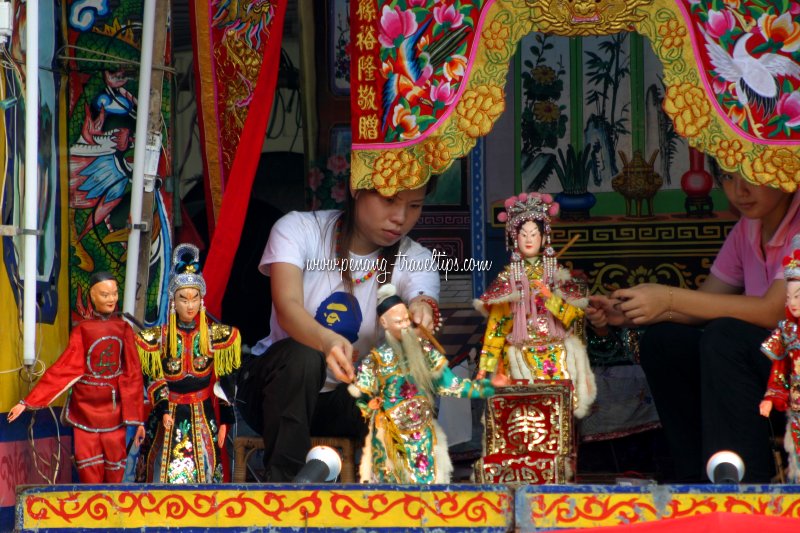 Puppet show
(27 November, 2005)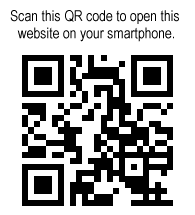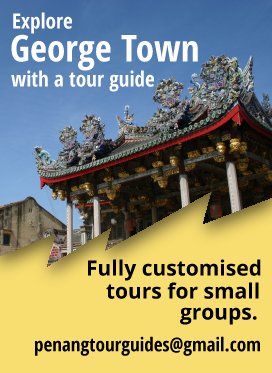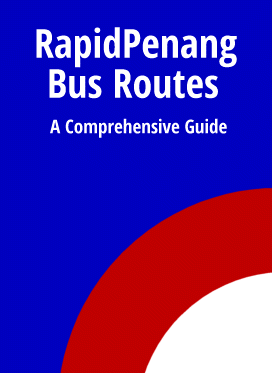 Explore the sights in Penang
So far, I have managed to write about 3430 sights in Penang, and you can explore them all right here!
Explore the rest of Malaysia
Penang Travel Tips is not just about Penang. I have described the whole of Malaysia. Yes, every state! And you can explore it right here!
Explore the Whole World!
And yes, at Penang Travel Tips, you can explore the whole world. I have described almost every country of the world, and you can start your journey exploring them from right here!