Penang Hokkien Lessons
provides you everything you need to know Penang Hokkien the language, and the people who speak it. Through this online course, you learn to speak, read and write Penang Hokkien using an easy-to-learn romanisation system. The system retains the spelling of words that are commonly spelled and replaces tone marks with tone numbers. The tone numbers are essential to help you articulate each syllable precisely. Whether you are a Malaysian or non Malaysian, your ability to speak and write Penang Hokkien helps you understand the Penang Chinese who form the bulk of speakers of Penang Hokkien.
The lessons are divided into separate sections so that every aspect of the language is covered. This being an online course, you learn at your own pace, anywhere in the world that you happen to be.
The best and fastest way to improve your command of Penang Hokkien is to use it when interacting with others who speak the language. You can do just that because Penang Travel Tips also offers you the
Learn Penang Hokkien Facebook Group
, a community of Penang Hokkien speakers. This is where new lessons are announced, and also where you can use your newly acquired knowledge of Penang Hokkien with other learners.
Penang Hokkien Basics
Penang Hokkien Basics
is a condensed single lesson covering all the vital points of the language. This is your quick introduction to Penang Hokkien. Take a look at it, to get to know all the most common words as well as grammar characteristics of the language.
Lesson Sections
There is so much more about Penang Hokkien, and these are covered in the Learn Penang Hokkien mainpage.
Now you can use the most user-friendly tool on the web to learn Penang Hokkien. It helps you to listen, understand and memorise.
Go to Memrise
, and learn Penang Hokkien at your own pace.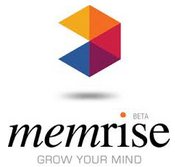 Selected Books related to the Hokkien Language
All about me
Buy Your Long-Distance Bus Tickets Here!
If you are planning to travel Malaysia and Singapore by bus, you can now purchase your long-distance bus tickets directly from
Bus Online Ticket
, where you get to check the schedule as well as price of tickets from various bus companies.