50 Important Words in Penang Hokkien
is written specially for the benefit of those who already speak Penang Hokkien as a mother tongue, and are keen to learn to write it. Rather than overwhelming yourself with thousands of words in the dictionary, you should begin your journey by learning and memorizing the spelling of the first 50 important words that you will use regularly.
These 50 Important Words in Penang Hokkien are selected based on their regular appearance in sentences. From these fifty words, you can build your vocabulary by adding more words according to your own situation. Each of the words are listed in the citation form, and if available with the
sandhi form
in brackets, following by example of usage.
Now you can use the most user-friendly tool on the web to learn Penang Hokkien. It helps you to listen, understand and memorise.
Go to Memrise
, and learn Penang Hokkien at your own pace.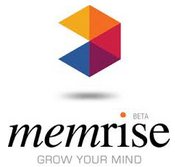 Selected Books related to the Hokkien Language
All about me