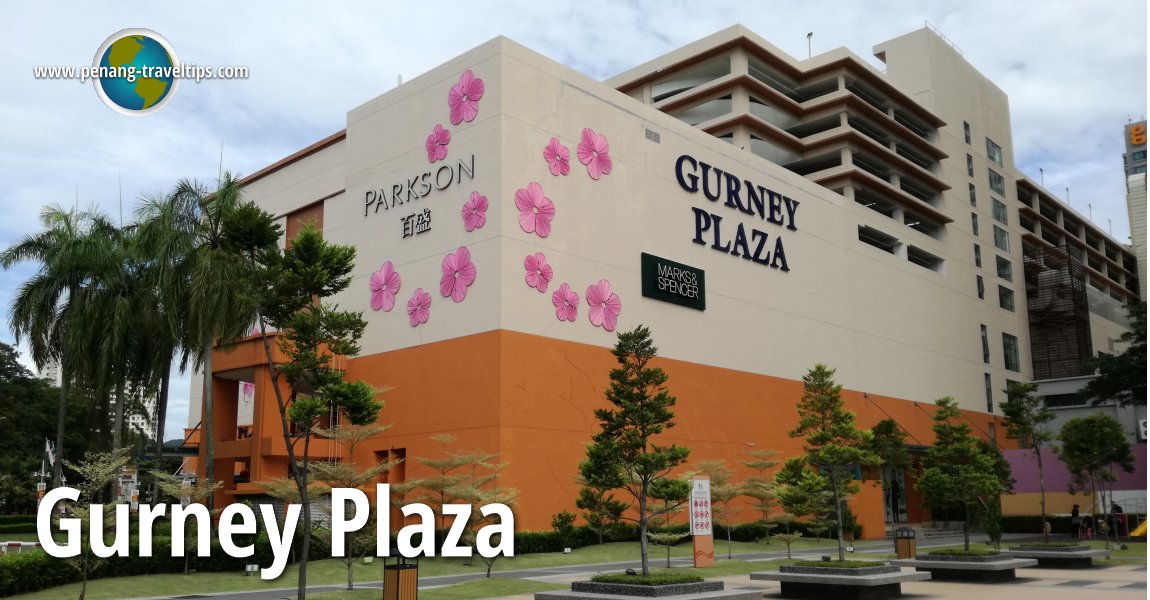 Gurney Plaza
(1 January, 2017)

Gurney Plaza
(GPS: 5.43704, 100.30906 on Kelawei Road and 5.4382, 100.30999 on Gurney Drive) is a major shopping mall on Penang Island that caters to an upmarket customer base. Gurney Plaza is located along the famed
Gurney Drive
facing the North Channnel (which at time of writing, is undergoing massive land reclamation). Gurney Plaza is one of the properties of Singapore-based CapitaLand, one of Southeast Asia's biggest property companies. I explored Gurney Plaza and am documenting it as one of the major shopping malls of Penang.
Gurney Plaza has 708,000 sq ft of lettable area, making it the second biggest shopping mall on Penang Island after
Queensbay Mall
. Opened in November 2001, Gurney Plaza has over 300 outlets. The anchor tenant at Gurney Plaza is Parkson Grand, and this is supplemented by a plethora of outlets including MPH Book Store, Popular Books, Toys R Us, British India, Coffee Bean,
Dragon-i
, Giordano,
Empire Sushi
, McDonald's, Nando's, Leonard Drake, GNC, SUB, Reject Shop, Starbucks, Body Shop, Timberland, and other upmarket retailers. Cold Storage operates a supermarket on the basement level.
The GSC Cinemas at Gurney Plaza, with
12
halls, is the second largest multiplex operated by Golden Screen Cinemas in Malaysia after the one at Mid Valley Megamall in Kuala Lumpur with 18 halls. It is also the first multiplex in northern Malaysia with THX-certified halls and an 80-seater premiere class hall.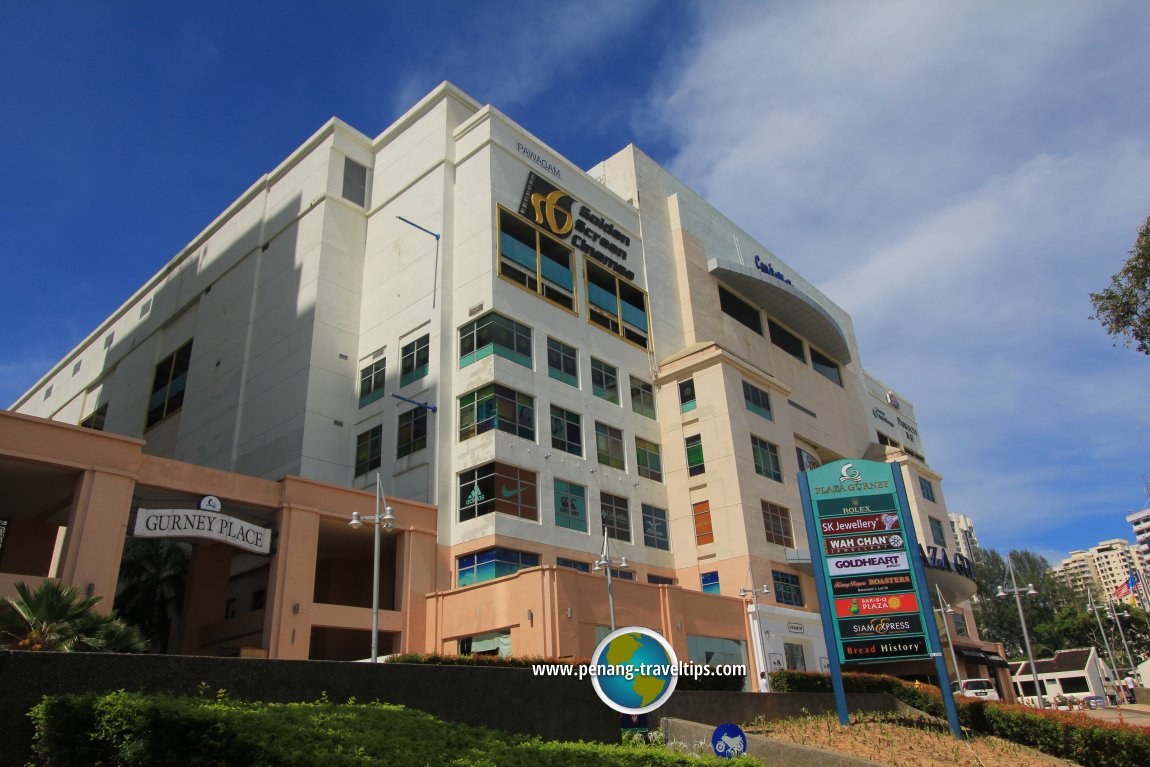 Gurney Plaza, Penang
(26 October, 2011)

Featured outlets at Gurney Plaza
Selected Businesses at Gurney Plaza
Gurney Plaza during the day.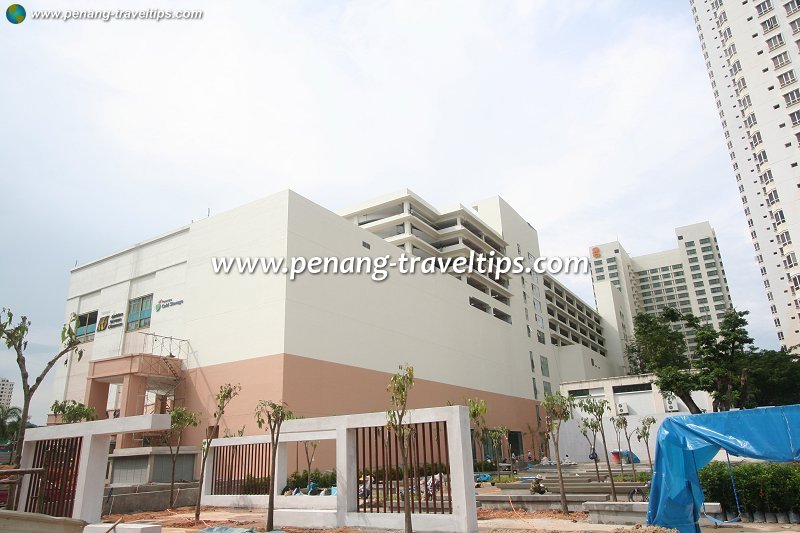 Gurney Plaza new annex
(2 September 2008)

Updates on Gurney Plaza
August 2012: Touch-n-Go Card accepted for parking at Gurney Plaza
Patrons to Gurney Plaza may now pay their parking using the Touch-n-Go stored-value card. However, there is a surcharge of 10% of the parking fee if it is used.
Dec 2008: Gurney Plaza New Wing Opens
December 2008 sees the new wing of Gurney Plaza opening. The seven-storey extension adds 150,000 sq ft of retail space to the mail, helping it to consolidate its position as the premier retail destination on Penang Island. The extension costs RM83 million and adds 800 parking bays to the otherwise congested mall.
The opening of Gurney Plaza sees an expansion in area for its anchor tenant, Parkson Grand, which also occupies three floor of the mall, namely the 1st, 2nd and third. This, in addition to Parkson Grand's existing area on the ground, 1st and 2nd floors of the old wing. Other outlets opening at Gurney Plaza includes the 2nd outlet of Sakae Sushi on Penang Island, A&W, Dell store, among others. Moving over from the old wing is Switch Apple store. Over at the old wing, Living Quarters from Metrojaya finally makes an appearance in Penang.
One major complaint that has been raised among shoppers is that, unlike Queensbay Mall, the toilets at Gurney Plaza does not provide toilet paper. Toilet papers might not sound like a big issue, but the cost of not providing it will certainly be high, now that issue is highlighted in Penang Travel Tips.
How to go to Gurney Plaza
Gurney Plaza can be accessed via Gurney Drive and Kelawai Road. Two levels of parking are available on the basement while another two on the 8th and 9th level. The basement parking is accessible from both Gurney Drive and Kelawai Road while those on the upper level is accessible from Kelawai Road only.
Gurney Plaza is on the map of Kelawei Road
Festive Decorations at Gurney Plaza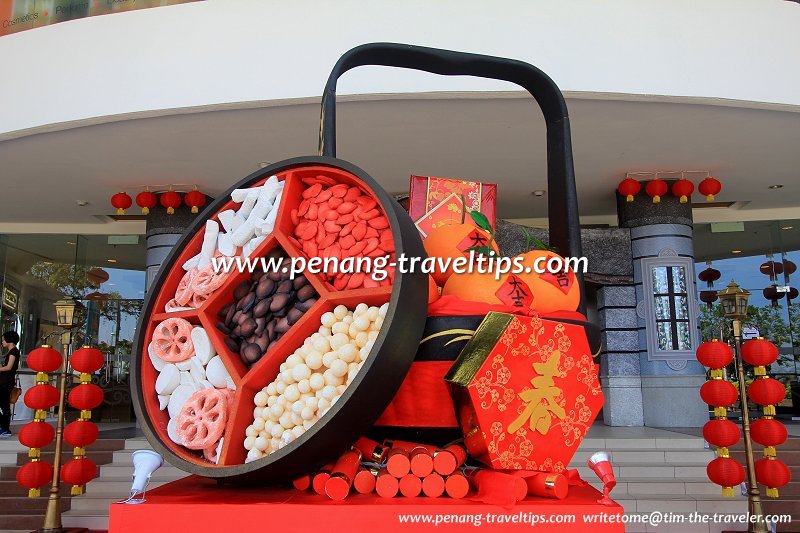 Trays of Plenty: Gurney Plaza 2013 Chinese New Year Decoration
(28 January, 2013)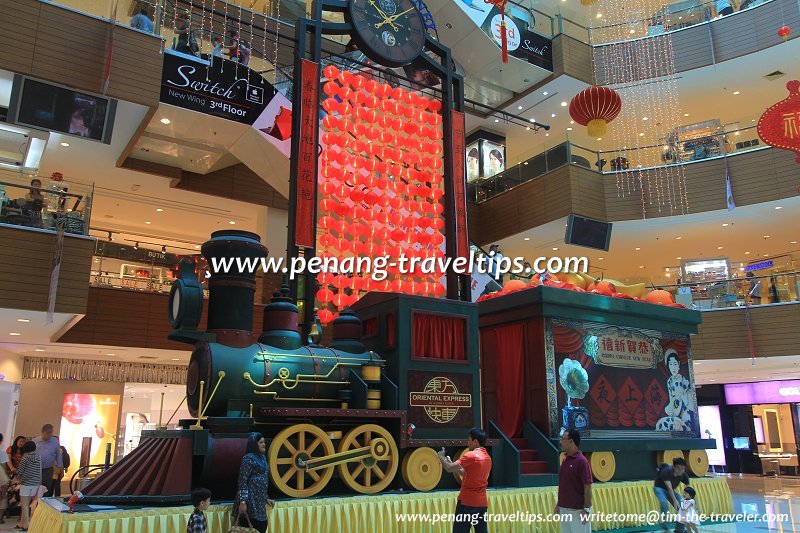 Oriental Express: Gurney Plaza 2013 Chinese New Year Atrium
(28 January, 2013)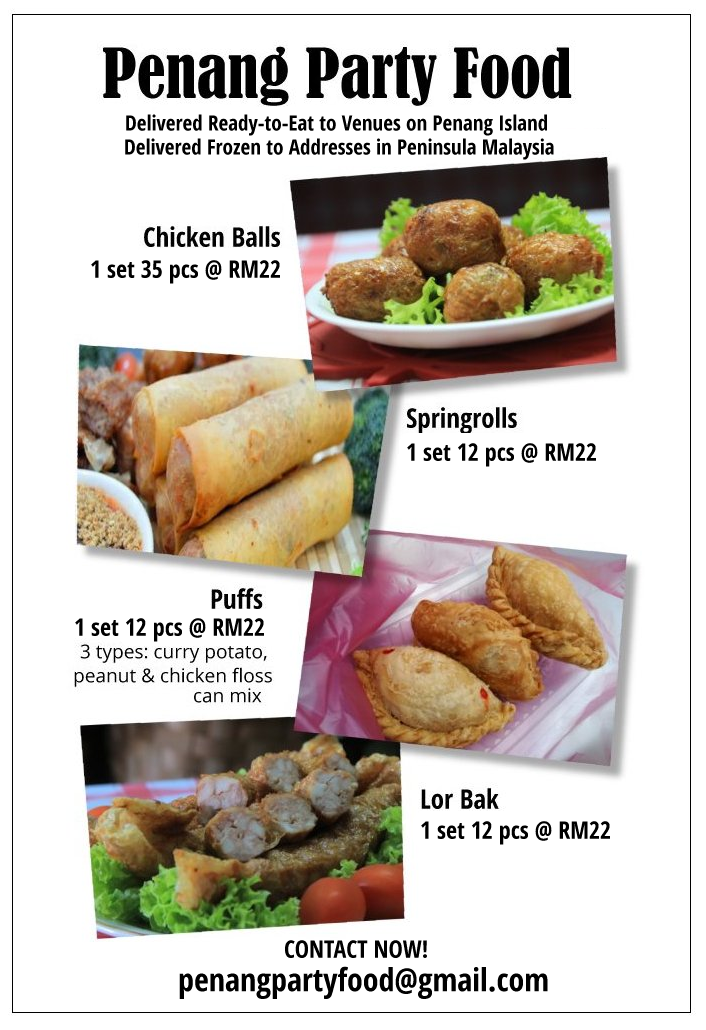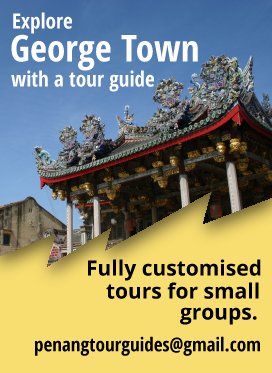 All about me
Welcome to my Singapore Travel Tips!
On top of writing Penang Travel Tips, I am expanding my writings to cover Singapore. These are the pages completed so far.