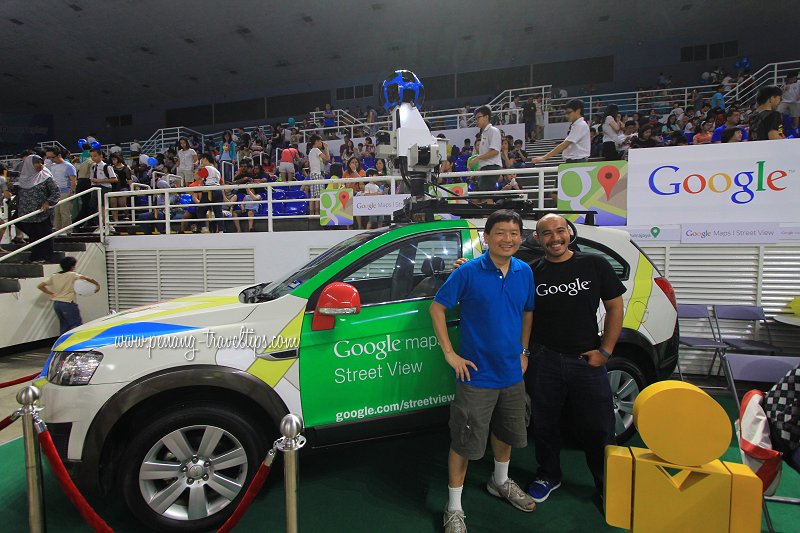 Tim with Google Maps Street View team member
(16 November, 2014)

The moment many people in Malaysia has been waiting for is finally here:
Google Maps Street View
is finally launched in Peninsular Malaysia. The 360° Street View is now available across the whole peninsula.
This is going to be such a boon for me, helping me render locations all over Penang (for Penang Travel Tips) and all over Malaysia (for Exploring Malaysia). Henceforth, I shall be able to show not only the maps of Google Maps but actual street view, albeit of a time past.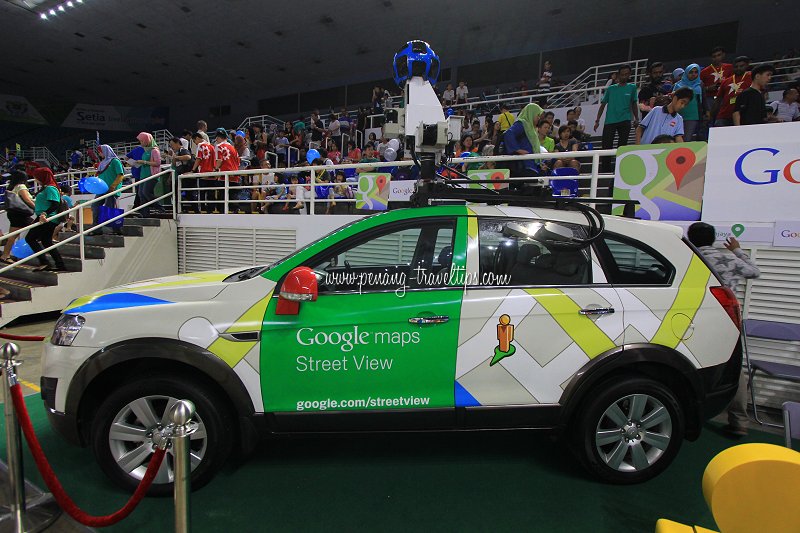 Google Street View car
(16 November, 2014)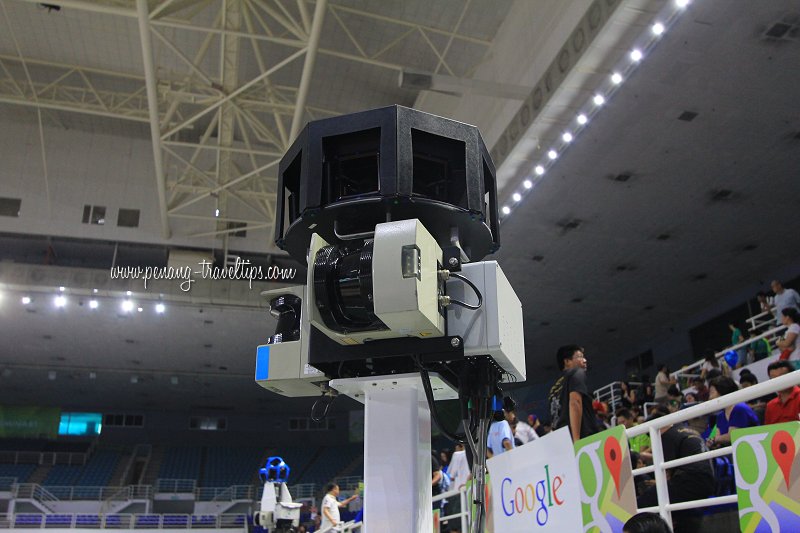 Google Street View camera
(16 November, 2014)

I met up with the Google Street View team at the Science Fair at PISA on 16 November, 2014, and learned a few things about how the technology works. The team spent about 6 months traversing West Malaysia to capture all the imageries for Street View. The cameras are automatically set to photograph at specific intervals based on distances. Hence, when the Street View car is travelling on an expressway, the cameras may take photos more rapidly than when the car is inching through a traffic jam.
The Street View team comprises ten vehicles going all over the country. The Street View cars will only capture imageries from streets - hence "street view". However, at some tourist spots, the team will carry the cameras on their backs. These are called the Google Street View Trekker. In Penang, it is used for capturing imageries at
Kek Lok Si Temple
and the
Penang National Park
.
To view any place in Peninsular Malaysia, go to Google Maps (www.google.com.my/maps/), and scroll the map until it shows Peninsular Malaysia. Then grab the
Pegman
(that little orange guy on the bottom right of your map screen). The Pegman will hang on to your cursor until you drop it on the map, and it will land on the nearest street. To move the view, simply grab an area on the map and drag it in any direction you want.
As of Oct 2014), when I met the Google team, Google Street View was only available in West Malaysia. The Street View team told me that they are presently collecting imageries for Sabah and Sarawak. There are two Google Street View cars in Sabah and two in Sarawak traversing the two states, and they hope to roll out Street View for these two states by next year.
Updates
14 July, 2015
Google Street View has been rolled out to cover the towns in Sabah and Sarawak.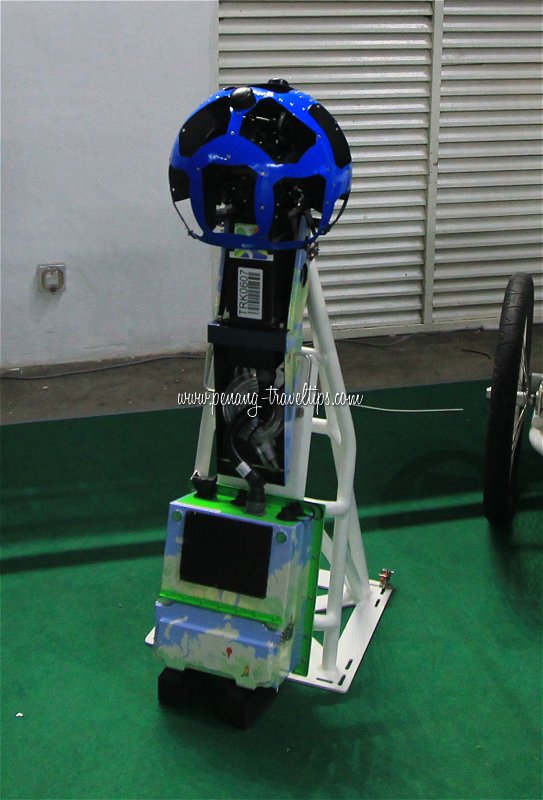 Google Street View trekker
(16 November, 2014)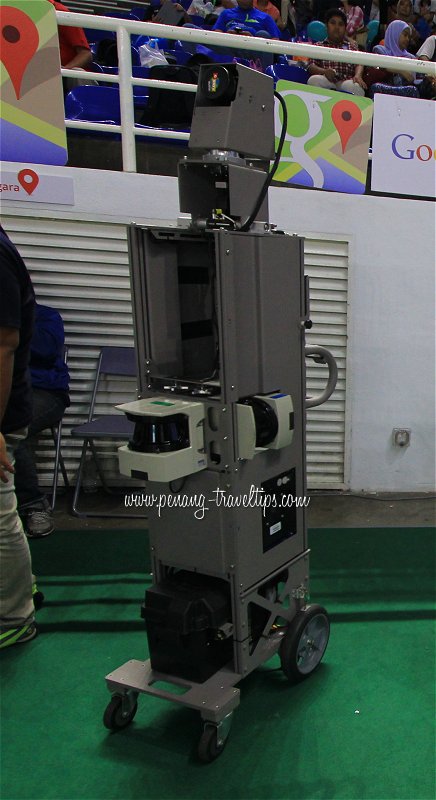 Google Street View trolley
(16 November, 2014)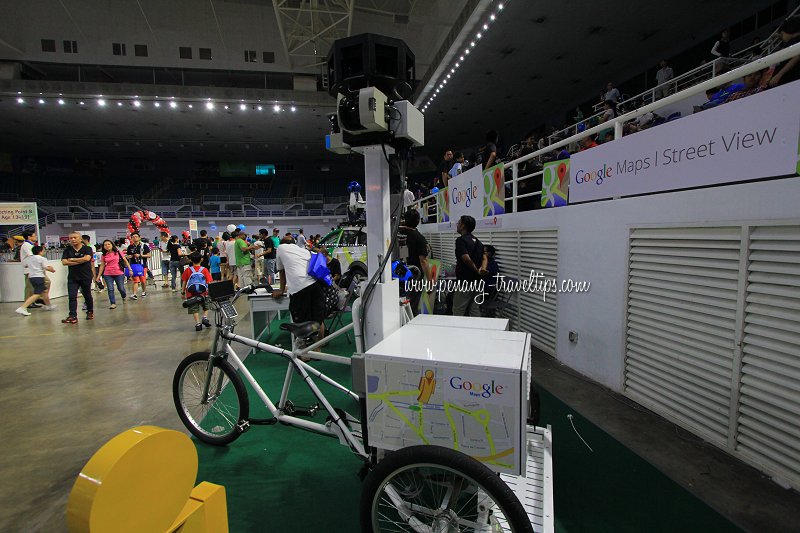 Google Street View trike
(16 November, 2014)

Google Street View: Magazine Circus, Penang
View Larger Map
Google Street View: Gurney Drive, Penang
View Larger Map
Google Street View: Air Itam Village, Penang
View Larger Map
Google Street View: Teluk Bahang Dam, Penang
View Larger Map
What's up at various hotels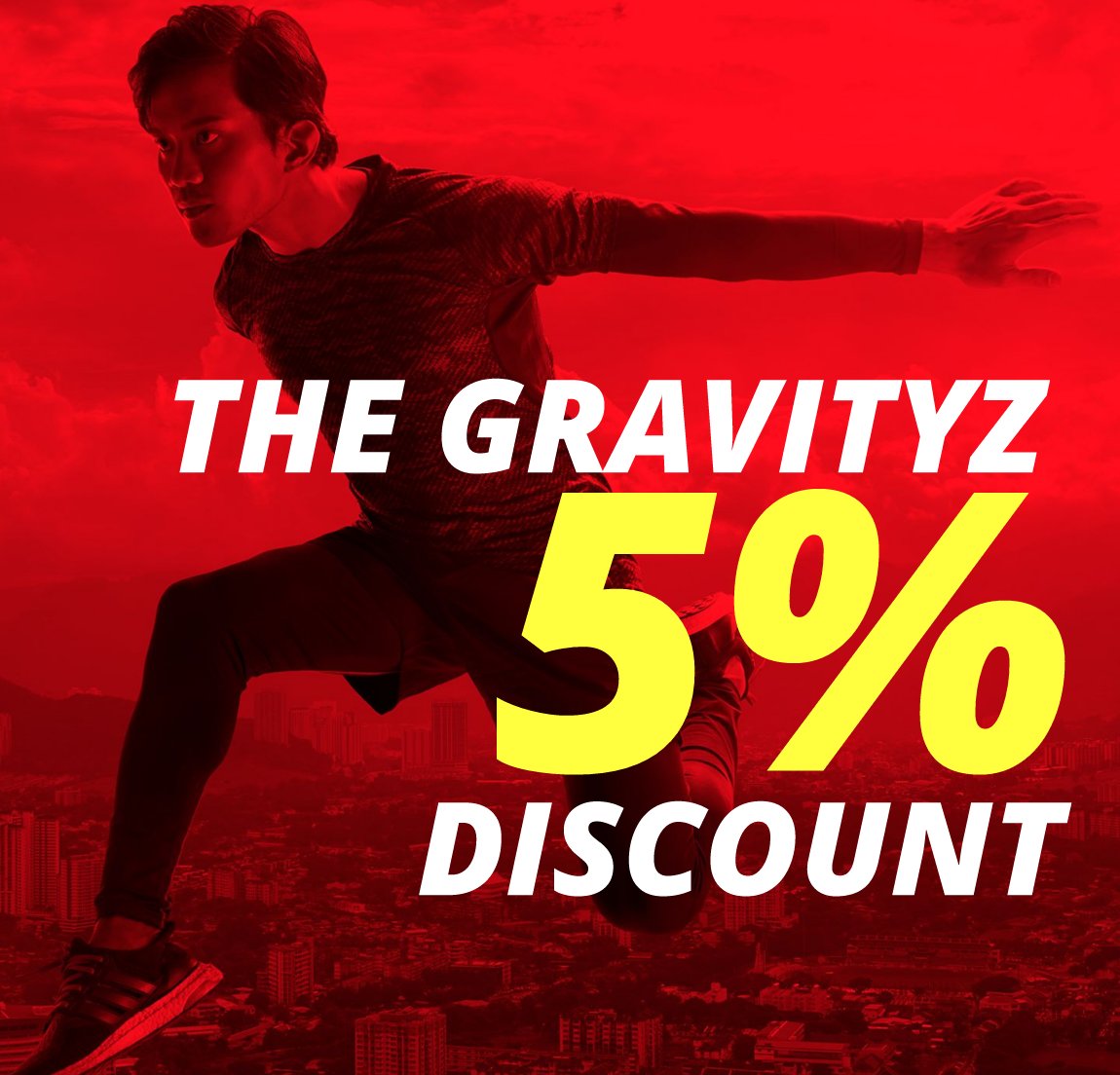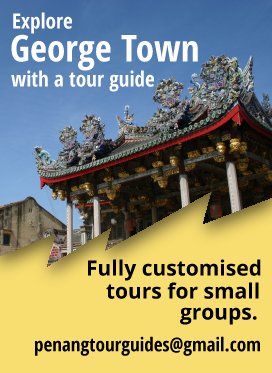 All about me
Welcome to my Singapore Travel Tips!
On top of writing Penang Travel Tips, I am expanding my writings to cover Singapore. These are the pages completed so far.