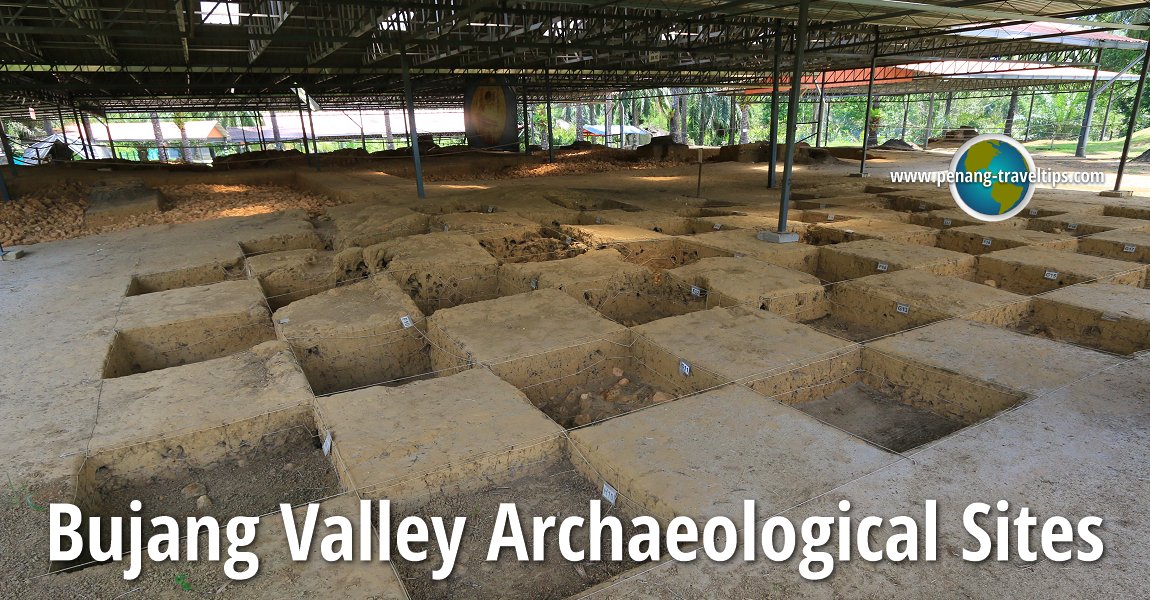 Bujang Valley Archaeological Sites
(23 April, 2017)


B. Melayu
Bujang Valley
, or
Lembah Bujang
, is the biggest ancient archaeological area in Malaysia. Geographically, the name Bujang Valley refers to the area drained by Sungai Bujang, a tributary of
Sungai Merbok
. However, based on ancient monuments discovered, the Bujang Valley Archaeological Site is determined to cover a larger area, encompassing places as far as
Kota Sarang Semut
in the north,
Bukit Mertajam
in the south and
Jeniang
to the east, with
Gunung Jerai
located at the centre.
Etymology of the name Bujang Valley
The name "Bujang" has nothing to do with the meaning in modern Malay. According to historian Dato V. Nadarajan, it is derived from the Sanskrit word bhujagga, which means "serpent" or "wisdom". I checked in my Sanskrit dictionary, and found भुजङ्ग (serpent); I did not find anything similar for "wisdom". Dato Nadarajan hypothesized that the name was used to describe the meandering Sungai Bujang (or perhaps Sungai Merbok).
Location of Bujang Valley Archaeological Sites
There are certainly more sites than I have visited, or will ever have a chance to visit. The following are the ones I have visited and written about.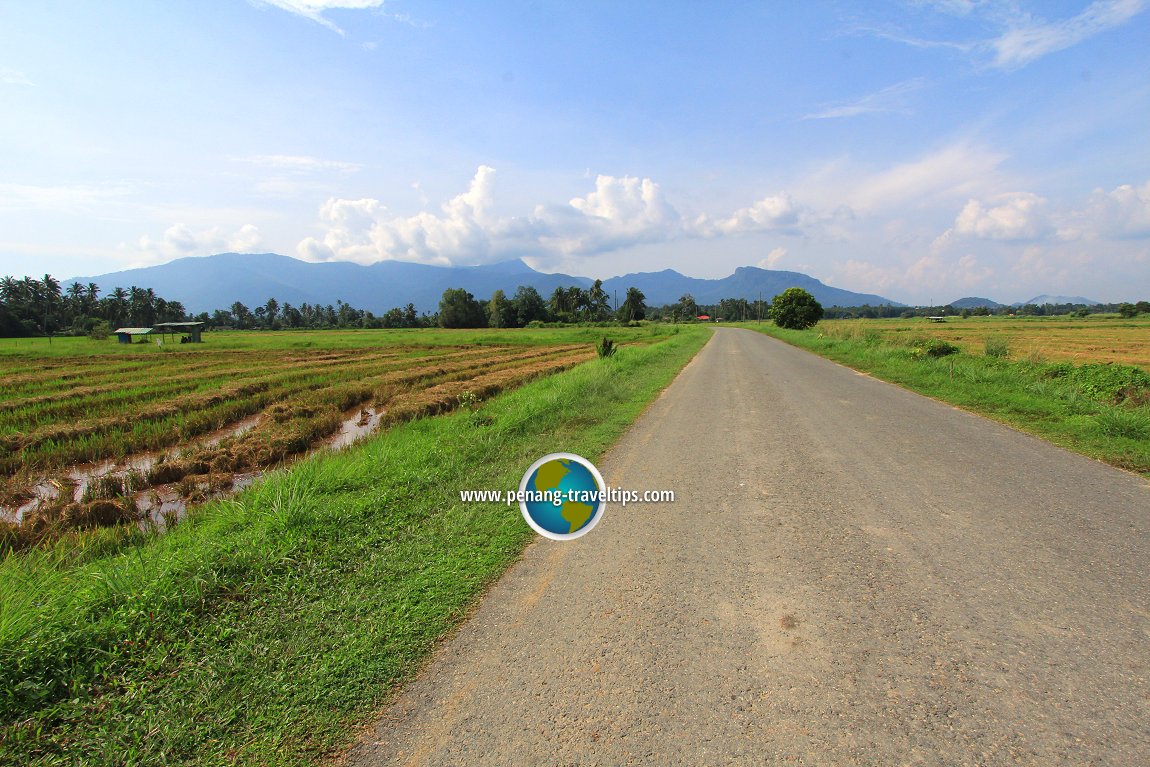 Bujang Valley, Kedah
(25 July, 2015)

About the archaeological excavations at Bujang Valley
Archaeological excavations at Bujang Valley have been carried out on and off since the 19th century. It was initially by amateur historians and enthusiasts beginning with British Lieutenant Colonel James Low, who in 1845 discovered evidence pointing to the existence of an ancient civilization in the Bujang Valley. Since then, various people have escavated at Bujang Valley. Some of the early ones were not trained archaeologists but amateurs who were keen in learning about ancient civilizations, while the later ones were researchers and experts from universities. They include the Waleses (1936-40), Alastair Lamb (1958-60), Adi (1983), Nik Hassan (1984), Allen (1988) and Mokhtar Saidin (2012-present).
Much of what we know of the ancient sites at Bujang Valley can be attributed to the work carried out by a team of husband-and-wife amateur archaeologists, H.G. Quaritch Wales and his wife Dorothy Wales. They carried out excavations in the Bujang Valley in 1936-38, and in 1936 discovered Candi Bukit Batu Pahat, today the most celebrated of the Bujang Valley monuments.