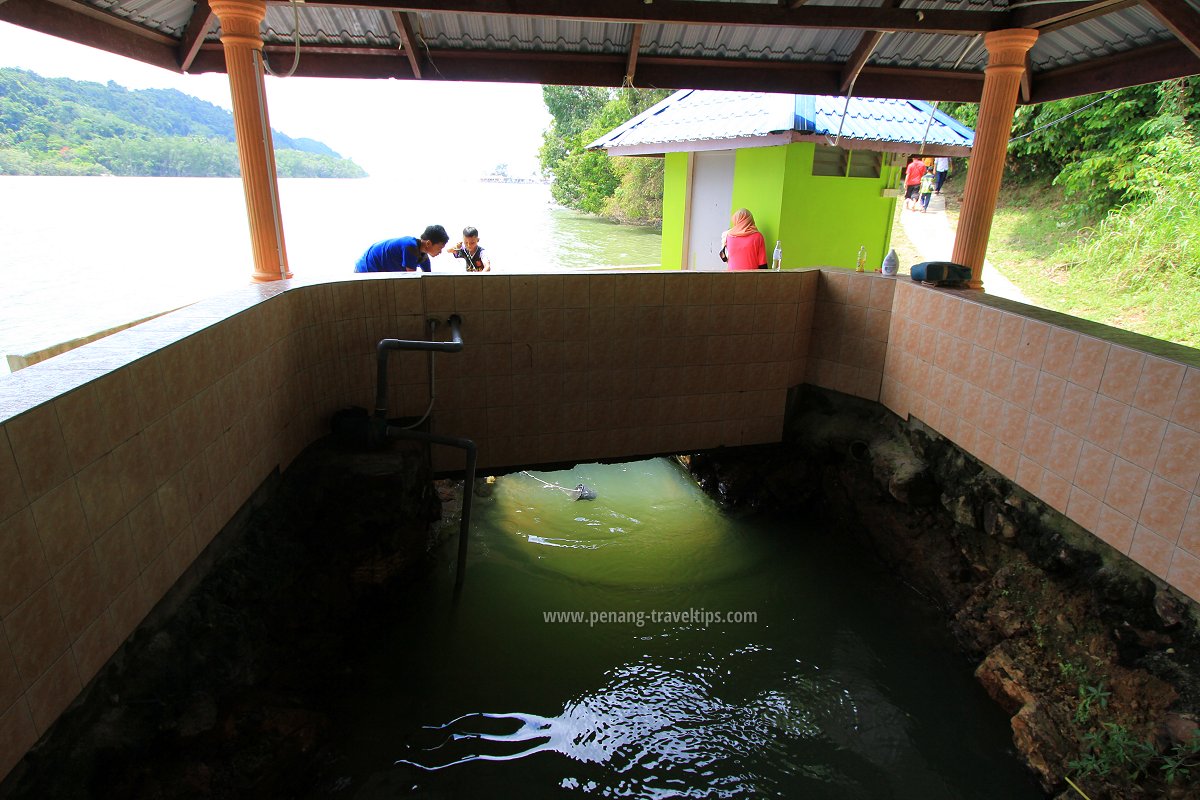 Telaga Mas
(12 May, 2015)

Telaga Mas
(GPS: 5.26472, 100.38807) is a historic well on
Pulau Aman
. This well is located surprisingly close to the seashore, and yet is able to provide fresh water.
According to the story on the interpretive board, in the year 1789, just a few years after Captain Francis Light landed on Penang Island and named it Prince of Wales Island, a villager on Pulau Aman discovered a spring eminating from the seashore. He suggested to the villagers that the spring should be widened to form a well, so that the water can be used by the village.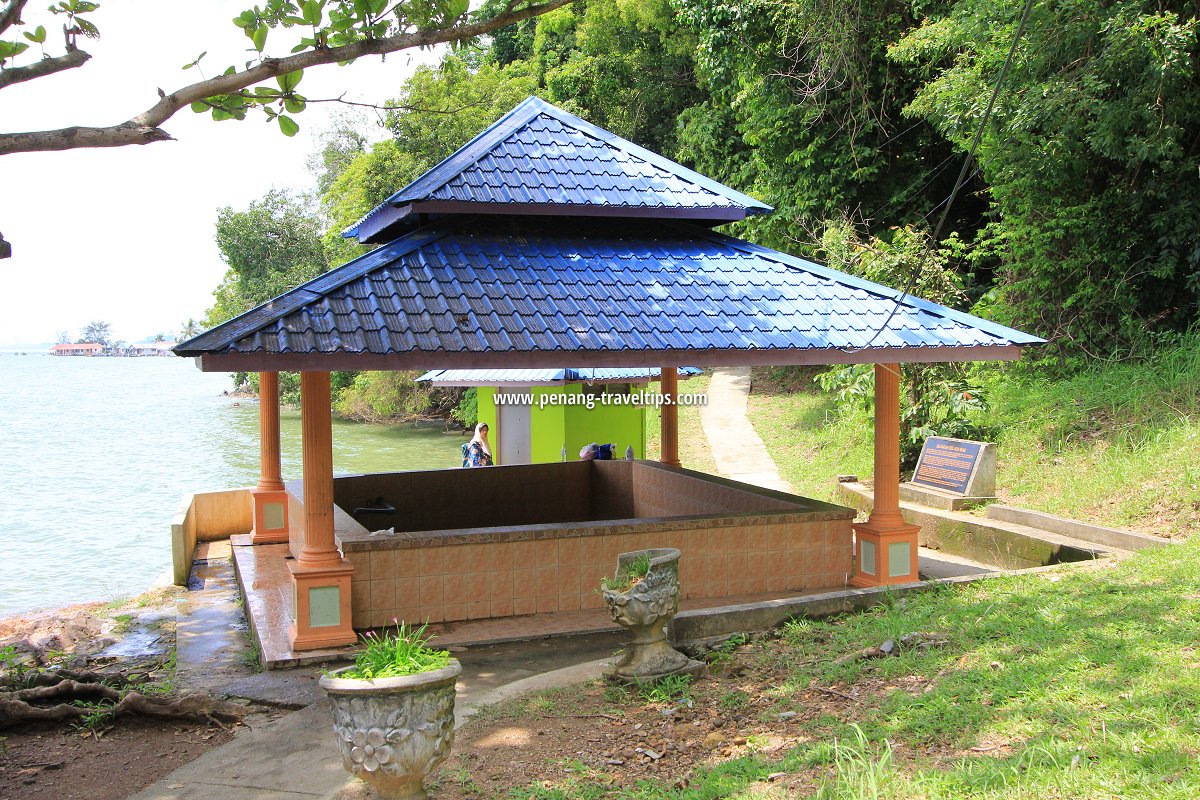 Telaga Mas is now sheltered from the elements.
(12 May, 2015)

In the process of digging the well, the villager discovered a gold pitcher. Feeling scared at the discovery, he rushed off to inform the rest of the villagers. When they returned to the spot, the gold pitcher was gone, but in its place was a golden rock.
When news of the discovery reached the British administrators, the British hired the villagers to dig a hole in the hope of finding gold, and nuggets thought to contain gold were retrieved from the ground and sent for analysis. However, it turned out that the nuggets contained no actual gold, but were merely minerals that appear golden. This brought the excavation to a stop. By then, a hole of about 2.5 meters deep had been dug, aznd the villagers decided to use it as a well or tank, and to name the site Telaga Mas. And the name remains to this day.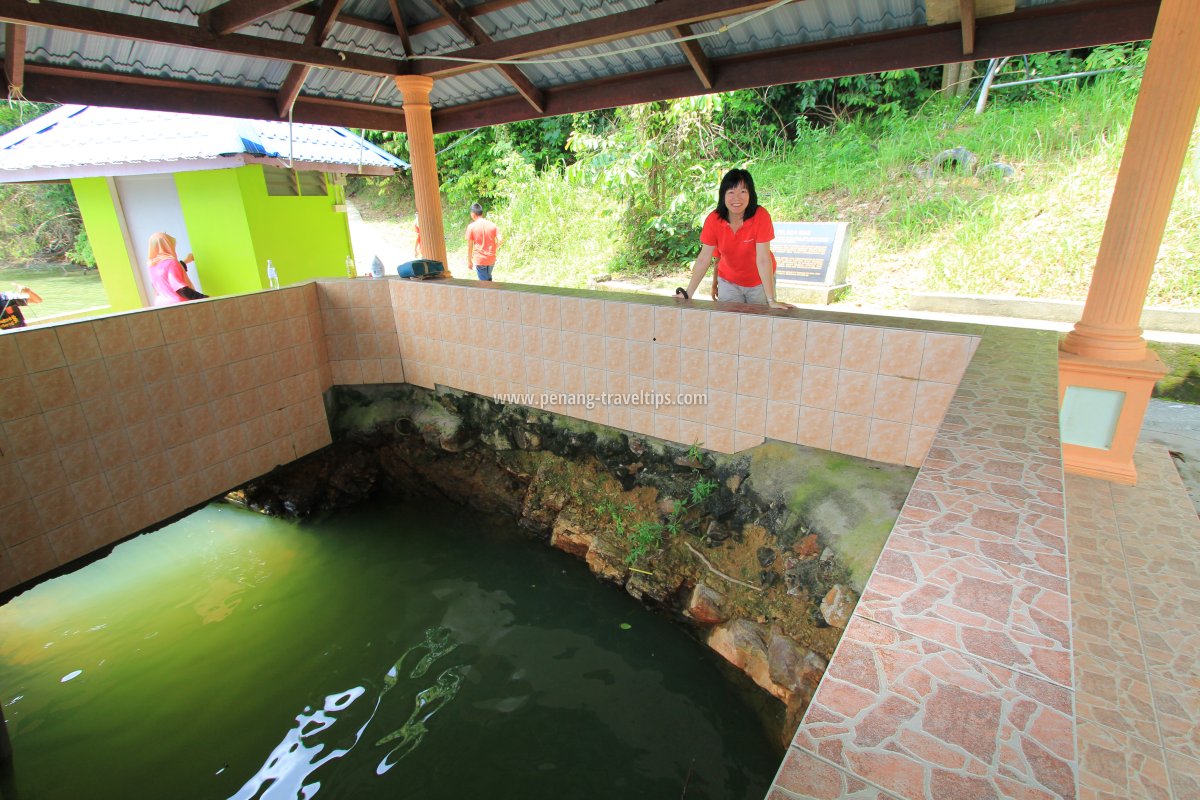 My wife at Telaga Mas.
(12 May, 2015)

Today a shelter is built over Telaga Mas. Visitors can draw the water from the well for bathing, making it an ideal place to cleanse off the seawater should you decide to go swimming in the sea there.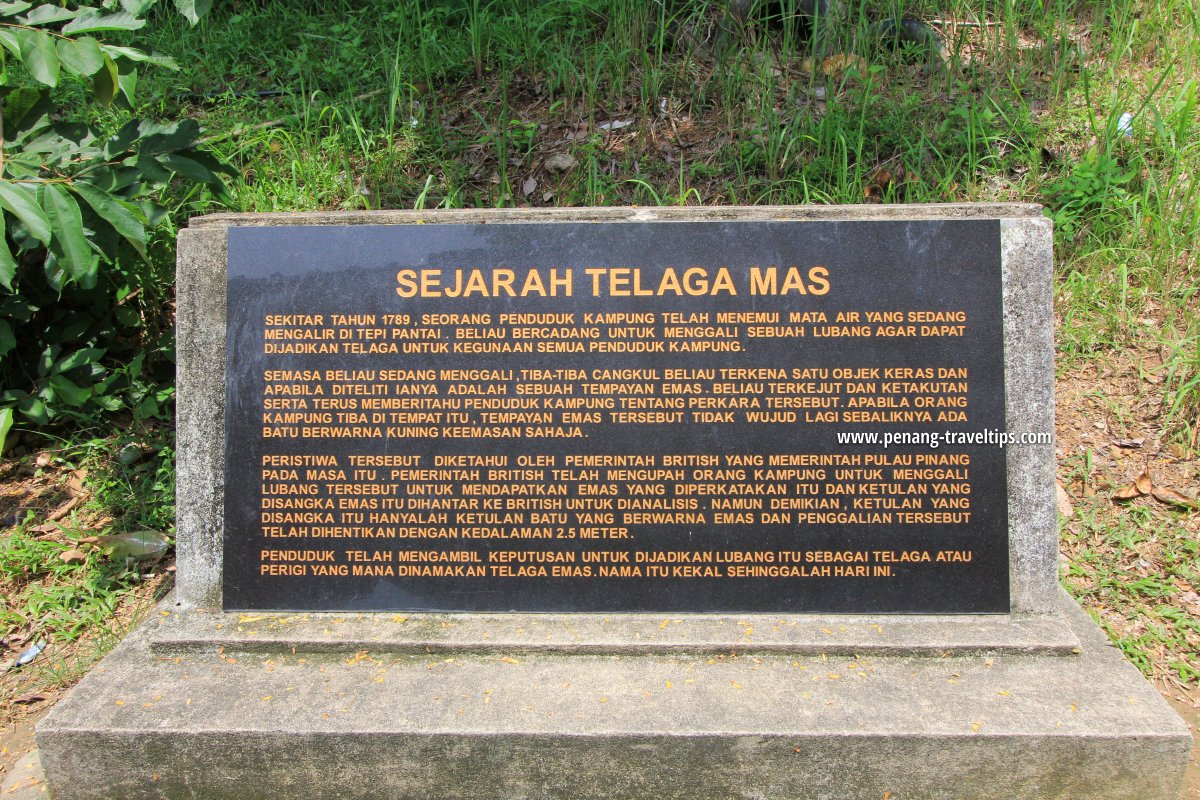 Telaga Mas interpretive board
(12 May, 2015)

Telaga Mas is on the map of Pulau Aman