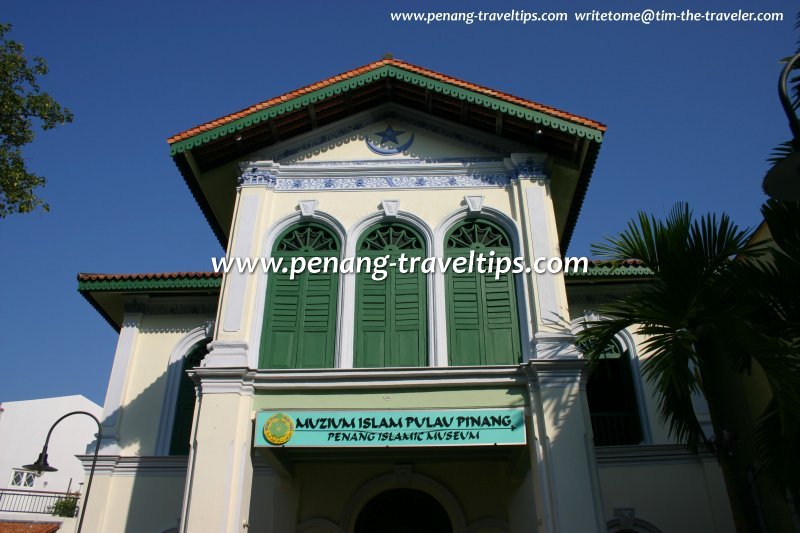 Penang Islamic Museum
(29 January, 2005)

Syed Alatas Mansion
, once known as the
Penang Islamic Museum
, is a heritage building along
Armenian Street
in George Town, Penang. The museum was created to celebrate the role and contribution of Malay leaders in the development and propagation of Islam in Penang. It also documents for posterity the history of the Malay settlement in
Acheen Street
and provides details on Malay personalities of the 19th and early 20th centuries.
Syed Alatas Mansion was built by
Syed Mohammad Alatas
, an Achenese by descent, who built his mansion along Armenian Street. The mansion, in
mid-19th century Indo Malay Straits Eclectic style
, was built in 1860, and stands today as one of the few bungalows with Islamic elements from that era.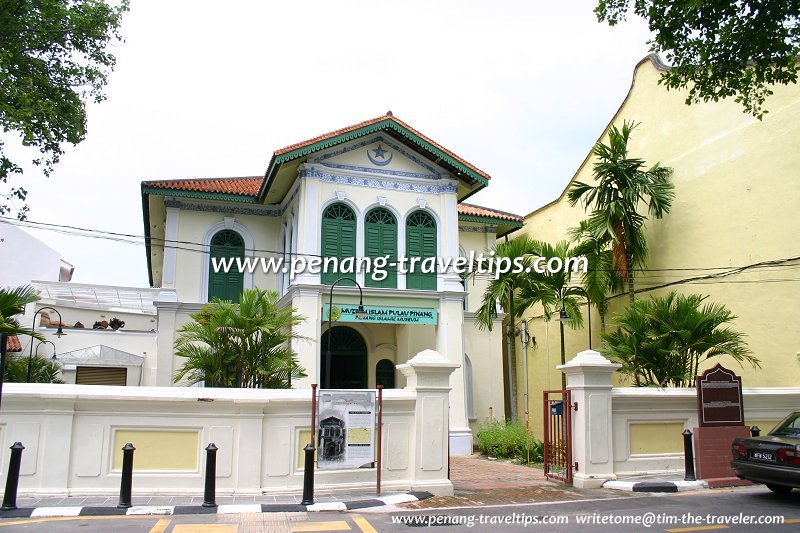 Syed Alatas Mansion
(30 October, 2004)

The Syed Alatas Mansion is one of the few bungalows erected by the Malay elite of the 19th century, similar to the
Teh Bunga Mansion
. A defender of the liberty of Acheh against the Dutch, Syed Alatas provided support to the Achenese resistance in the form of fire arms. His mansion was the venue for clandestine base for Achenese rebels.
Syed Alatas was the leader of the Red Flag secret society, which is centred at Malay Town, as the Muslim settlement around Acheen Street and Armenian Street were called at that time. The Red Flag, aligned with Khian Teik Tong (read
Hock Teik Cheng Sin Temple
and Leong San Tong Khoo Kongsi) The Red Flag society fought with the White Flag secret society in the Penang Riots of 1867. Syed Alatas had two wives. The first wife was from a Malay royal family while his second wife was the daughter of wealthy Straits Chinese pepper trader, Khoo Tiang Poh, who was a member of the Khoo Kongsi and the Khian Teik Tong. The marriage to Khoo Tiang Poh's daughter strengthened the alliance between the Red Flag and the Khian Teik Tong.
Interior of Syed Alatas Mansion, when it served as the Penang Islamic Museum
(26 July, 2008)

As a result of the rioting,
Syed Omar Basheer
, leader of the
Acheen Street Mosque
, issued a fatwa outlawing the people of Islamic faith (the Malays, Achenese, Indian Muslims, etc.) from being involved in secret society activities.
The mansion became the property of the Municipal Council. Restoration work was carried out on it in 1996, with technical assistance coming from the France, and financed by the Federal and State governments as well as the Municipal Council. The restoration work was honored by Badan Warisan Malaysia with a Best Project award in 1999.
The Syed Alatas Mansion was used as the Penang Islamic Museum until around 2011, when the museum closed down due to poor maintenance. At time of writing (April, 2013), the mansion has not reopened to the public.
Contact
Syed Alatas Mansion
128 Armenian Street
10300 George Town, Penang
Nearby Sights
Other Malay bungalows in George Town
Getting there
The nearest bus stop is along Kampung Kolam. The bus stop is served by
Rapid Penang
bus
301
,
302
,
401
,
401E
and
CAT
.
View
Syed Alatas Mansion
in a larger map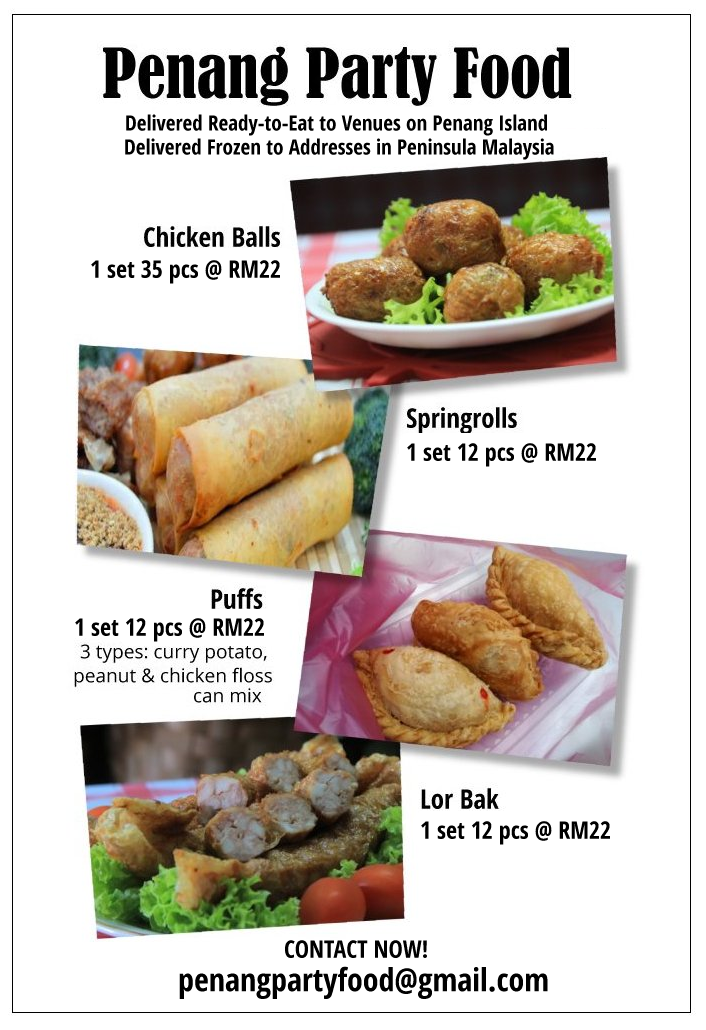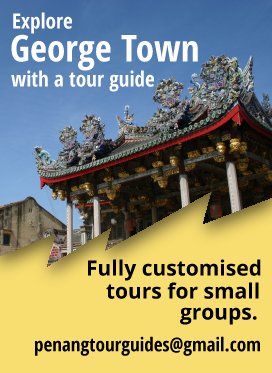 All about me
Welcome to my Singapore Travel Tips!
On top of writing Penang Travel Tips, I am expanding my writings to cover Singapore. These are the pages completed so far.