St Joseph's Novitiate, Pulau Tikus, Penang
---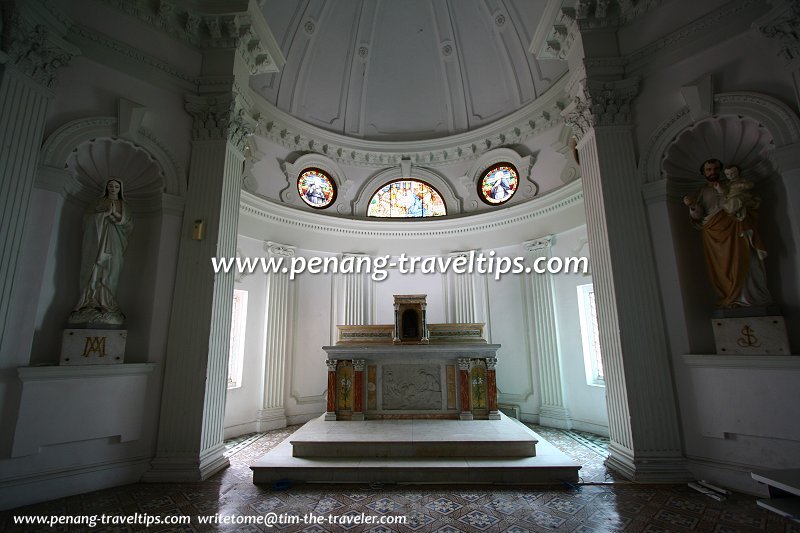 St Joseph's Novitiate (1 July, 2006)




The St Joseph's Novitiate is a historic building on grounds bordered to the north by Gurney Drive and south by Kelawai Road. Previously, it was part of the St Joseph's Training College that stood next to the original College General complex. College General moved to its present site on Mount Miriam in 1984; its former site on Gurney Drive is now occupied by Gurney Plaza. The premises of St Joseph's Novitiate was also occupied by the Uplands International School until the school moved to its own campus in Batu Ferringhi.

The College General as well as the St Joseph's Training College are seminaries founded by the Institute of the Brothers of the Christian Schools (a.k.a. the Christian Brothers, the Lasallian Brothers, the French Christian Brothers, or the De La Salle Brothers), a Roman Catholic religious teaching order that pioneered education of the masses in Malaya as well as elsewhere in the world.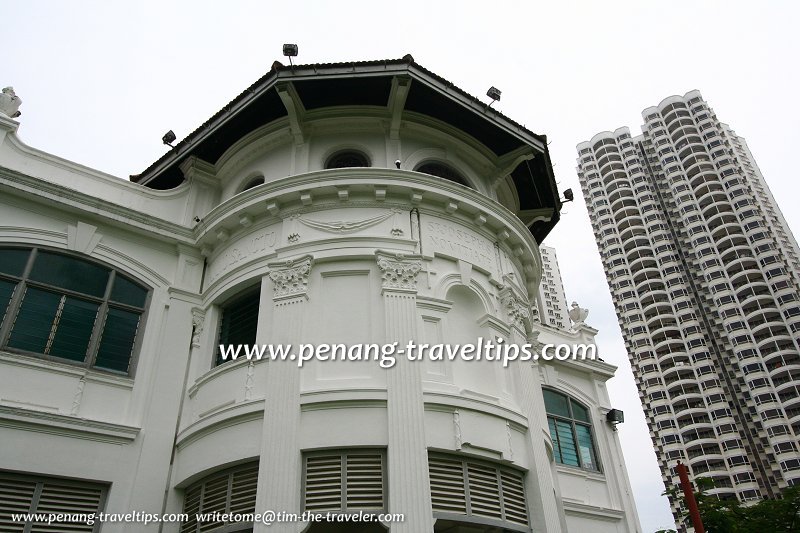 The wall of the St Joseph's Novitiate with the inscription, ANNO SANCTO MCMXXV (1 July, 2006)






The site at Pulau Tikus area which came to be associated with the order was acquired by the De La Salle Brothers in 1916 for a novitiate - quarters for novices - and a training college. The St Joseph's Training College buildings originally directly faced the sea along North Beach as Gurney Drive did not exist yet. St Joseph's functioned as a teacher's training college for those who wished to teach in the missionary schools set up by the La Salle Brothers.

Among the mission schools established are the St Xavier's Institution and Convent Light Street in Penang, St Michael's Institution in Ipoh and St Joseph's Institution (nowadays the Singapore Art Museum) in Singapore.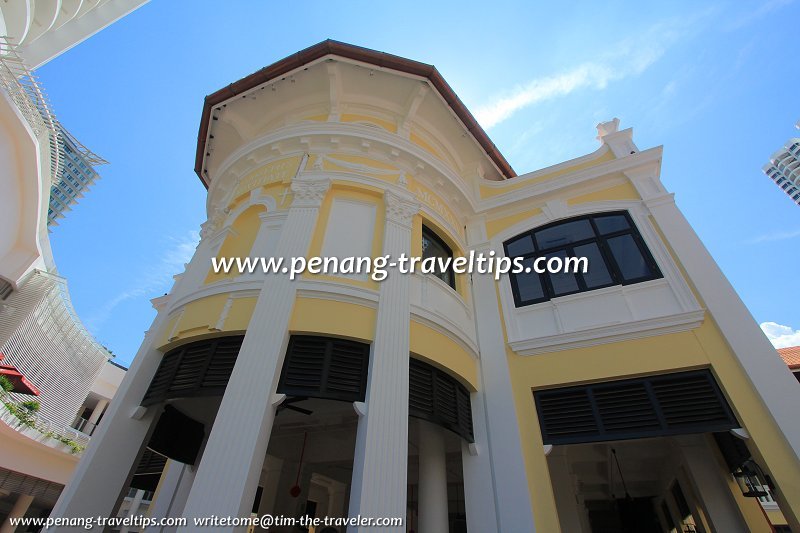 St Joseph's Novitiate, after restoration, and rebranded as St Joseph's Novitiate, after restoration, and rebranded as St Jo's (23 January, 2012)





The St Joseph's Novitiate building is a two-storey structure that was added in 1925. A chapel occupies the upper floor. It has lovely stained-glass windows, and the statue of Mary trampling a serpent. On the outer wall facing Gurney Drive is the inscription in Latin, ANNO SANCTO MCMXXV, meaning Holy Year 1925, the year it was completed.

After the De La Salle Brothers vacated the Gurney Drive premises in the early 1980s, the site was taken over by the International School of Penang (Uplands). In December 2004, Hunza Properties (Penang) Sdn Bhd bought this parcel of land for RM97.86mil from the De La Salle Brothers for a high rise retail and residential project known as Gurney Paragon.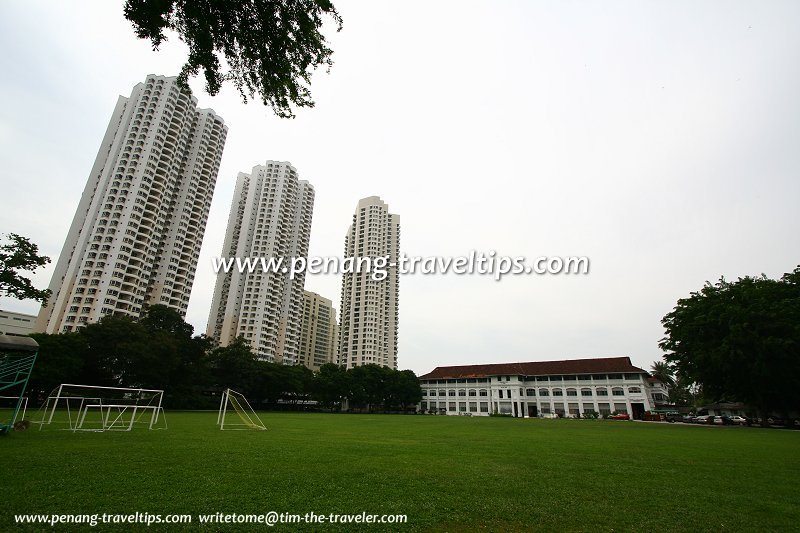 The former Uplands International School site (1 July, 2006)





In the middle of 2006, the international school - which had only been leasing the land and the St. Joseph's Novitiate building, as opposed to having purchased it outright - moved out of the area and relocated to Batu Ferringhi.
Updates
23 January, 2013
After a restoration project costing RM10 million, including RM3.5 million to stabilize its foundation, the St Joseph's Novitiate building was converted into a food, beverage, event and entertainment destination known as St Jo's.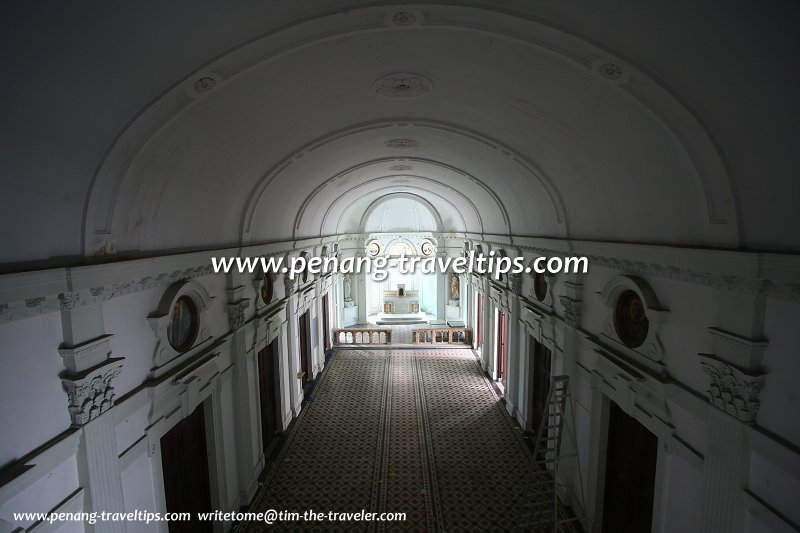 St Joseph's Novitiate (1 July, 2006)


Further Reading
Learn about the early history of the Eurasians and the Roman Catholics in Penang through the following pages in Penang Travel Tips:
Other Related Pages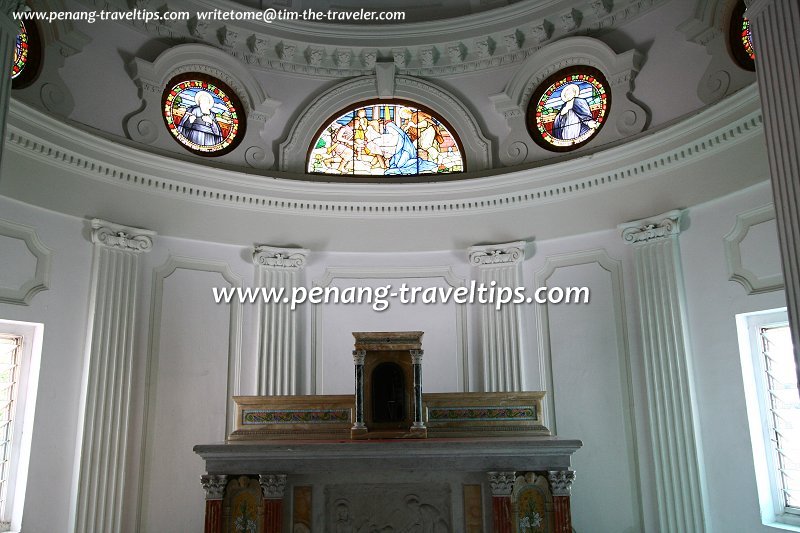 The altar at St Joseph's Novitiate (1 July, 2006)


| | |
| --- | --- |
| Statue of Virgin Mary trampling the serpent (1 July, 2006) | Statue of St Joseph with the infant Jesus (1 July, 2006) |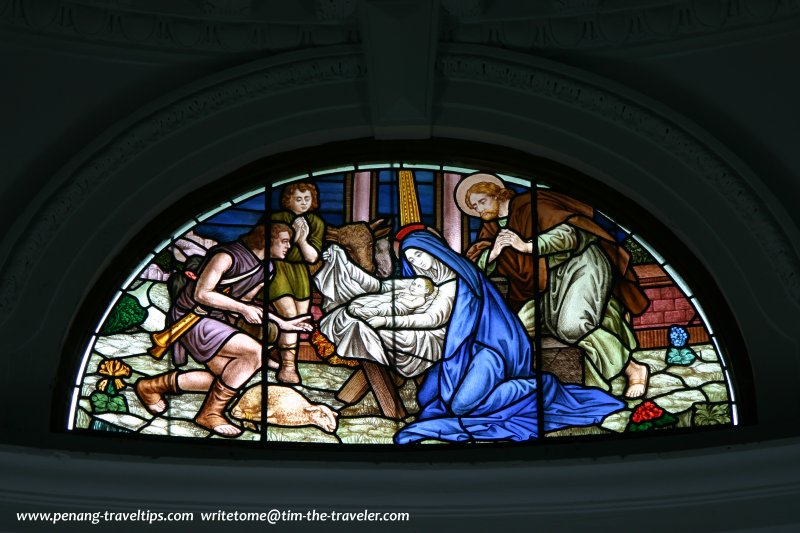 Stained glass, St Joseph's Novitiate (1 July, 2006)


| | |
| --- | --- |
| St John Baptist de la Salle, the Patron Saint of Education (1 July, 2006) | Archangel Michael (1 July, 2006) |
| Angel Gabriel (1 July, 2006) | Brother Solomon (1 July, 2006) |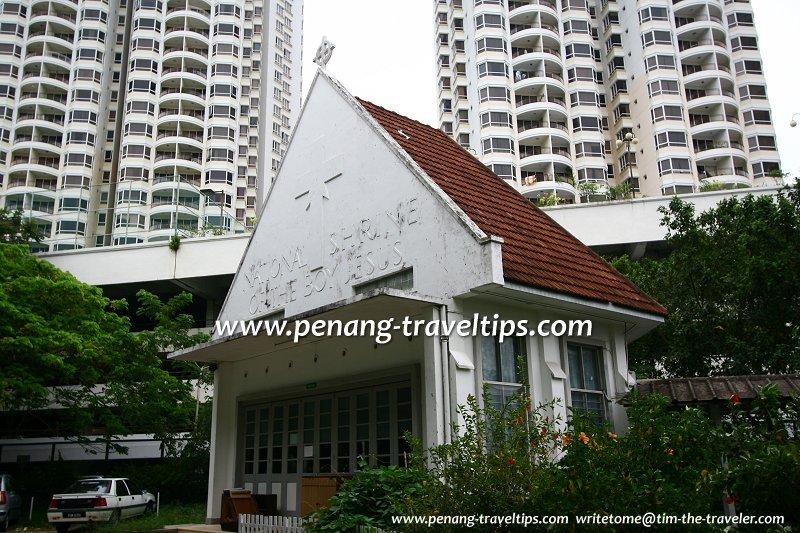 National Shrine of the Boy Jesus (1 July, 2006)


Acknowledgement
AsiaExplorers wishes to thank Rebecca Wilkinson for arranging the photoshoot and documentation, and to Yvonne Teh of Heritage Asia for reviewing the content of this travel feature.


Before you go anywhere in the Big World Out There, spend a moment to find the best Flights and Hotels.



| | |
| --- | --- |
| | Hello and thanks for visiting! My name is Tim! I created Penang Travel Tips so that I can tell you everything that I know about Penang. I hope my website provides you the information you are looking for, and that you will enjoy visiting it as much as I enjoyed writing it for you! If you found any errors, please let me know and I will correct it. Thank you! |

If you love to know everything about Penang, join me at Penang Travel Tips Facebook Group, Penang Street Art Facebook Group, Penang Hawker Food Facebook Group, Learn Penang Hokkien Facebook Group and Masa Masak Facebook Group!
Rapid Penang Bus Routes: This very useful page provides you all the information to take the public bus to visit any place in Penang.
Arriving by plane: Essential information for independent travelers (those not following a tour package) on taking the bus or taxi upon arrival at Penang International Airport.
Taking the Taxi: Taxi stands can be found at all major shopping malls. You can also call a taxi by phone. Get the details here.
Personal Guided Tours of Penang: If you like a licensed tour guide to show you around, get in touch with me and I'll arrange it for you. The fee is RM90 per hour. Payment for the first two hours collected upon booking.
Hospitals in Penang: Penang is a major regional medical tourism destination. If you are planning to come here for therapy or treatment, find out about the various hospitals available.
Penang Island Residential Property Guide: If you ever consider buying a residential property on Penang Island, read this guide before taking any action.
Penang Visitor FAQ: Frequently asked questions of visitors planning their trip to Penang.
Shopping malls of Penang: Penang has plenty of malls. Visitors often find that prices in Penang are often lower than back home. Get to know the malls in Penang.
Ernest Zacharevic George Town Murals: The murals by a young Lithuanian artist, created for the 2012 George Town Festivals, has become the biggest tourist attraction in Penang. Get information and a full list of the murals that everybody loves to photograph!

Copyright © 2003-2014 Timothy Tye. All Rights Reserved.
---
Terms & Condition of Use | Privacy Policy