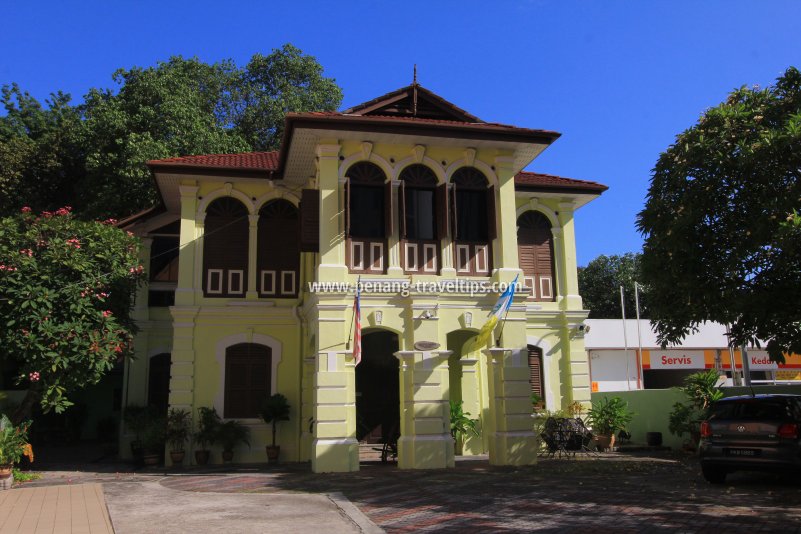 Segara Ninda, also known as Ku Din Ku Meh House
(2 July, 2014)

Segara Ninda
(GPS: 5.42229, 100.33427), also known as Ku Din Ku Meh House, is a double story bungalow at , 20 Penang Road, near the junction of
Penang Road
with
Farquhar Street
. It was the residence and office of Tengku Baharudin Tengku Meh, also known by the nickname, Tunku Kudin. He is a different person from another Tunku Kudin, Tunku Dhiauddin ibni almarhum Sultan Zainul Rashid, who built
Udini House
(I am pointing this out to explain an error on the signboard in Ku Din Ku Meh House that related the two Tunku Kudins together). He is also different from the Tunku Kudin who built Kota Bukit Pinang.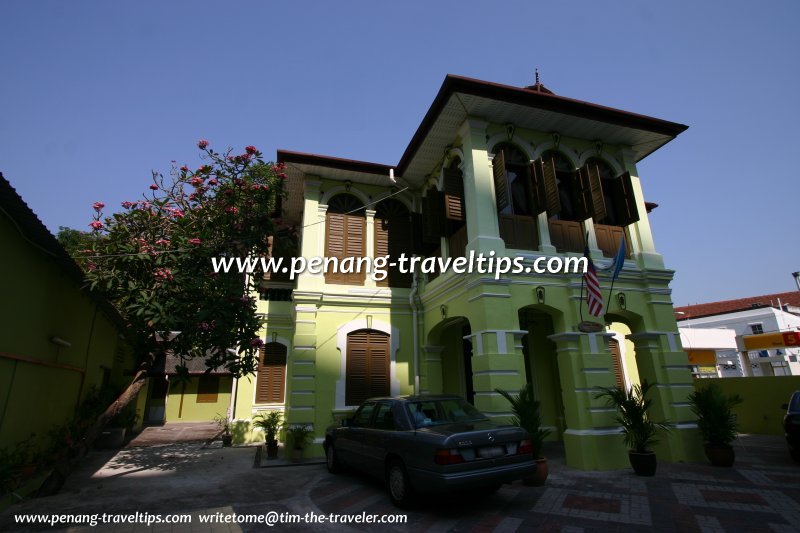 Segara Ninda with compound
(30 January 2006)

Ku Din Ku Meh was born in 1824 in Anak Bukit, Kedah. At that time, the Sultanate of Kedah extends into Setul, Kayang and Phuket, though Kedah itself was a vassal of Thailand from 1811 to 1909. Following the Bangkok Treaty of 1909, Siam had to give up Kedah to the British. It was briefly returned to Siam by the Japanese during the Second World War, and was called Syburi, but after the war, and the defeat of Japan, Kedah became permanently part of Malaya. The Kedah provinces of Setul, however, remained with Siam, and is now known as Satun.
Literate in both Malay and Thai, Ku Din Ku Meh was appointed the High Commissioner of Setul by Sultan Halim Hamid Shah. Due to his capabilities, the King Chulalangkorn (Rama V) bestowed on him the title Raja of Setul, or in Thai, Phraya Purminard Pakdi.
As Penang was the central trading port for the region extending from southern Thailand to Medan, Ku Din Ku Meh used it as his trading base. The
Straits Eclectic bungalow
was not build by him but rather bought, in 1901. From Segara Ninda, he ran an export business of birds' nest, timber and coconut.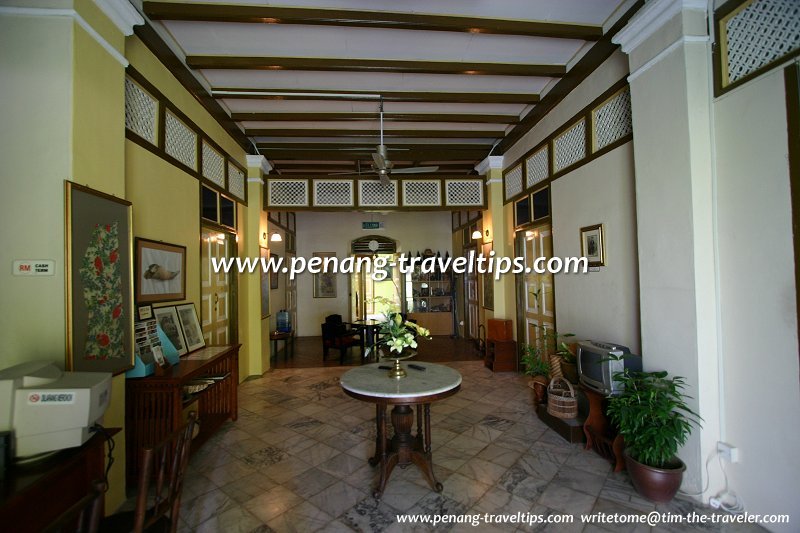 Inside Segara Ninda
(30 January 2006)

After Ku Din Ku Meh passed away in 1932, his house was rented out to tenants who in turn sublet it to other occupants. After the Rent Control Act was repealed, the house became vacant for a while. Eventually it was taken over by Tengku Yahaya, the fourth generation descendent of Ku Din Ku Meh, and restored to its original state.
I had the pleasure of visiting Segara Ninda when it was newly restored in January of 2006. The house has been given a new lease of life as a guesthouse.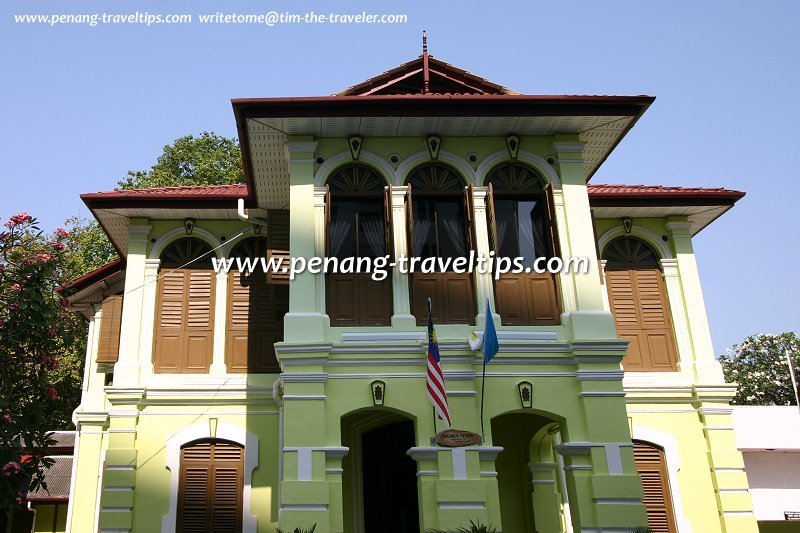 Segara Ninda, also known as Ku Din Ku Meh House
(30 January 2006)

Segara Ninda on Google Maps Street View
Contact
Segara Ninda
20 Penang Road
1000 George Town, Penang
Phone: +60 4 262 8748
Email: segaraninda@gmail.com
Website: www.segaraninda.com
Getting there
Using the
Weld Quay Ferry & Bus Terminal
as point of reference, the best buses to take to reach Segera Ninda are
Rapid Penang
Nos.
10
and
103
which pass in front of Segara Ninda. You can also take
Rapid Penang
Bus Nos. 11,
101
,
104
,
201
,
202
,
203
and
204
, but have to walk a bit because they enter Penang Road from Lebuh Chulia.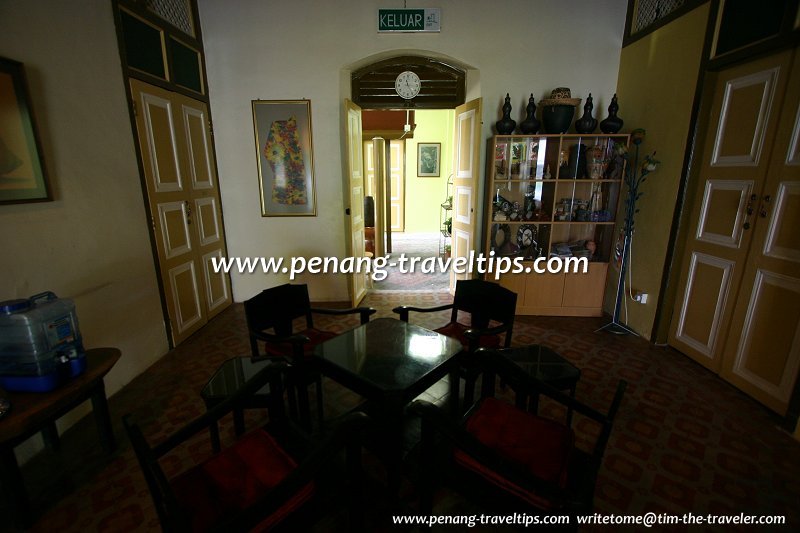 Sitting Room, Segara Ninda
(30 January, 2006)

Nearby Sights
Segara Ninda is located at a very happening part of George Town. Across the road at Upper Penang Road are the pubs and bistros of The Garage. From Segara Ninda, one can get very good Nasi Kandar and Oxtail Soup at the nearby Indian Muslim stalls. Further down Penang Road are coffee shops with excellent char koay teow and lor bak.
Other Malay bungalows in George Town
Back staircase at Segara Ninda
(30 January 2006)

Segara Ninda is on the map of Penang Road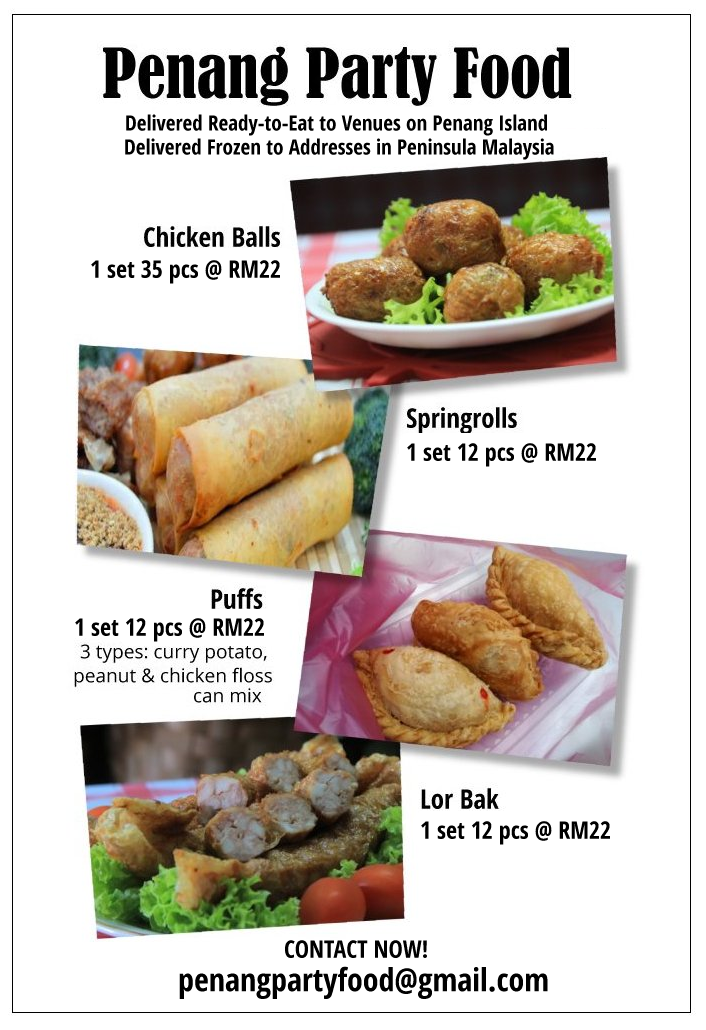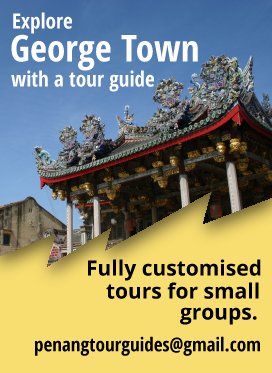 All about me
Welcome to my Singapore Travel Tips!
On top of writing Penang Travel Tips, I am expanding my writings to cover Singapore. These are the pages completed so far.