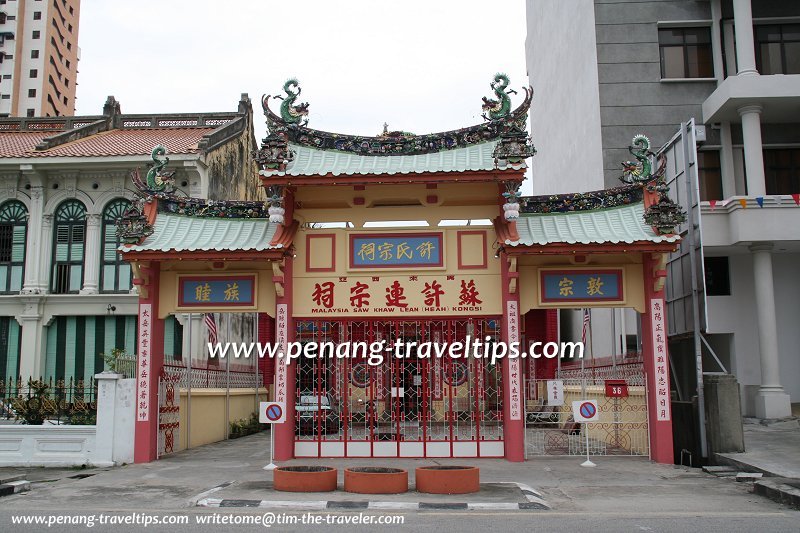 Gate and archway of the Khaw Kongsi
(12 December, 2007)

Khaw Kongsi
, or
Saw Khaw Lean (Heah) Kongsi
, is the
clan association
of Chinese Teochew clansmen belonging to the surname Saw, Khaw and Lean. Among those surnamed Khaw includes those whose surname is written as Koh and Khor.
Prominent members of the Khaw clan association, or Khaw Seh Koe Yang Tong, include Tan Sri Dr Koh Tsu Koon, the former chief minister of Penang, and Khaw Sim Bee, the governor of Ranong and Phuket, in the late 19th century.
Khaw Sim Khim, the brother to Khaw Sim Bee, was one of the co-founders of the Khaw Kongsi. The clan temple of the Khaw Kongsi is named Koe Yang Tang, and was founded so that Khaw clansmen has a place to worship their patron deity, Xu Zhen Jun. Among the properties of this association is the
Malaysia Saw Khaw Lean (Heah) Building
on Weld Quay.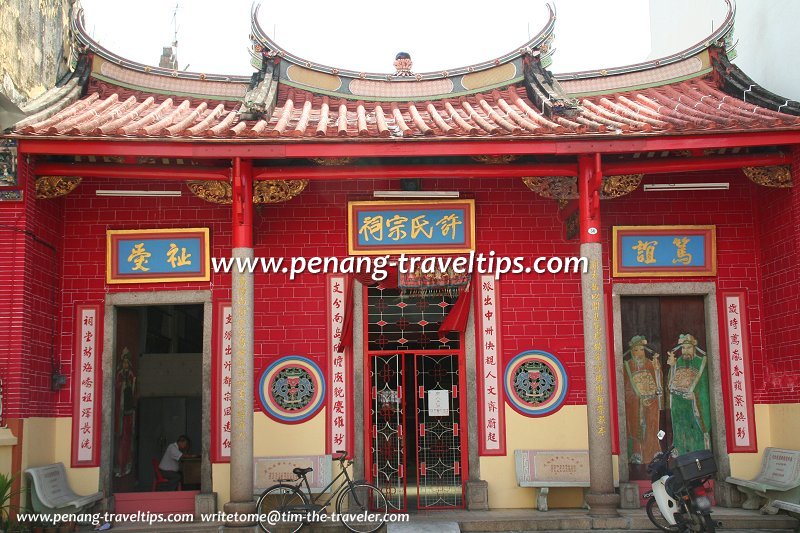 Saw Khaw Lean (Heah) Kongsi
(16 July, 2008)

What to see or do
Admire the Teochew architecture of the Saw Khaw Lean Kongsi, the painted door gods, and curving roof ridges. The temple is not a major tourist sight but worth exploring.
Nearby Sights
The Saw Khaw Lean (Heah) Kongsi is located near the following sights which are also along Jalan Burma: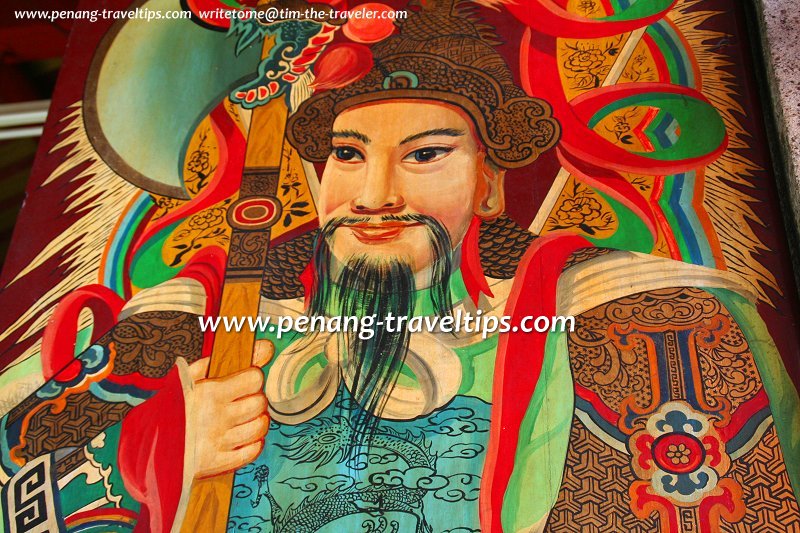 The door god of the Khaw Kongsi
(16 July 2008)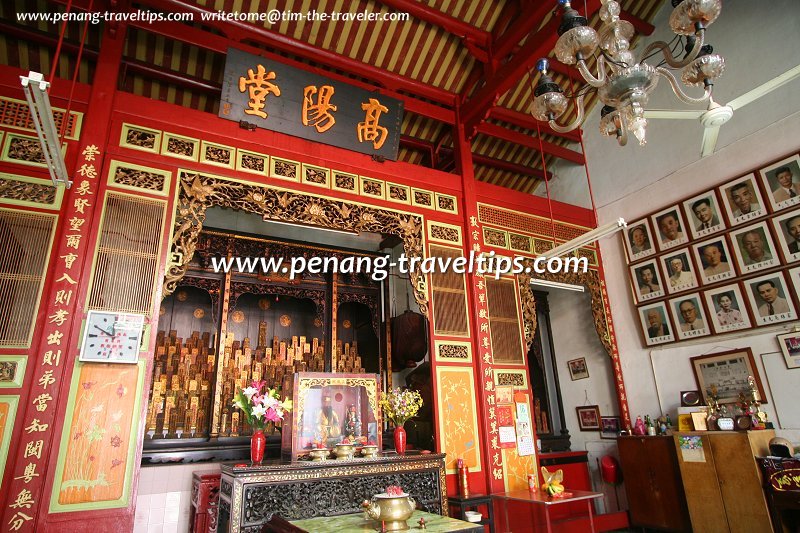 The Koe Yang Tong ancestral altar with ancestral tablets
(16 July 2008)

Getting there
Saw Khaw Lean (Heah) Kongsi is within walking distance from the
Komtar Bus Terminal
. Walk along Lebuh Tek Soon towards Jalan Penang. Cross Jalan Penang and then turn right. Walk along Jalan Penang until you reach the pedestrian bridge. Use the bridge to cross Jalan Burma. Walk along Jalan Burma until you arrive at Saw Khaw Lean Kongsi on your right.
Location of Saw Khaw Lean Kongsi on the map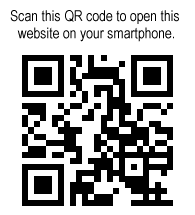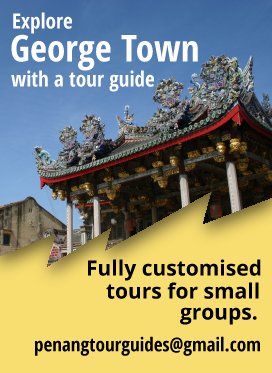 Copyright © 2003-2017
Timothy Tye
. All Rights Reserved.