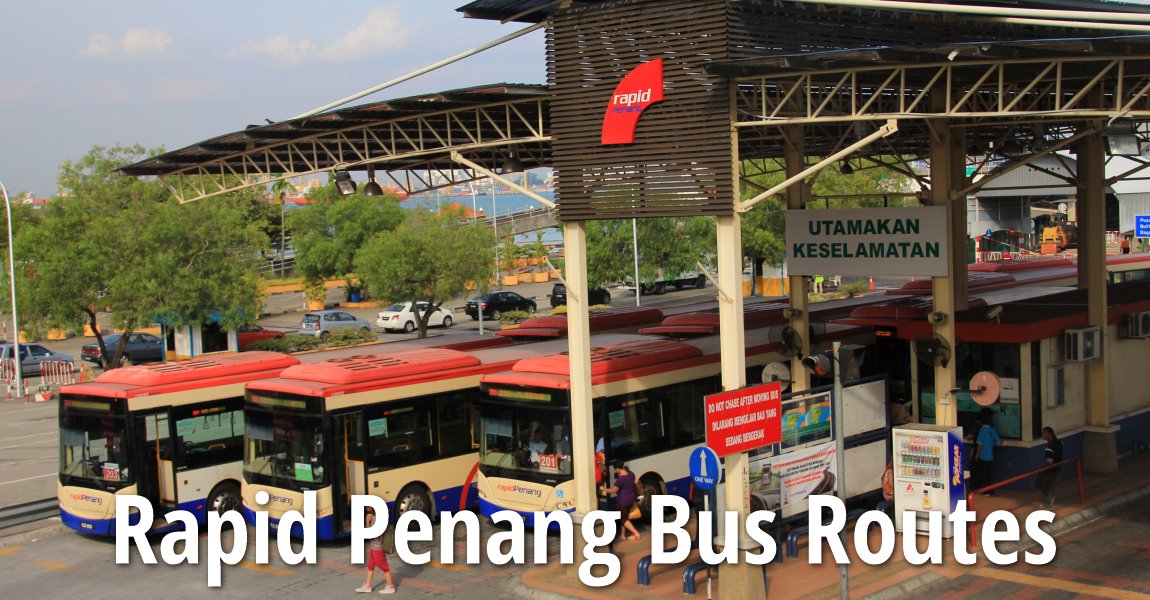 Rapid Penang Bus Routes
(3 August, 2013)


B. Melayu
Rapid Penang Bus Routes
is your guide to taking the bus in Penang. Not only are all the Rapid Penang bus routes explained in detail, I am now also updating each page to show you the location of sights along the way. This helps you determine which bus to take. I need to inform you in advance (and to apologize) that although I try to keep the information updated from time to time, there may be changes made to the bus route that is not to my knowledge. I will update the information from time to time whenever I learn of those changes.
Rapid Passport to Unlimited Free Rides for a Week
If you are visiting Penang for a short period of time, you do well to get the Rapid Passport. The Rapid Passport is a smartcards that allow you unlimited travel on the Rapid Penang buses for a period of one week. These "Passports" can be purchased at RM30 per passenger at the following locations:
- All Rapid Penang kiosks
-
Komtar Bus Terminal
-
Weld Quay Bus Terminal
-
Bukit Jambul Bus Hub
-
Penang Sentral
-
Rapid Penang Headquarters
on Lorong Kulit
If you encounter difficulties in obtaining the Passport, you may call Rapid Penang at 04 238 1212.

Rapid Penang Routes
On this page, I provide a general idea of each bus route. To know more about the route, click on the link, to get more information about the route, along with detailed maps of the route.

Other Services by Rapid Penang
Useful Information For Taking the Bus in Penang