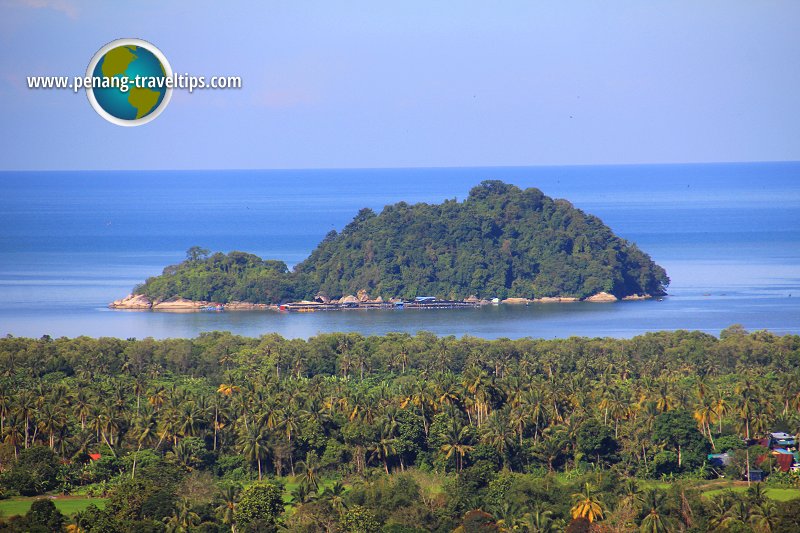 Pulau Betong
(16 February, 2013)

Pulau Betong
is a small island on the southwest corner of Penang Island. Located on the Penang side is a village called
Kampung Pulau Betong
, which gets its name from the island. The island itself is derived from the Malay word for bamboo that is tied together to form a raft.
Pulau Betong can be seen from the country road that leads to
Pasir Panjang
. The island is not accessible except by boat. Pulau Betong is uninhabited, safe for some fish-breeding activities conducted there.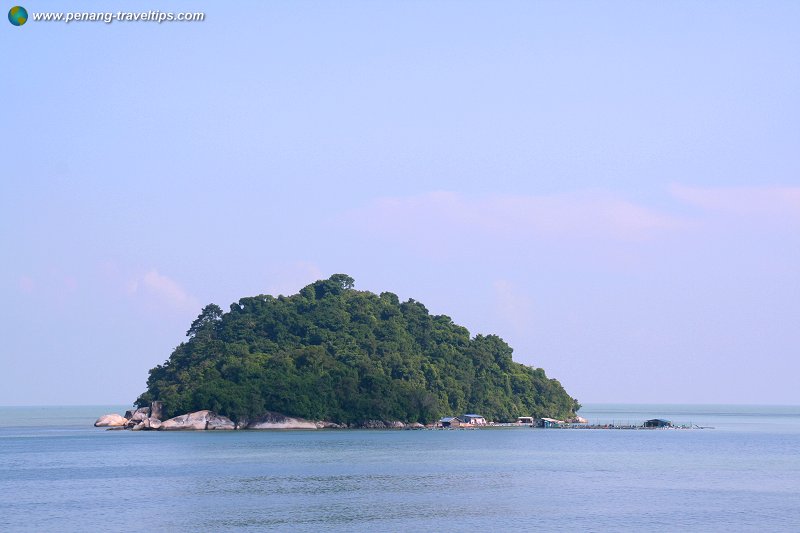 Another view of Pulau Betong

Getting there
You have to hire a boat to reach Pulau Betong. Ask the fishermen at Kampung Pulau Betong. To reach Kampung Pulau Betong, take the
Rapid Penang
Bus
401
from Weld Quay to Balik Pulau. At Balik Pulau Bus Terminal, take bus
403
that goes to Kampung Pulau Betong.
What to see or do
Pulau Betong is not a tourist site. It is visited by fishermen and anglers who hire a boat to take them there.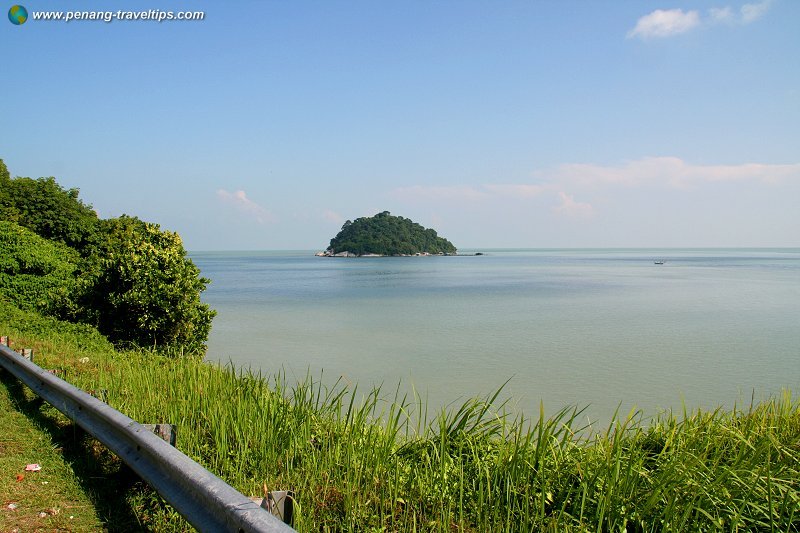 View of Pulau Betong from the road to Pasir Panjang.

Location of Pulau Betong on the map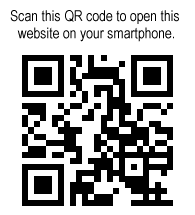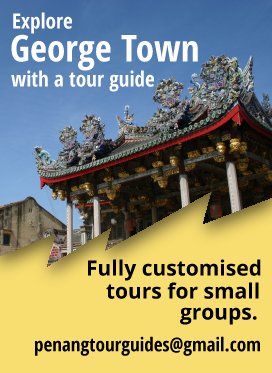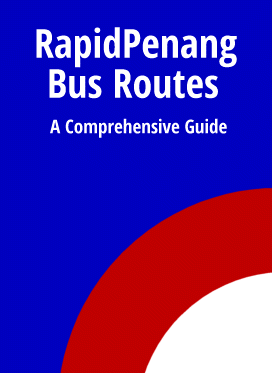 Explore the sights in Penang
So far, I have managed to write about 3430 sights in Penang, and you can explore them all right here!
Explore the rest of Malaysia
Penang Travel Tips is not just about Penang. I have described the whole of Malaysia. Yes, every state! And you can explore it right here!
Explore the Whole World!
And yes, at Penang Travel Tips, you can explore the whole world. I have described almost every country of the world, and you can start your journey exploring them from right here!