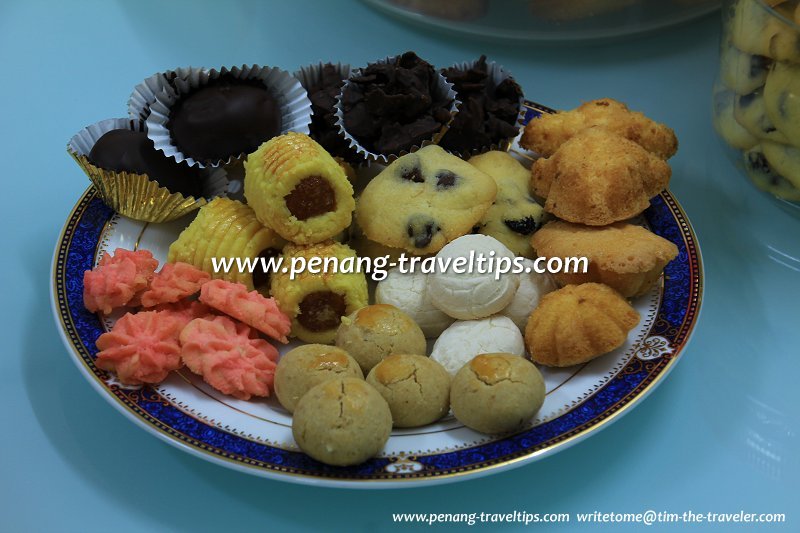 Penang Chinese New Year Cookies
(3 February, 2013)

The Chinese people of Penang have a wide range of cookies that are made specially for Chinese New Year. Many of the cookies have since been embraced by all Malaysian Chinese, including the Sinkheh who arrived in the later part of the 19th century, and whose descendants have embraced the local Chinese culture.
Perhaps the most popular of the Chinese New Year cookies is the Kuih Kapit. Another festive favourite is the Kuih Bangkit, looking as white as chalk. The Kuih Bulu, once a New Year cookie, is now available the whole year round. Not that common is Kuih Loyang.
It used to be that a few weeks before the celebrations, the womenfolk would gather around to make these cookies communally, after which they distribute among themselves. Today, with most women working outside the house, the task of making New Year cookies have been relegated to the shops. Nonetheless, there are entreprising ladies who still make these cookies and sell them to their friends and neighbours.
In this section of Penang Travel Tips I celebrate the various Chinese New Year cookies. As far as possible, I look for and include the recipes, so that if you're adventurous enough, you can try making them yourselves.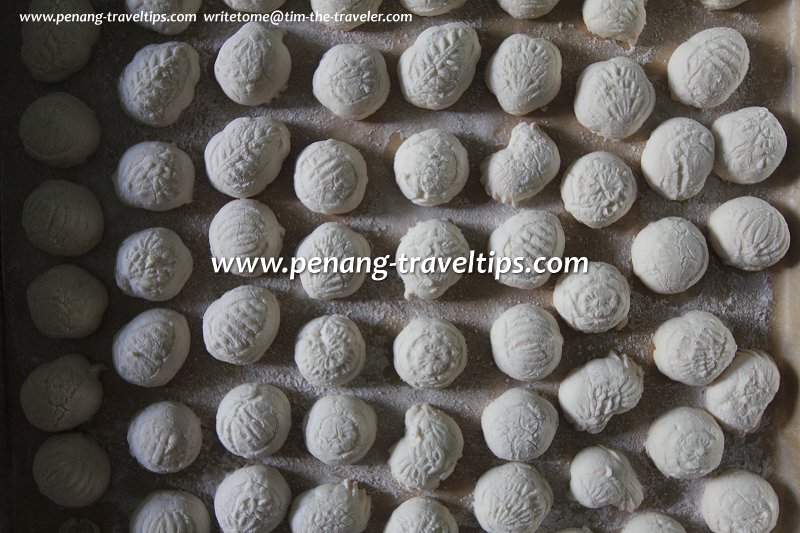 Freshly baked Kuih Bangkit
(21 January, 2013)