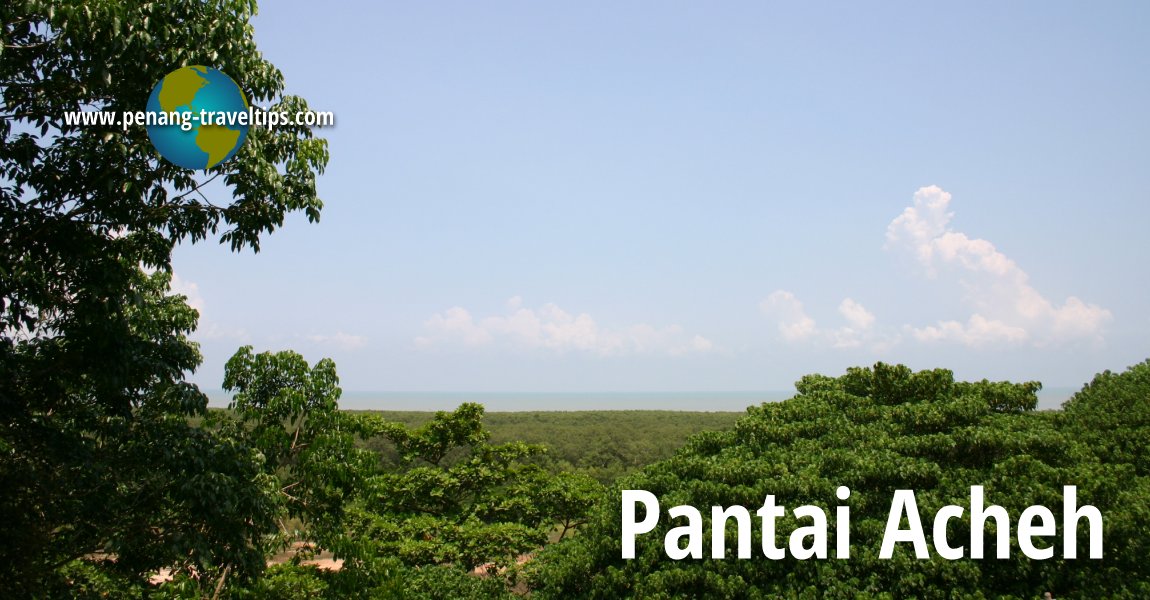 Pantai Acheh
(17 April 2004)

Pantai Acheh
is a small Chinese fishing community on the west coast of Penang Island. It is located at the end of Jalan Pantai Acheh, which links to the round-island main road. The village is remote and to a great extend, detached from the hustle and bustle of the rest of Penang. On the way towards the village is the
Sheikh Tahir Observatory
, an Islamic astronomical centre where the sighting of the new moon is done at the end of the fasting month.
Amenities
Let me list them for you: there are no supermarkets here, no shopping malls, no hypermarkets and the nearest hospital is in
Balik Pulau
. At the moment, there aren't any housing development worth mentioning. If you should be contemplating a home in Pantai Acheh, you are most likely into a life as fisherman or farmer, or you simply want to enjoy the green acres.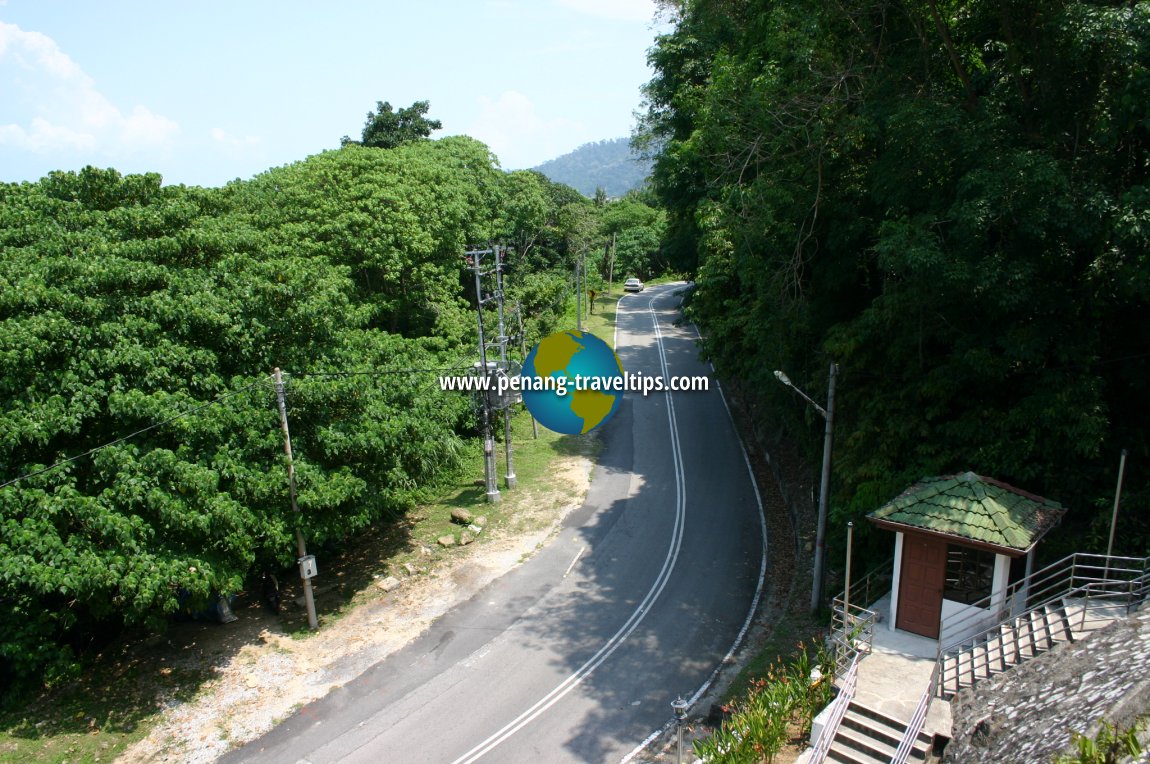 Jalan Pantai Acheh
(17 April, 2004)

Getting there
Rapid Penang
Bus No.
404
goes to Pantai Acheh from
Balik Pulau
.
Location of Pantai Acheh on the map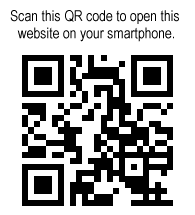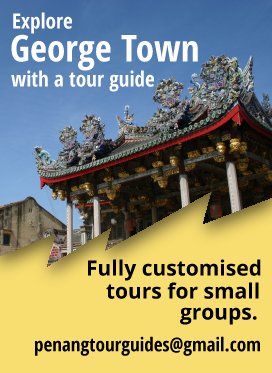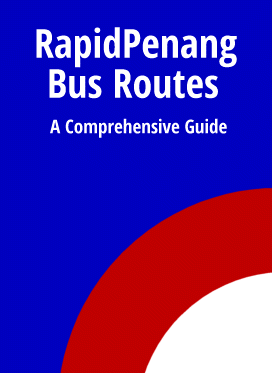 Explore the sights in Penang
So far, I have managed to write about 3430 sights in Penang, and you can explore them all right here!
Explore the rest of Malaysia
Penang Travel Tips is not just about Penang. I have described the whole of Malaysia. Yes, every state! And you can explore it right here!
Explore the Whole World!
And yes, at Penang Travel Tips, you can explore the whole world. I have described almost every country of the world, and you can start your journey exploring them from right here!