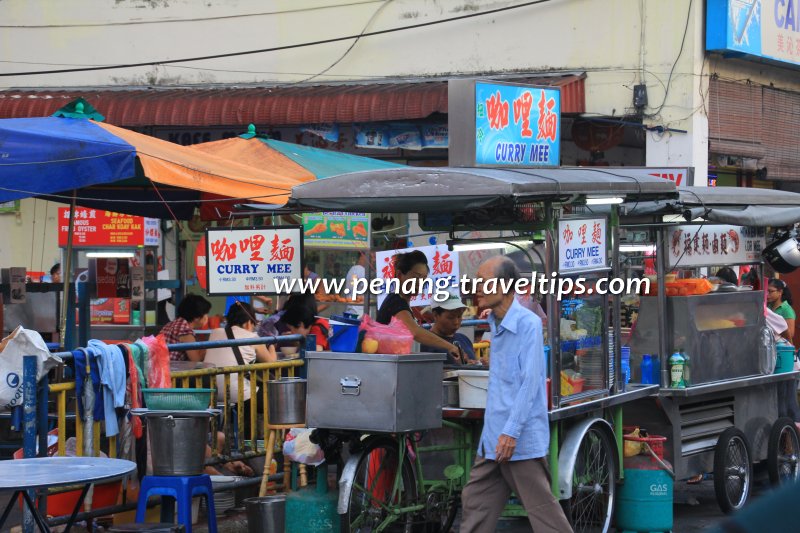 New Lane Hawker Centre
(16 August, 2013)

The
New Lane Hawker Centre
(GPS: 5.41488, 100.32662) is a popular destinations for street food in George Town, Penang. Located on the Macalister Road end of
New Lane
, it comprises an open-air eatery occupying the curb and parking space of
Wisma Central
, as well as a number of coffee shops on both sides of the street.
The stalls at New Lane Hawker Centre began operating at around 6:00 pm in the evening, and continues until about 10:00 pm. There are many stalls here offering a wide selection of hawker food, both along the street as well as within the many coffee shops. Among the stalls operating along the street include the chee cheong chook,
chee cheong fun
,
curry mee
,
fried oyster
, grilled fish,
Hokkien char
, jiu hu eng chye,
koay kak
,
duck meat koay teow thng
,
laksa
,
popiah
, porridge,
sar hor fun
, sui kow,
wan tan mee
and yong tau foo. There are many more stalls within the coffee shops, some selling the same hawker food as those available on the streets and some selling their own specialties. You can order the food from the coffee shops into the streets and vice versa, but you are expected to order the drinks from the drinks stall operating the premises. The coffee shops charge a fee on patrons who do not order drinks.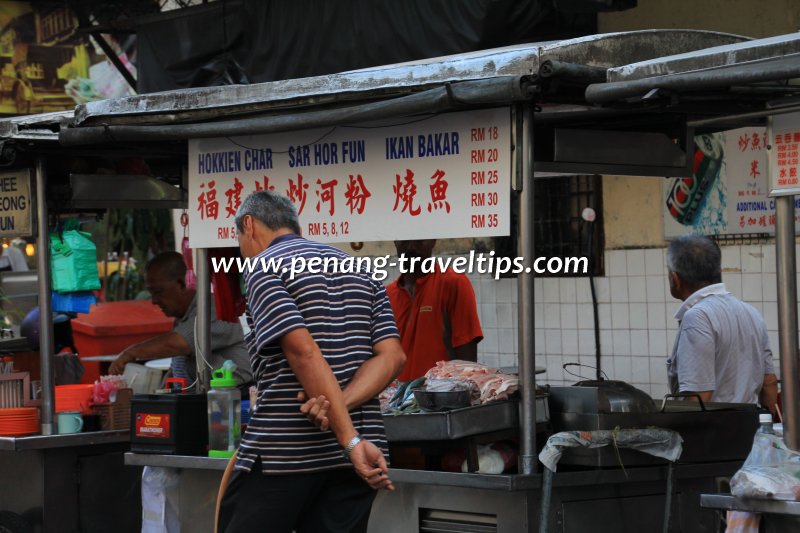 Hokkien Char stall at New Lane
(16 August, 2013)

Visits to New Lane Hawker Centre
I visit the New Lane area for street food dinner quite regularly, usually going to one of the coffee shops which sells
yee foo mee
and fried fish bihun (I shall write about this separately). On occasion, my wife and I also go to Sin Yin Nam Cafe. In the morning, there is a nice
Hokkien Mee
stall operating there (it probably operates during dinner time also, but we've never had Hokkien Mee there in the evening).
Our most recent visit (from the date I write this ) to New Lane Hawker Centre was on 16 August, 2013. We ordered the jiu hu eng chye, fried oyster and gu bak koay teow from Sin Yin Name Cafe. I also ordered the koay kak from the street. For drinks, we ordered an iced barley and lemoned dragon fruit juice.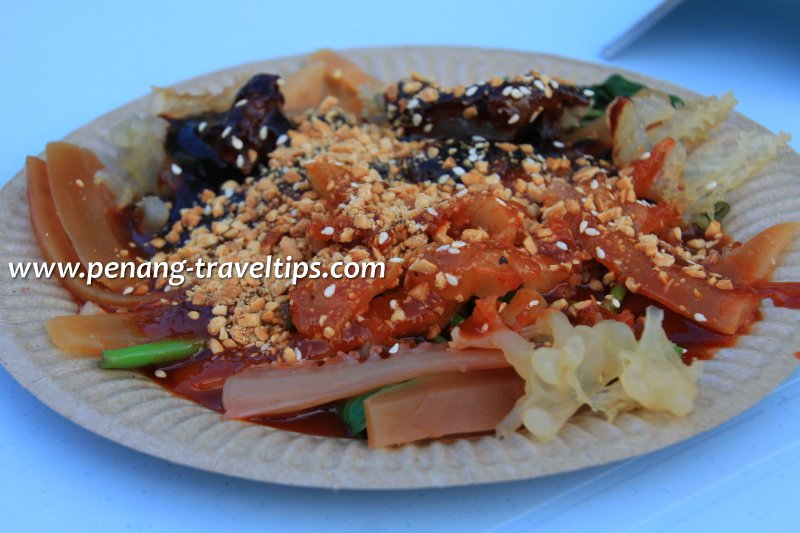 Jiu hu eng chye at New Lane Hawker Centre
(16 August, 2013)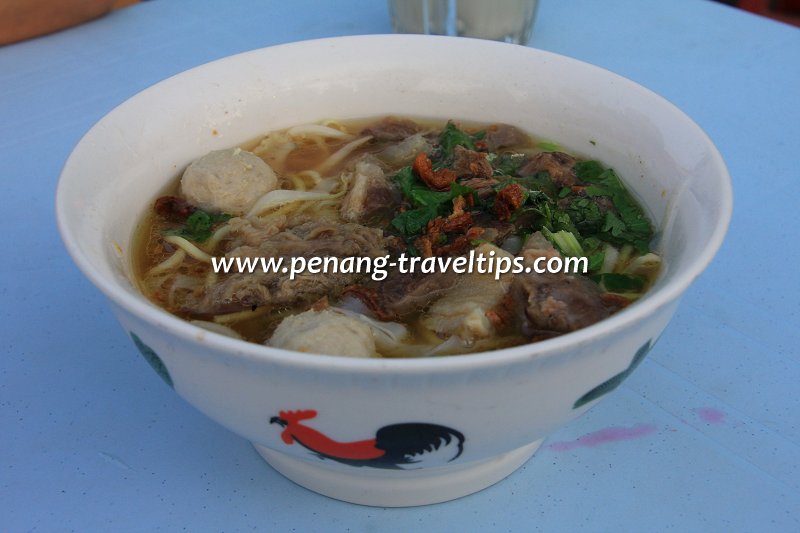 Gu bak koay teow at New Lane Hawker Centre
(16 August, 2013)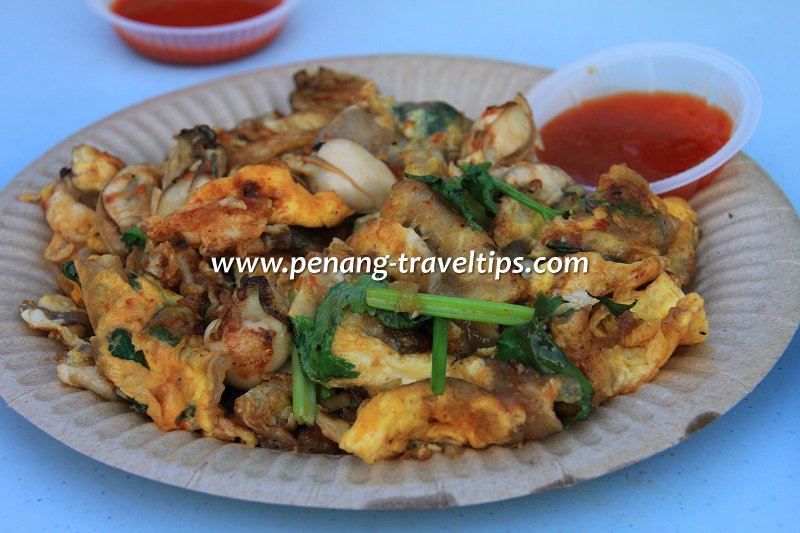 Fried oyster at New Lane Hawker Centre
(16 August, 2013)

This being a popular street food destination, we found that food prices are on the high side. The dragon fruit drink cost RM4.50. The service was swift for the jiu hoo eng chye, fried oyster and gu bak koay teow. In fact, as I went around ordering food, the gu bak koay teow was ready and had arrived at my table before I returned to it. However, they got my order wrong. I distinctly mentioned only koay teow, no mee, and yet they brought koay teow and mee. My wife accepted the order without realising it was wrong, so we decided not to send it back. Nevertheless, the gu bak koay teow is quite good, though my wife would have preferred it with only koay teow.
We went to New Lane Hawker Centre that evening because my wife suddenly developed a craving for jiu hu eng chye, which we haven't taken for a while. She liked the one at Sin Yin Nam Cafe, so we decided to order from that stall. It turned out not to be as nice as she remembered - though to me it was acceptable. The fried oyster was also quite okay, though the dip provided was too little.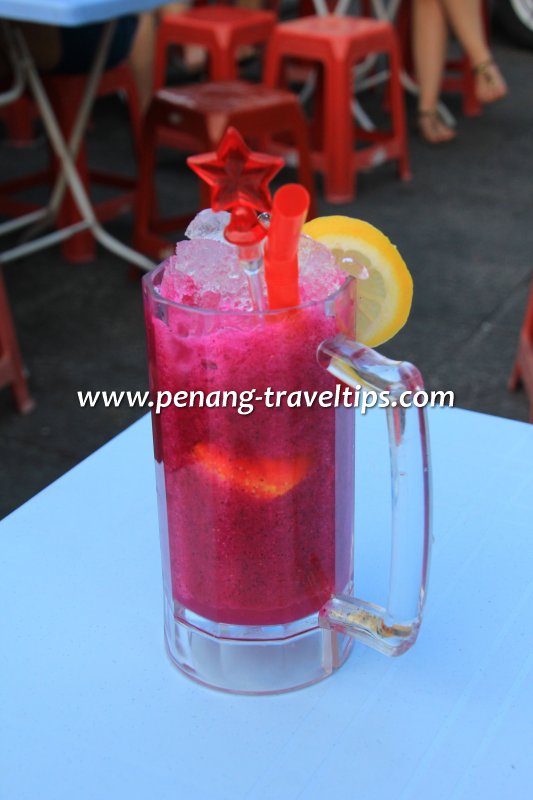 Lemoned dragon fruit juice at New Lane Hawker Centre
(16 August, 2013)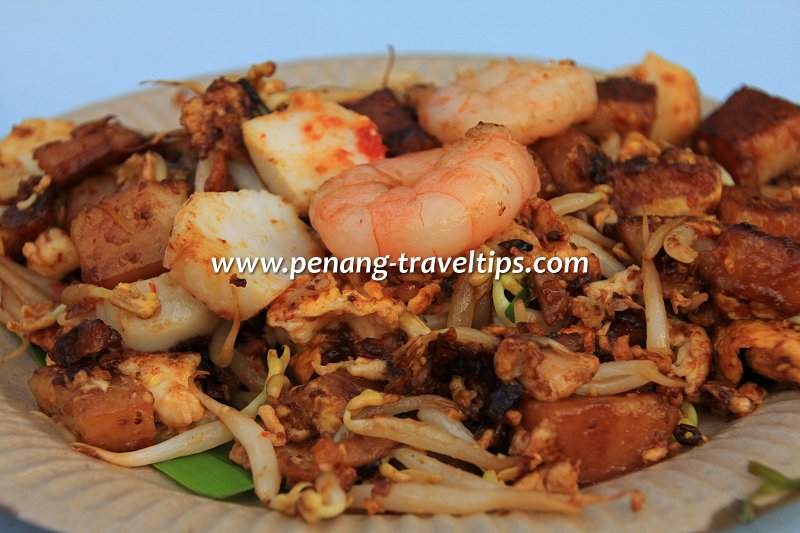 Koay Kark at New Lane Hawker Centre
(16 August, 2013)

The only item we found to be quite lousy was the koay kak. It was very slow in arriving. I do not know what the hawker was doing, but he and his China-worker seemed to be at the stall the whole time. It took them a while to serve the koay kak, which was also not as tasty as I would have wanted. Though it looked okay, it was quite dry. This was supposed to be seafood koay kak. The "seafood" part means two fish balls and two prawns. I would prefer that the prawns are fried with the koay kak, but no, they were simply placed on top. So they were like separated toppings that did not acquite the taste of the koay kak.
Getting there
It is possible to walk to the New Lane Hawker Centre from the
Komtar Bus Terminal
. Take
Tek Soon Street
heading west till
Penang Road
. Turn left and go along Penang Road until
Magazine Circus
, then continue on Macalister Road until you arrive at New Lane on your left. The hawker centre will be in full swing in the evening.
New Lane Hawker Centre is on the map of Macalister Road
Timothy Tye's Penang Eating Tips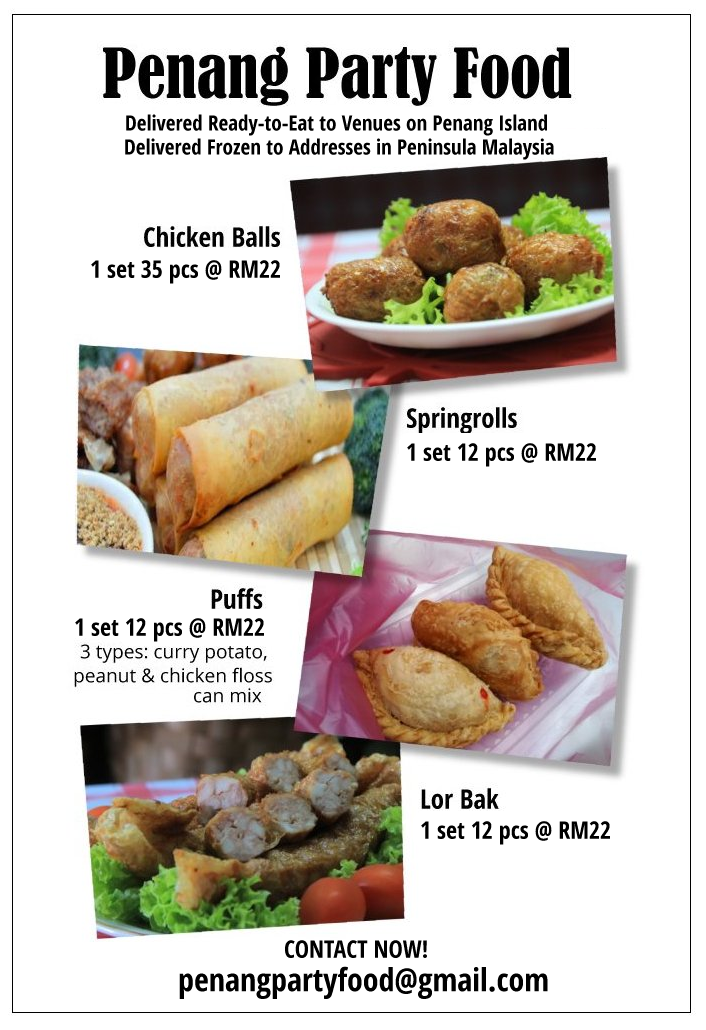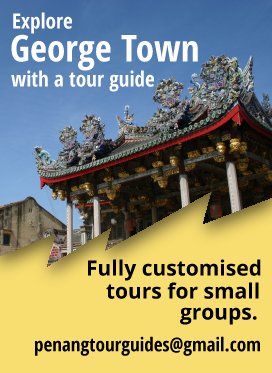 All about me
Welcome to my Singapore Travel Tips!
On top of writing Penang Travel Tips, I am expanding my writings to cover Singapore. These are the pages completed so far.