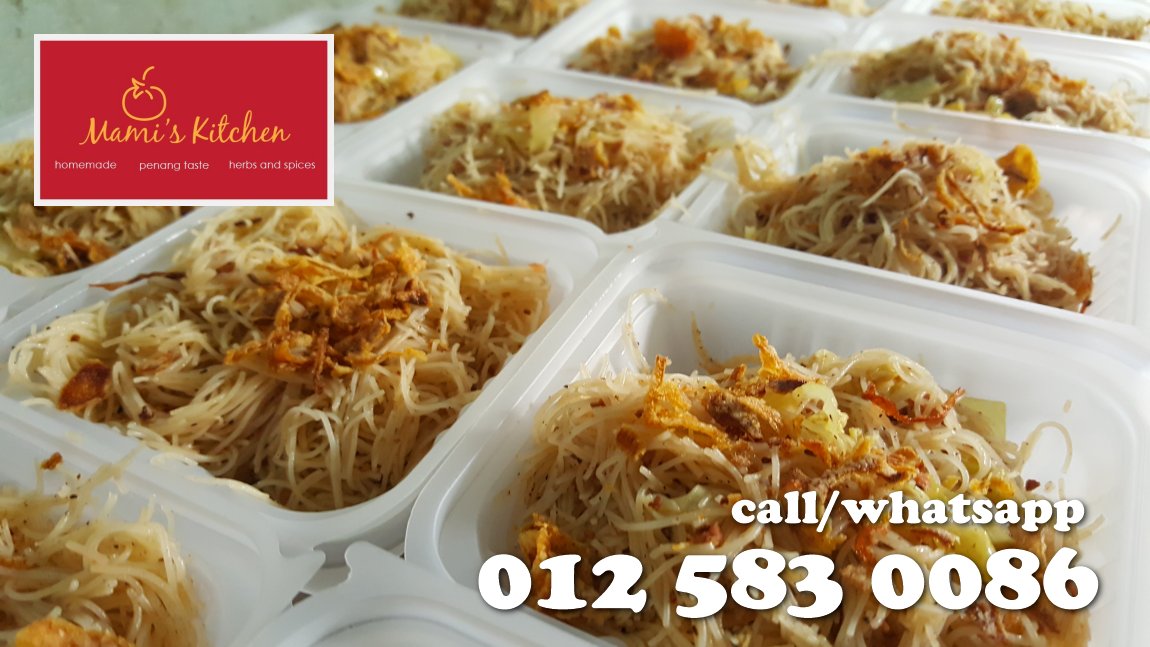 Mami's Kitchen
© Mami's Kitchen
Mami's Kitchen
is a homecooked Malay food catering business. It is started by Mami, an Indian Muslim lady and her adult son, and is one of my business partnerships. I have known the son for quite some time. Recently his mother, who is a very good cook of Indian Muslim food, decided to start a catering business to supplement the family income. So they decided to call the business Mami's Kitchen. Having tasted Mami's cooking, I was so pleased with the food, that I agree to partner up with them, to give their business publicity.
Mami's Kitchen offers excellent Malay-style homecooked food. This is not like food from the
pasar malam
, but more like homecooked meals you would get in a Muslim household. Presently, Mami's Kitchen offers ready pack meals comprising meat, vegetables and a selection of rice such as Tomato Rice, Nasi Minyak and Briyani Rice. As this is cooked to order, we would need three days advance notice in order to purchase the necessary raw ingredients and prepare the food fresh for you. They will get the meat from the supplier on the day of cooking, to maintain complete freshness.
Mami's Kitchen is an excellent choice for those seeking good homecooked halal food, straight from the Muslim home kitchen. Minimum order is 30 persons, so it is something worth considering if you are holding a celebration at home or company function, and are looking to serve authentic Malay-style homecooked food to your guests.
To find out more, or to place an order with Mami's Kitchen, contact the number below.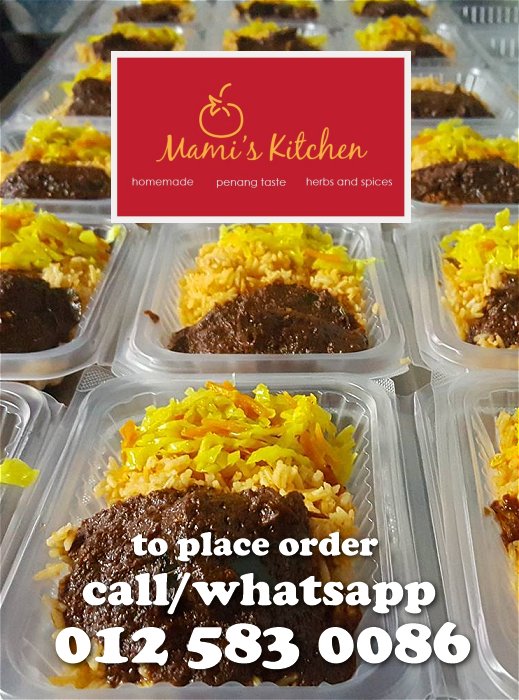 Mami's Kitchen
© Mami's Kitchen
Copyright © 2003-2017
Timothy Tye
. All Rights Reserved.