Loke Mansion, Gurney Drive, Penang
---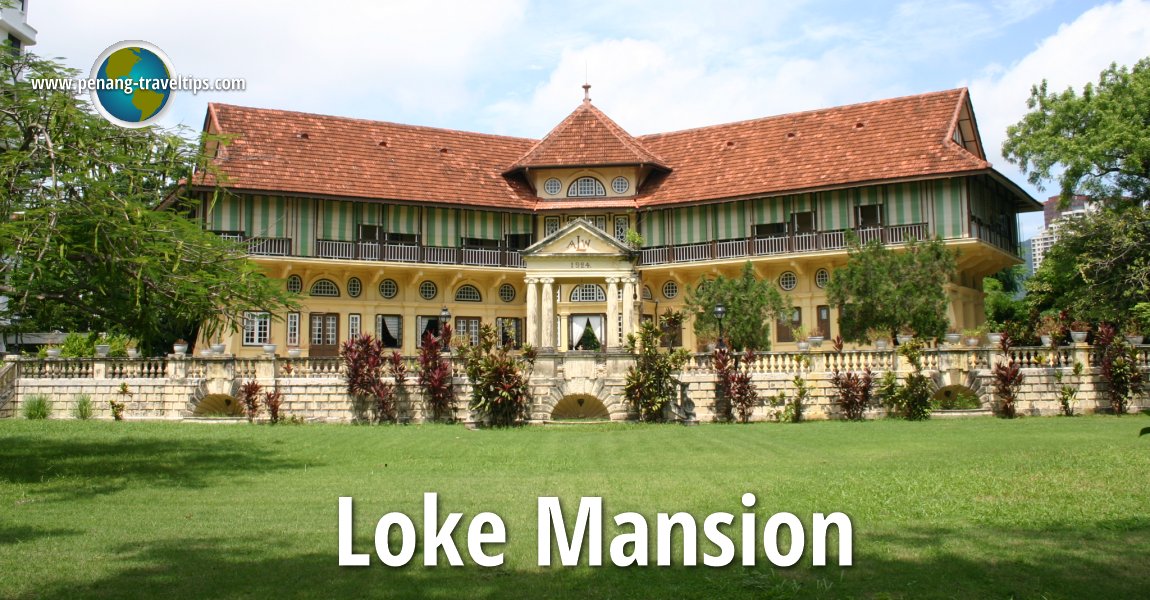 Loke Mansion, seaward façade (4 June 2006)




Loke Mansion is a handsome heritage villa in Gurney Drive, Penang. Loke Mansion was built by Alan Loke, the son of tycoon Loke Yew, in the Arts & Crafts architecture style around 1924-25. The northern seafront where it was located, which is today Gurney Drive, was then called North Beach.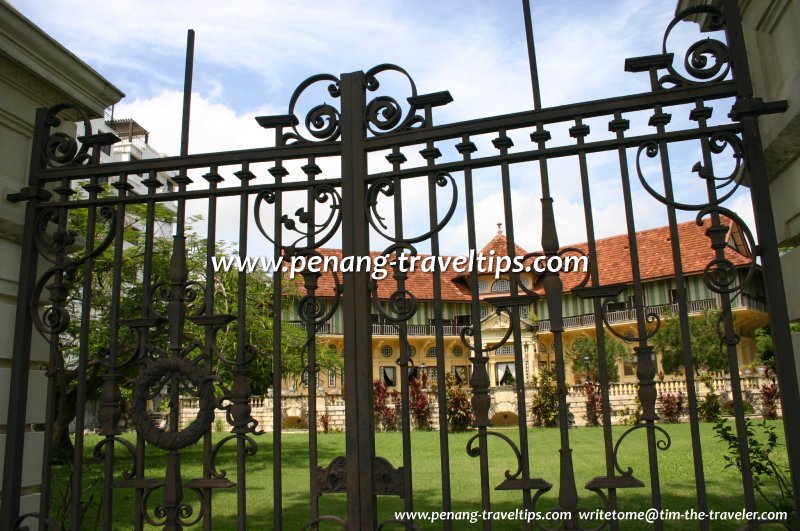 Loke Mansion, main gate to Gurney Drive (4 June 2006)





For many years, Loke Mansion was occupied by Alan's brother Loke Wan Yat, who raised his family in its grand surrounding. After the family left Penang, Loke Mansion was left uninhabited, safe for its loyal caretaker who continued to maintain the building in as well a condition as could be expected. However, natural wear-and-tear manifested in the form of leaky roofs, broken gutters, and other general dilapidation. A restoration was carried out in 2003.

Loke Mansion is built on a plan like a butterfly, with two outstretched wings. Despite it looking big from the outside, it is actually quite small and cosy inside. The central foyer is where one of the two sets of staircase going upstairs is located. The living room and dining room are on the east wing, with a pantry and doorway to the kitchen quarters. The west wing is presently a storage area holding. Upstairs are a few bedrooms and bathrooms.
Updates
Loke Mansion is open for a rare visit on 18 April and 21 April, 2012. Entry is by donation of RM50 per person. Refreshment will be provided. Those wishing to visit should register your booking with the Penang Heritage Trust at 04 264 2631 before the date. Only a limited number of visitors are accepted.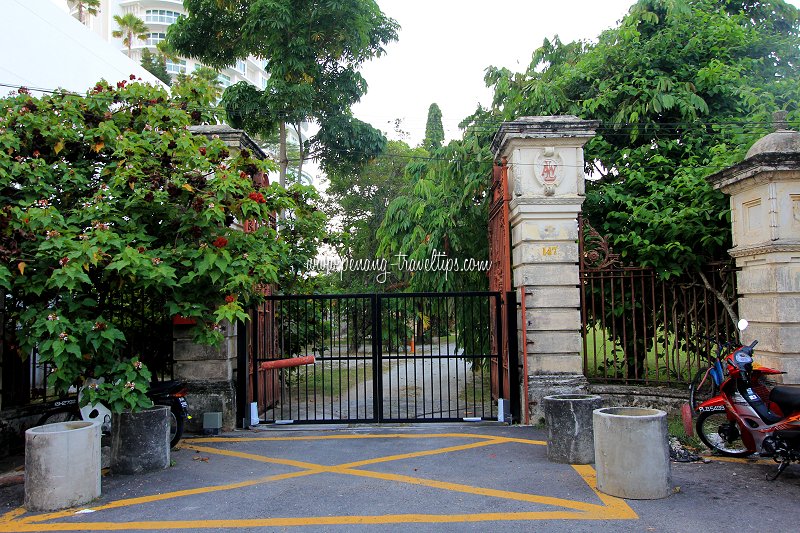 Kelawei Lane entrance to Loke Mansion (19 June, 2014)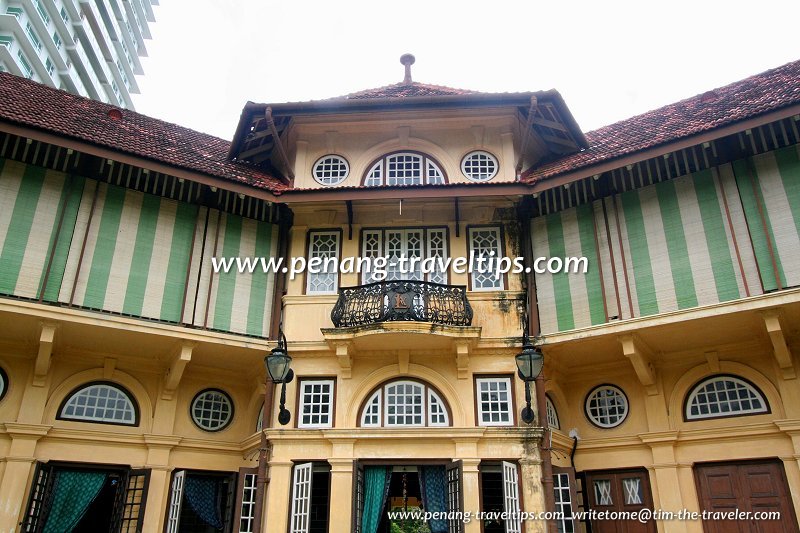 Loke Mansion, seaward view (9 Oct 2009)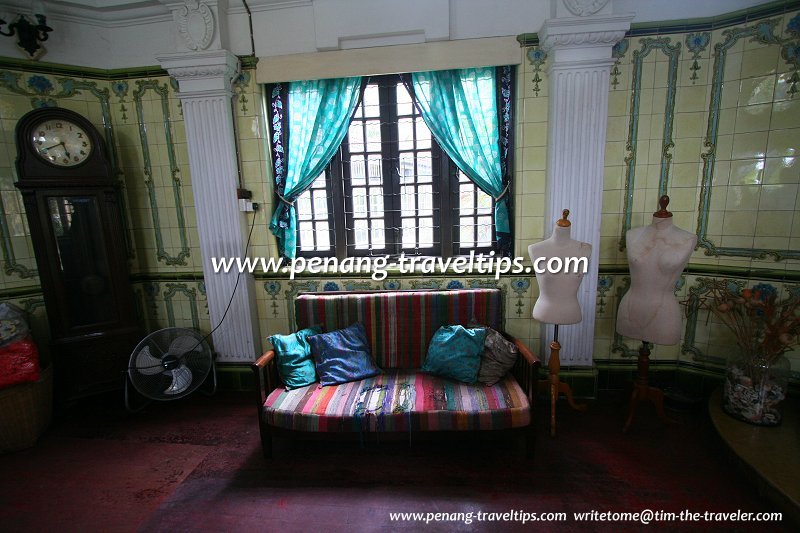 Loke Mansion, couch in the living room (9 Oct 2009)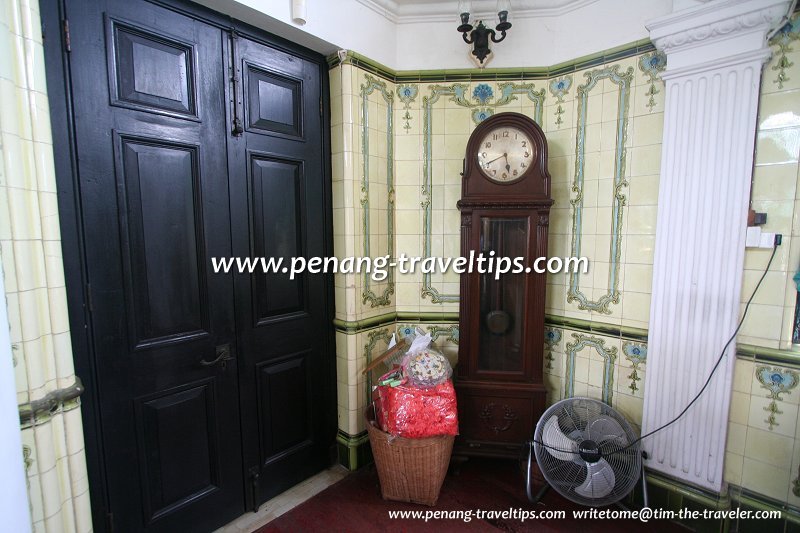 Loke Mansion, grandfather's clock, dining room (9 Oct 2009)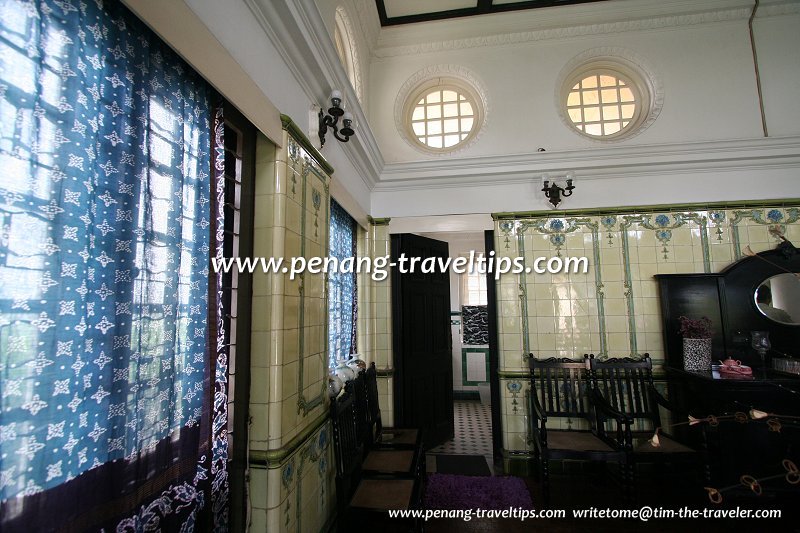 Loke Mansion, dining room (9 Oct 2009)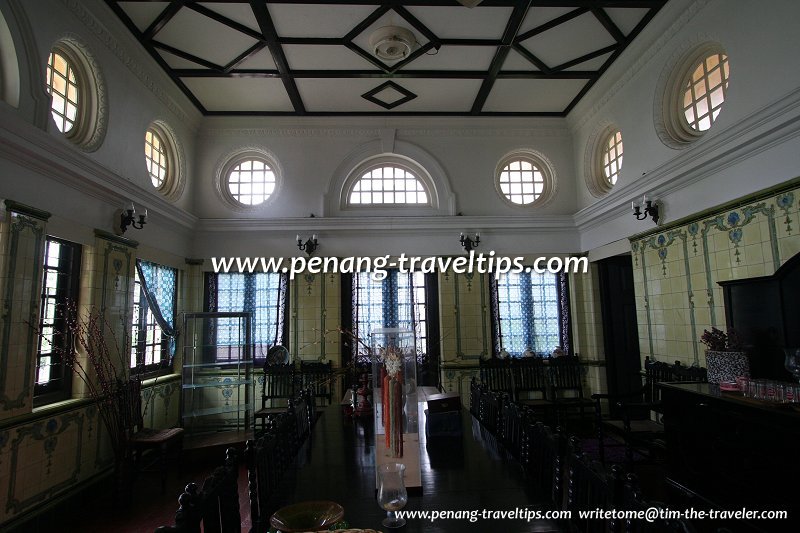 Loke Mansion, dining room (9 Oct 2009)



Loke Mansion, chairs (9 Oct 2009)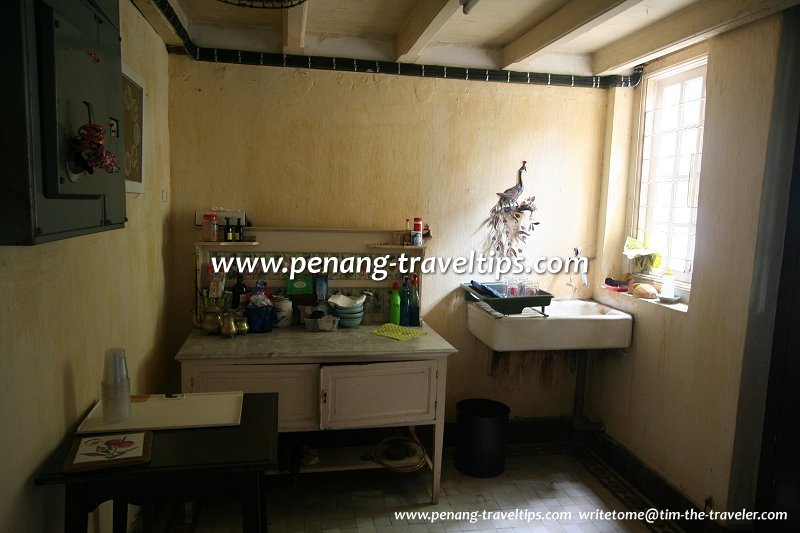 Loke Mansion, pantry (9 Oct 2009)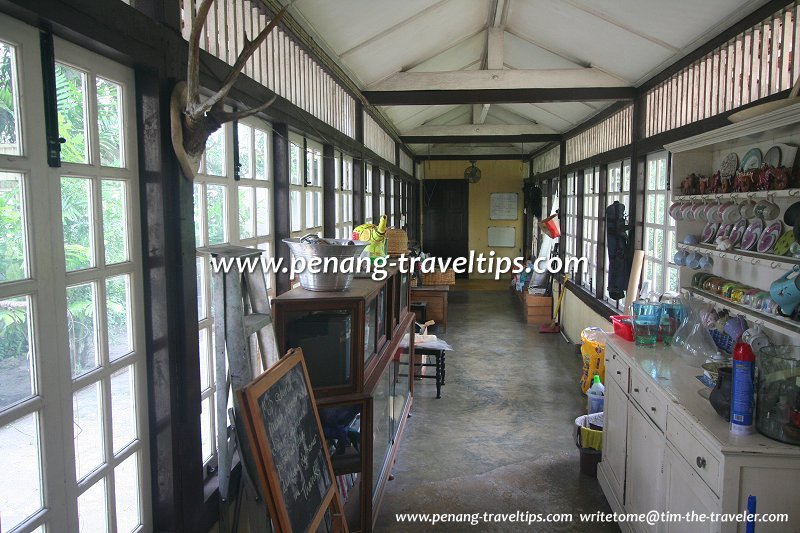 Loke Mansion, dry kitchen (9 Oct 2009)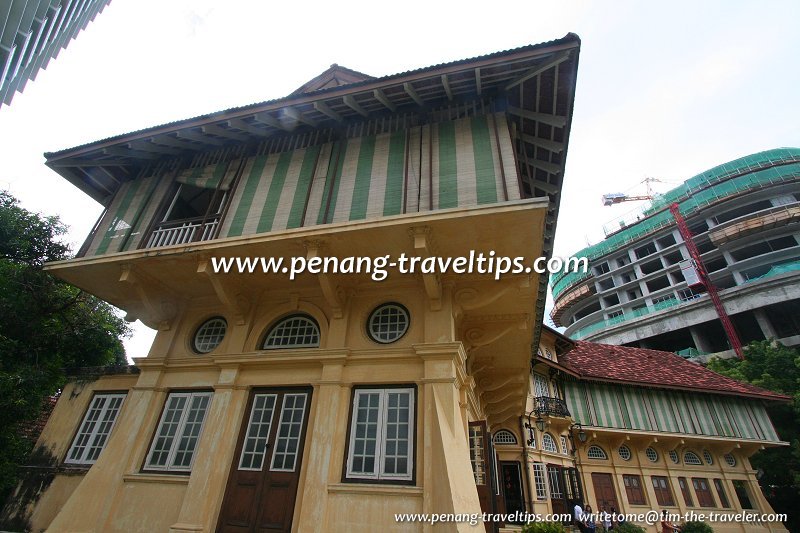 Loke Mansion, east wing (9 Oct 2009)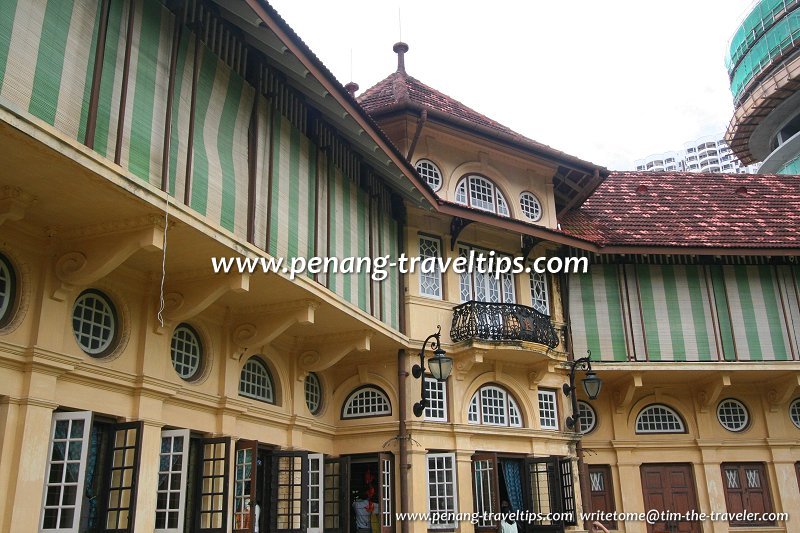 Loke Mansion (9 Oct 2009)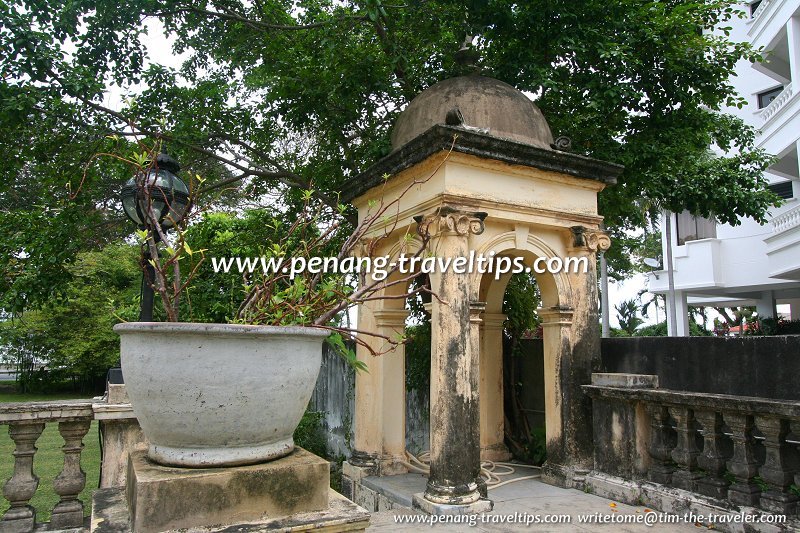 Cupola at Loke Mansion (9 Oct 2009)



Loke Mansion, pavilion (9 Oct 2009)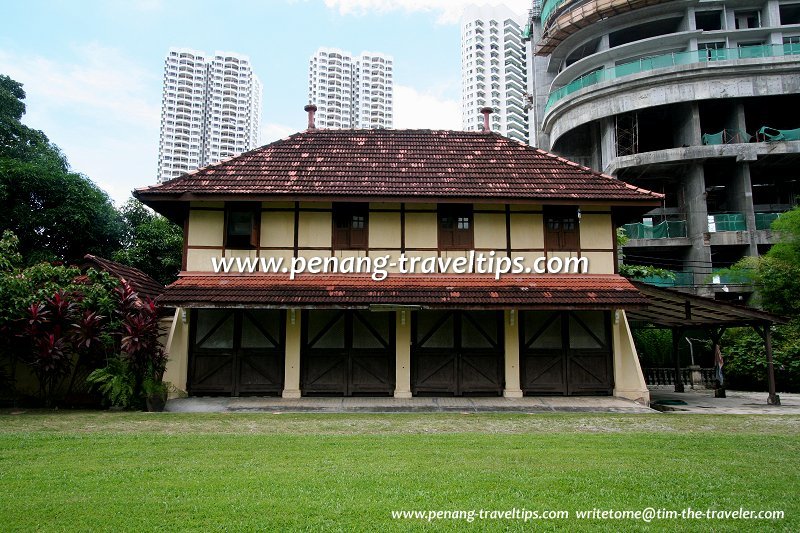 Loke Mansion, gardener's outhouse (9 Oct 2009)


View Larger Map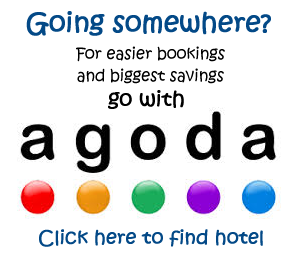 Going somewhere? Whether you are travelling to Penang or from Penang or from somewhere else to somewhere else, you can now book your bus tickets online right here! Pay using credit cards (Visa, Mastercard, American Express), Paypal, or even bank transfers!





Hello and welcome to my website, Penang Travel Tips, yay! As you would expect, the articles on this website don't write themselves. Well, they are all written by me, Timothy Tye, based on my research and exploration of Penang.

I created it to compile everything that I know about Penang and to share it all with you. I hope my website provides you the information you are looking for, and that you will enjoy browsing and reading it! If you found any errors, please let me know so that I can correct it. For all correspondences, click here to contact me. Thank you and have a nice day!


Copyright © 2003-2015 Timothy Tye. All Rights Reserved.
---
Terms & Condition of Use | Privacy Policy