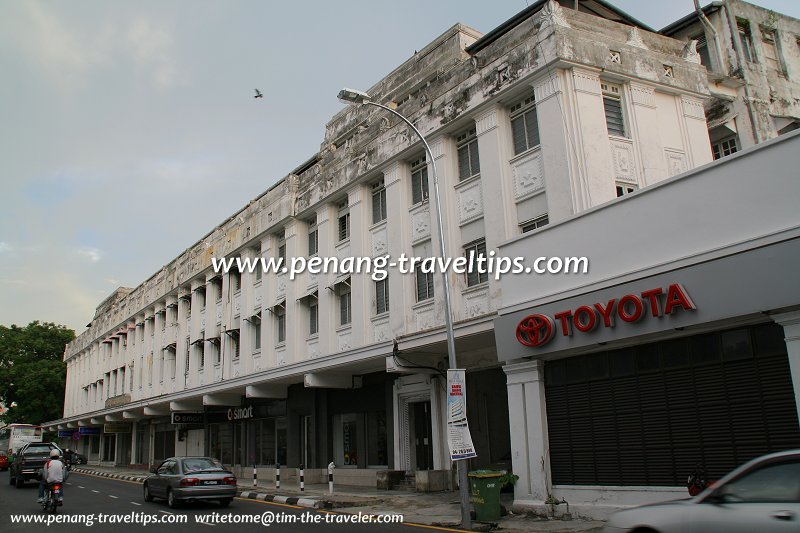 Lim Lean Teng Mansions
(2 June, 2007)


Lim Lean Teng Mansions
(GPS: 5.42335, 100.33409) is not a residential mansion but a three-storey office block along
Farquhar Street
in George Town. The second and third storey comprises a series of pilasters alternating with windows.
The ground floor is occupied by car showrooms. Among the brands of cars displayed here are the Smart Cars and Mercedes-Benz. Lim Lean Teng Mansions was built by Ho Kim Teik, who established Georgetown Motors in 1913 to sell different makes of cars including Page, Empire, Austin, Stoneleigh and Mitchel.
Getting there
Lim Lean Teng Mansions is located along the one-way section of Farquhar Street, on the opposite side of the road from the E & O Hotel. It is in a rather neglected state at the moment, and could use with a fresh coat of paint.
Lim Lean Teng Mansions is on the map of Farquhar Street
Other pages in this website mentioning Lim Lean Teng