Kedai Kopi Baru Hari Hari Datang
(GPS: 5.4178, 100.33233) is a coffee shop at the junction of
Kuala Kangsar Road
and
Chowrasta Road
. Its address is 28 Kuala Kangsar Road. The building is an example of the
Modern style architecture
from the 1960s. Even its amusingly lengthy name smacks of the sixtish style. "Baru Hari Hari Datang" is Malay for "so that you come everyday" (LOL).
Kedai Kopi Baru Hari Hari Datang does brisk business in the morning, when the
Chowrasta Market
is in full swing. During that time, Kuala Kangsar Road would be congested with stalls and shoppers.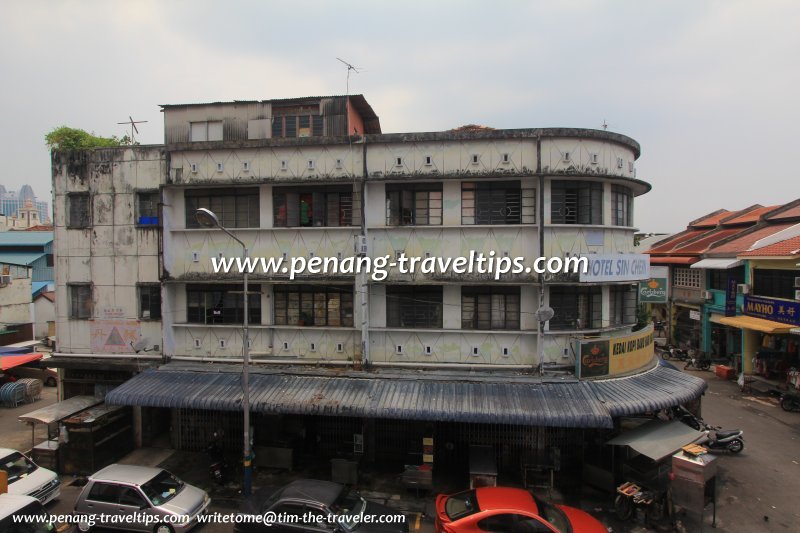 Kedai Kopi Baru Hari Hari Datang, in the Modern style
(30 July 2012)

Kedai Kopi Baru Hari-Hari Datang is on the map of Jalan Kuala Kangsar
Timothy Tye's Penang Eating Tips
Timothy Tye's Penang Eating Tips