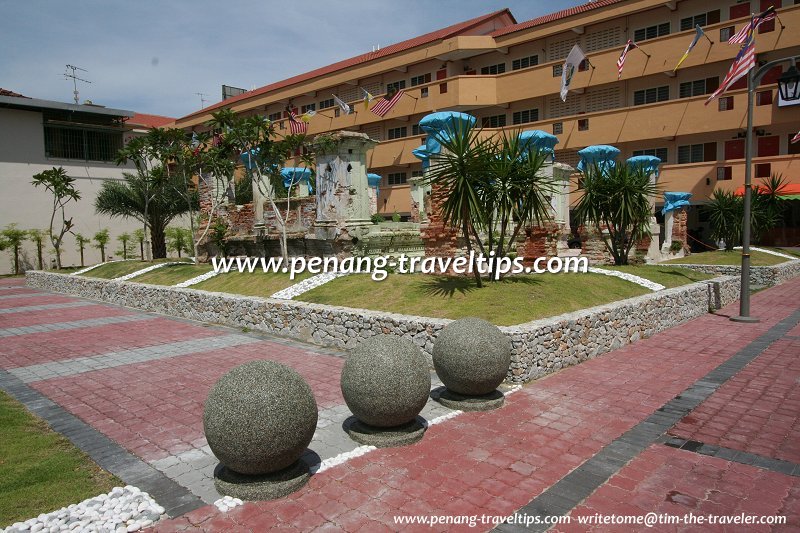 Kapitan Keling's Tomb, Penang
(17 November, 2010)


The
Kapitan Keling's Tomb
is the restored ruins of a mausoleum at
Kampung Kolam
, George Town. It is the tomb of Cauder Mydin Merican, the leader of the Indian Muslim community, known as Kapitan Keling, who founded the
Kapitan Keling Mosque
.
The Merican clan was one of the wealthiest families of Tamil Muslims to have settled in George Town. Hailing from Tamil Nadu, the Mericans were seafarers and merchants. As the leader of the Tamil Muslims, the Kapitan Keling was granted an 18-acre plot in 1801 by the then Lieutenant Governor of Prince of Wales Island, George Leith, for the purpose of building a "Mohammedan church", that is to say, a mosque.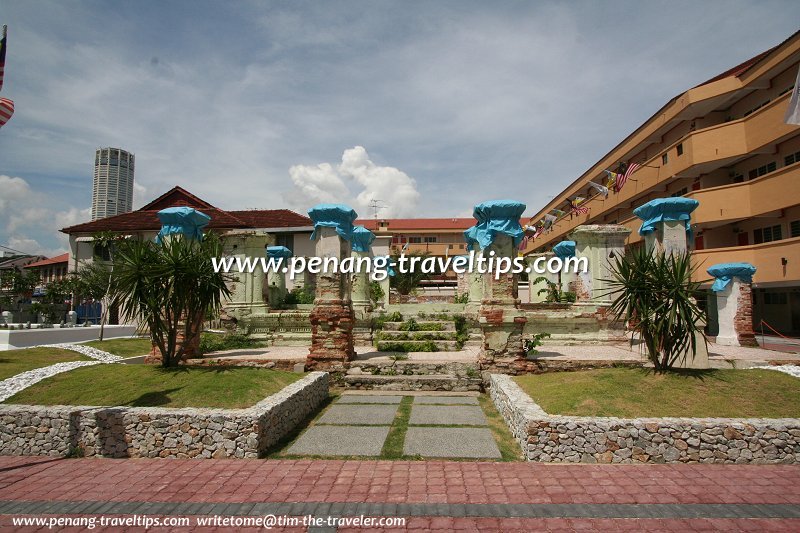 Front view of the Kapitan Keling Tomb
(17 November, 2010)

The Kapitan himself owned the land to the west and south of the mosque. He had his home built at Kampung Kolam, the village that got its name from the water tanks. When he passed away in 1834, a grand tomb was built for him. It was in the form of a pavilion supported by columns. It is even grander than the tomb of Tengku Syed Hussain Idid, the founder of the
Acheen Street Mosque
.
Over the decades, however, the Kapitan Keling's tomb became neglected as future generations lost touch with their heritage. It was only recently, with the inscription of the area as within the core zone of George Town's UNESCO World Heritage Site, that interest was revitalized to understand the history of the mosque and its founder. Thanks to the Trustees of the Kapitan Keling Mosque, the tomb of Cauder Mydin Merican was cleared and restored. The area is landscaped and planted with frangipannis. Although it is still in a state of ruins, it is now preserved and can be appreciated by all.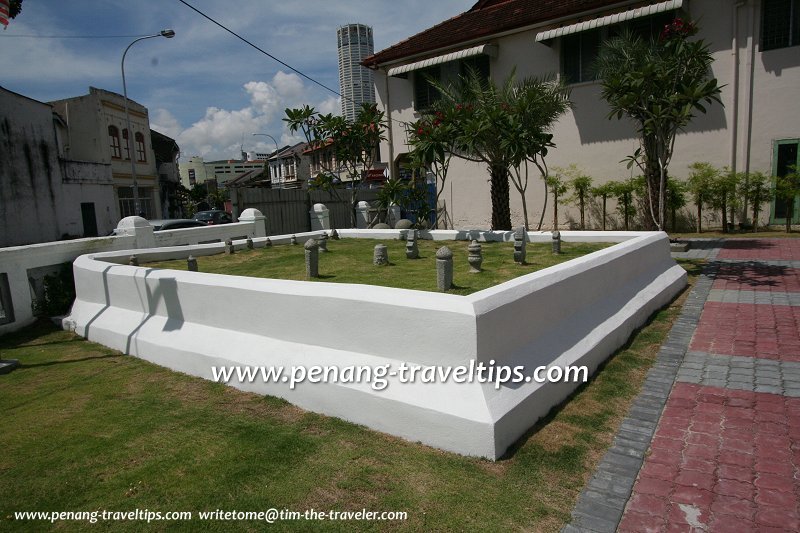 Old Muslim graves at the Kapitan Keling Tomb
(17 November, 2010)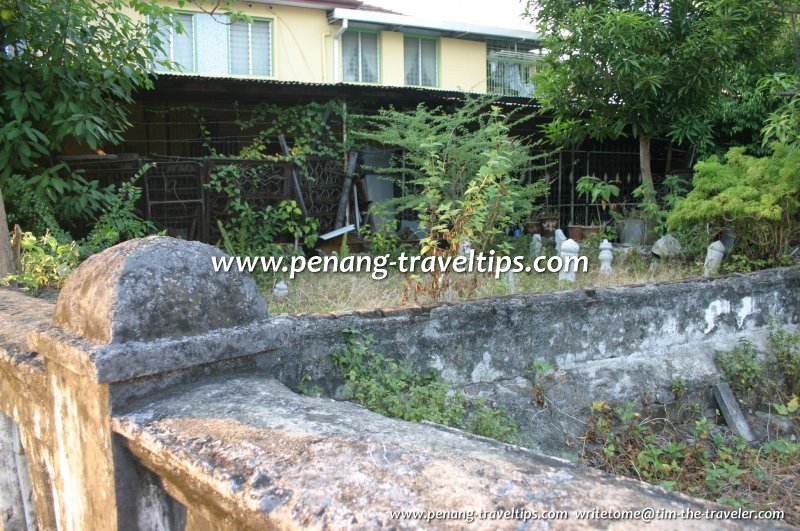 The old Muslim graves before restoration
(26 January, 2005)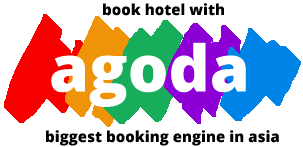 Getting there
The Kapitan Keling's Tomb is located off Kampung Kolam. To get there, you can take
Rapid Penang Free Shuttle Bus
to Station No. 15 (Kampung Kolam).
Location of Kapitan Keling's Tomb
Latest Pages & Updates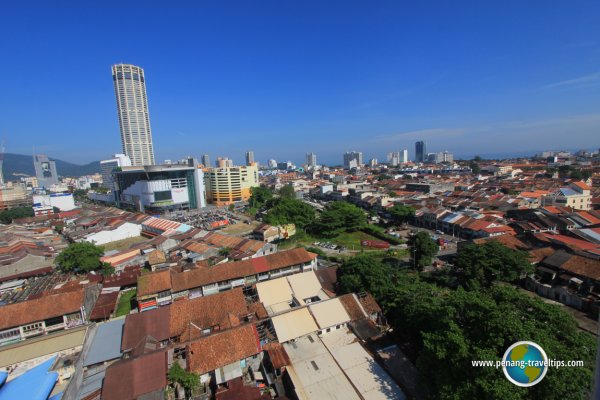 Useful Tips for Visiting Penang
You are visiting Penang soon and you are excited to make it a memorable trip. But you have many questions - how to take the bus, where to get a taxi, which hotel to choose. I have received these questions over and over. To help you enjoy a wonderful holiday in Penang, I have put together a list of articles I have written on this subject. Please read through them. I am sure there is something useful to answer the questions you may have.
Enter
Even more sights to discover on Penang Travel Tips!
There's thousands and thousands of sights waiting for you to explore and discover. Here are just some of them!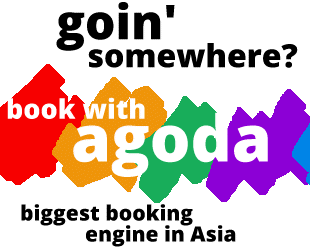 Buy Your Long-Distance Bus Tickets Here!
If you are planning to travel Malaysia and Singapore by bus, you can now purchase your long-distance bus tickets directly from
Bus Online Ticket
, where you get to check the schedule as well as price of tickets from various bus companies.
About me
My name is
Timothy Tye
. I write this website to provide people information on Penang. Together with
Exploring Malaysia
and
Big World Out There
, I am describing everything around me. If you run a business, hotel or restaurant in Malaysia, feel free to let me know, and I will list it on my website. To do that, just complete the
Add My Business
form. It's free!
As a Christian, I write this website so that
God's Good News
can reach every corner of the world and connect with those needing it. Why is this message important for all mankind? Because we would never know
if tomorrow never comes
.
To know more about me, visit my personal website,
www.timothytye.com
. To ask me a question or if you found an error, please let me know. You can reach me
here
. Thank you for visiting, and have a great day!
Copyright © 2003-2015
Timothy Tye
. All Rights Reserved.