Kapitan Keling's Tomb, Penang
---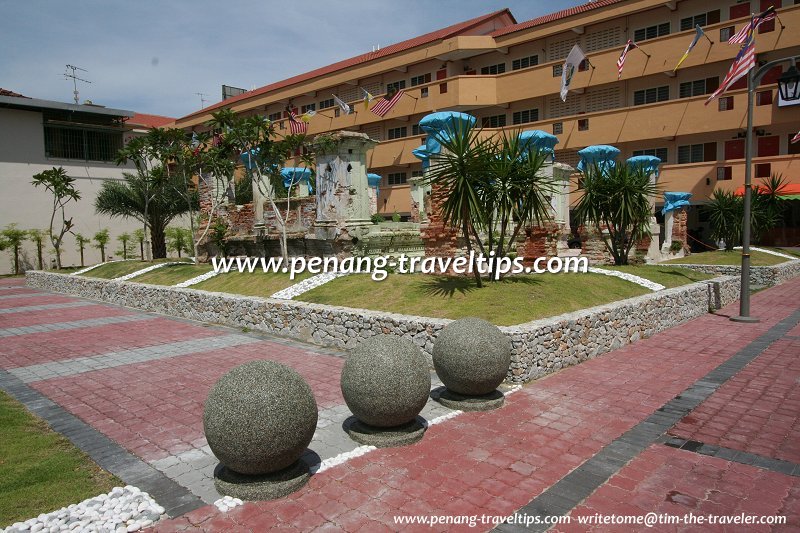 Kapitan Keling's Tomb, Penang (17 November, 2010)




The Kapitan Keling's Tomb is the restored ruins of a mausoleum at Kampung Kolam, George Town. It is the tomb of Cauder Mydin Merican, the leader of the Indian Muslim community, known as Kapitan Keling, who founded the Kapitan Keling Mosque.

The Merican clan was one of the wealthiest families of Tamil Muslims to have settled in George Town. Hailing from Tamil Nadu, the Mericans were seafarers and merchants. As the leader of the Tamil Muslims, the Kapitan Keling was granted an 18-acre plot in 1801 by the then Lieutenant Governor of Prince of Wales Island, George Leith, for the purpose of building a "Mohammedan church", that is to say, a mosque.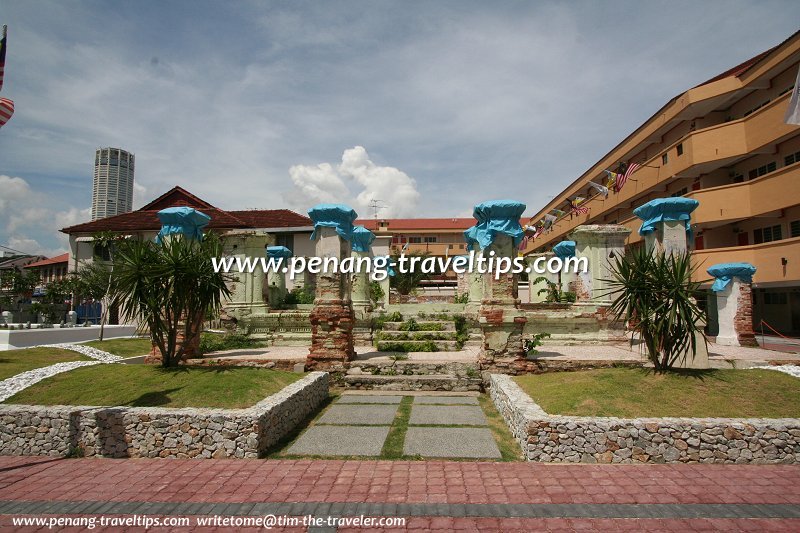 Front view of the Kapitan Keling Tomb (17 November, 2010)





The Kapitan himself owned the land to the west and south of the mosque. He had his home built at Kampung Kolam, the village that got its name from the water tanks. When he passed away in 1834, a grand tomb was built for him. It was in the form of a pavilion supported by columns. It is even grander than the tomb of Tengku Syed Hussain Idid, the founder of the Acheen Street Mosque.

Over the decades, however, the Kapitan Keling's tomb became neglected as future generations lost touch with their heritage. It was only recently, with the inscription of the area as within the core zone of George Town's UNESCO World Heritage Site, that interest was revitalized to understand the history of the mosque and its founder. Thanks to the Trustees of the Kapitan Keling Mosque, the tomb of Cauder Mydin Merican was cleared and restored. The area is landscaped and planted with frangipannis. Although it is still in a state of ruins, it is now preserved and can be appreciated by all.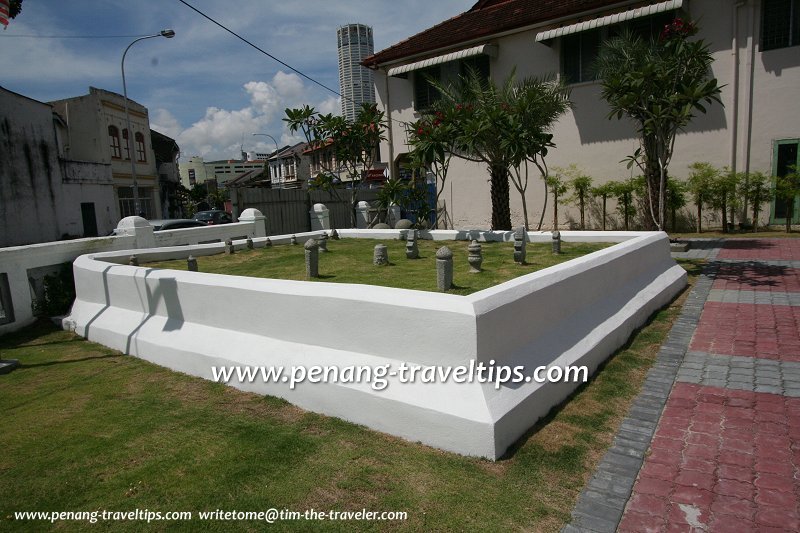 Old Muslim graves at the Kapitan Keling Tomb (17 November, 2010)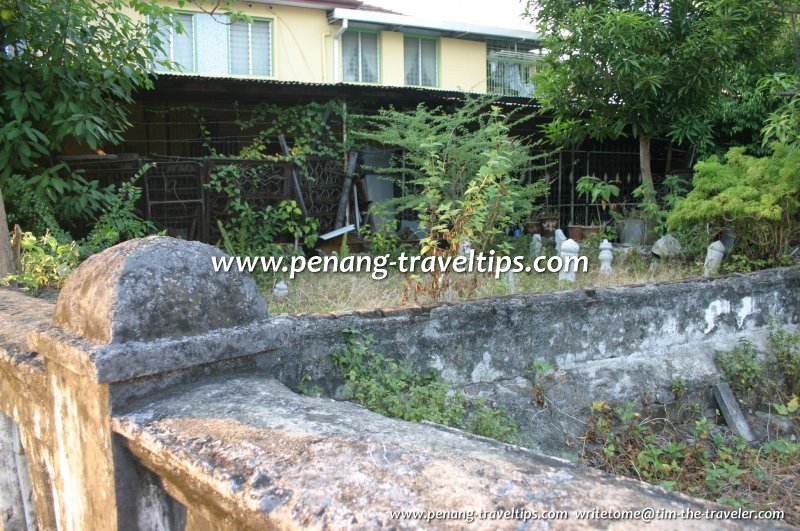 The old Muslim graves before restoration (26 January, 2005)


Getting there
The Kapitan Keling's Tomb is located off Kampung Kolam. To get there, you can take Rapid Penang Free Shuttle Bus to Station No. 15 (Kampung Kolam).



View Kapitan Keling's Tomb, Kampung Kolam, Penang in a larger map