Penang Hum Chin Peng
, or
deep-fried yeast dough
, is a Chinese-style bread snack traditionally consumed at supper time, but has become more and more popular as a breakfast item. The name Hum Chin Peng is Cantonese, and literally means "deepfried salted dough-bread".
Sometimes called the Chinese donut, the hum chin peng comes in two varieties, the salted version without any filling, and the one with
tausah
(red bean paste) filling. Both are deep fried to a golden brown. Hum chin peng is absolutely delicious when eaten hot over a cup of Penang black coffee.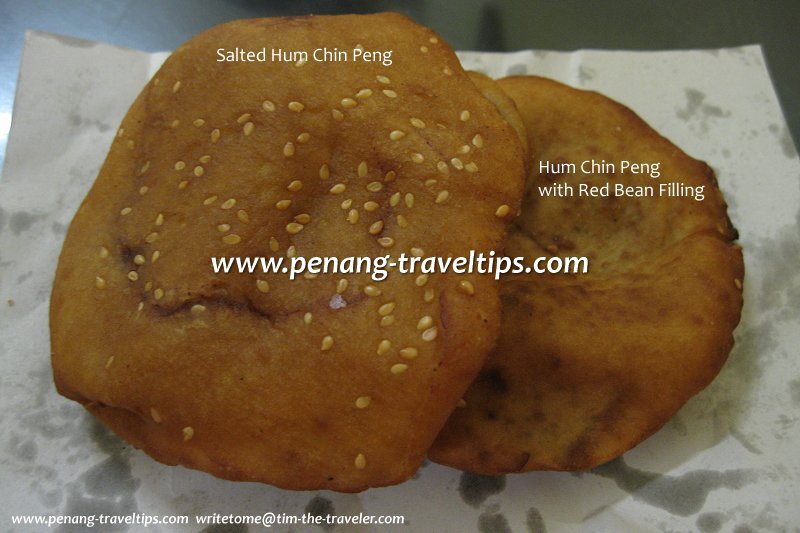 The two types of hum chin peng
(8 December 2012)

Today most of the hum chin peng hawkers can be found in the vicinity of market place in the morning. Among the places you can find it selling include the market at Lip Sin and the one in Jelutong. However, the most famous stall is simply the hum chin peng stall on
Cintra Street
.
The best way to eat hum chin peng is to tear it into two or three pieces, and then dunk the pieces into either black coffee (I call that "going black") or almond cream ("going white"). Either way, it tastes fantastic!
Ingredients of Hum Chin Peng:

Looking for a Hum Chin Peng stall? Perhaps my food map below will be useful. It shows all the location I've come across where Hum Chin Peng is sold. The numbers correspond to the list of stalls below it.
View
Hum Chin Peng Stalls in Penang
in a larger map
Where to find Hum Chin Peng Stalls in Penang
Hum Chin Peng is available at the following locations in Penang: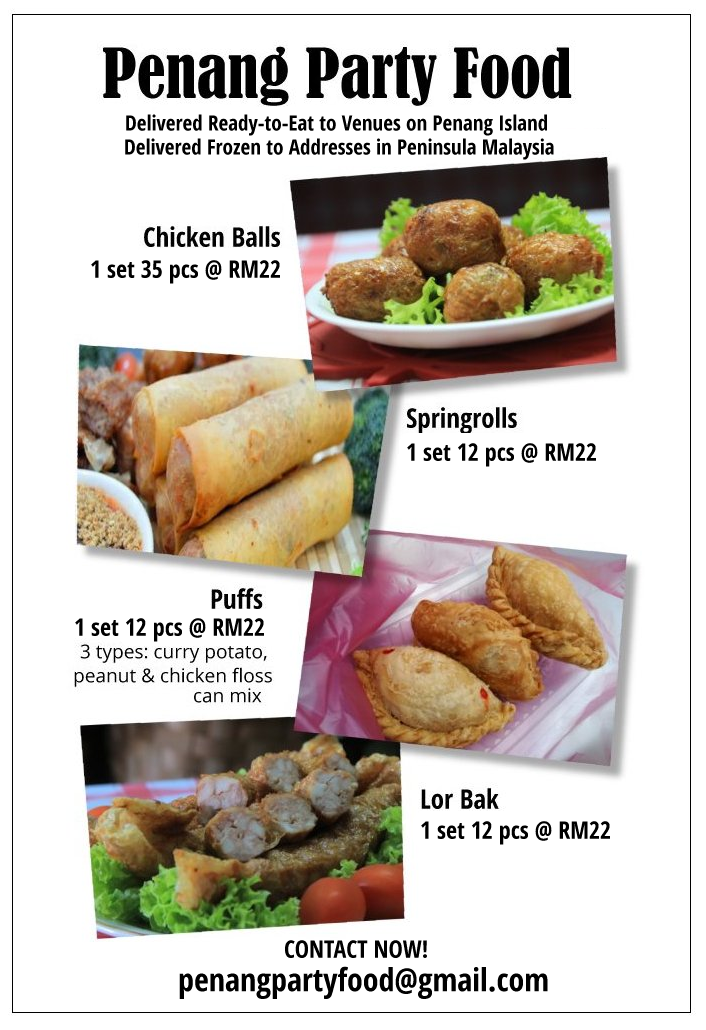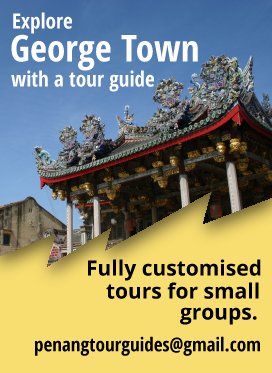 All about me
Welcome to my Singapore Travel Tips!
On top of writing Penang Travel Tips, I am expanding my writings to cover Singapore. These are the pages completed so far.