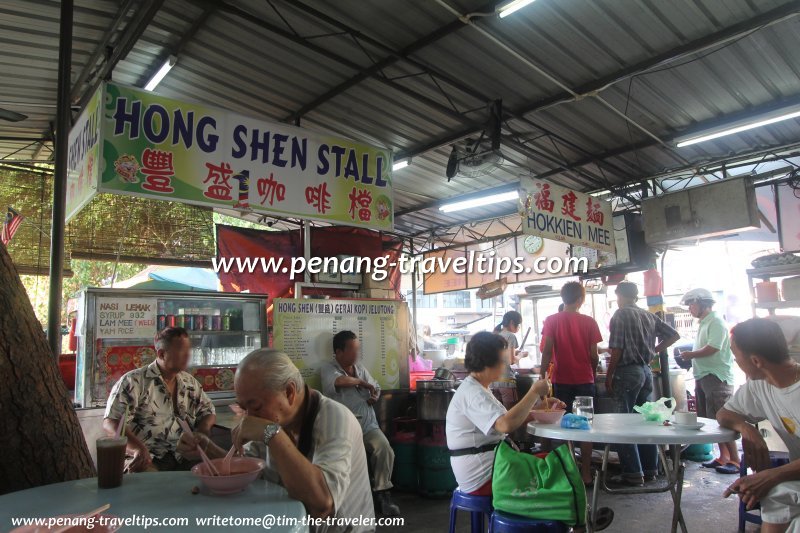 Hong Shen Stall, Jelutong
(26 January, 2013)

Hong Shen Stall
is a roadside coffee shop in
Jelutong
, Penang. Located beside the main road, Hong Shen Stall has a popular
Hokkien Mee
stall. The Hokkien Mee here attracts quite a lot of customers. They may order the regular bowl, the large bowl or ask for extra ingredients such as phoenix claws (aka chicken feet) and spareribs (
pai kut
). Most of the customers stop there for breakfast after visiting the
Jelutong Market
.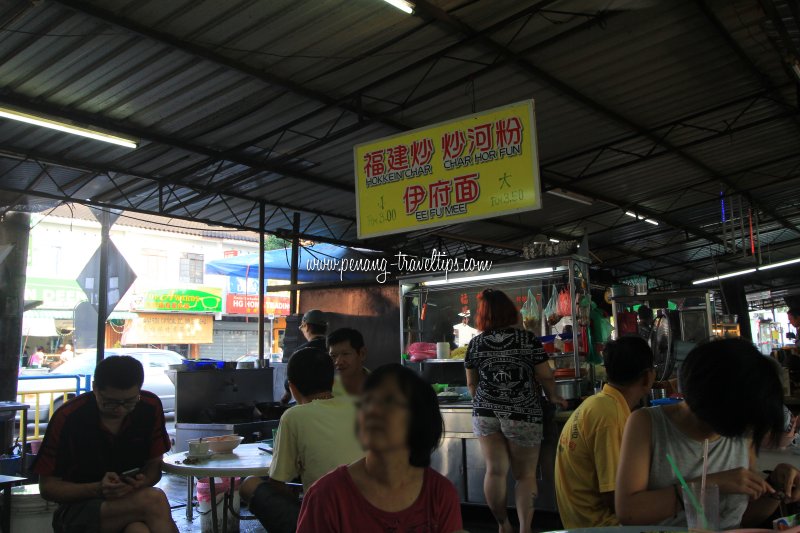 Hokkien Char at Hong Shen Stall
(20 September, 2014)


15 May, 2015
The Hokkien Mee at Hong Shen stall is my favourite Hokkien Mee in Jelutong. This is one of those oft overlooked Hokkien Mee stalls. I like it very much because it has both the taste and the aroma, and the price is good. The bowl that I have today, with the inclusion of "hoon chiang" (intestines) and chicken feet, only cost RM4.50.
Rating
:
A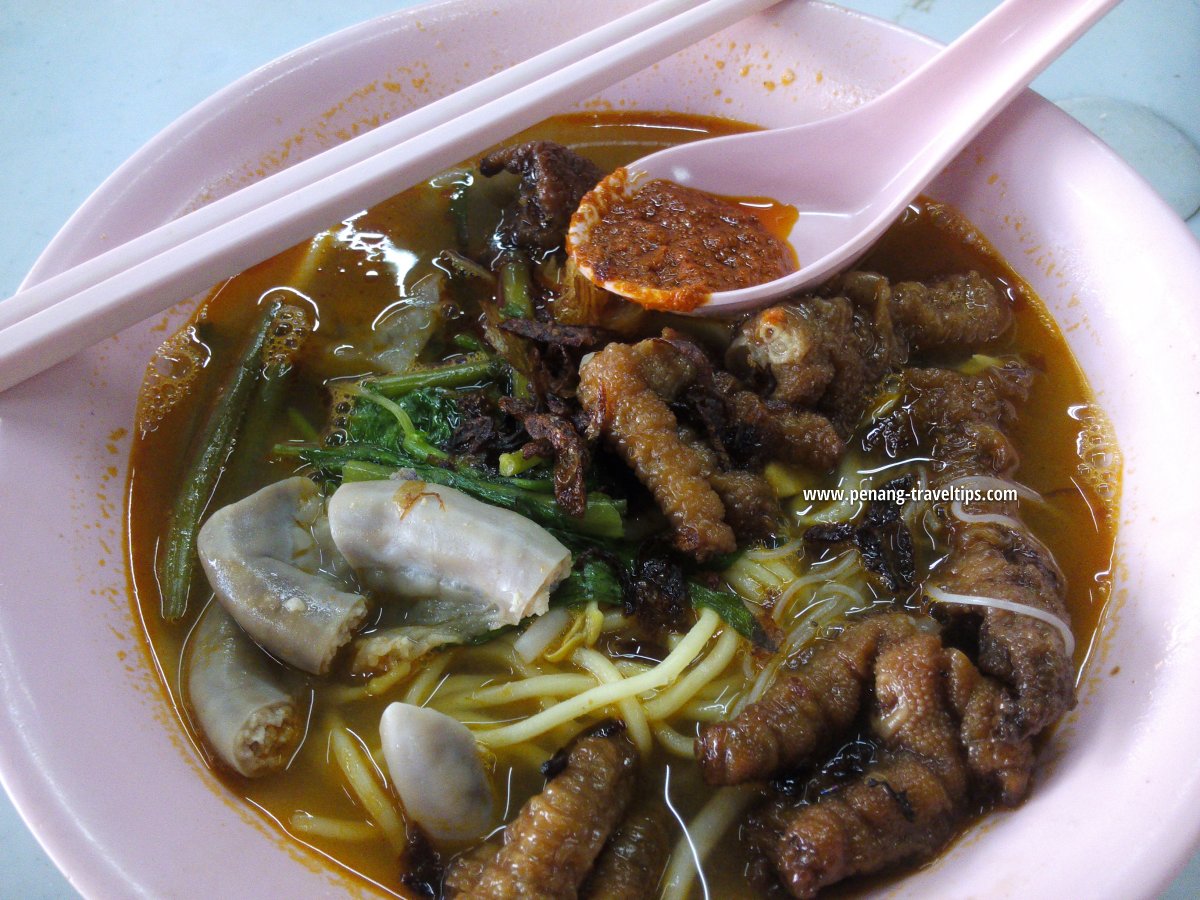 Hong Shen Stall Hokkien Mee
(7 February, 2015)

7 February, 2015
We returned to Hong Shen Stall at Jelutong to enjoy the Hokkien Mee. I think this time around, we paid RM5.00 per bowl for it. Not RM3.70 that I mentioned previously. But it is still good value for money, and very tasty. And we only have to wait less than 10 minutes for our order.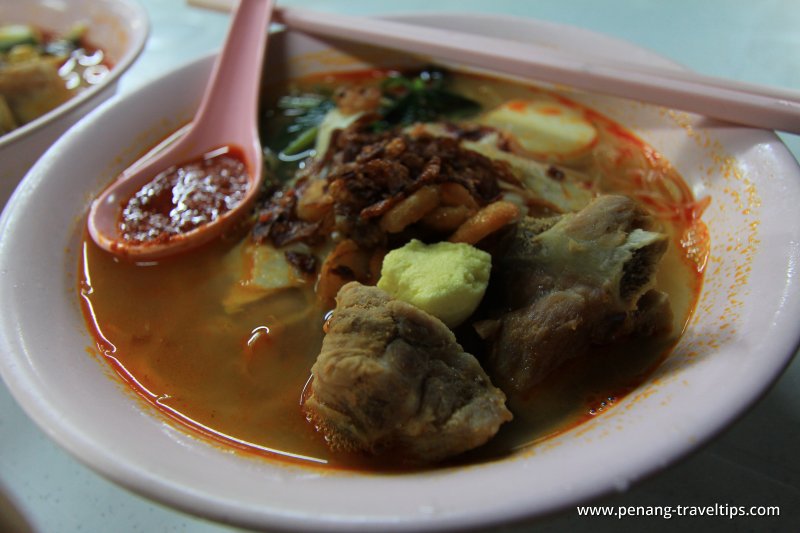 Hong Shen Stall Hokkien Mee
(7 February, 2015)

Rating
:
A
20 September, 2014
It has been over a year since I visited this stall, and we decided to make another visit. We were pleasantly surprised that delivery time at this stall was much better today than previously. The coffee shop was just as crowded as before, but we managed to share a table with a friendly guy who has just finished his meal, and the delivery of the Hokkien mee this time was quite fast.
This time around I have a much improved evaluation of this Hokkien Mee. Perhaps I have more time to determine its aroma and taste. Yes, it has the Hokkien Mee taste. We ordered the big bowl with spare ribs, and I can comment that the spare ribs were nicely cooked, tender and come off the bones beautifully.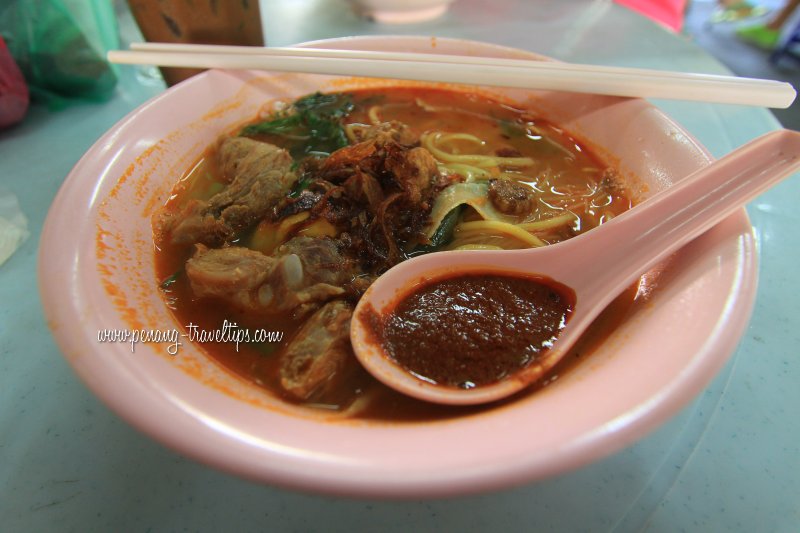 Hong Shen Stall Hokkien Mee
(20 September, 2014)

And even more wonderful is that, unlike elsewhere, where a bowl such as this one would set me back at least RM5 or RM6, this Hokkien Mee cost me only RM3.70, a pleasantly low amount which I reconfirmed as I was leaving the stall (to make sure I heard and paid the right amount).
Back home again, I scrunitized the signboard, and reconfirm that I did not hear it wrongly. That Hokkien Mee with spareribs really did cost only RM3.70.
Rating
:
A
For the above reasons (good taste, good aroma, speedy delivery), I am giving this stall the A rating.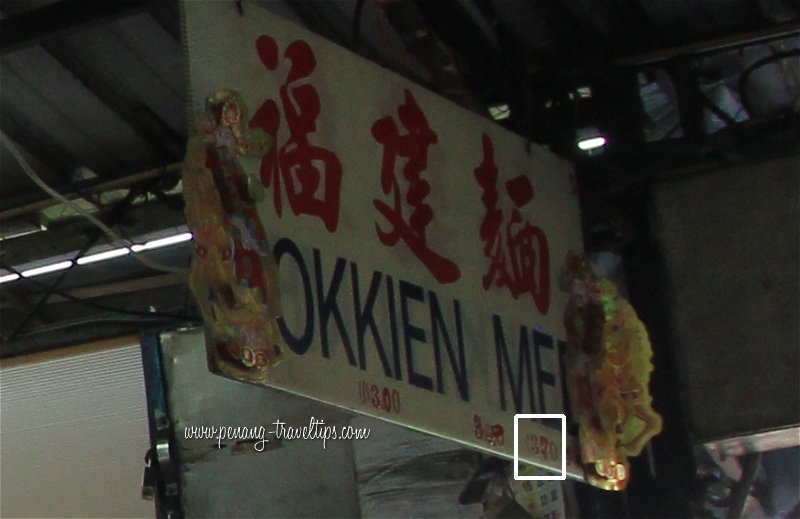 Hong Shen Hokkien Mee signboard
(20 September, 2014)

26 January, 2013
Having tried it, I would say that the taste is good, but you often have to wait a bit before receiving your order. The hawker also seems rather flustered and under pressure from all the business coming in.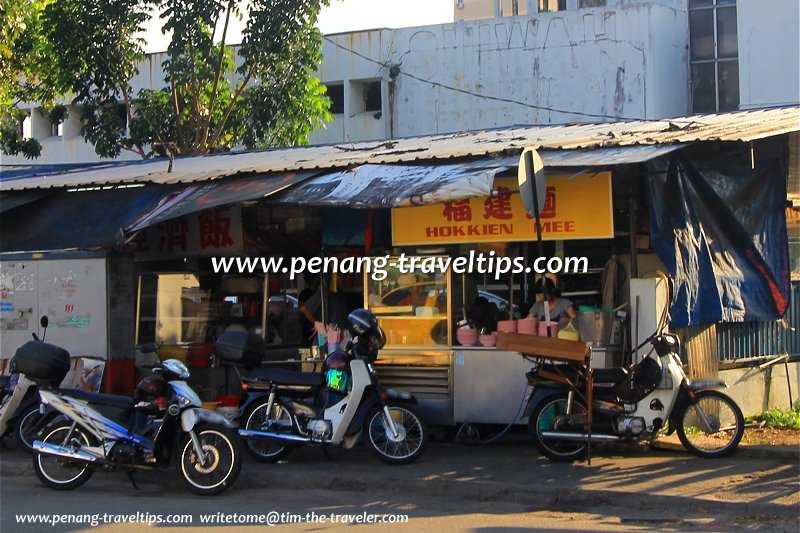 Hong Shen Stall Hokkien Mee
(26 January, 2013)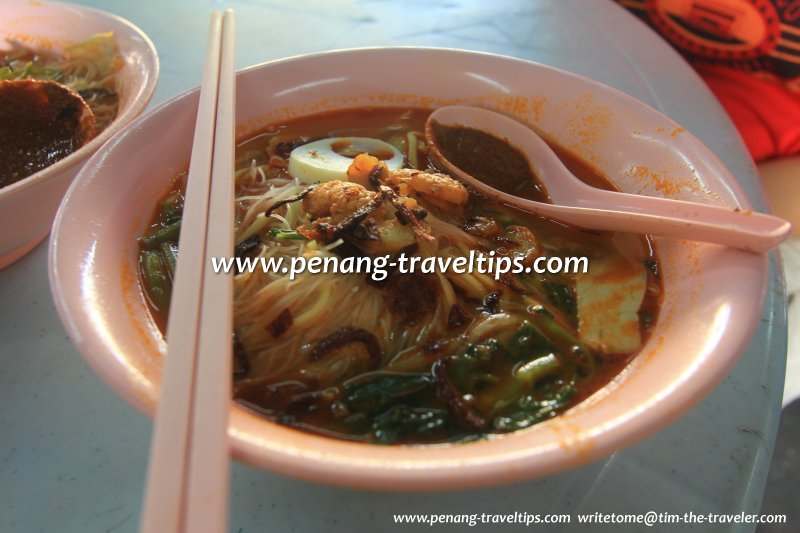 The Hokkien Mee at Hong Shen Stall, Jelutong
(26 January, 2013)

View
Hong Shen Stall, Jelutong, Penang
in a larger map
Timothy Tye's Penang Eating Tips
Timothy Tye's Penang Eating Tips