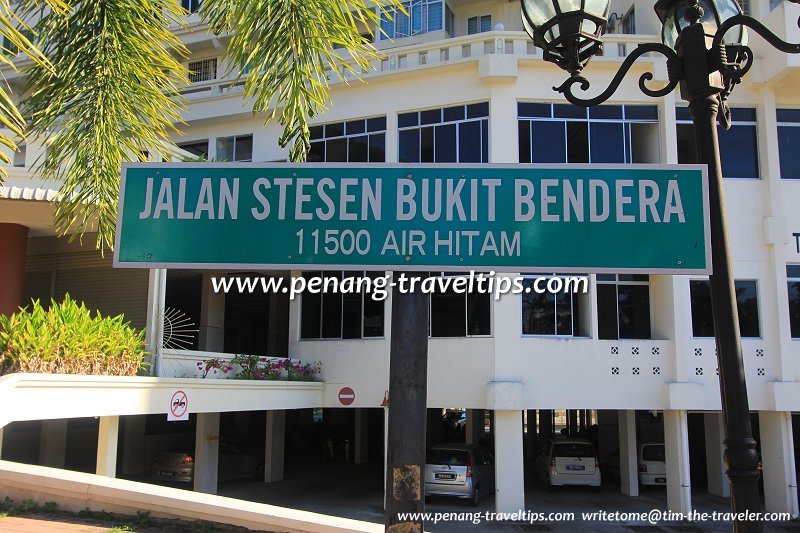 Jalan Bukit Bendera road sign
(18 January, 2013)

The
Hill Railway Road
, today called
Jalan Stesen Bukit Bendera
and often simply
Jalan Bukit Bendera
, is the road connecting the
Air Itam Roundabout
to the
Lower Station of the Penang Hill Railway
. It has been around since the 19th century, when it was merely a country path that continued up the hill. At that time, the hill railway has not yet existed. During that time, British officials went up the hill either on horseback or by sedan chair.
For much of the 20th century, the Hill Railway Road continued to be one of the minor roads in Air Itam, on the outskirts of George Town. On one side of the road is a fruit plantation of
Hye Keat Estate
. The road leads to a number of major Chinese temples including the Jade Emperor Pavilion and the Beow Hiang Lim. By the mid-20th century, the road was lined with landed properties, many of which are still standing today. Present urban development only happened here from the 1980s onwards.
Today there are a number of high-rise apartments off Hill Railway Road. Most of these are located near the Lower Station. The plantation at Hye Keat Estate has also given way to residential development.
Location of Hill Railway Road (Jalan Stesen Bukit Bendera) on the map
Sights along or near the Hill Railway Road
Coffee Shops and Restaurants along Hill Railway Road
Health Institutions along the Hill Railway Road
Properties along or off Hill Railway Road
Going to the Hill Railway Road by bus
The Hill Railway Road can be reached by taking
Rapid Penang
Bus 204. The bus stop is within walking distance of most of the sights including the Penang Hill Railway.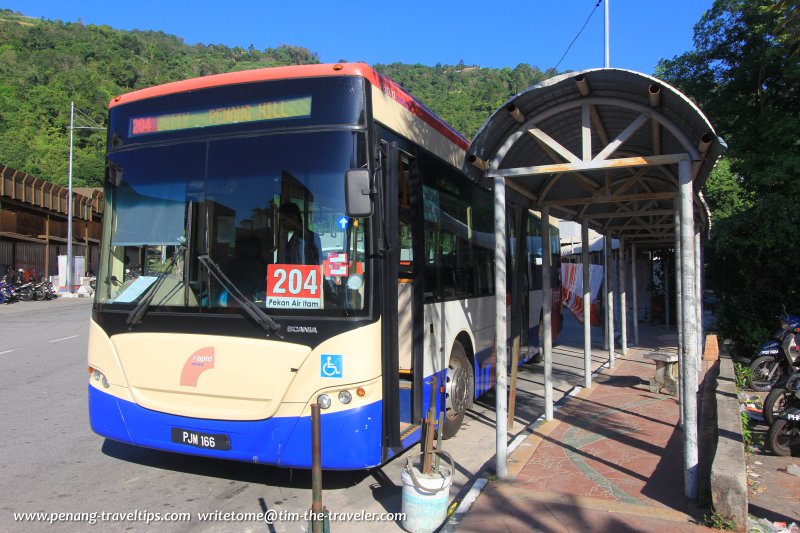 204 at the Penang Hill Railway bus stop">
Rapid Penang Bus 204 at the Penang Hill Railway bus stop
(18 January, 2013)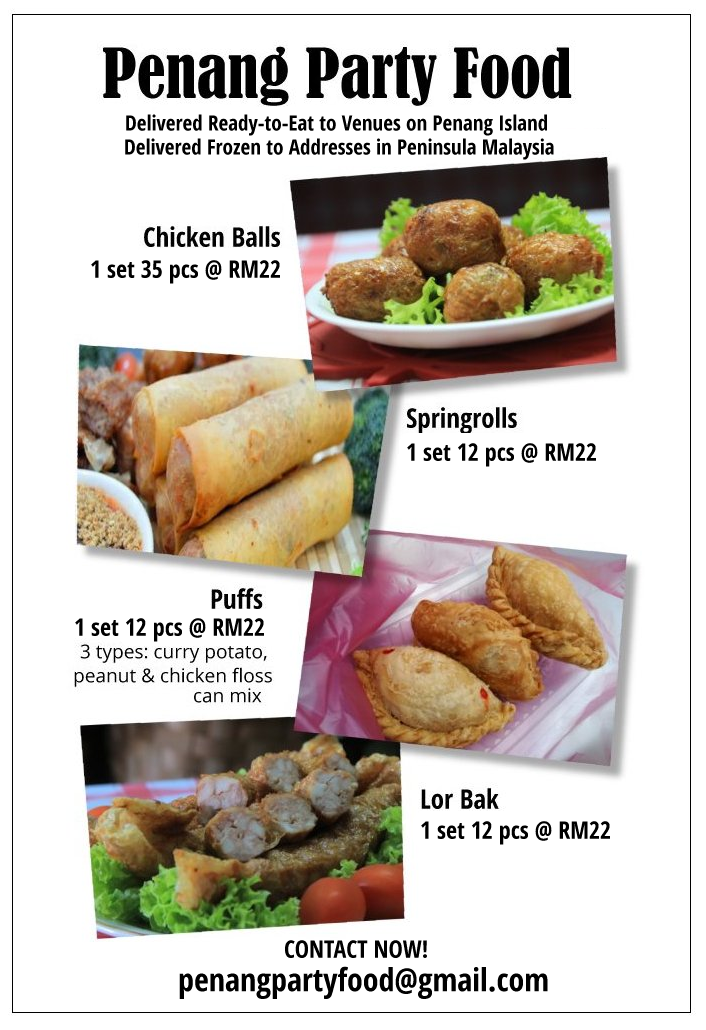 Map of Roads in Penang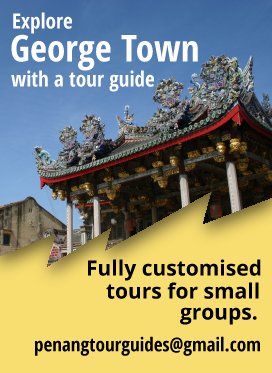 All about me
Welcome to my Singapore Travel Tips!
On top of writing Penang Travel Tips, I am expanding my writings to cover Singapore. These are the pages completed so far.