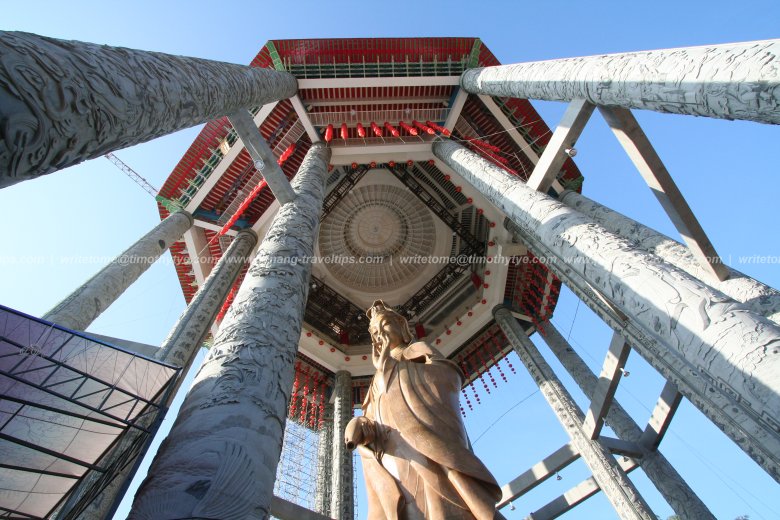 Kuan Yin Pavilion, Kek Lok Si Temple
(8 December 2009)


The Kuan Yin Goddess of Mercy Pavilion
(GPS: 5.39779, 100.27246) is a gargantuan pavilion at
Kek Lok Si Temple
, Penang. It shelters the gigantic statue of the Kuan Yin, or Goddess of Mercy of Mahayana Buddhism. The consecration of the pavilion was conducted on Sunday, 6 December, 2009. The date was chosen as it coincides with the 118th anniversary of the founding of Kek Lok Si Temple.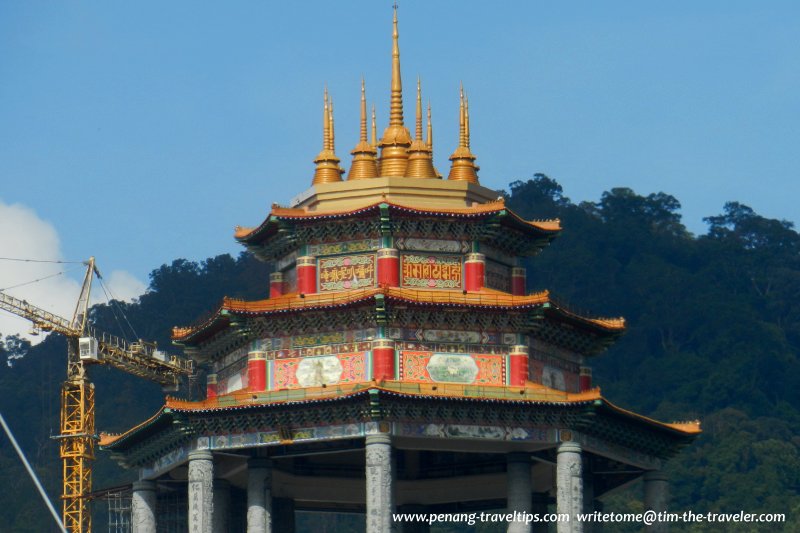 Roof of the Kuan Yin Pavilion
(4 June 2011)

The Goddess of Mercy Pavilion is 82.7 meters tall, from its base to the tip, equivalent to the height of a 20-storey building. The roof is a three-tier pagoda supported by 16 granite pillars embellished with ornate carvings. Each of the pillars comprises 40 cylindrical blocks which are made of granite with a thickness of 45 centimeters. Each cylinder block has a circumference of 2.1 meters. The pavilion was built at a cost of RM40 million.
The present Kuan Yin statue is the second for Kek Lok Si Temple. The idea for a statue was initiated back in 1976. The first statue was completed in 1977 at the cost of RM1.8 million. However heavy rain and a fire which broke out in 1993 damaged it.
A new and taller statue was then constructed. The 30.2 meter tall statue was only completed at the end of 2002. Even there, the plan was already in place to built a structure over it.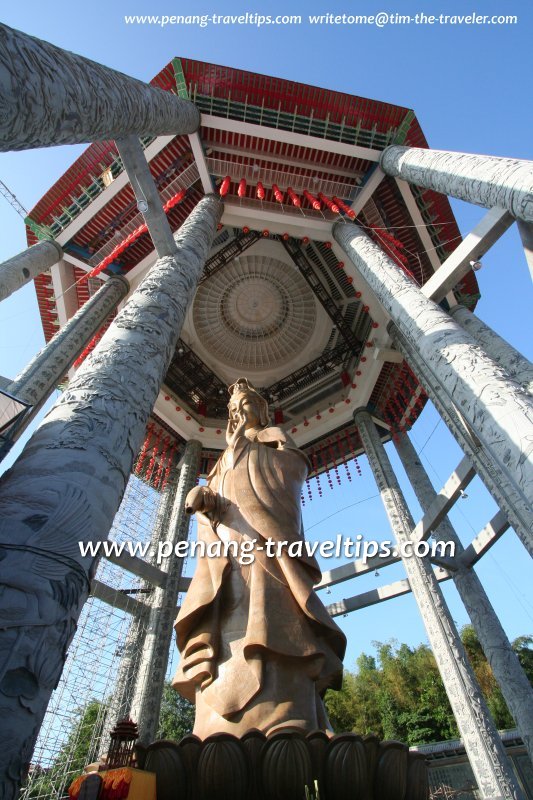 Kuan Yin Statue, Kek Lok Si
(8 December 2009)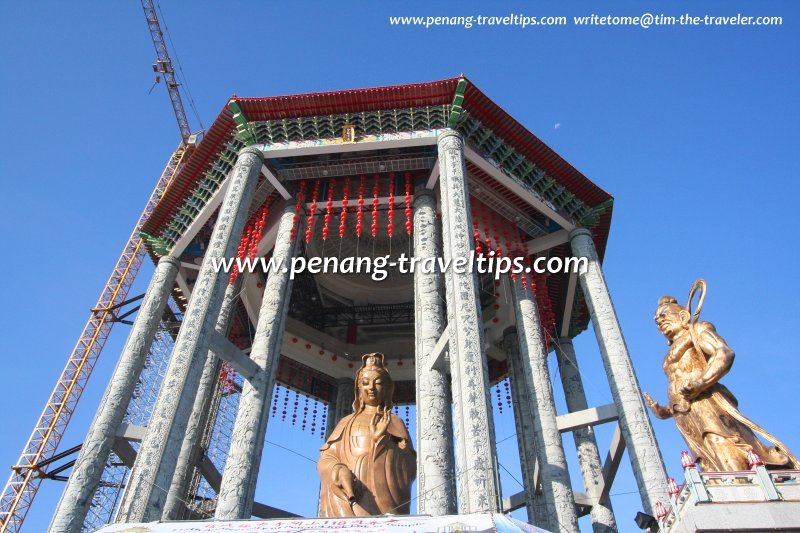 The pavilion sheltering the statue of the Kuan Yin
(8 December 2009)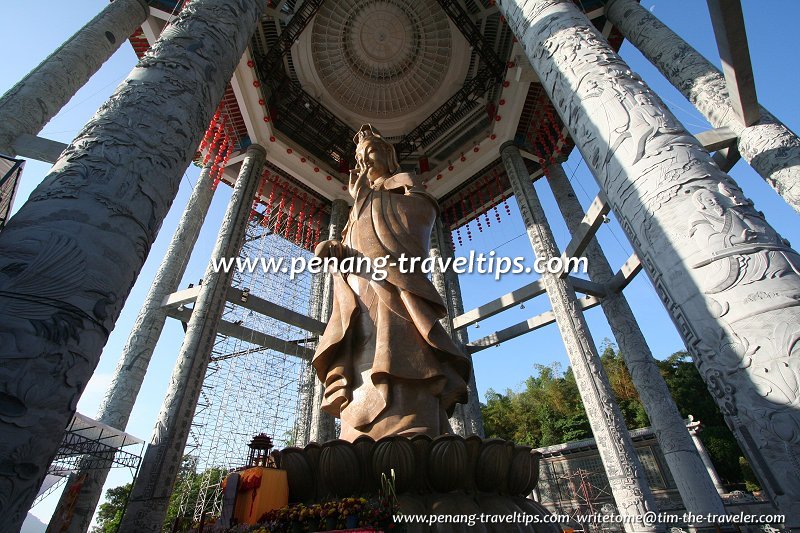 In the Kuan Yin pavilion
(8 December 2009)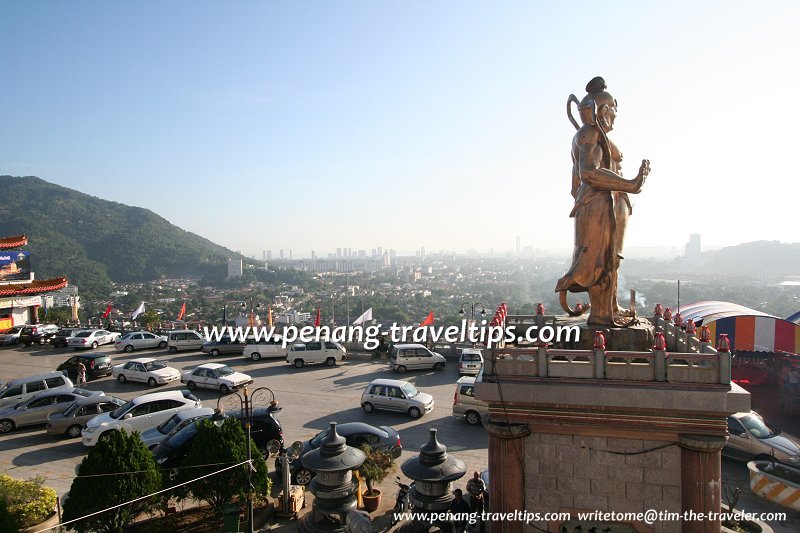 View from Kuan Yin pavilion
(8 December 2009)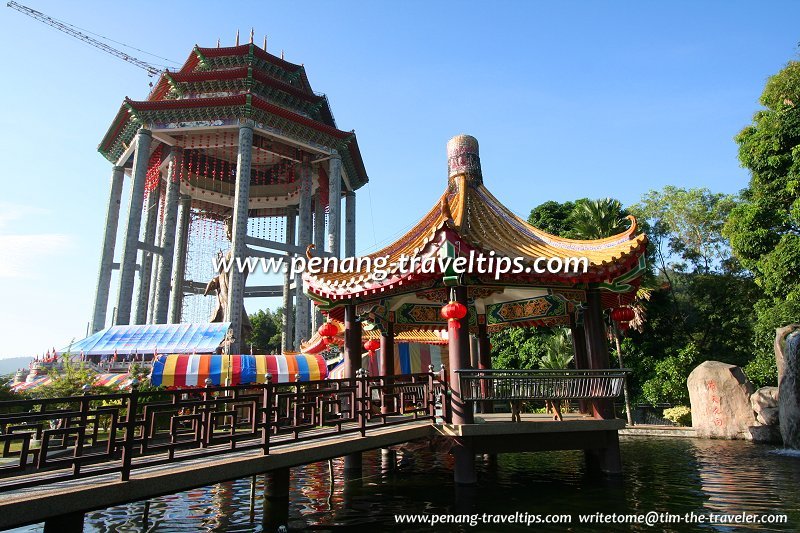 Water Pavilion, Kek Lok Si
(8 December 2009)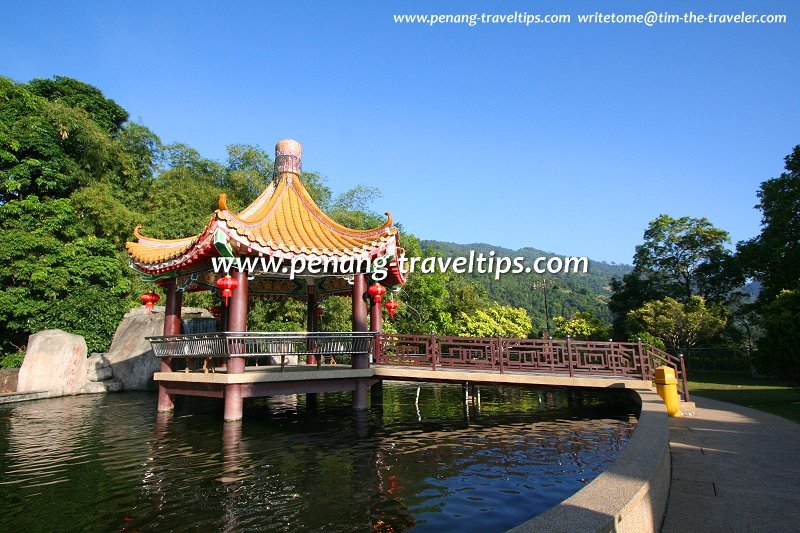 The Water Pavilion
(8 December 2009)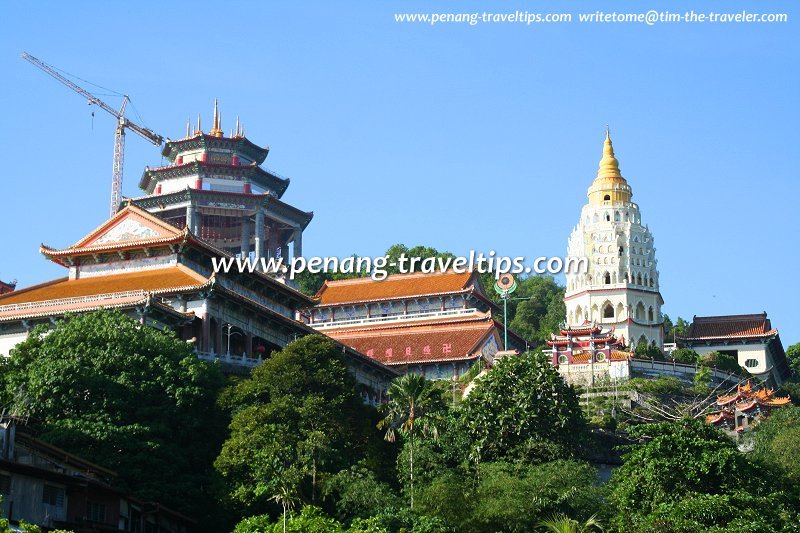 Kek Lok Si from Ayer Itam
(8 December 2009)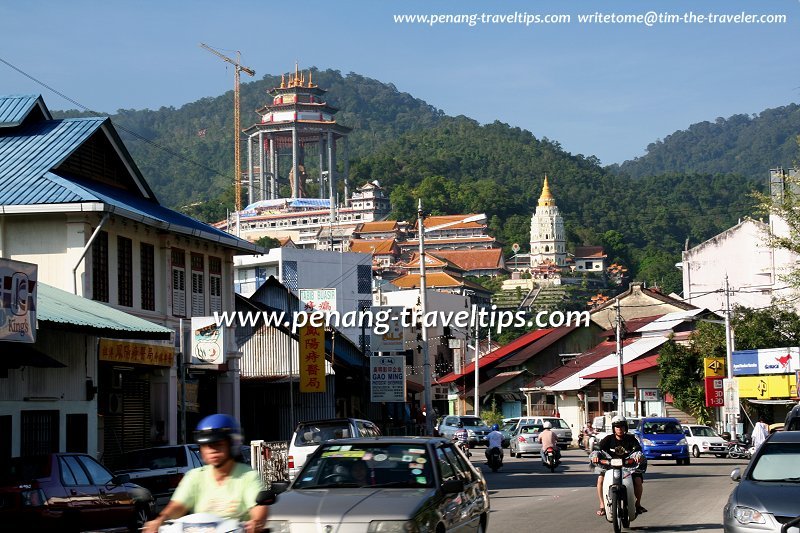 View of Kuan Yin Pavilion from Air Itam Village
(8 December 2009)

The Goddess of Mercy Pavilion is on the map of Air Itam