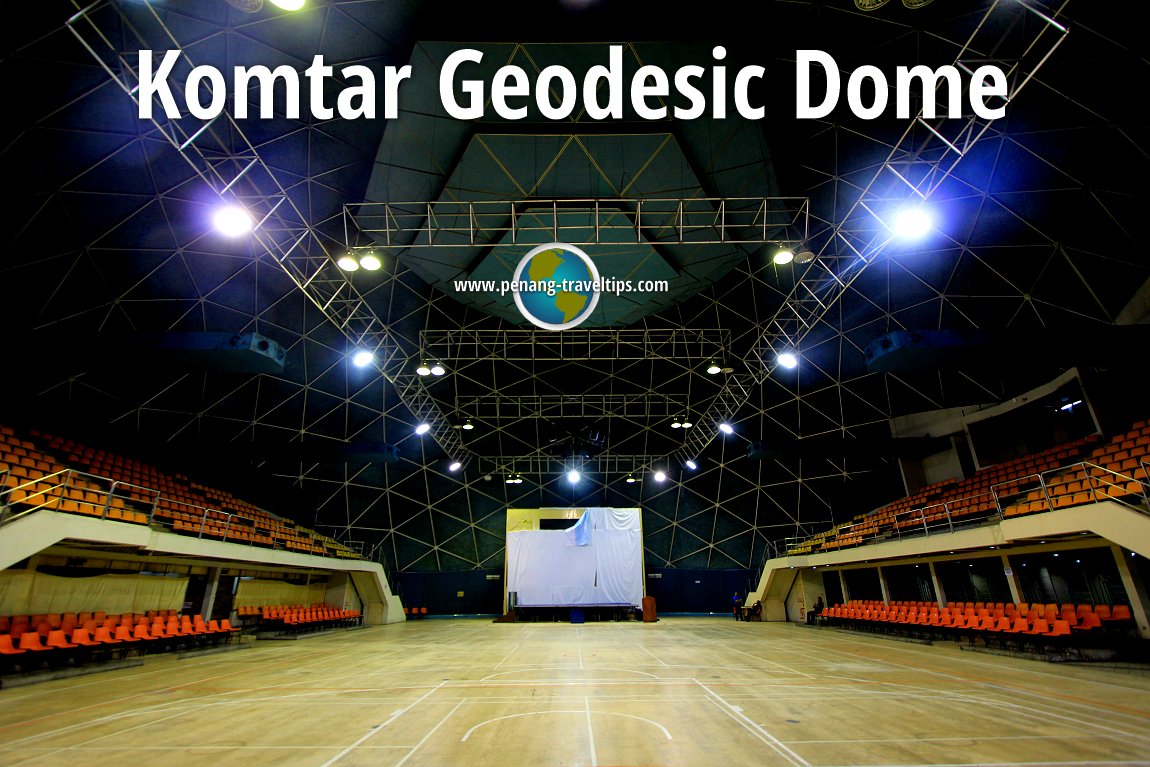 Dewan Tunku (Geodesic Dome), Komtar
(23 August, 2014)


The
Geodesic Dome
at
Komtar
, called Dewan Tunku, is a multi-purpose hall that is used for performances, official functions and other events. When it was built, it was regarded as a cutting edge design and a first of its kind in Malaysia. The main entrance to the Geodesic Dome is from the roof top at level 5. It is also accessible from level 4 of Komtar.
The Dewan Tunku Geodesic Dome is a partial-spherical structure based on a pattern of circles called geodesics which intersects to form triangular elements. These triangular elements spread the stress across the entire structure. It is based on a concept studied, developed and popularized by R. Buckminster Fuller. The first dome structure that call called geodesic was created even earlier, by Walther Bauersfeld for the Carl Zeiss optical company, and was built in Jena, Germany, in 1922.
Updates
23 August, 2014
: Penang Heritage Trust and ThinkCity jointly organized a talk entitled
Komtar and the Buckminster Fuller Connection
, given by Datuk Seri Lim Chong Keat. This is part of the Penang Story Lecture Series to offer a glimpse into Penang's history and heritage. The talk is also a CTRE (continual travel-related education) for tour guides, and as a result, some sixty tour guides also attended. It was held at Auditorium A of Komtar.
Datuk Seri Lim is the architect who designed Komtar. The geodesic dome is based on design of Buckminster Fuller. Datuk Seri Lim provided much insight into his friendship and working business relationship with the late Buckminster Fuller, showing photos of the latter's many visits to Penang.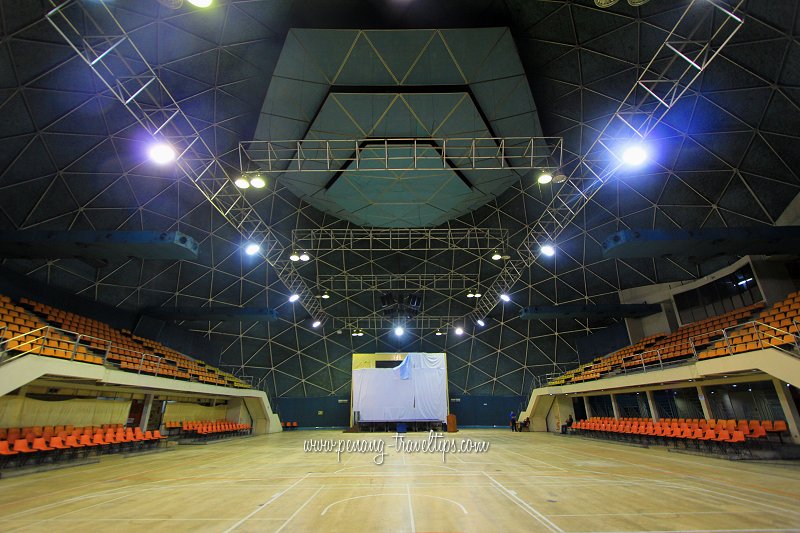 Dewan Tunku (Geodesic Dome), Komtar
(23 August, 2014)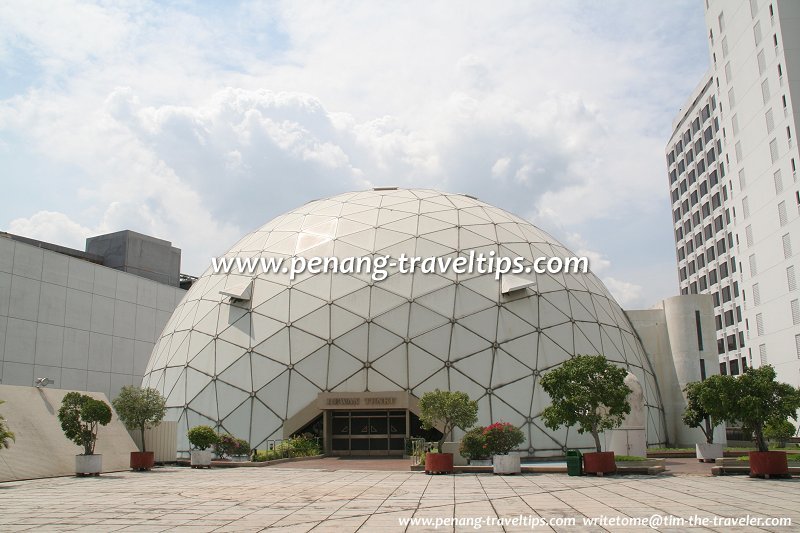 Geodesic Dome
(16 May 2008)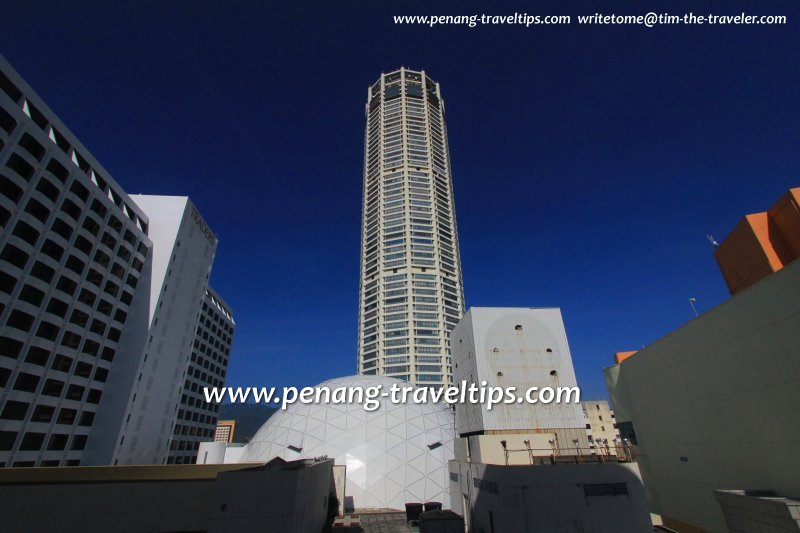 The Geodesic Dome within Komtar
(26 December, 2011)

Location of the Geodesic Dome on the map