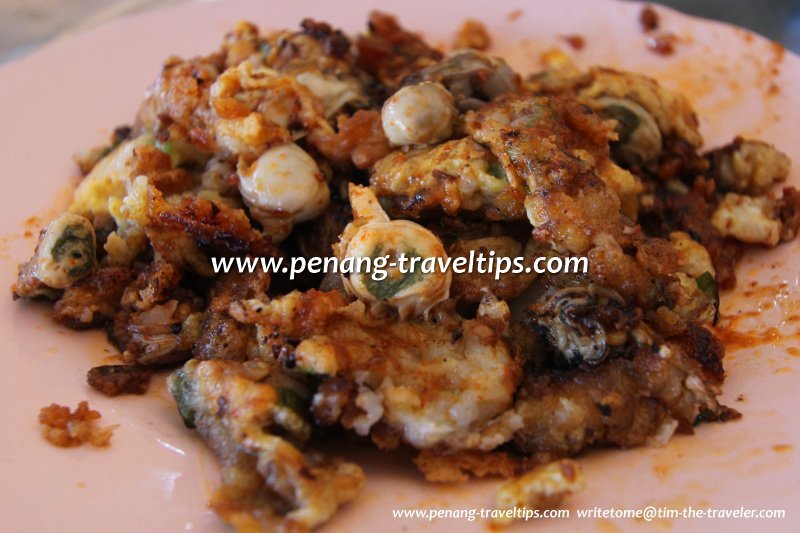 Fried Oyster Omelette at Seng Thor Coffee Shop
(17 April, 2011)

Penang Fried Oyster Omelette
also known as Oh2 Cien1

(檳城蠔煎) is an oyster omelette dish often available at many hawker stalls and coffee shops in Penang. The omelette is made of a mixture of egg and starch to give it a gooey consistency. The best Penang fried oyster omelette uses fresh, succulent oyster, the bigger the better. Garnished with coriander or parsley, the omelette is served with a dip made of chilli sauce and garlic paste.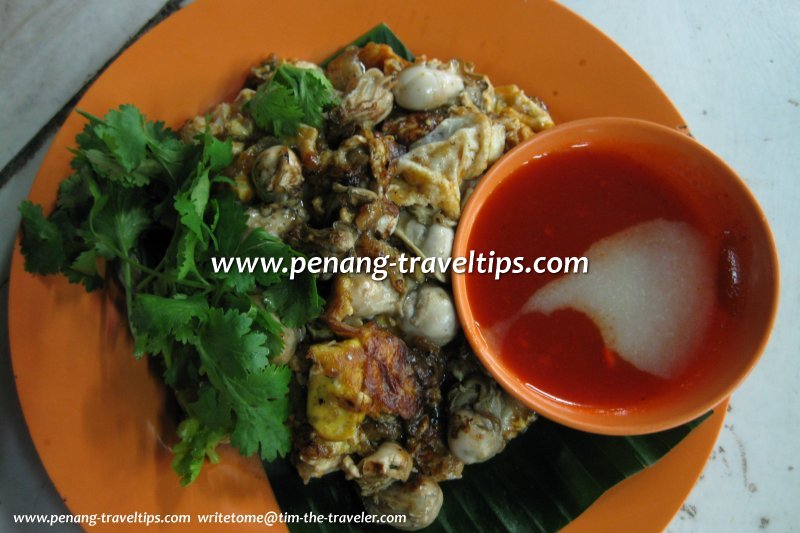 The Fried Oyster at Lebuhraya Jelutong Hawker Centre
(6 October, 2012)

The fried oyster at the Lebuhraya Jelutong Hawker Center, along Lebuhraya Jelutong, near the Jelutong Post Office, is one of my favourites. The stall used to be by the roadside, but disappeared for a while. Then later on I discover that it has moved into the food court itself. I like this one because the price is reasonable while the oysters are quite big and succulent.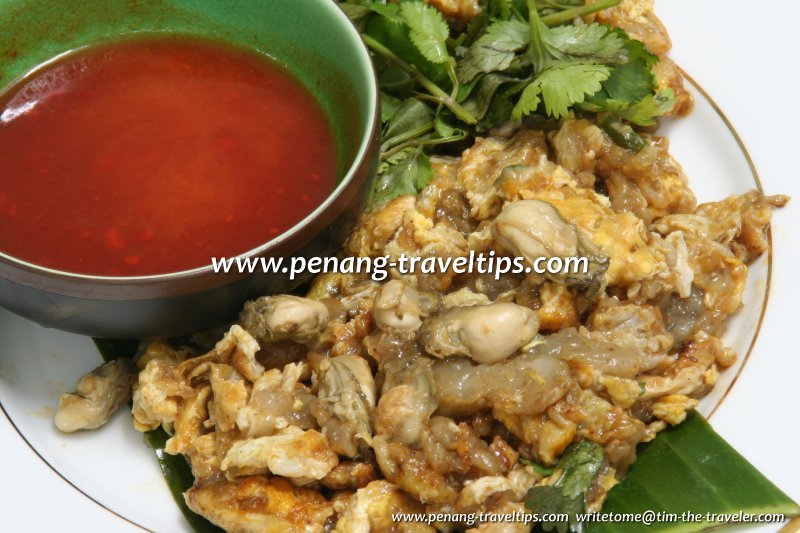 Penang Oyster Omelette
(1 August, 2008)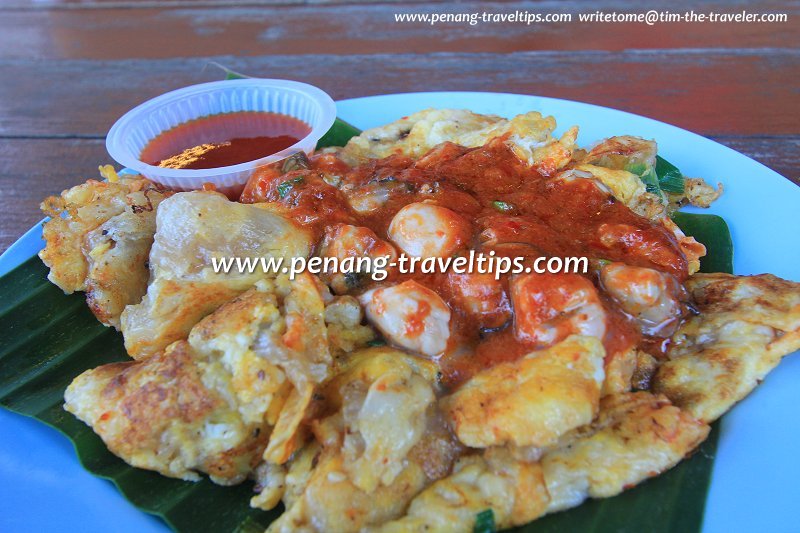 Oyster Omelette, Kuta Bali Cafe, Paya Terubong
(16 September, 2012)

The oyster omelette at Kuta Bali Cafe is a big too wet. Also, there's more starch and egg than oyster. It's my one and only try there.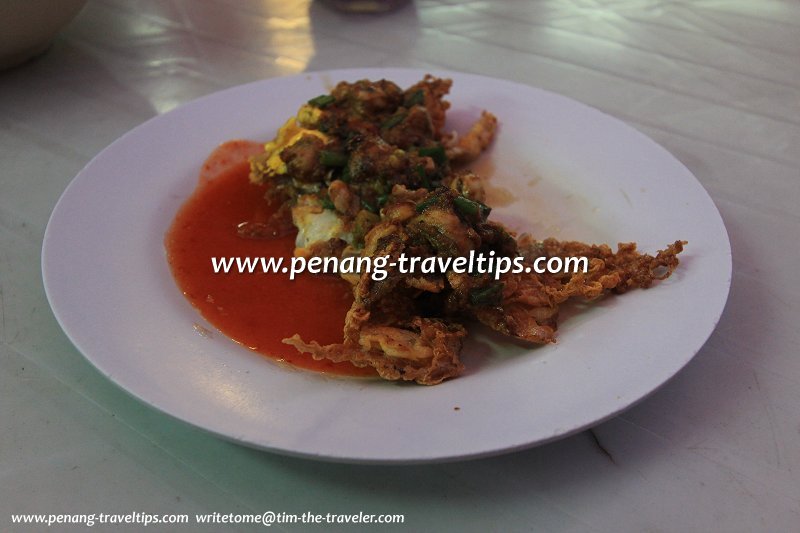 The fried oyster of Maga Restaurant, Perak Road
(28 April, 2013)

The fried oyster at Maga Restaurant at the junction of Perak Road and Van Praagh Road is quite good. I like the crispy edges of this omelette.

To help you in finding stalls that sell Fried Oyster, I create the food map below. It pinpoints all the stalls I've come across. The numbered points correspond with the list of eateries show below.
View
Fried Oyster Stalls in Penang
in a larger map
Where to find Fried Oyster Stalls in Penang
Fried Oyster is available at the following locations in Penang:

contact me
You can look for and book your hotel room direct from this website. Simply
click here
or use the search box below. You can filter the results based on your requirement, everything from five star hotels to homestays and more.
Look for a specific type of accommodation in Penang
All about me