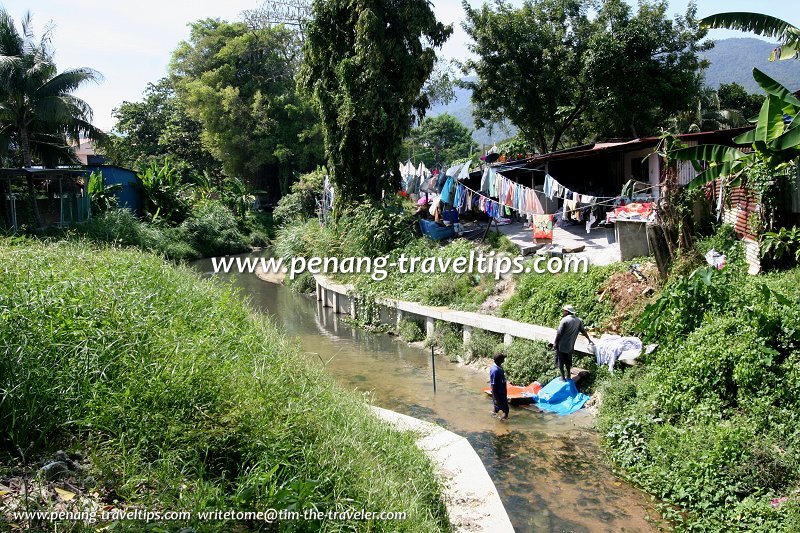 Dhoby Ghaut
(13 January 2011)

Dhoby Ghaut
is the site at the confluence of
Sungai Air Itam
and
Sungai Air Terjun
, from where
Sungai Pinang
emerges. It got its name from the ghaut, or stone steps built by Indian laundries.
Indian laundries have been operating here since the earliest days of Penang history. In the early 19th century, they were said to be headed by a laundry matron, whose real name is lost to time, but is generally known as Ranee Dhoby, meaning "laundry queen". Ranee Dhoby is said to have sold the William Edward Phillips the stretch of land on the south bank of the Sungai Pinang, paving the way for him to bring supplies by sampan for the construction of his mansion, known today as
Suffolk House
.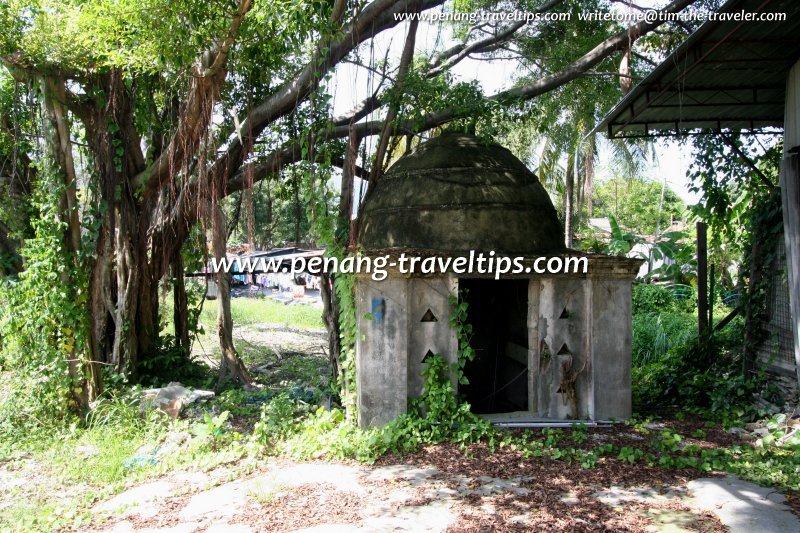 An old disused shrine at Dhoby Ghaut
(13 January, 2011)

The Dhoby Ghaut of George Town pre-dates the Dhoby Ghaut of Singapore. A decade or so after the trading port of Singapore was established by Stamford Raffles, Indian laundries similar to those in Penang established a washing area there with a similar name. Today it is within the Central Business District of Singapore, the location of the Dhoby Ghaut MRT Station.
Today the stone steps in Penang (and Singapore) are all but gone. In their place are concrete embankments. An old, abandoned shrine stands by the bank. It was probably built by the early laundries. The design, with the tringular niches for oil lamps, resemble that of South Indian architecture, similar to the
Nagore Shrine
. There are still a number of Hindu temples in the area, the biggest being the
Dhoby Ghaut Temple
and
Sri Rama Temple
.
Indian laundries are still operating at Dhoby Ghaut. You can see them as you pass along
Jalan Air Itam
. Their laundries continue to flutter in the breeze by the banks of Sungai Pinang and
Sungai Air Terjun
.
Updates
30 May 2012:
Three laundries in Dhoby Ghaut were gutted by fire. Destroyed in the fire include a large amount of clothes, blankets, bedsheets, curtains as well as washing machines and dryers. The blaze is believed to have started at 1:00 in the morning. Although nobody was injured, it made 18 people homeless. Losses are estimated at around RM150,000.
View
Dhoby Ghaut, Penang
in a larger map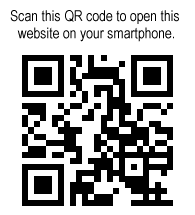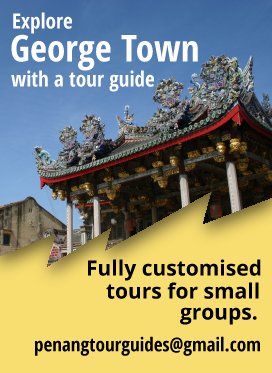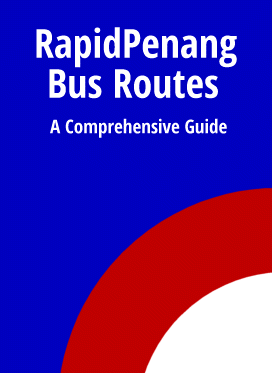 Explore the sights in Penang
So far, I have managed to write about 3430 sights in Penang, and you can explore them all right here!
Explore the rest of Malaysia
Penang Travel Tips is not just about Penang. I have described the whole of Malaysia. Yes, every state! And you can explore it right here!
Explore the Whole World!
And yes, at Penang Travel Tips, you can explore the whole world. I have described almost every country of the world, and you can start your journey exploring them from right here!