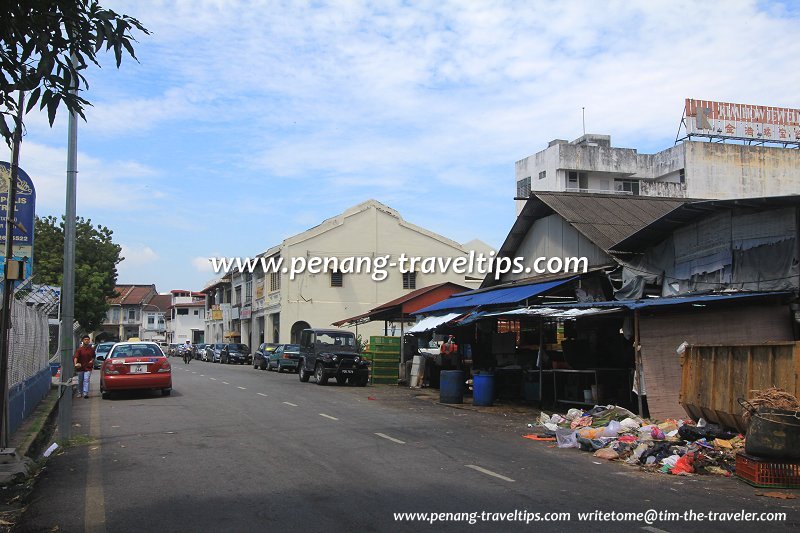 Claimant Place, George Town, Penang
(25 January, 2013)

Claimant Place
, also known today as
Pesara Claimant
, is a short street in George Town. It runs from the intersection with
Kampung Kolam
and
Carnarvon Street
on one end to the junction with
Rope Walk
on the other.
The southern side of Claimant Place is occupied by the
Central Police Station
while the northern side is taken up by shophouses and part of the
Campbell Street Market
.
Location of sights on Claimant Place
Sights on Claimant Place
Businesses on Claimant Place
About Claimant Place
Claimant Place refers not to a person's name, but to what he was
claiming for
. The person in question is one Arthur Orton. An under-educated butcher's son born in 1834, Orton had left England to seek his fortune in different parts of the world including Chile, Tasmania and finally Victoria, Australia, where he had passed himself off as Thomas Castro - taking on the name of a Castro family which he befriended in 1849.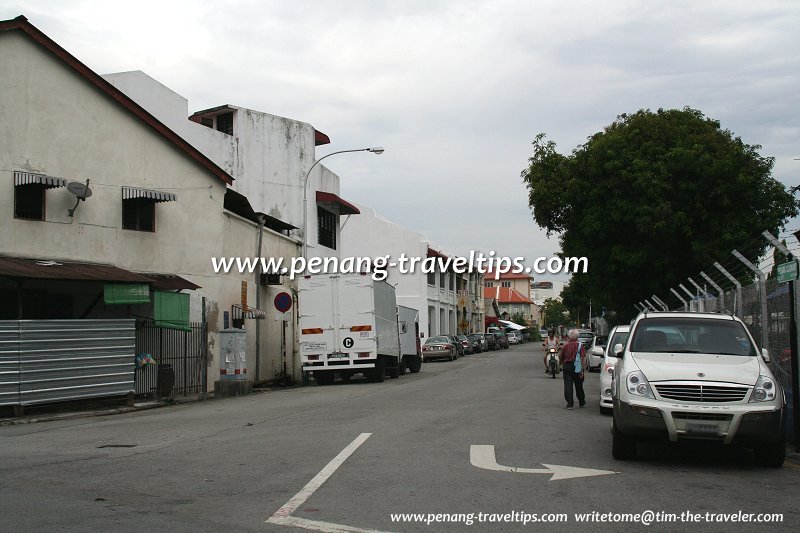 Claimant Place, as seen from Rope Walk towards Carnarvon Street
(7 July, 2010)

In 1865 Arthur Orton / Thomas Castro chanced upon a newspaper advertisement. It was placed by one Lady Tichborne seeking information on the fate of her son Roger Charles Tichborne, who was missing at sea since 1854.
Realising there is a fortune to be made, Orton consulted lawyer William Gibbes claiming that he was the missing Roger Tichborne. Although harbouring a degree of scepticism, Gibbes encouraged Orton to respond to the advertisement. This led to a meeting with Lady Tichborne and the Tichborne clan in Paris, France.
Although members of the Tichborne family recognised Orton to be an imposter, Lady Tichborne was somehow adamant that he was indeed her son, despite little physical resemblance, and that Orton's diction put him away as one of limited education. Yet there were sufficient people who were convince that he was the genuine article, that he was able to get financial support to pursue his claim, which continued even after Lady Tichborne passed away in 1868.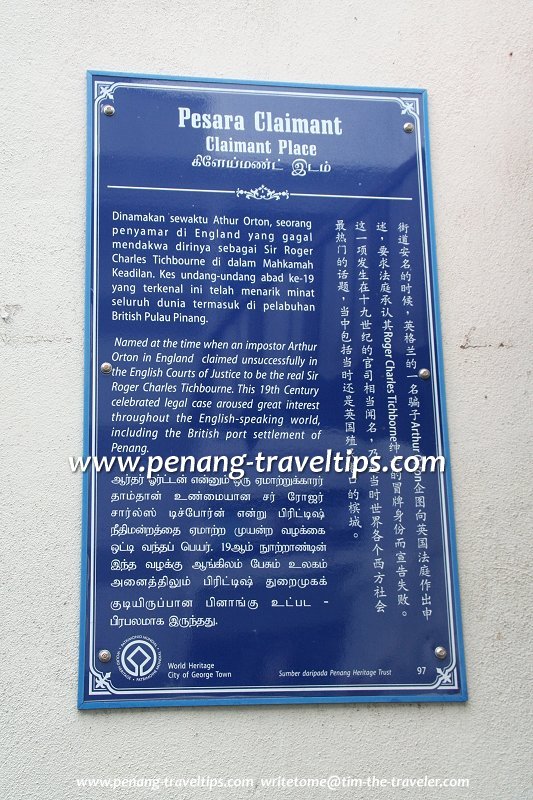 Claimant Place history plaque
(7 July, 2010)

Eventually in 1874 Orton was found guilty of perjury and sentenced to 14 years in jail, during which time he put on a lot of weight, reaching 171 kg. Owing to good behaviour, he was freed in 1884, after which he continued to press his claim, and even styled himself as Sir Roger Tichborne, carrying his claim to his grave on, ironically, April Fool's Day of 1898.
The claimant's case was followed with much interest throughout the British empire, and it was through this case that Claimant Place got its name.
Getting there
Take the
Rapid Penang Free Shuttle Bus
to Station No. 15 (Kampung Kolam). From there, walk a short distance to Claimant Place.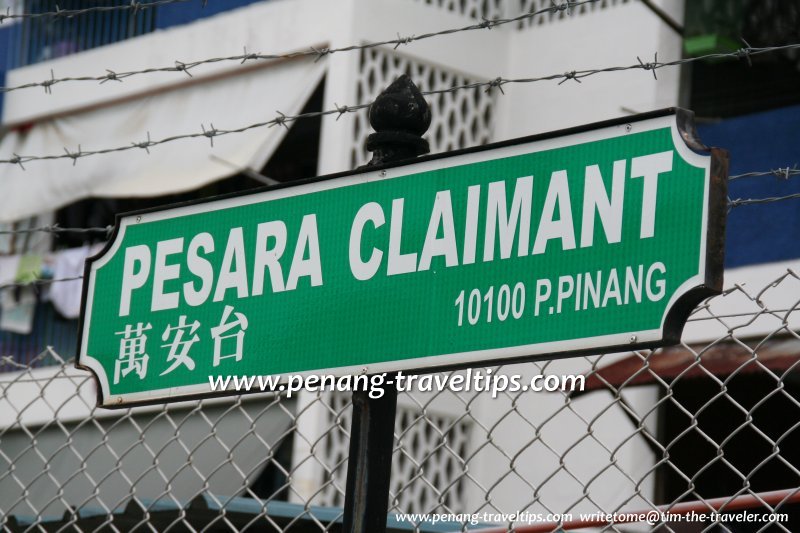 Pesara Claimant road sign
(7 July, 2010)


contact me
You can look for and book your hotel room direct from this website. Simply
click here
or use the search box below. You can filter the results based on your requirement, everything from five star hotels to homestays and more.
Look for a specific type of accommodation in Penang
Map of Roads in Penang
All about me