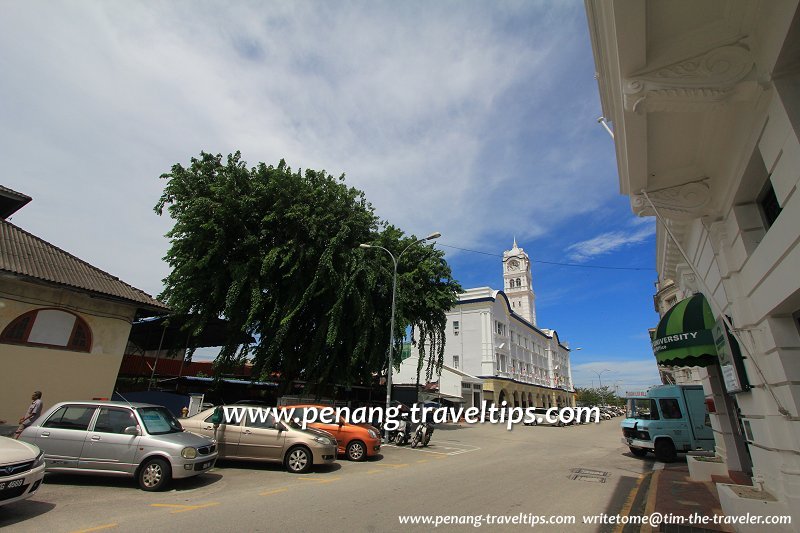 China Street Ghaut
(25 July, 2012)


China Street Ghaut
, or
Gat Lebuh China
, is an extension of
China Street
. Until the third quarter of the 19th century, Beach Street runs along the shoreline. Where China Street meets the sea, there was a flight of stone steps leading to the water's edge, called "ghaut". Reclamation works between 1880 and 1904 extended the shoreline outwards, creating new land for warehousing and commercial offices. China Street itself was extended, and the newly created road took the name "China Street Ghaut", after the stone steps that were no more. The street forms the northern border of the
Chinese Trades Neighbourhood
which spreads south until
Sia Boey
.
Location of sights along China Street Ghaut
Sights along China Street Ghaut
Ban Hin Lee Bank Building (GPS: 5.41637, 100.34127)
George Town Dispensary (GPS: 5.41659, 100.34158)
Wisma Kastam / Malayan Railway Building (GPS: 5.41565, 100.34245)
Khazanah Nasional / UAB Building (GPS: 5.41554, 100.34199)
Bangunan Wawasan (GPS: 5.41592, 100.3417)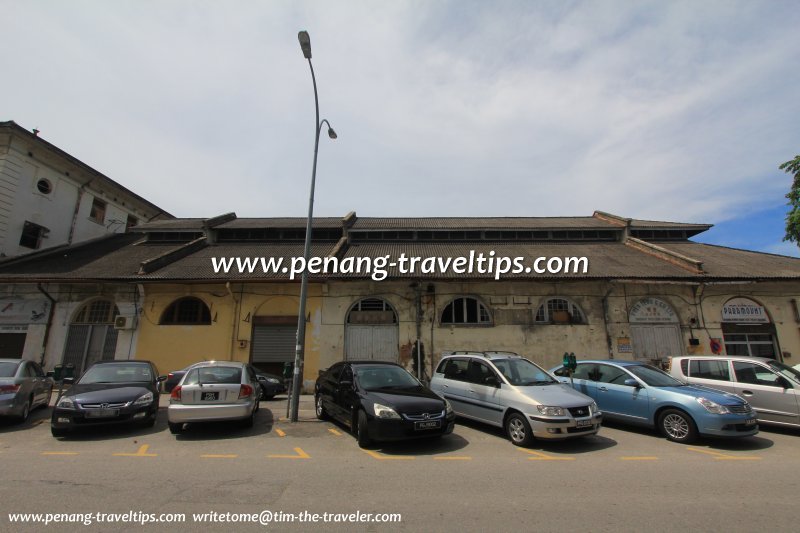 Godowns at China Street Ghaut
(25 July, 2012)

China Street Ghaut runs for only a short distance between Beach Street and
Weld Quay
. The Chinese community in George Town is said to be quite upset over its construction. The British had - deliberately or otherwise - built China Street Ghaut in such a way that it does not align to China Street. As a result, the sea view enjoyed by
Kuan Yin Teng
temple at the head of China Street was now blocked by new buildings.
But worse things were on the way. At the seaward end of China Street Ghaut, the British built the
Malayan Railway Building
, with a tower on which they placed a clock. To the ever superstitious Chinese, the blocking of the sea view of the Kuan Yin Teng has disrupted the auspicious
fengshui
while the placing of the clock - another
fengshui
no-no - was also another attempt by the British to limit the economic prowess of the Chinese.
Getting there
From the
Weld Quay Ferry & Bus Terminal
, cross Pengkalan Weld and then turn right, walk along Pengkalan Weld, and you will arrive at China Street Ghaut to your left.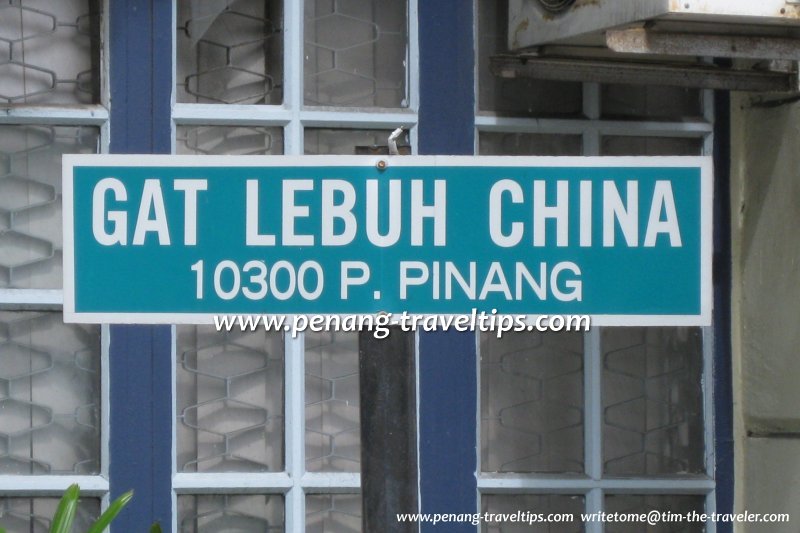 China Street Ghaut sign
(12 November 2008)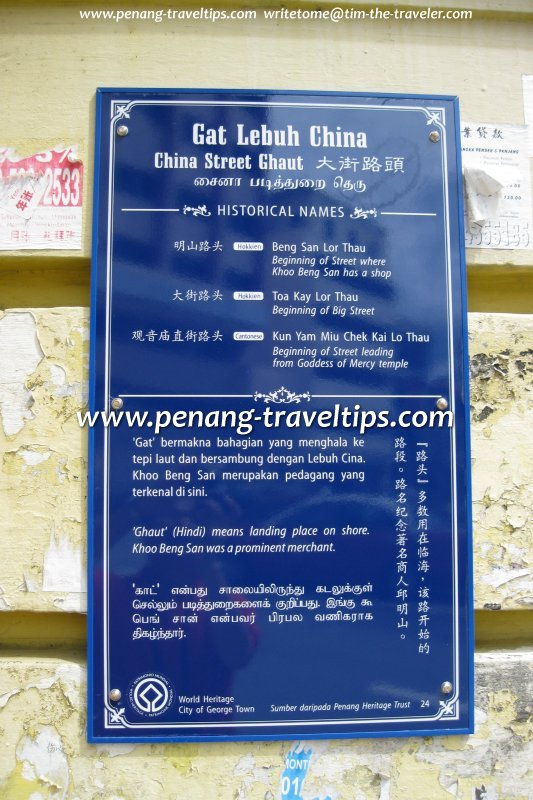 China Street Ghaut plaque
(12 November 2008)

Shots by featured photographers
I am also pleased to showcase the work of other photographers who has shot Chulia Street Ghaut.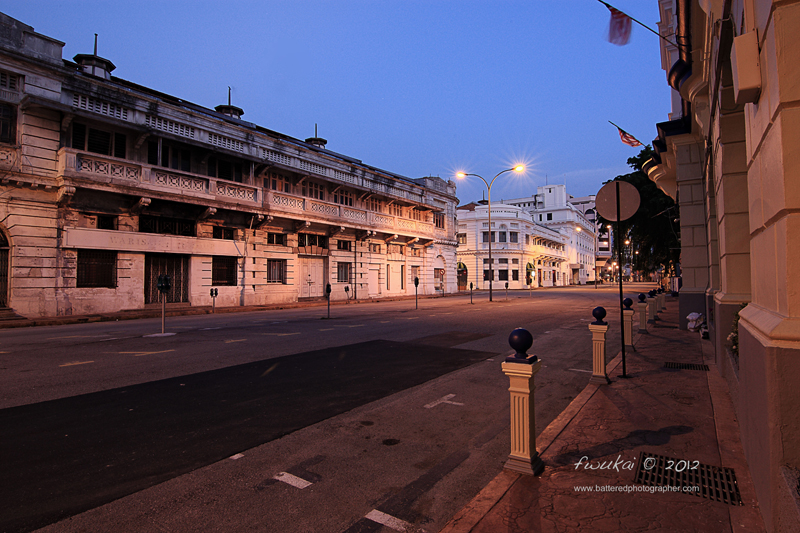 Empty Street - China Street Ghaut
© FwuKai Quah
using this photo