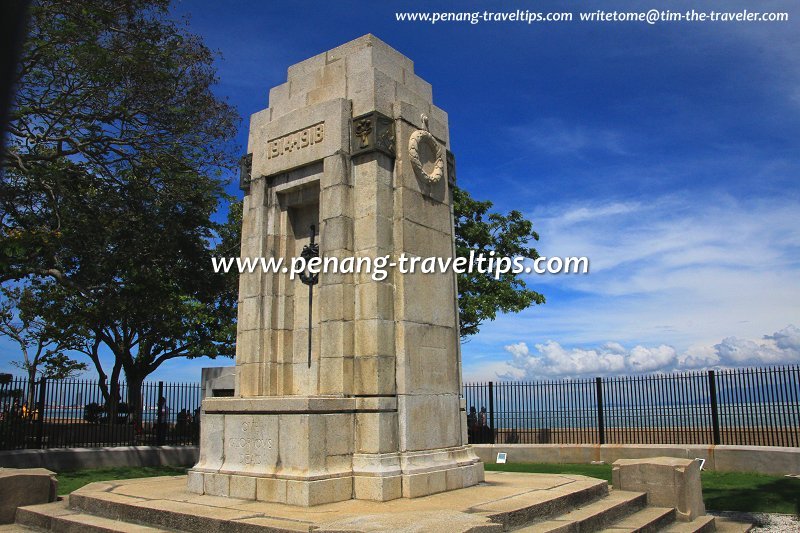 The Cenotaph
(15 December, 2012)

The
Cenotaph
(GPS: 5.42247, 100.34178) at
the Esplanade
is a memorial in George Town erected by the British to remember those who died in World War I. In reality, Penang saw very little action related to World War I, with the possible exception of the sinking of the Russian ship
Zemschug
by the German cruise ship
Emden
. A boay in the sea marks the spot of the attack.
The year was 1914. The German ship
Emden
, helmed by Captain von Müller, was on its way towards Penang. Trailing after it were the allied vessels of France, Britain and Russia. The
Emden
, learning that the British destroyer Yarmouth was on patrol, erected a decoy funnel, and came close to Penang, fooling the authorities into believing that it was the Yarmouth returning. that's because the silhouettes of both ships were similar.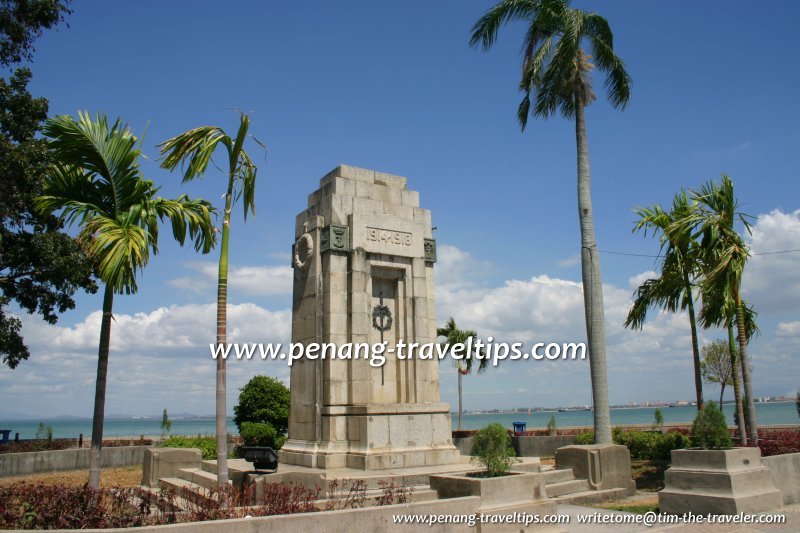 The Cenotaph
(23 January, 2005)

When the
Emden
got close enough to the
Zemschug
, it removed its disguise, pulling up the German flag and trained its guns at the
Zemschug
. The
Zemschug
was caught totally off-guard. Its captain had gone ashore. Captain Cherkassov was at the E & O Hotel, and from there, he could only watch helplessly when at 5.10am, the
Emden
began to fire at his ship.
89 people on board the
Zemschug
lost their lives, while another 143 suffered injury. Captain Cherkassov was found guilty of dereliction of duty, and a court martial put him behind bars for three and a half years. Two of the sailors from the
Zemschug
was buried at the Tuberculosis Hospital on Pulau Jerejak, their grave markers still visible today. The rest of the
Zemschug
lies at the bottom of the Penang Harbour.
The Cenotaph was destroyed during the Second World War. After the war, it was rebuilt at the cost of $3500. The architect working on this was Charles Geoffrey Boutcher, who also designed
Istana Kedah
and the
Kwangtung & Tengchow Association Building
. The end-result looks slightly different from the original Cenotaph as Boutcher had to use the remaining stone blocks. Nonetheless the rebuilt Cenotaph was ready for unveiling on Rememberance Sunday, 7 November, 1948.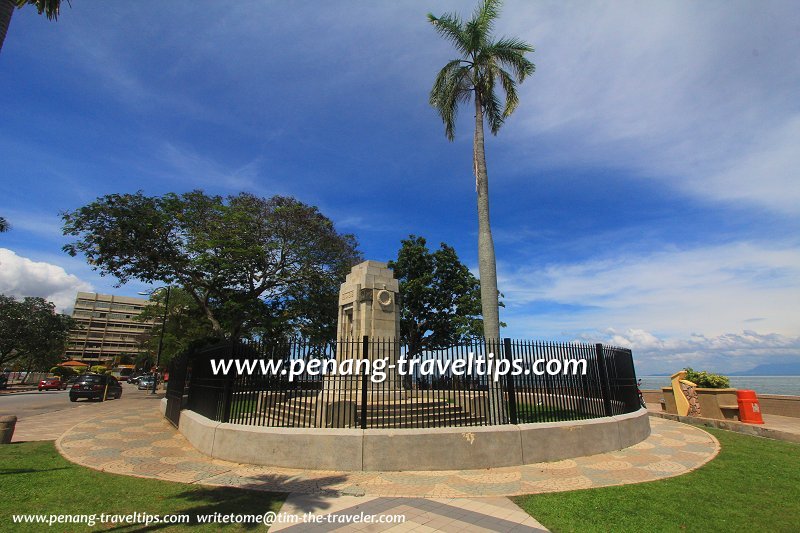 View of the Cenotaph at the Esplanade in George Town
(23 January, 2005)

References

contact me
You can look for and book your hotel room direct from this website. Simply
click here
or use the search box below. You can filter the results based on your requirement, everything from five star hotels to homestays and more.
Look for a specific type of accommodation in Penang
All about me