Carnarvon Street Duck Rice
(GPS: 5.41448, 100.33342) is a stall specializing in duck rice. It is located at the
Star Hotel Coffee Shop
(the coffee shop with the Chinese budget hotel, Star Hotel, above it). The coffee shop is located at the junction of
Carnarvon Street
and
Jalan Cheong Fatt Tze
.
The Carnarvon Street Duck Rice is quite
popular
. Having tasted it, I find that it is quite good, however a bit
too sweet
. However, it is not expensive, only RM10 per person. The portion is
big
so it is good value for money. The choice of drinks at the coffee shop is quite limited. It appears everybody orders the same thing, which is bamboo cane (
tek chia
), available cold and hot.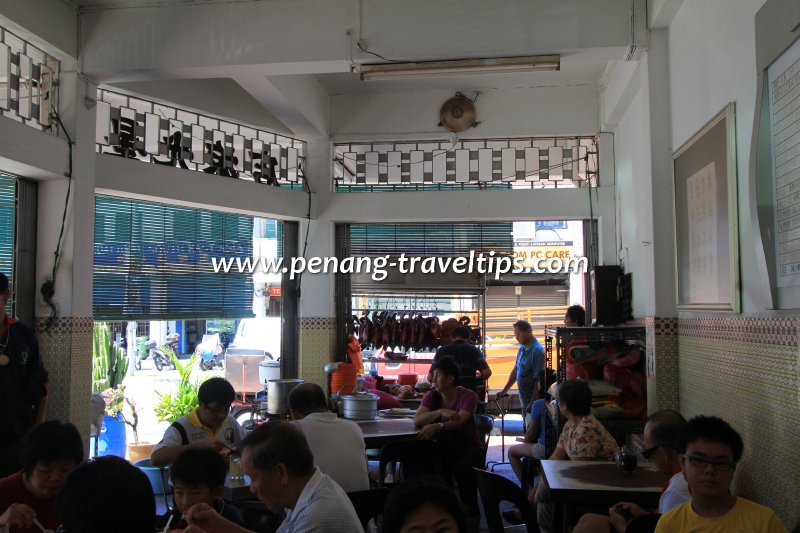 Carnarvon Street Duck Rice
(6 June 2011)

What I
do not like
about the Carnarvon Street Duck Rice is that you usually have to wait a long time before you get your meal. And that's not because of the large crowd, that the large crowd is due to the long wait. I observe a long interval between each customer.
Secondly, the hawker is also too slow. Perhaps it's because each order is big, so it takes a long time to prepare. It is not unusual to have to wait 45 minutes for your order - just imagine, within 45 minutes, how many tables would have filled up with waiting customers. Most of the tables are usually of customers waiting for their food.e
Eating
the meal is faster than getting served!
The problem is that the hawker is not systematic in sequencing the orders. So even if you arrive early, you often see other people getting served ahead of you. The person often forgets your order, so be ready to remind him every 15 minutes.
In my opinion, the Carnarvon Street Duck Rice is "not bad"; the price is reasonable, the taste is exceedingly sweet but passable, however the waiting is too long to justify the price or taste. I hope the stall employs more workers and improve its turnaround time.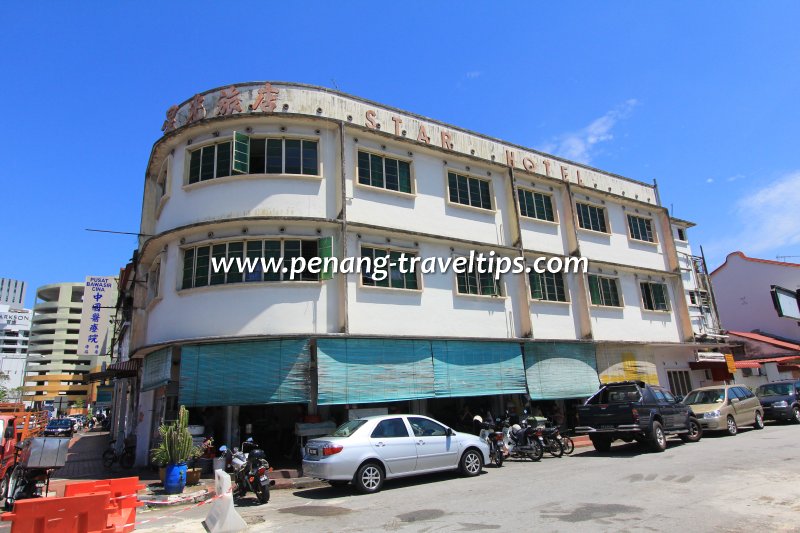 Star Hotel Coffee Shop
(6 June 2011)

The final straw for me was on our final visit, when my wife and I came early to avoid the crods. The stall was not fully set up, and the coffee shop was not fully filled. We had to wait for it to set up. And yet, we still saw others being served first. Despite being the first to give our orders, they still forgot. And even when we walked up to inquire, they treated us as though we the customer don't matter at all. That was of course the last time I patronize the shop.
Timothy Tye's Penang Eating Tips
Timothy Tye's Penang Eating Tips