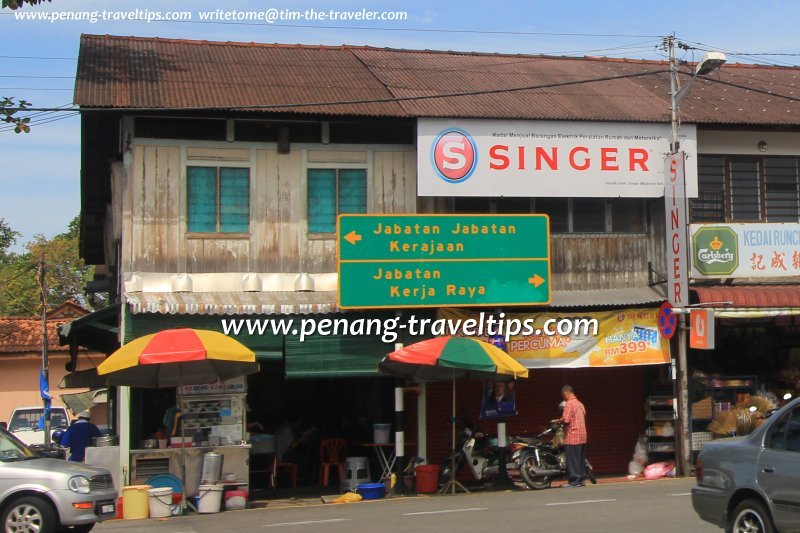 Balik Pulau Laksa Coffee Shop
(2 February, 2013)

Balik Pulau Pekan Laksa
is a coffee shop in the town or
pekan
of
Balik Pulau
, Penang. I call it by that name because of its popular
laksa
stall. The coffee shop faces the junction of
Jalan Balik Pulau
and
Jalan Tun Sardon
.
The laksa stall at this coffee shop offers both laksa asam (aka Penang Laksa) and laksa lemak. You can also order the combo bowl where the gravy of both laksa are combined. That is my favourite.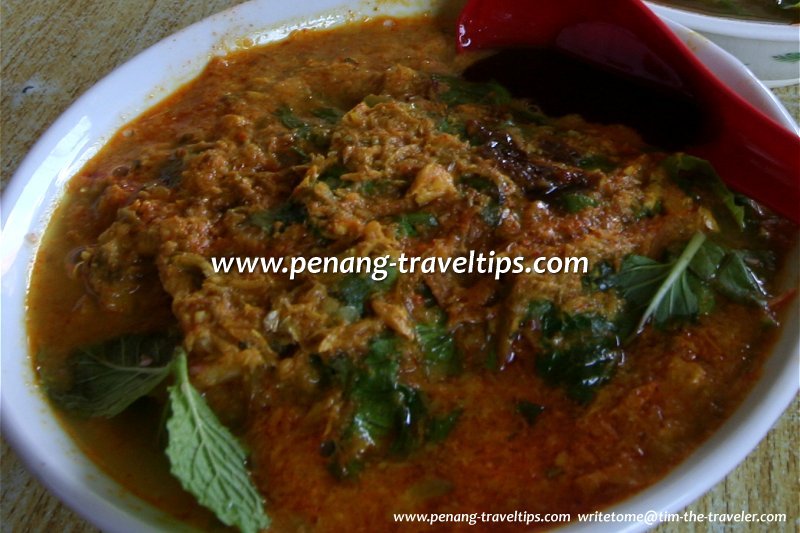 Laksa, from Balik Pulau
(11 October, 2008)

The laksa at Balik Pulau Laksa Coffee Shop is one of my favourite laksa in Penang, that is, until 23 June, 2013. Unfortunately, the laksa stall now earns a black mark from me, proving once again that all stalls are only as good as the next order.
Bad Service at Balik Pulau Laksa Coffee Shop
On that day, we arrived to find that the coffee shop was quite crowded. There were people a few people waiting to be seated. As we have already had our lunch, my wife went to order two packets to go. Instead she was told, "Oh, you need to wait over an hour. At least one and a half hours!"
We pointed out that, considering its impossible to serve people who haven't gotten their tables yet, and there aren't many people ordering to go, surely we could get our orders without having to wait till those eating in get theirs. Instead we were told that we have to wait out turn, whether ordering to go or eating in.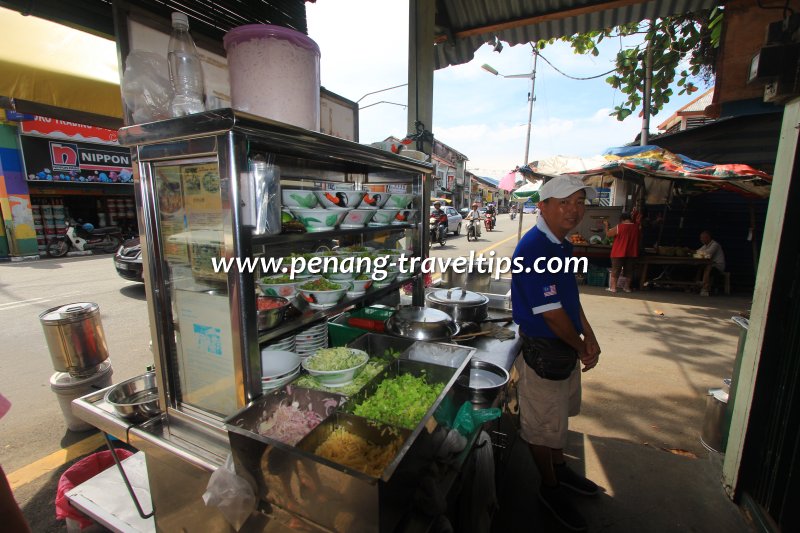 Balik Pulau Laksa stall
(2 February, 2013)

We find the reasoning ... well, unreasonable. Over one and a half hour, for two packages of laksa to go. So we left.
It is unfortunate that hawkers become stuck-up once they get popular. Nonetheless, if they are concerned about getting too popular, I am always willing to oblige helping them become less so.
The problem, here and in many other "too popular" stalls, is that the hawkers do not invest thought in expediting orders. In the case of the Balik Pulau Laksa, we see that they have pre-arranged the noodles and vegetables in bowls and plastic bags. With that prepared, they only have to scoop the laksa gravy. How long do you need to scoop one bowl of gravy? What they should have done is to separate the eat in and to go orders, as is done by McDonald's, with their drive-thru windows. What way, customers ordering to go does not have to join the queue with those eating in. Alas, these hawkers never learn, and hence will pay for their lesson the hard way.
View
Balik Pulau Laksa Coffee Shop
in a larger map
Timothy Tye's Penang Eating Tips
Timothy Tye's Penang Eating Tips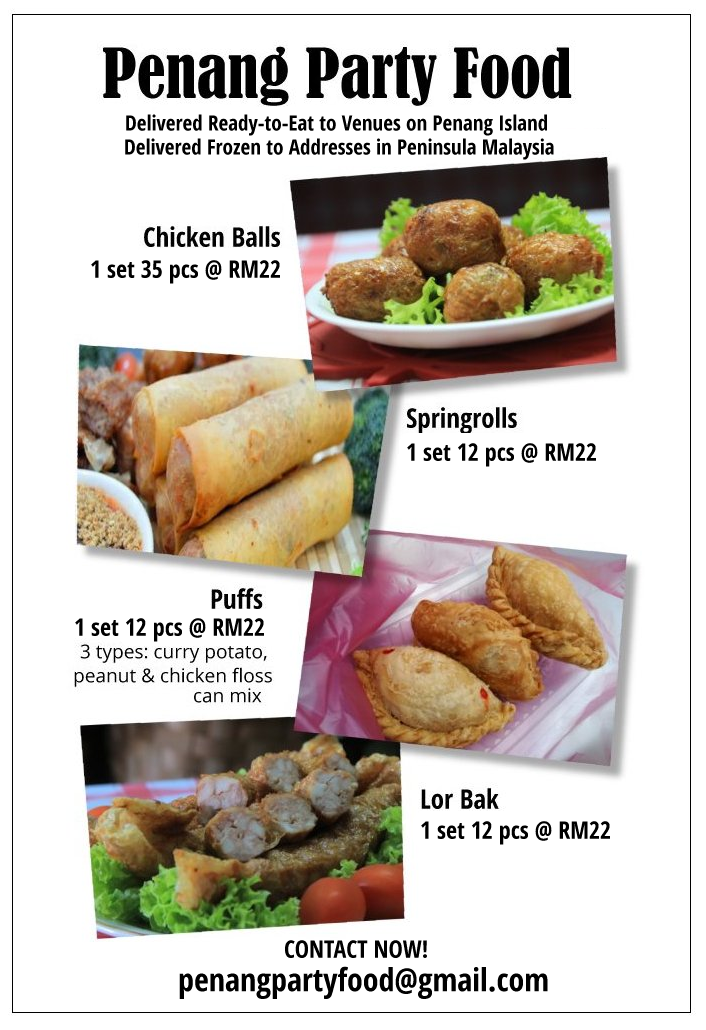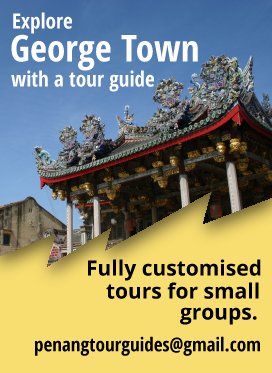 All about me
Welcome to my Singapore Travel Tips!
On top of writing Penang Travel Tips, I am expanding my writings to cover Singapore. These are the pages completed so far.