Jalan Air Putih
(18 May, 2013)

Ayer Puteh Road

, or
Jalan Air Putih
, is the main road into the Air Putih neighbourhood of Air Itam, Penang. This is the main access road to
Reservoir Garden
. Jalan Air Putih is located off the
Air Itam Main Road
. The area was developed in the late 1950s with residential houses as the urban sprawl of George Town began to spill out of its traditional boundary, as represented by
Boundary Road
.
Ayer Puteh Road connects with
Reservoir Garden Road
, the main thoroughfare in the residential neighbourhood of the same name, at the foot of the
Ayer Itam Reservoir
, from which it derived its name. The name Ayer Puteh (now written as Air Putih) comes from Sungai Air Putih, the river that flows through the area. Its name, which means "white water", describes its clear water, which compares with the murkiness of the bigger Sungai Air Itam.
The housing estates of Reservoir Garden was developed in the 1960s while Taman Ria in the mid 1970s. Near the junction with Jalan Air Itam are a number of coffee shops. There was a cinema here, the Cheong Nam, which has since closed down many years ago, though the building is still standing.
Before the Taman Ria neighbourhood was established, there was a playing field next to what is today the
Taman Sri Idaman Apartment
. That playing field has since been erased and turned into a parking lot. A community hall, the Pusat Rukun Tetangga Air Putih, was also built on part of the playing field land. In the morning, the
Air Puteh Market
operates on the service road beside Jalan Air Putih.
Map of Ayer Puteh Road
Coffee Shops along Jalan Air Putih
Apartments along Ayer Puteh Road
Side Roads to Ayer Puteh Road
Getting there
The nearest bus stop is along Jalan Air Itam. It is served by
Rapid Penang
bus
201
and
502
.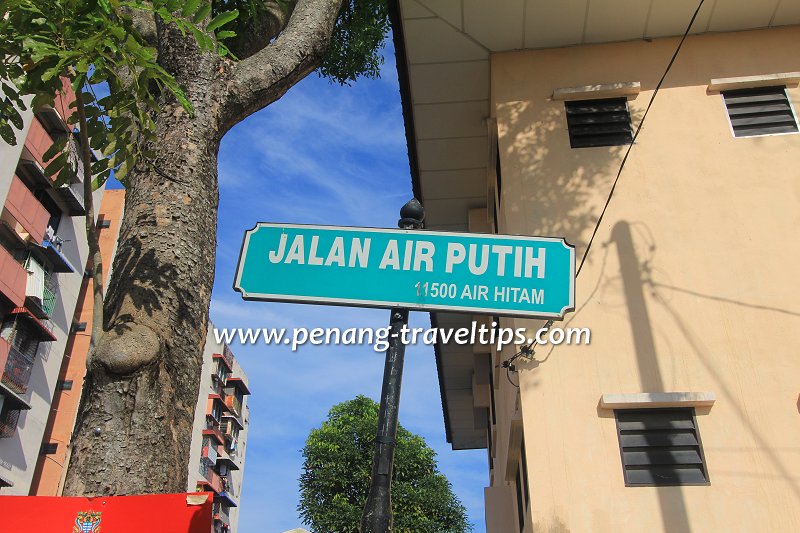 Jalan Air Putih road sign
(18 May, 2013)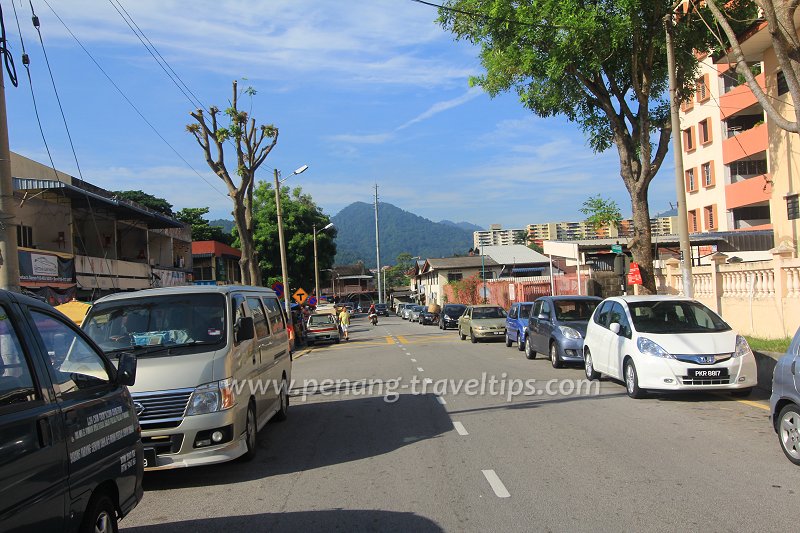 Jalan Air Putih, formerly known as Ayer Puteh Road, viewed towards Jalan Air Itam
(18 May, 2013)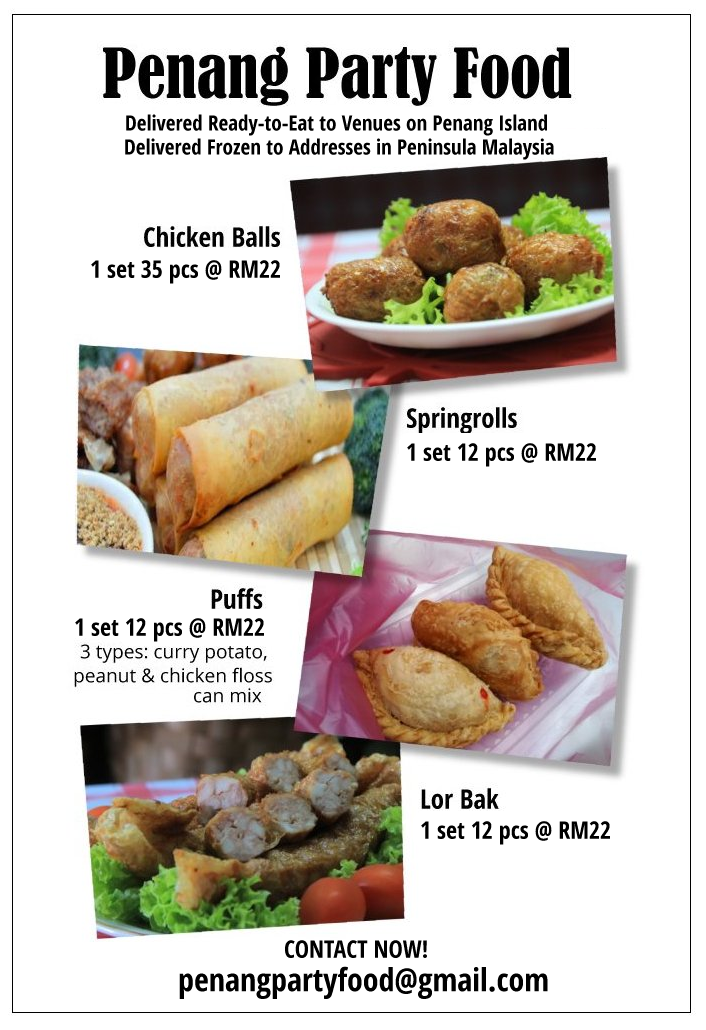 Map of Roads in Penang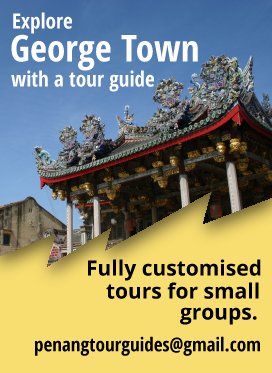 All about me
Welcome to my Singapore Travel Tips!
On top of writing Penang Travel Tips, I am expanding my writings to cover Singapore. These are the pages completed so far.