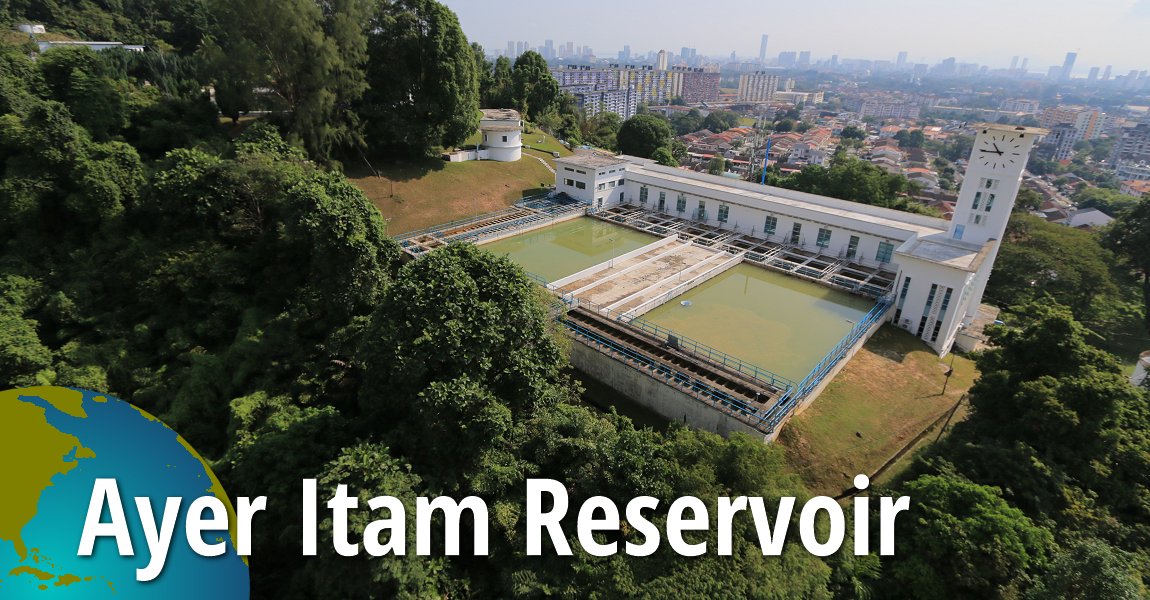 Ayer Itam Reservoir
(7 January, 2018)

Ayer Itam Reservoir
(GPS: 5.4077, 100.28461) is a small reservoir in Penang. Not to be confused with the
Ayer Itam Dam
, the Ayer Itam Reservoir is located between
Hye Keat Estate
and Ayer Puteh.
Reservoir Garden
, an early 1960's housing estate in the Ayer Puteh neighbourhood, was named after this reservoir.
Within the Ayer Itam Reservoir is a big, round reservoir as well as two rectangular filtration ponds. The reservoir and filtration ponds of the Ayer Itam Reservoir is not visible from the main road. However, as you drive along
Jalan Air Itam
, you may notice the administrative building, which has a distinctive clock tower. The clock tower is located on one end of the building, and is most visible from the Air Itam Roundabout. It was built in the Modern style, probably in the 1960's.
How to reach the Ayer Itam Reservoir
Before going there, you need to get written approval from PBA, the local water utilities company (located at Level 32, Komtar). Lately such approvals are hard to come by. From the Air Itam Roundabout, turn left at the small lane going towards
Huat Huah Liam Temple
. The road curves to the right, past the temple, then curves to the left, and continues to the gate of the reservoir.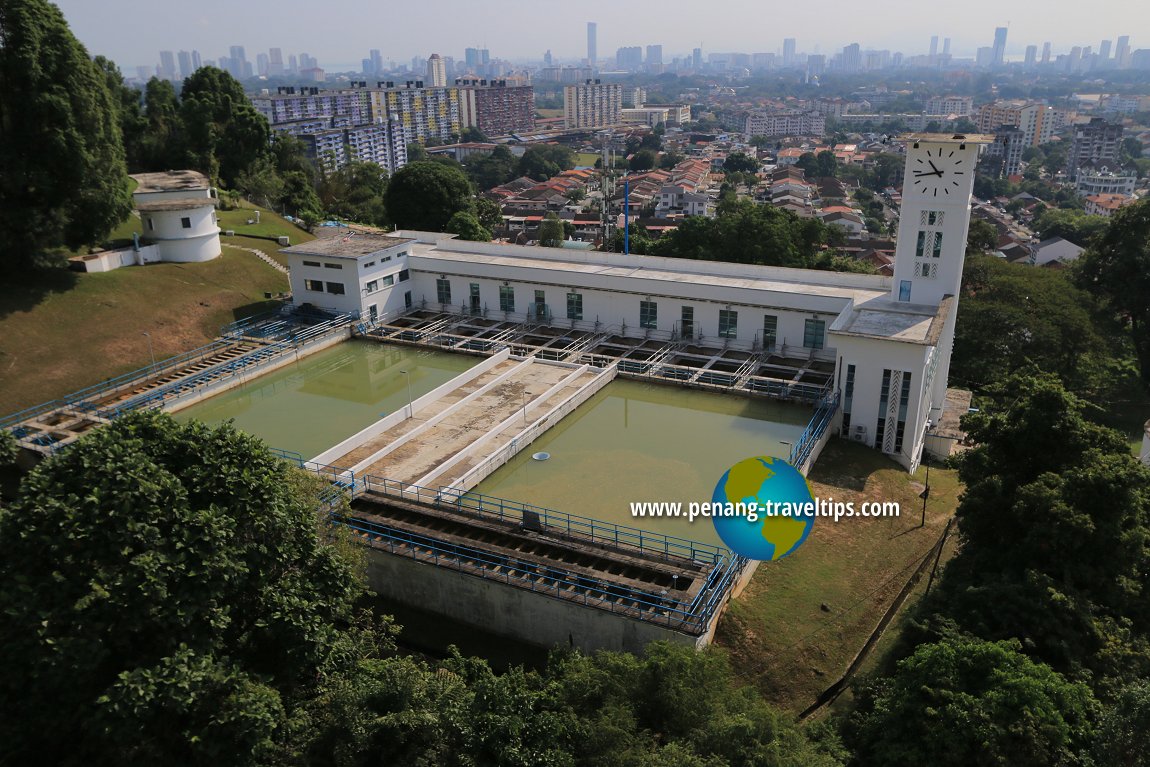 Ayer Itam Reservoir
(7 January, 2018)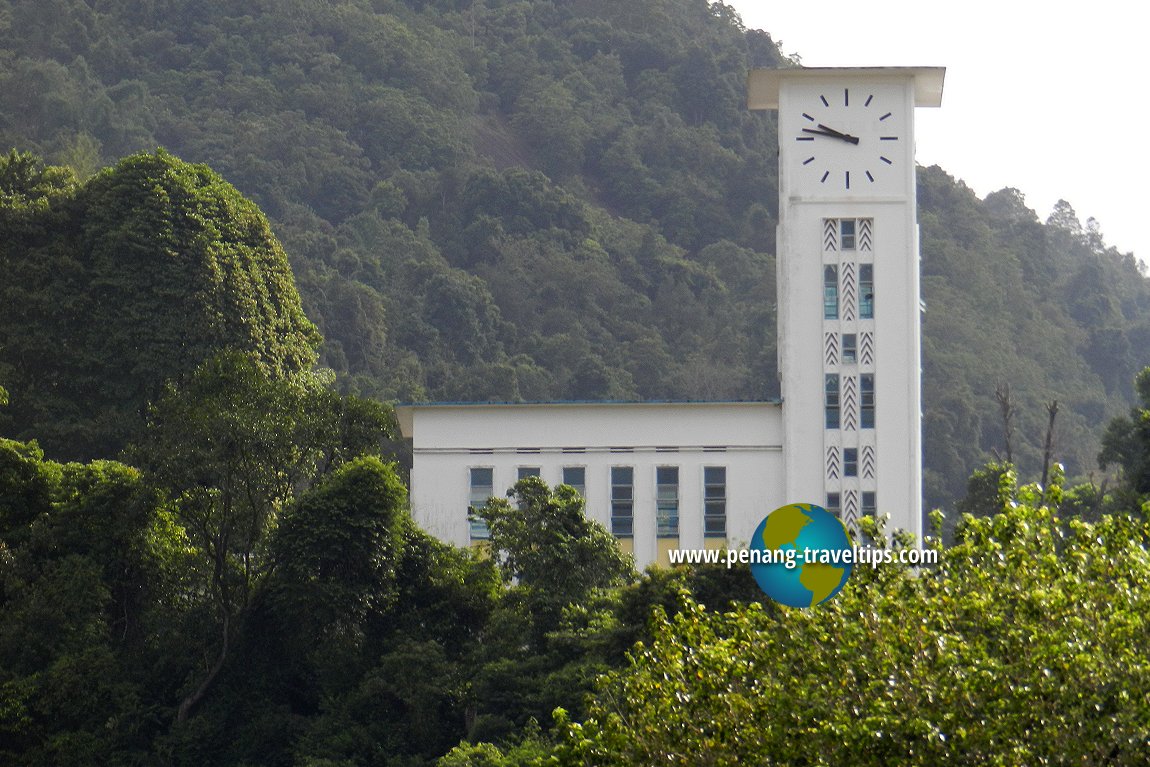 Ayer Itam Reservoir
(4 June 2011)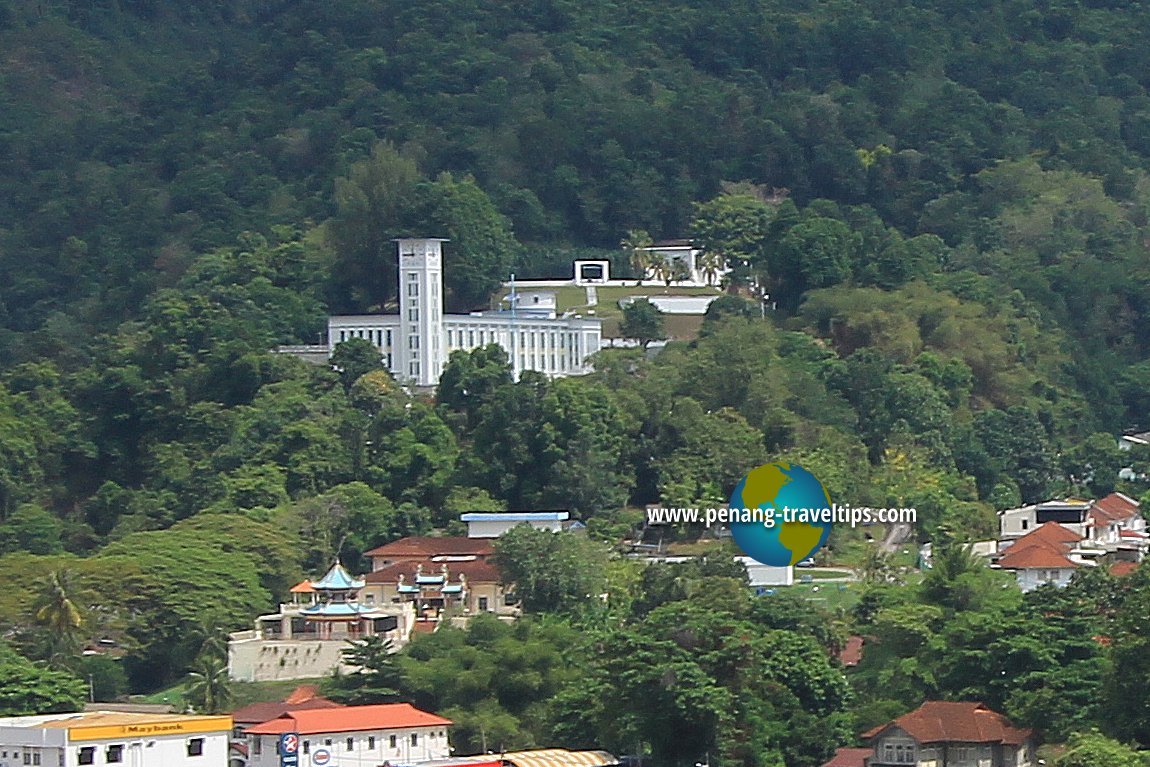 Ayer Itam Reservoir, as seen from Kampung Melayu flats
(9 March, 2013)

The Ayer Itam Reservoir is on the map of Air Itam
What's up at various hotels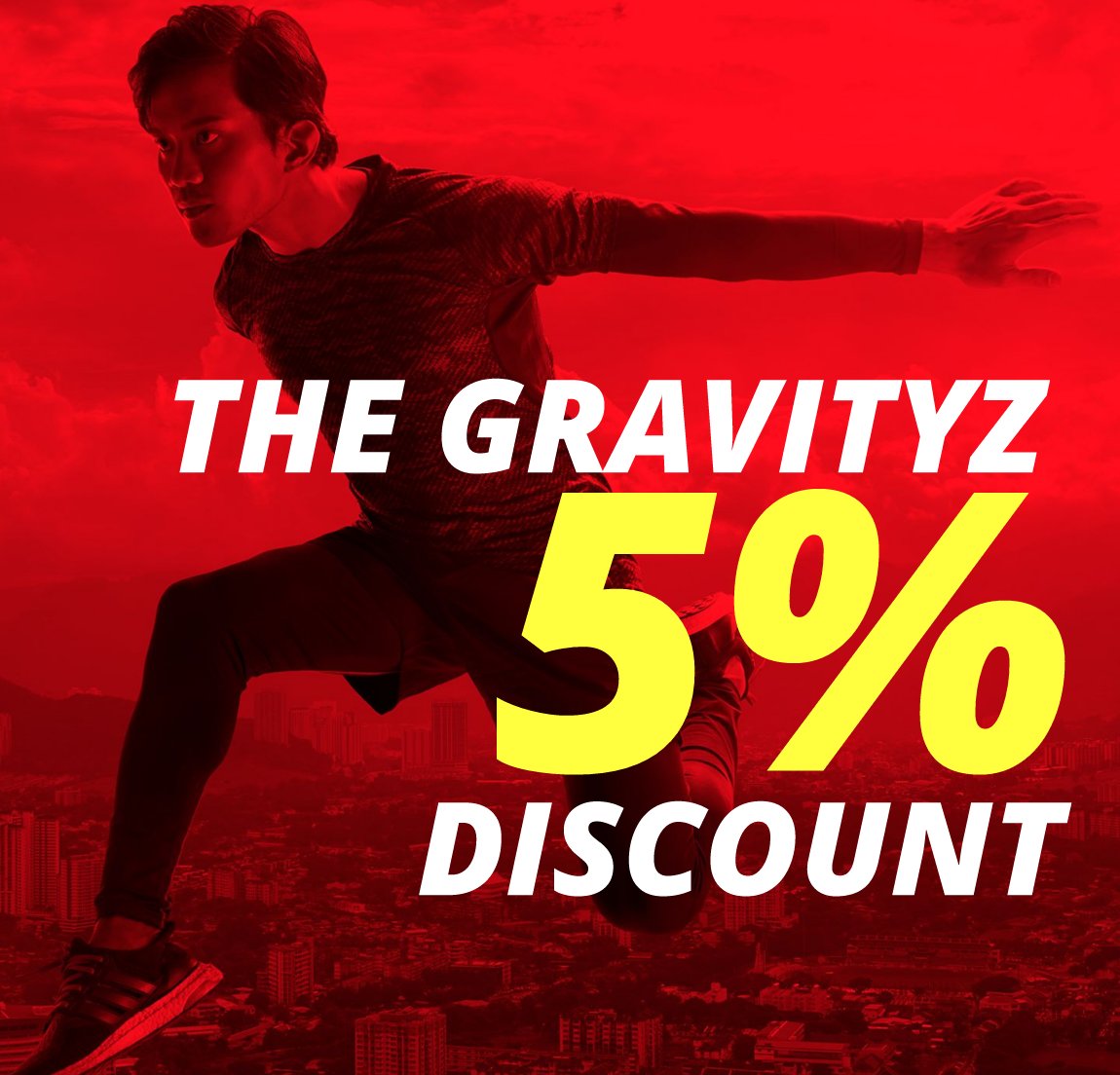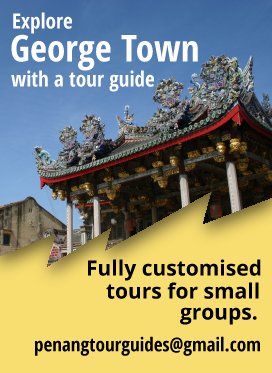 All about me
Welcome to my Singapore Travel Tips!
On top of writing Penang Travel Tips, I am expanding my writings to cover Singapore. These are the pages completed so far.