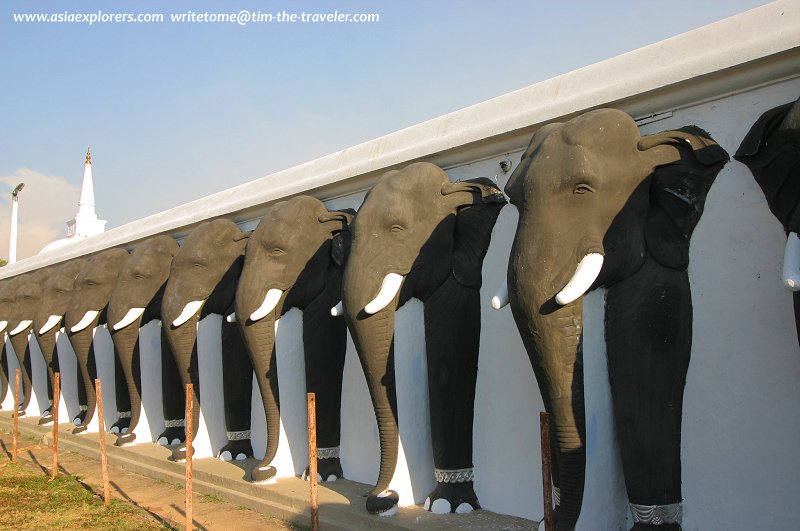 Elephant wall at Ruwanweliseya Dagoba, Anuradhapura
(28 August 2005)

The
Sacred City of Anuradhapura
(Sinhala: අනුරාධපුරය; Tamil: அனுராதபுரம்) is the first historical capital of Sri Lanka. Today recognised by Unesco as a
World Heritage Site
, Anuradhapura was established in the 5th century BC. It is located 203 km northeast of Colombo, in the arid northern plains. Anuradhapura was considered the greatest monastic city of the ancient world. At its peak, it had dozens of monasteries housing thousands of monks. I had the privilege of this ancient city with members of AsiaExplorers on an AsiaExplorers Scenic Tour.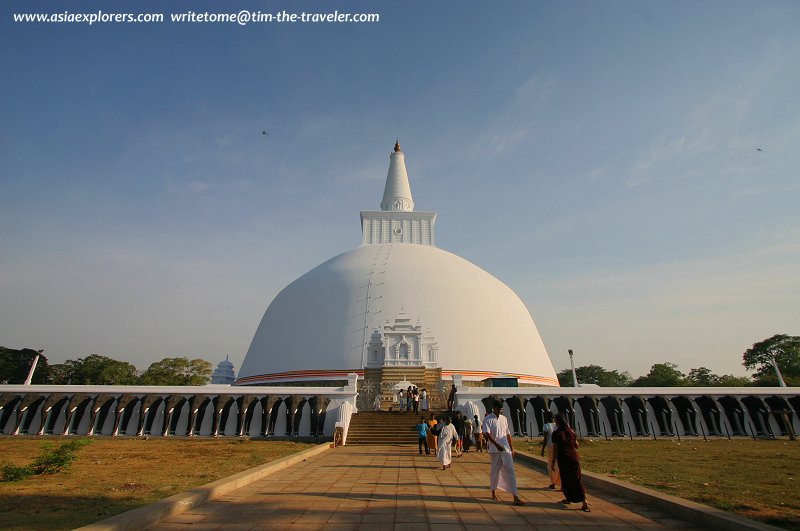 Approaching the Ruwanweliseya Dagoba
(28 August 2005)

Map of Tourist Attractions in Anuradhapura
World Heritage Site Inscription Details
Location:
N8 20 E80 23
Inscription Year:
1982
Type of Site:
Cultural
Inscription Criteria: II, III, VI
Anuradhapura was a royal capital from which a succession of 113 kings reigned here. It was made the capital by King Pandukabhaya who reigned from about 437 BC to 367 BC. Their patronage saw the blossoming of the arts, producing magnificent palaces, sculptures, ornate pleasure gardens, and huge
dagobas
, the Sri Lankan bubble-shaped stupas that protected the most sacred relics of Buddhism.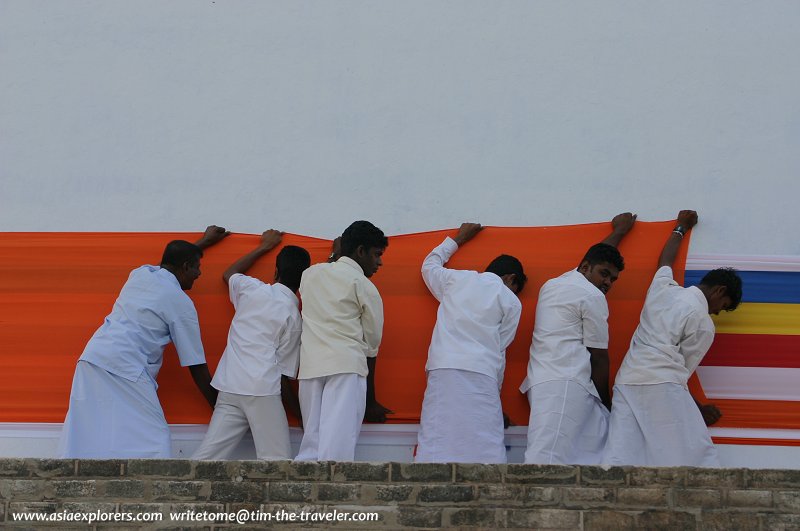 Devotees wrapping the Ruwanweliseya Dagoba
(28 August 2005)

The people of ancient Anuradhapura enjoyed freedom of worship. The kings of ancient Lanka in Anuradhapura built hospitals for people as well as veterinary hospitals for animals. But the most impressive civil engineering feat in Anuradhapura was for irrigation. These are the man-made reservoirs built to preserve the waters of the monsoon rain. They put in place a sluice system to ensure the rice fields receive enough water and are productive.
Ancient Anuradhapura traded with faraway civilisations. The discovery of Roman coins showed that Lanka was active in trading - and was probably an early tourist destination as well, visited by among others, Megasthenes, the Greek ambassador to India, and in the early 5th century, Fa Hien, the Chinese Buddhist pilgrim.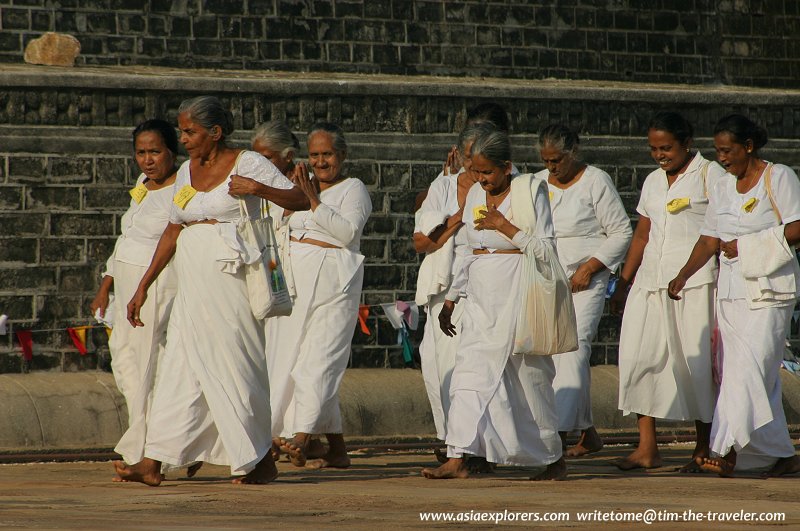 Pilgrims encircling the massive Ruwanweliseya Dagoba
(28 August 2005)

Anuradhapura derived its name from Anuradha, the name of one of the chief minister during King Vijaya's time, who founded the city around 500BC during the reign of King Pandukabhaya. By 161BC, the whole island was the control of King Dutugemunu with Anuradhapura as the capital. Anuradhapura was only abandoned in 1073 when Polonnaruwa became the new capital.
Major Tourist Attractions in Anuradhapura
Additional Sights in Anuradhapura
Abhayagiri Museum
Anuradhapura Museum
Basawakkulama
Dalada Maligama
Isurumuniya
King Mahasen's Palace
Loha Pasada
Mahapali Refectory
Mirisaweti
Nakha Vihara
Northern Bath
Nuwara Wewa
Ratnaprasada
Royal Pleasure Gardens
Samadhi Buddha
Tissa Wewa
Vessagiriya Ruins and Caves
Vijayabahu I's Palace
Western Monasteries
Visiting Anuradhapura
Anuradhapura is about four to five hours by road from
Colombo
. You can in fact take a bus or a train from Colombo. Within Anuradhapura, you can hire an auto-rickshaw to take you around and visit the ancient ruins.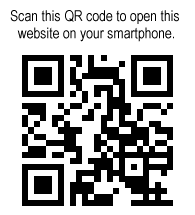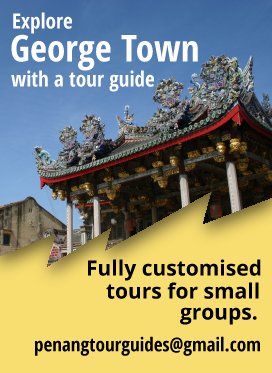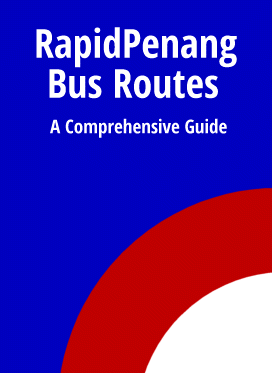 Explore the sights in Penang
So far, I have managed to write about 3430 sights in Penang, and you can explore them all right here!
Explore the rest of Malaysia
Penang Travel Tips is not just about Penang. I have described the whole of Malaysia. Yes, every state! And you can explore it right here!
Explore the Whole World!
And yes, at Penang Travel Tips, you can explore the whole world. I have described almost every country of the world, and you can start your journey exploring them from right here!